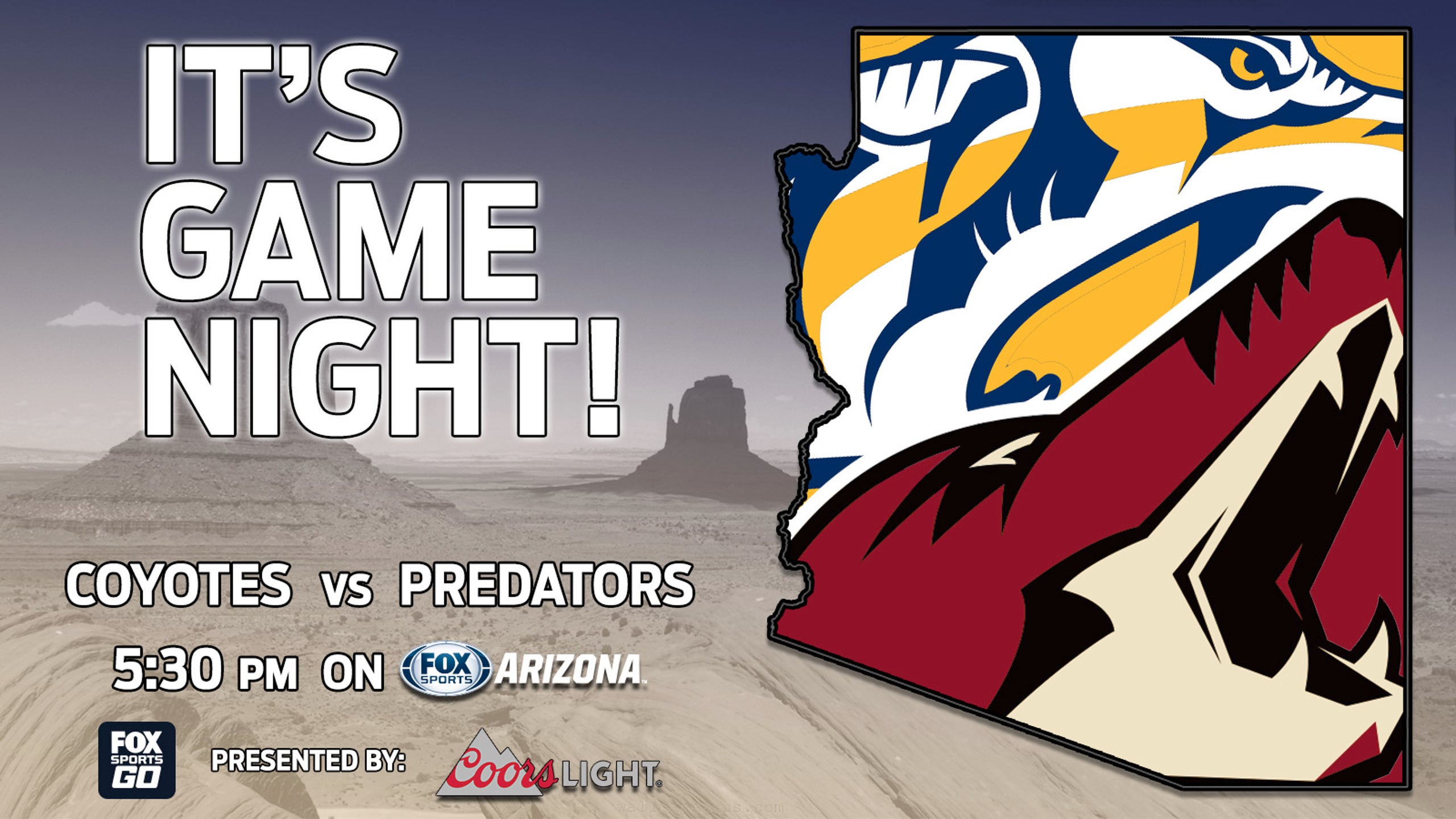 Goalies Smith, Rinne square off when Coyotes host Predators
BY foxsports • December 14, 2016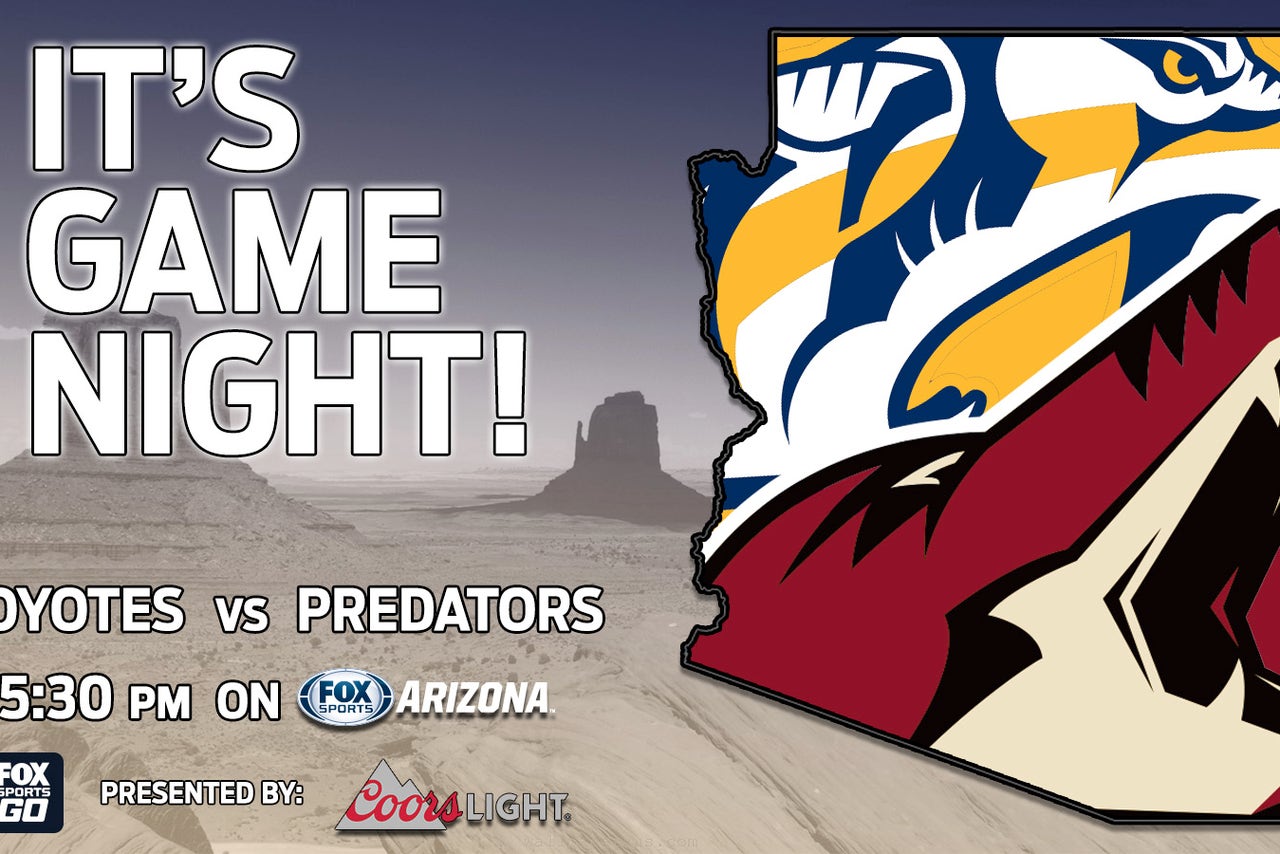 GLENDALE, Ariz. -- Pekka Rinne and Mike Smith have followed each other's careers since they broke into the league in 2005 and 2006, respectively.
They watched each other become elite goaltenders when given the opportunity to play consistently. They squared off in the 2012 Western Conference semifinals and they went through dry spells in their careers that had analysts wondering if they were done.
They were not. Both 34-year-olds are among the league's top 20 in save percentage this season -- Rinne is 17th at .922; Smith is 13th at .926. Both are facing an inordinate amount of shots and both have been key reasons for any success their teams have had -- in Smith's case, perhaps the only reason.
Now back at the top of their profession, Smith and Rinne expressed mutual admiration for each other as they prepared to face each other for the first time this season on Saturday at Gila River Arena.
"We played in the minor leagues together so we've gotten to know each other and we have a mutual friend in Nashville," Smith said. "He's a battler. He's obviously a big guy that covers a lot of net, but the one thing about Peks is he never gives up on a puck and you've got to respect the guy for that -- a guy that big that can move that well."
Rinne said it's still hard to believe that he and Smith have been in the league a decade-plus.
"For years and years I still considered myself a young guy and all of the sudden you've played a lot of years in this league and you're looked at as one of the older guys," Rinne said, laughing. "We're the same age so I'm really happy to see Smitty still doing well.
"It is still business as usual when you play against each other because it's all about the two points, but for sure, you always try to be better than your counterpart and when you know the guy it creates a little more of a battle. You always want to play well against the guys you've played a lot."
The Predators were hot at the tail end of November, winning four of five games, but they have dropped three of four (1-2-1) in December.
"We're still trying to find that consistency," Rinne said.
Arizona is trying to find any kind of winning combination. The Coyotes haven't won in a season-high six straight games (0-3-3) and they are tied for the fewest points in the NHL with Colorado at 21. Smith thought Thursday's 2-1 overtime loss to Calgary was a step in the right direction.
"We talked about having to be more engaged in games and the compete level had to come up," he said. "But now we have to sustain that and we have to generate more out of it. We can't just be satisfied with just being a team that works hard."
The Coyotes made a trade to shore up their center position on Friday by sending a conditional sixth-round pick to Toronto in exchange for 25-year-old Peter Holland. Arizona GM John Chayka hopes that Holland can help replace Brad Richardson, who suffered a broken tibia and fibula and is out indefinitely.
"He's been somewhat productive in limited opportunities at times and he's been a good stabilizing force in any position he's used in," Chayka said. "He's coming into a group where we've got a lot of injuries and just underperformance. He's a guy that will certainly get opportunity."
Coyotes left wing Max Demi left Thursday's game with a cut under his eye and was seeing doctors on Friday for reasons the Coyotes would not identify. His status for Saturday is uncertain and will be updated at Saturday's morning skate.
Nashville defensemen Ryan Ellis (upper-body), Anthony Bitetto (upper body) and forwards Colton Sissons (upper-body) and Miikka Salomaki (hand) are on injured reserve, but both Ellis and Sissons practiced Friday and are nearing returns.
---
---