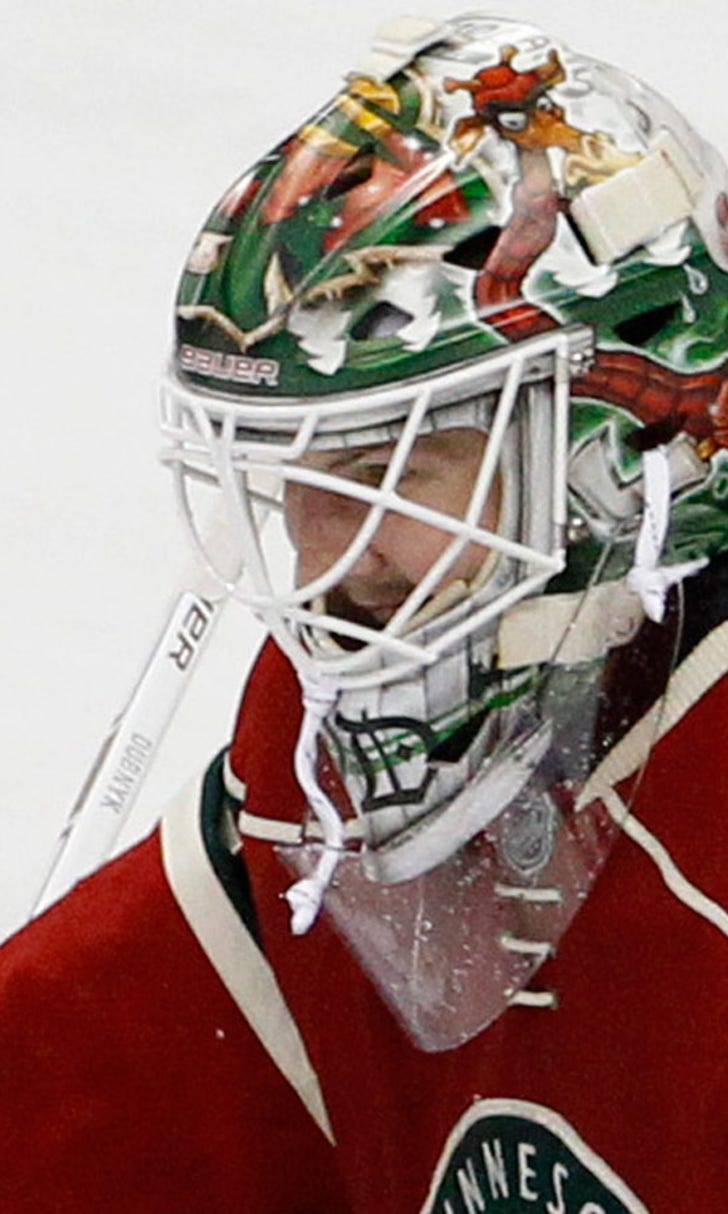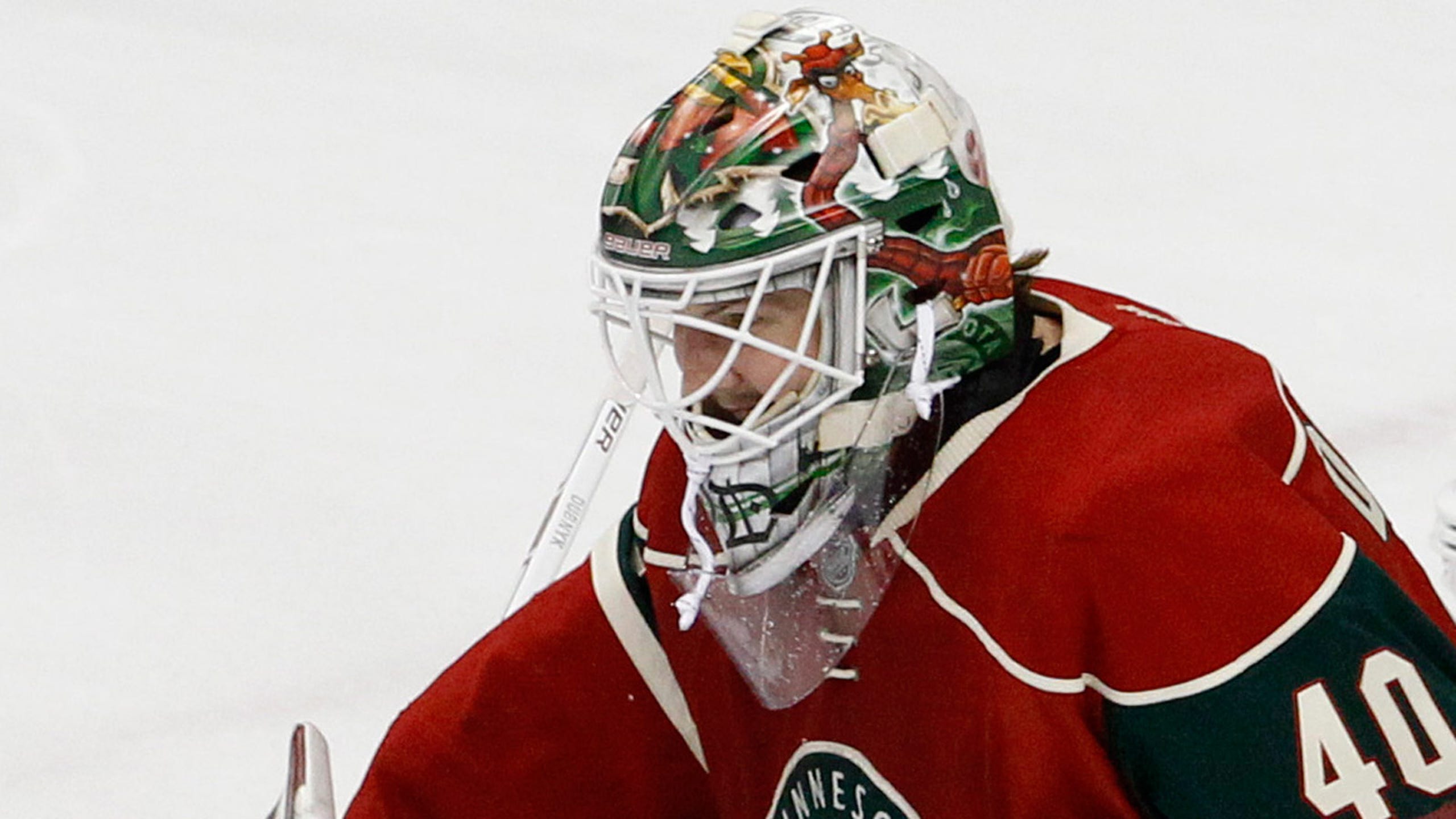 Giraffe in the north woods: Dubnyk finds inspiration for new Wild mask
BY foxsports • February 10, 2015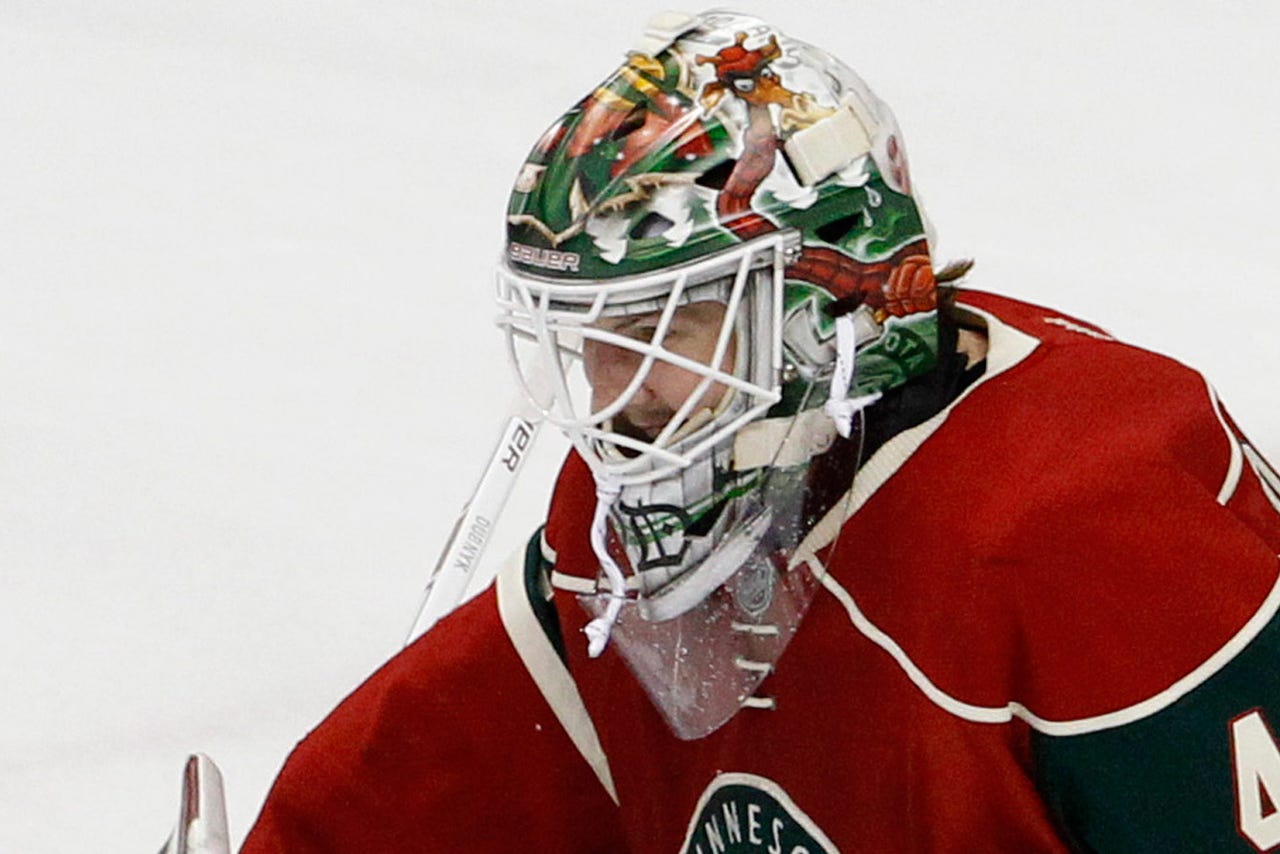 ST. PAUL, Minn. -- The Giraffe has embraced his move to the north woods.
What started out as a small promise to former teammates is now a withstanding theme for new Minnesota Wild goaltender Devan Dubnyk.
The 6-foot-6 Dubnyk was dubbed "The Giraffe" by teammates while playing junior hockey for the Kamloops Blazers in the Western Hockey League. The nickname didn't really stick -- Dubnyk said he hasn't been called giraffe in many years -- but the animal has endured on Dubnyk's masks.
"I started with them just pretty small," Dubnyk said. "I was getting them on the back plate. It was actually just last year I just kind of said, 'You know what? It's kind of a fun theme to put on the sides and it's something that I can always kind of take with me.' You can always change the theme of it, but to have that staple. It's a little bit goofy, but I like it. It really looks good."
The latest as he made the move from the desert to Minnesota? A pair of lumberjack giraffes in red flannel.
Dubnyk's new Wild mask, which he broke in and wore for the first time last weekend, features a lanky giraffe on each side holding an ax-looking hockey stick. Minnesota's logo adorns the top of the mask, with a "DD" in Olde English style.
The idea really took hold last year in Edmonton when Dubnyk styled his final Oilers mask with a giraffe in the style of Melman, the giraffe from the animated movie Madagascar. After a few moves, Dubnyk kept the theme in Arizona, going Old West style with giraffes made to look like Wyatt Earp and Doc Holliday.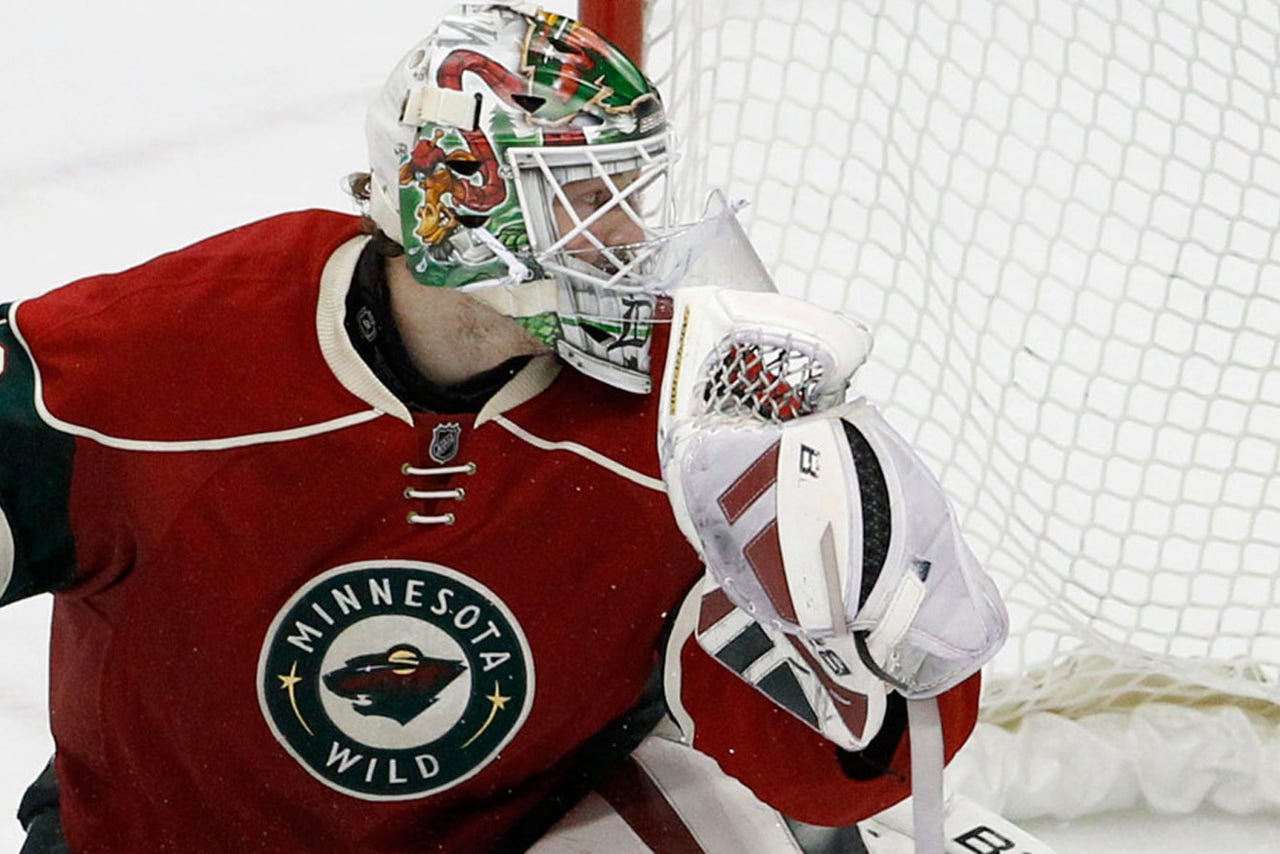 Devan Dubnyk is 8-1 with a .940 save percentage with the Wild this season.

"I painted so many helmets last year I was running out of ideas," Dubnyk joked, as he was traded from Edmonton to Nashville. "So I just said, you know what, let's just have some fun with it and I thought the guy did a great job and it looks pretty good, so I thought I would stick with it."
Dubnyk employed Dave Gunnarsson -- a Swedish artist who has painted several NHL masks -- to create the original giraffe design and the two collaborated on his Arizona and Minnesota masks, as well.
"I kind of give him a vague idea of where I want to go and let him do a little bit of work, and he's always great with coming up with ideas," Dubnyk said. "This one we needed to turn around pretty quick and I really liked the look of my Arizona mask, so we kind of stuck with a similar style a little bit on this one.
Dubnyk wanted to tie the red and green of the Wild's colors together on the mask. He likes to be involved with the developing, helping with an initial idea like the lumberjacks.
"Watch out in the Minnesota forests," Gunnarsson wrote on his Facebook page in regard to Dubnyk's mask. He added: "On this new Minnesota Wild mask Devan wanted the giraffes as lumberjacks, cool I said, how about if they play some hockey? I made some drawings, Devan loved it and I started to paint."
Dubnyk started with a Wild-themed wrap of his Coyotes mask for his first eight appearances with Minnesota. Not believing in superstition -- even though he had gone 7-1-0 in those games -- he wore his new mask as soon as breaking it in.
There's one more important angle to the mask for Dubnyk.
On the back plate, Dubnyk has a pink breast cancer ribbon in honor of his mom, a breast cancer survivor. Centered on the back plate is the date 8/12/13, his son Nathaniel's birthdate. A portrait of Nathaniel is included, as well.
"I got a pretty cool newborn picture of him in my hand, forearm and hand and put it on there," Dubnyk said of his son's initial appearance on his mask last season. "I just thought it looked awesome. I pretty much got to paint his first year of life on helmets because I had so many. But it's definitely something that I'm going to stick with. When No. 2 and maybe No. 3 comes, it will certainly fill up the back plate. There's a lot of room on there for all of them. We'll definitely keep it going."
Follow Brian Hall on Twitter
---