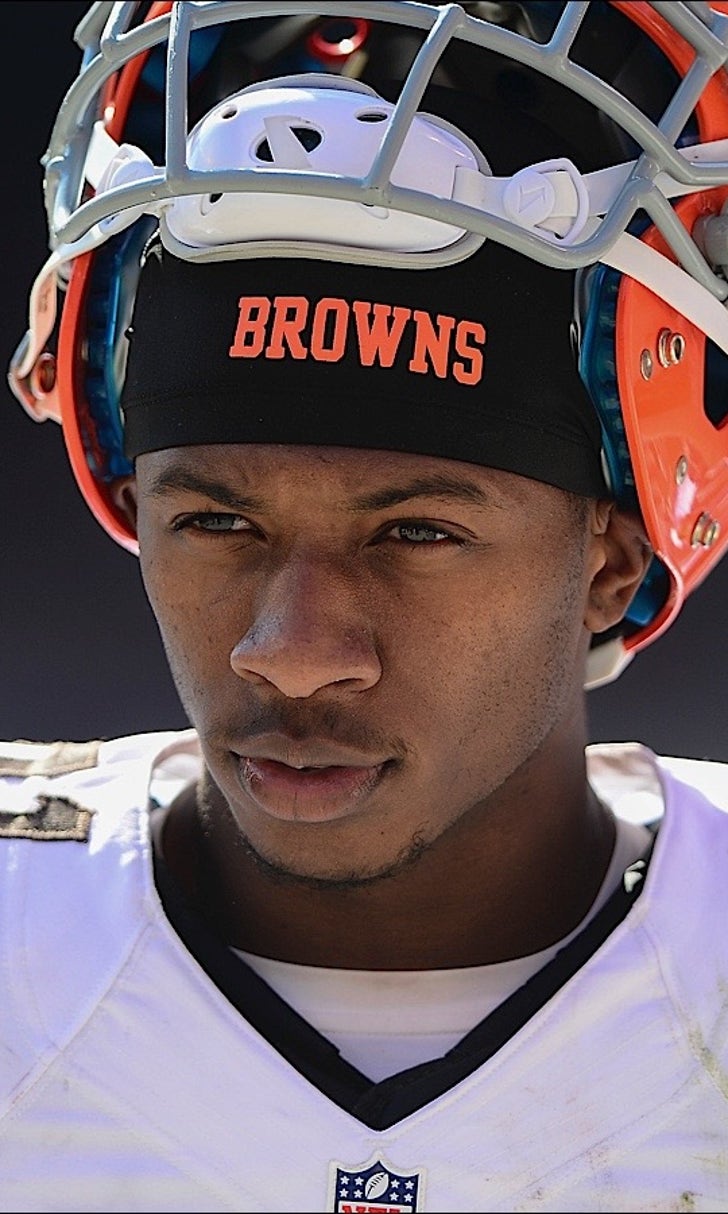 Gilbert turning corner for Browns?
BY foxsports • October 22, 2014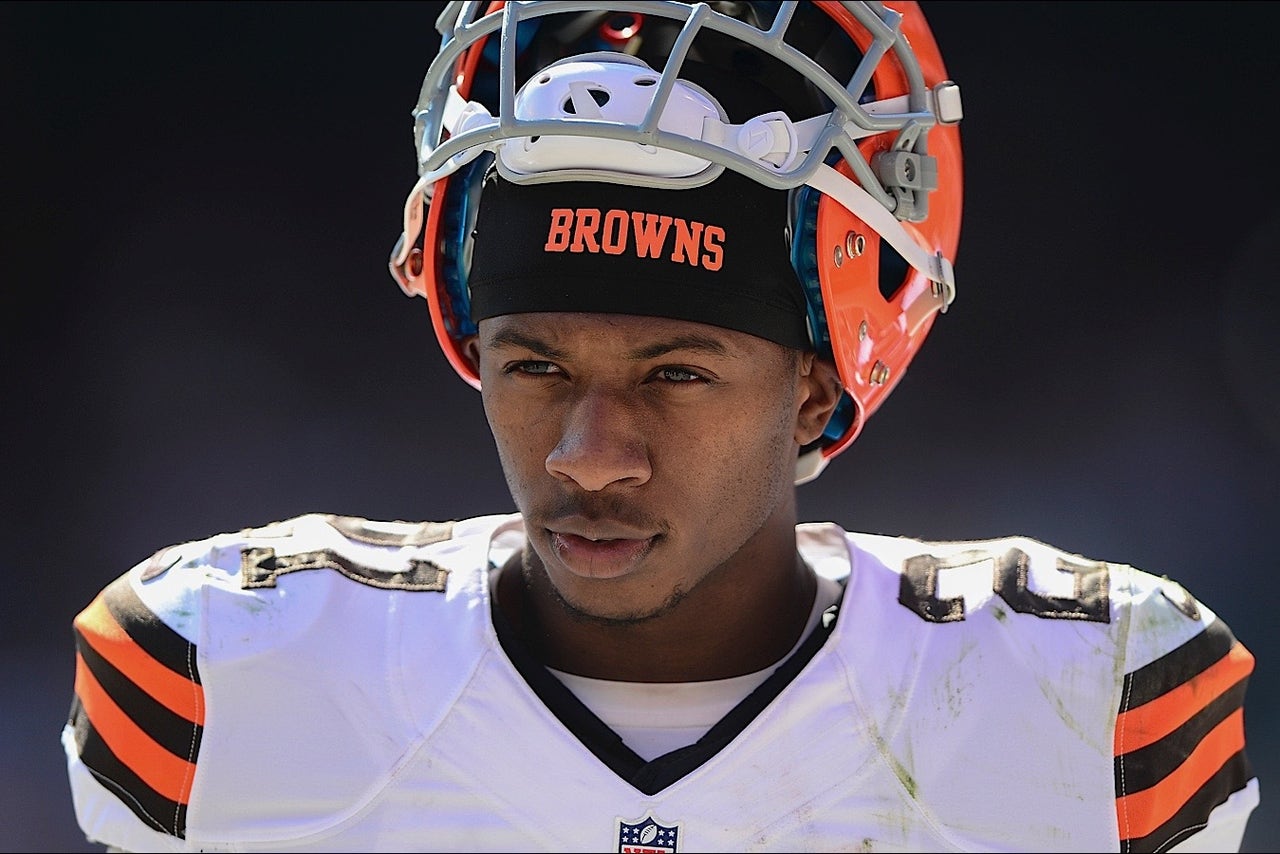 BEREA, Ohio -- One of the key additions to the Browns defense in the offseason was top draft pick Justin Gilbert. The Browns traded out of the fourth pick, bypassing Clemson receiver Sammy Watkins and a number of other high-profile players in order to find a press coverage cornerback suited to play in new head coach Mike Pettine's defensive scheme.
It is well documented how Gilbert has struggled in the early going of his rookie season with his playing time cut and being demoted below undrafted free agent rookie K'Waun Williams for the Titans' game.
Gilbert played just nine of the snaps (13 percent) against Tennessee, but he re-emerged when Williams went down against the Steelers with a concussion in the third quarter two weeks ago.
However, Pettine said that it would be between Gilbert and another undrafted free agent rookie in Robert Nelson to determine who would play last week, which could shake the confidence of a player drafted eighth overall all the more.
Gilbert played 45 (62 percent) of the defensive snaps against Jacksonville, including his second career start. At the end of Pettine's press conference on Monday, the coach worked in an unsolicited endorsement of Gilbert's play against the Jaguars.
"I just thought overall the secondary has improved," Pettine said. "Kind of hidden in the loss yesterday, I thought Justin Gilbert played very well. He's practiced well, and it showed up on Sunday. We were very pleased to see that."
Gilbert was credited with two tackles, a pass broken up and a quarterback hurry. In the second quarter, Gilbert made a nice tackle on tight end Clay Harbor in the open field for a two-yard gain.
On the next play, Gilbert streaked in from the left side in a corner blitz and forced Blake Bortles to hurry his throw that fell incomplete forcing the Jaguars to punt. In the fourth quarter, Gilbert batted down a deep pass from Bortles.
"I would like it to (be a springboard) for the rest of the season," he said Wednesday after practice.
On the season, Gilbert has 19 tackles, with two passes broken up and no interceptions.
Pettine was asked what specifically Gilbert did well against Jacksonville.
"We have a saying, 'Keep your eyes on your work,' and I think he did a real good job of staying focused and attached to his work," Pettine said. "He had the opportunity to make a couple tackles and he did.
"That's a situation at the end of each play, you can say 'Hey, you got a plus, you did your job,' and that's a good thing," he said. "He did his job more frequently in this game than he had in others."
Earlier this season, coaches had talked about Gilbert getting 'tough love' in the defensive backs room, but Pettine didn't think that set him back.
"I don't think so," Pettine said. "From a staff standpoint, there was never where you got in the mode of bad cop, worse cop where the coaches really were all over him.
"I think the coaches understood, 'Hey, this guy is a rookie,' and whether it was (assistant defensive backs coach) Aaron Glenn, (assistant defensive backs coach) Bobby Babich or (secondary coach) Jeff Hafley, I think they've done a real good job week in and week out laying out for him what he needs to get done."
Pettine thinks veteran players have helped Gilbert get back on track in the learning process.
"I think it was important for them to reach out to him and help him get it right because they know we're all in it together and they're success hinges on how he's playing, but I don't think they handled it in a way that somebody would take the wrong way," he said. "I think he understood where it was coming from and why and he's responded to it."
Gilbert is listed as Buster Skrine's backup at right cornerback, while Williams is Joe Haden's backup at right cornerback. Prior to his injury, Williams had been the third cornerback covering the slot receiver on the inside.
With Williams expected back this week, it will be interesting to see if Gilbert's playing time will continue on the positive trajectory.
---