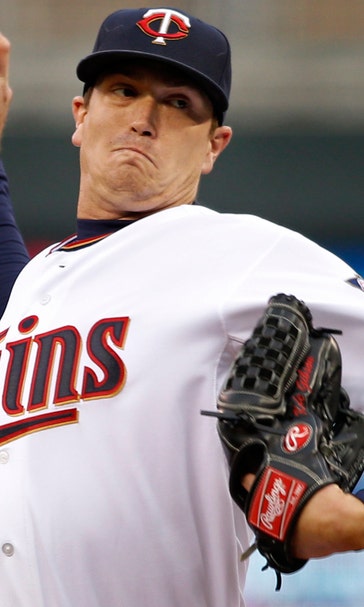 Gibson, Twins take down Royals, 3-1
April 15, 2015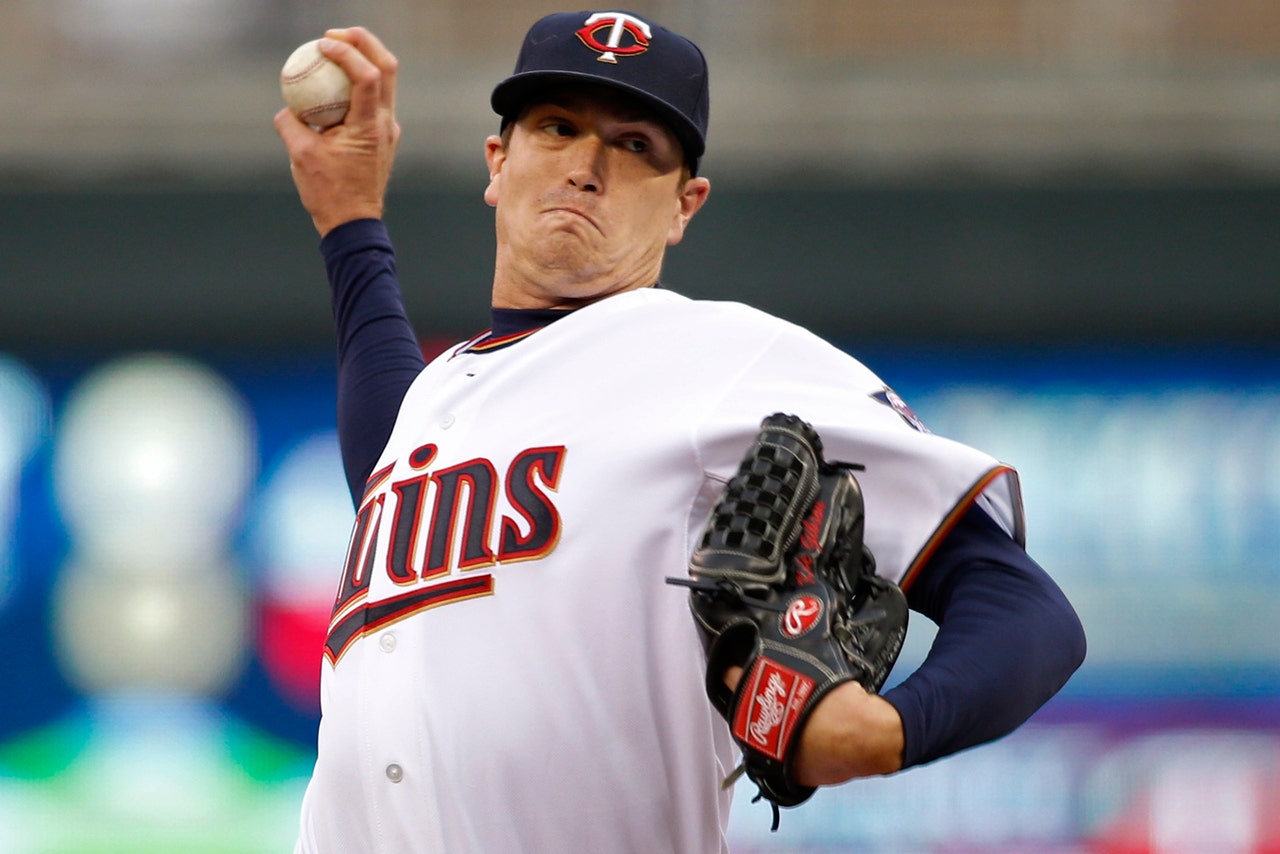 MINNEAPOLIS -- The Kansas City Royals were rolling through the start of the season, still undefeated when they took the field Wednesday at Minnesota.
Well, Kyle Gibson hadn't lost either, at least not against the Royals in his young career.
Kansas City became the last team in the majors to lose this season, as Gibson pitched into the seventh inning and Oswaldo Arcia hit a two-run homer for the Twins in a 3-1 victory over the Royals.
"I think they knew they were going to lose at some point," Gibson said. "It was nice for us. Getting a win like that for us was hopefully some good momentum."
The Twins (2-6) sure needed it. They went 1-8 to begin the 1994 season, the only other time in the club's 55-year history they started with seven losses in their first eight games. But Brian Duensing and Casey Fien backed up Gibson when manager Paul Molitor went to the bullpen, and Glen Perkins pitched a perfect ninth for his first save.
"It looked a lot more like the team that we thought we had coming out of spring. I know you don't put a lot into the losses or one win, but when you get a good starting pitching performance it just makes everybody's job a little bit easier," Molitor said.
Lorenzo Cain bounced into a double play after consecutive singles to start the game, and Salvador Perez grounded into an inning-ending turn-two by the Twins in the second. Alcides Escobar had three of the nine hits against Gibson and Alex Gordon drove in a run with a two-out single in the fourth inning, but the right-hander didn't walk anybody after issuing five free passes in his first start. He had his sinker, changeup and slider all working well.
"If I can limit `em to singles and allow the defense to do some work behind me, that's going to be big for me," Gibson said.
Gibson, who failed to finish the fourth at Detroit last week, improved to 4-0 in four career starts with a 1.38 ERA against Kansas City.
"He's always pitched well against us. Tonight he was on," Royals manager Ned Yost said.
The Royals (7-1) were chasing the 2003 team's 9-0 start as the best in franchise history, but Gibson (1-1) used 12 groundball outs and three strikeouts to keep the highest-scoring team in the majors quiet for a night.
Edinson Volquez (1-1) struck out seven in 7 2/3 innings, with five hits and one walk allowed. He loaded the bases with no outs in the first, but he escaped with only Brian Dozier's sacrifice fly as the damage after a long running catch by Cain.
Arcia's two-strike, two-out drive into the seats above right-center field in the fourth came right after Trevor Plouffe's single. Arcia said he knew it was gone.
"That would be the one pitch he'd wish he could bring back, but outside of that he threw a great game," Yost said.
Molitor moved Torii Hunter to the second spot and dropped Dozier into the cleanup spot for the first time in his career. In 395 career major league games, Dozier has now appeared in every spot in the batting order.
---