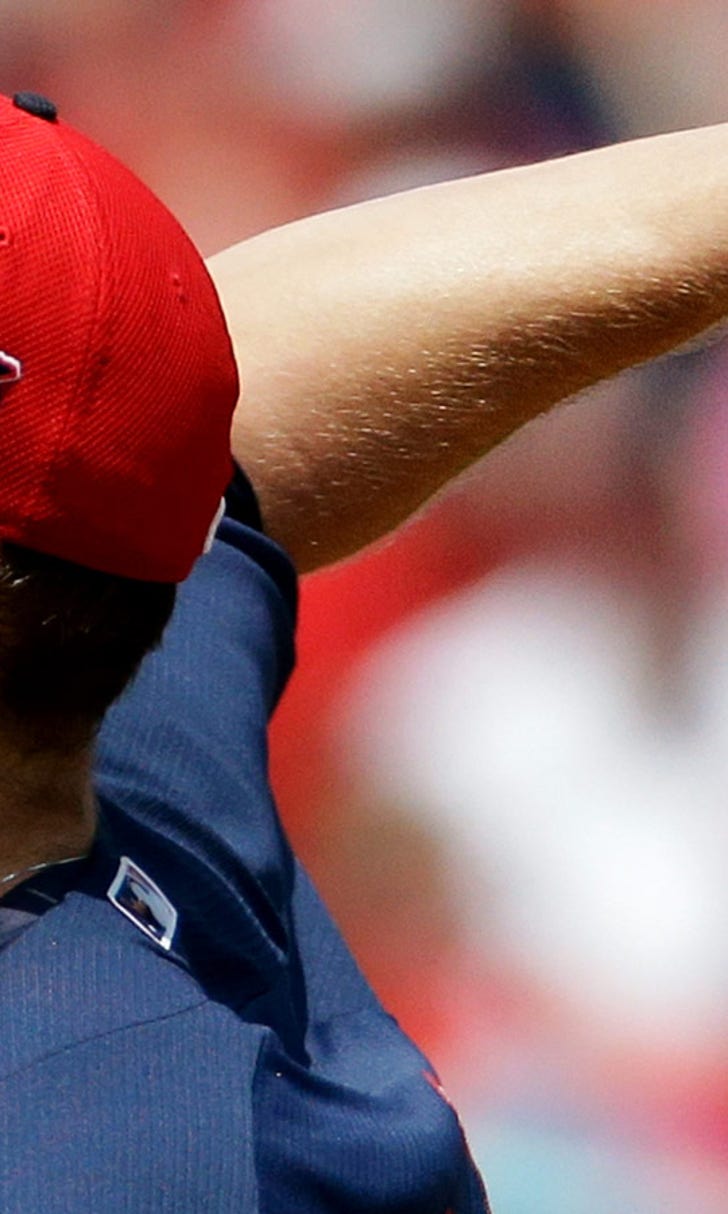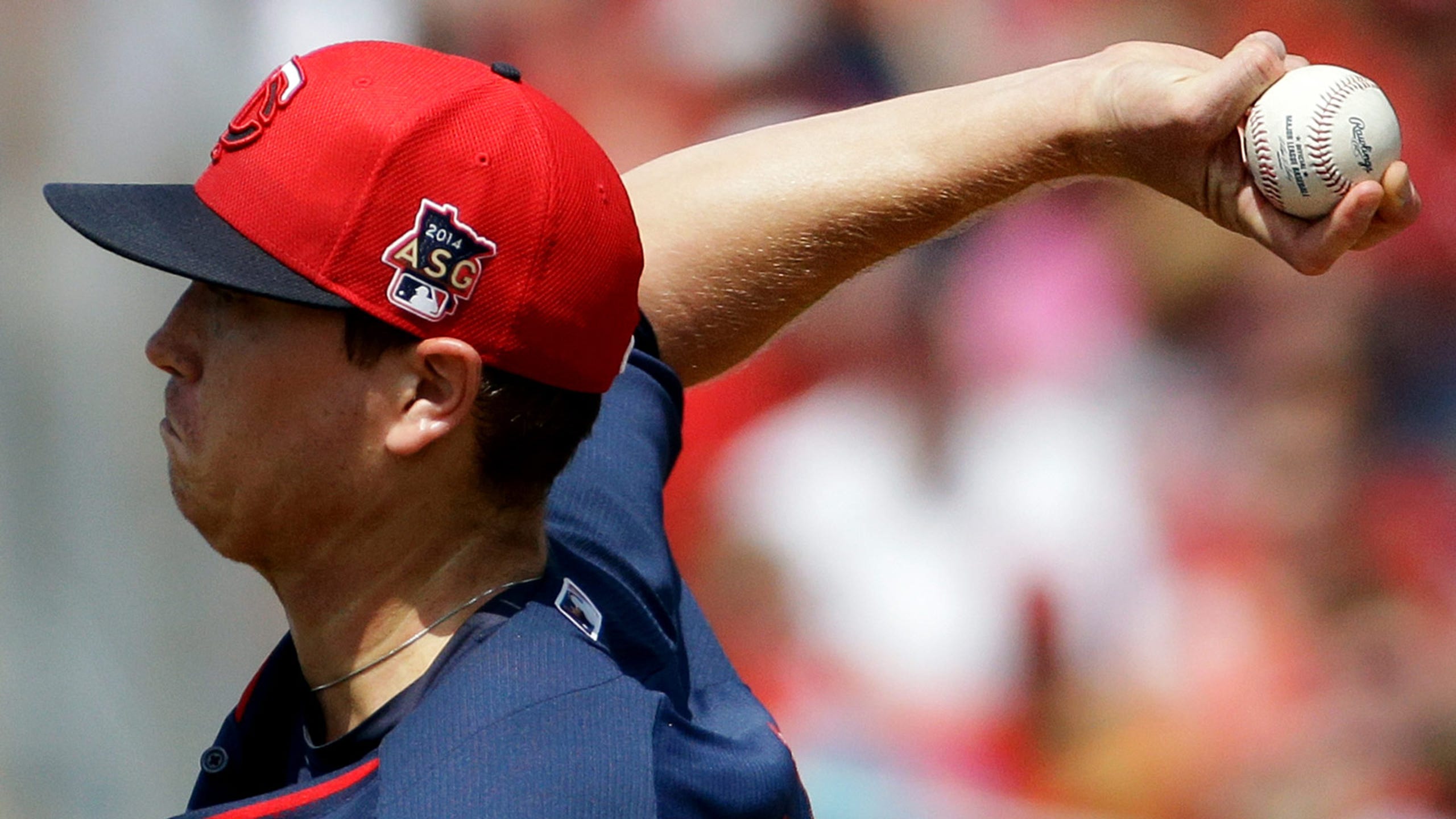 Gibson makes case for rotation spot with strong outing
BY foxsports • March 19, 2014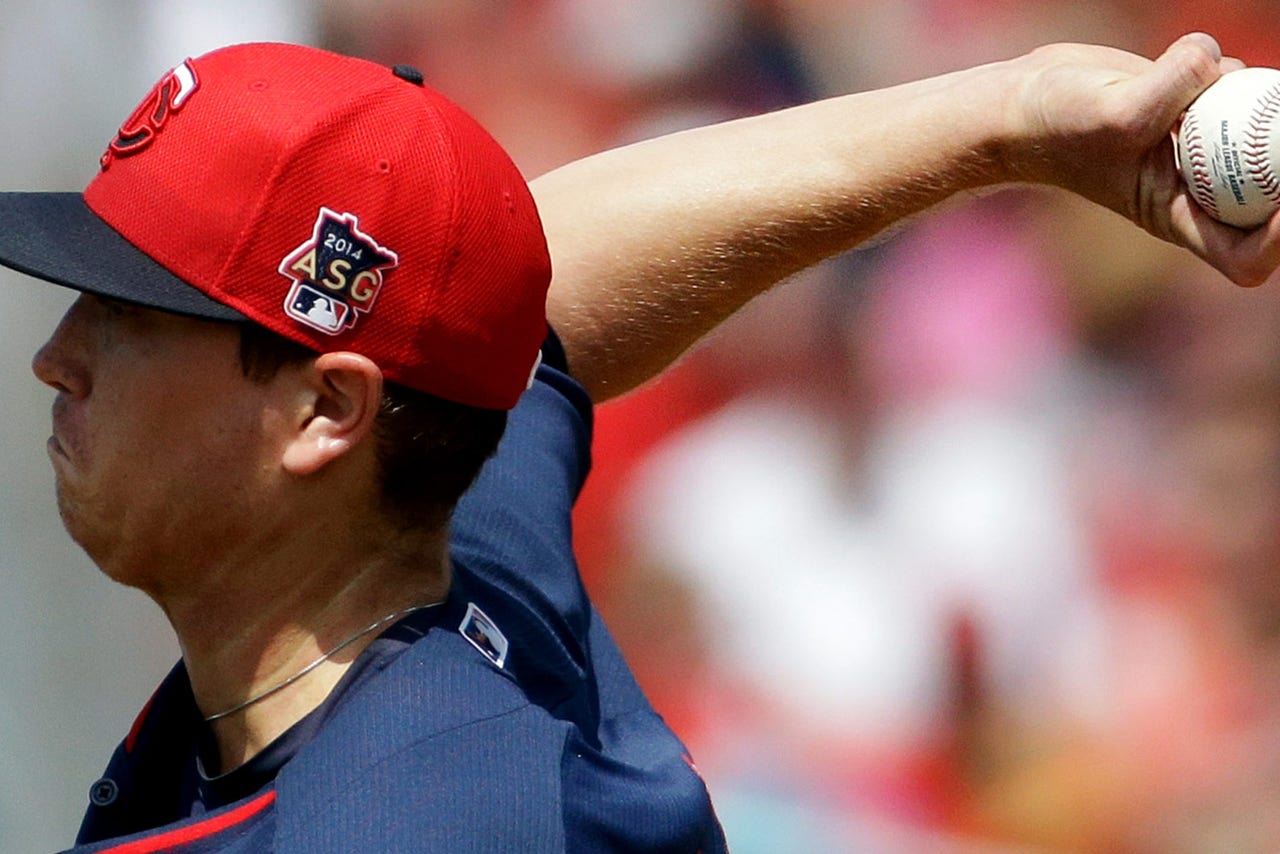 JUPITER, Fla. -- St. Louis' Carlos Martinez and Minnesota's Kyle Gibson each enhanced their chances of earning a spot in their team's rotation with solid outings, and the Cardinals beat the Twins 3-1 on Wednesday.
Martinez cruised into the fifth, holding the Twins to one hit, but Jason Bartlett had an RBI single to right-center in the sixth that ended the right-hander's scoreless string at 14 innings.
The 22-year-old righty struck out four but kept his pitch count low by inducing two inning-ending double plays.
"He's starting to learn his stuff but he's also trusting a pretty good catcher behind the plate to help him understand which ones he needs to focus on and what pitches are most likely to get him out of a jam," St. Louis manager Mike Matheny said.
Making his fourth appearance -- second start -- Gibson limited the Cardinals to Matt Adams' second homer of spring training in 4 1-3 innings. Gibson allowed four hits.
"He's pitching really well," Minnesota manager Ron Gardenhire said. "We really like him. He's doing what he's supposed to do. That's good stuff."
Peter Bourjos doubled and scored the go-ahead run on a wild pitch by Samuel Deduno in the eighth inning.
STARTING TIME
Deduno is also a candidate for the fifth spot in the Twins' rotation. Deduno had allowed one earned run in 9 2-3 innings. He piggybacked Gibson against the Cardinals, allowing two runs in 2 2-3 innings.
TRAINER'S ROOM
Twins shortstop Pedro Florimon made his Grapefruit League debut on Tuesday night and was back in the lineup again on Wednesday. After missing much of the spring because of an appendectomy, Florimon should be a fixture in Minnesota's lineup over the final week-and-a-half.
"He needs at-bats," Gardenhire said. "He needs to play because he sat out the whole spring and then we'll see where we are in a week and go from there, but I'm going to try to get him out there pretty much every day."
Pat Neshek pitched in a major league game for the first time since leaving Cardinals camp last week to be with his wife for the birth of their child. A non-roster invitee, Neshek, a former Twins reliever, struck out two and earned the save on Wednesday.
SUPER UTILITY
Barlett received his first spring start at third base for the Twins. Defense hasn't been the non-roster invitee's problem. He entered Wednesday's game 0 for 24 at the plate.
"He's actually having quality at-bats," Gardenhire said. "The numbers in spring training never affect me if you are having quality at-bats."
---