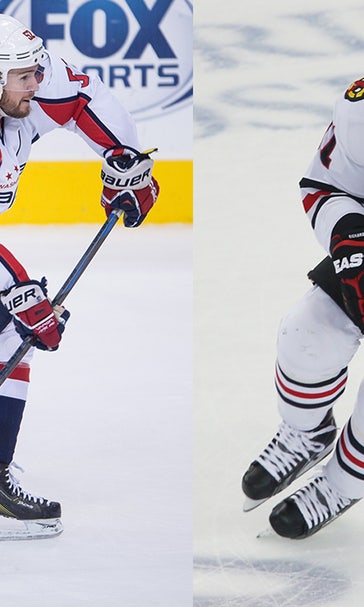 Gave: Wings vault to head of class after adding two top free agents
July 1, 2015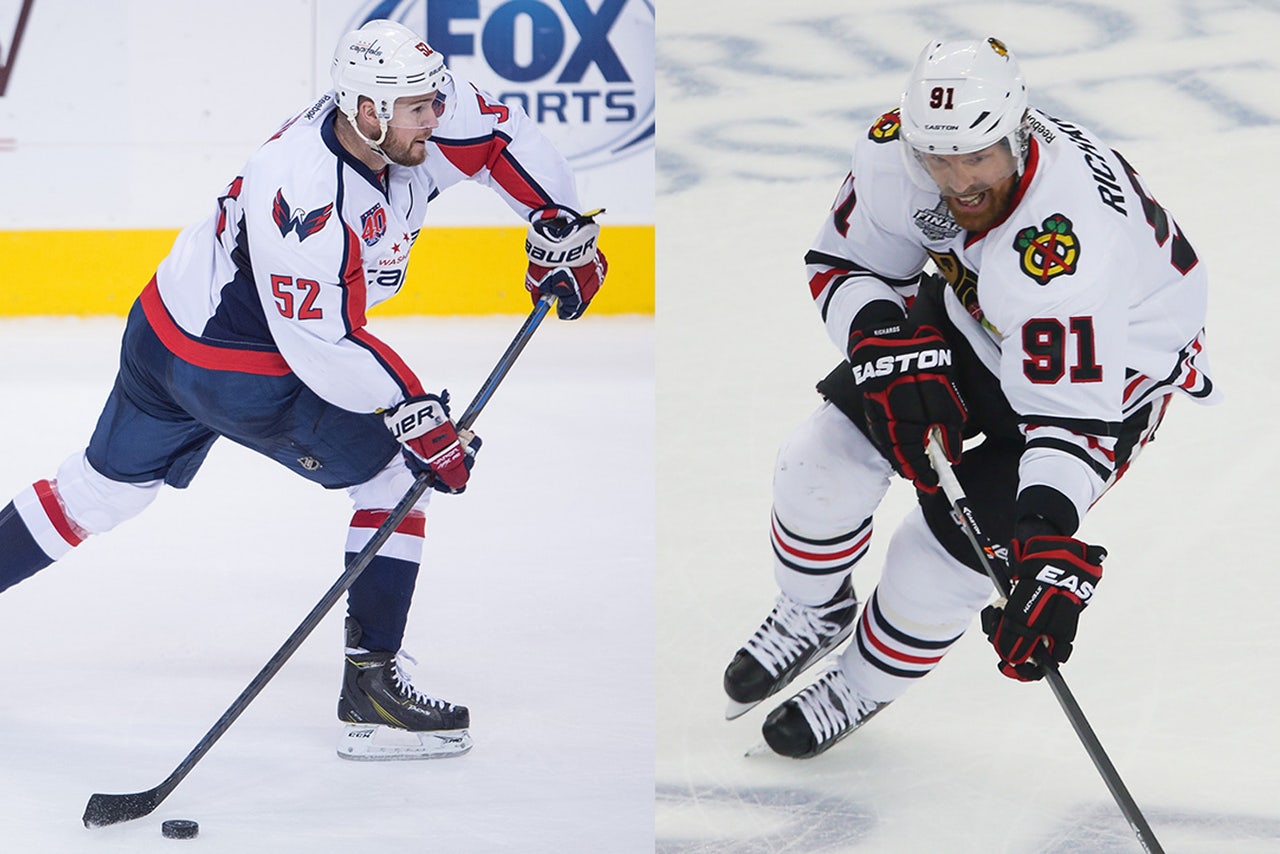 After Red Wings General Manager Ken Holland's extraordinary $9 million shopping spree today, we can safely surmise that Tuesday's decision to buy out underachieving center Stephen Weiss indeed had far-reaching implications. But there's more we might conclude. Much more.
For starters, maybe there was something to those whispers about top free agents snubbing Detroit because they wanted nothing to do with playing for Mike Babcock. How else to explain all those swings and misses in recent years, when Holland's best attempts to improve the team through free agency went wanting?
Babcock, a noted taskmaster, bolted for a big contract to coach Toronto -- and if you put a gun to their heads Wings veterans would tell you they weren't broken-hearted when he left. Babcock was replaced by Jeff Blashill. And suddenly, Hockeytown is once again a destination city for premier free agents.
So it was today, when Holland finally landed what he's been seeking for years, a puck-carrying, point-producing defenseman in Washington's Mike Green, and an experienced, top-line center in Chicago's Brad Richards.
Just as general managers conduct their due diligence on players before signing them, so do players. Both Green and Richards said they made their own inquiries about Blashill.
"When you pick a team, you ask a lot of questions," said Richards. "I don't know much about (Blashill), but I heard a lot of great things. I don't think it's a huge shock that he'll fit in real will with this team."
Green said he has been working out with Wings forward Darren Helm, "and Darren had a lot of positive things to say about him. I'm sure with the system the two teams (Detroit and Grand Rapids) played, and all the younger players in Detroit who have played for him that it will be an easy transition."
Holland was thrilled for his day's work that, he hopes, will elevate the Wings to among the top teams in the NHL again.
"It's a great day for the Red Wings today," he said. "We've added two players today that provide some real ingredients we were looking for. And both are quality people. We did a lot of checking before we made these deals, and we're adding two real good people."
Though he insisted that he was perfectly comfortable standing pat rather than gambling on another unseemly free-agent deal like the one he made with Weiss two years ago, Holland somehow was able to coax Green, one of the most sought-after players on the market, to a perfectly reasonable and somewhat surprising pact.
Green signed a three-year contract worth $18 million. Because he's just 29, he was expected to command more term, if not even more money -- and in fact he may have had such offers on the table. He declined to discuss other offers he might have entertained, saying only that he was locked in on Detroit since a "very positive" discussion with Holland early this week.
Holland expects Green to be paired initially with Danny DeKeyser, combining Detroit's top shut-down defenseman with its most dangerous offensive defenseman. Kyle Quincey, who had been paired with DeKeyser, likely will be working with Brendan Smith, signed this week to a two-year contract extension. The Niklas Kronwall-Jonathan Ericsson tandem should remain intact.
That leaves Jakub Kindl, Alexey Marchenko and Xavier Ouellet vying for the last one or two spots on defense.
Richards, 35, is coming off a Stanley Cup season with Chicago, which is shedding several prominent players because of salary cap issues. He also won a Cup with Tampa Bay in 2004, when he was named the Conn Smythe Trophy winner as the playoff MVP.
And he might start the season as Detroit's first-line center if Pavel Datsyuk isn't ready to begin the season initially after ankle surgery last week.
When Datsyuk is healthy, he'll likely play on a line with Henrik Zetterberg, allowing Richards to center a second line. That would bump Riley Sheahan to the three-hole in the middle, with Luke Glendening and Darren Helm forming the essence of a dangerous energy line.
As it stands heading into training camp this fall, the Wings have too many players locked down -- 15 forwards and nine defensemen.
Asked if that portends yet another move, probably in the trade market, Holland didn't mince words.
"Yes, we're going to have to make some more moves, which is a good thing," he said. "I'd rather make some moves from a position of strength rather than weakness."
Among the forwards, Blashill has numerous options, including lines that might come together as follows, when everyone is healthy: Zetterberg, Datsyuk and Justin Abdelkader; Richards between Tomas Tatar and Gus Nyquist, Sheahan between Teemu Pulkkinen and Johan Franzen, and Glendening with Helm and any of the remaining forwards, including Drew Miller, Tomas Jurco and Joakim Andersson. This doesn't even factor in Dylan Larkin, who will get every opportunity to make the team coming out of camp and might look good on that line with Glendening and Helm.
"We believe that when everybody is healthy we will be able to roll four lines, with three lines that can score goals," Holland said. "Pulkkinen will be one of our 14 forwards as we start the season. We've got we've got some decisions to make, but we're going to try to hang onto our younger players who we think can be a big part of our team in the future.
"You have to have depth in this league, but we feel good about our players and the moves we made today."
As they should. The Wings for years have had their eyes on Green, the 6-foot-1, 207-pound defenseman who has 113 goals among 360 points in 575 NHL games, all with the Capitals. A native of Calgary, Alberta, Green had 10 goals among 45 points in 72 games this season. A two-time NHL First-Team All-Star, Green ranks only behind Chicago's Conn Smythe-winning Duncan Keith as the NHL's highest-scoring defenseman since the start of the 2007-08 season.
"The style of play was a huge factor in the decision for me," Green said. "I enjoy jumping up in the play, moving the puck and being creative from the back end. Detroit is a puck-moving team. That's how I enjoy playing. I'm really looking forward to the system they play."
Chicago plays a similar style, which has helped the Blackhawks win three Cup titles in the last six years, so Richards believes he can step right in and contribute. He also has considerable experience working the point on the power play.
Richards, a veteran of 14 NHL seasons with Tampa Bay, Dallas, the New York Rangers and the Chicago Blackhawks, agreed to a one-year deal worth $3 million.
A 6-foot, 196-pound left-shot pivot, he scored 12 goals among 37 points in 76 games with the Cup champion Blackhawks this season. He has 288 goals and 904 points in 1,058 games.
A native of Murray Harbour, Prince Edward Island, Richards enjoyed his most productive NHL season in 2005-06, finishing with 91 points (23-68-91) in 82 games with the Lightning, a feat he matched with the Dallas Stars (24-67-91) over 80 games in 2009-10.
"Both players have high hockey IQs, great stick skills and the ability to play the type of game we like to play with our team," Holland said. "We're trying to put a team on the ice that we think can compete with the best teams in the Eastern Conference, to be one of the 16 teams in the playoffs -- and try to find a way to peak at the right time."
---
---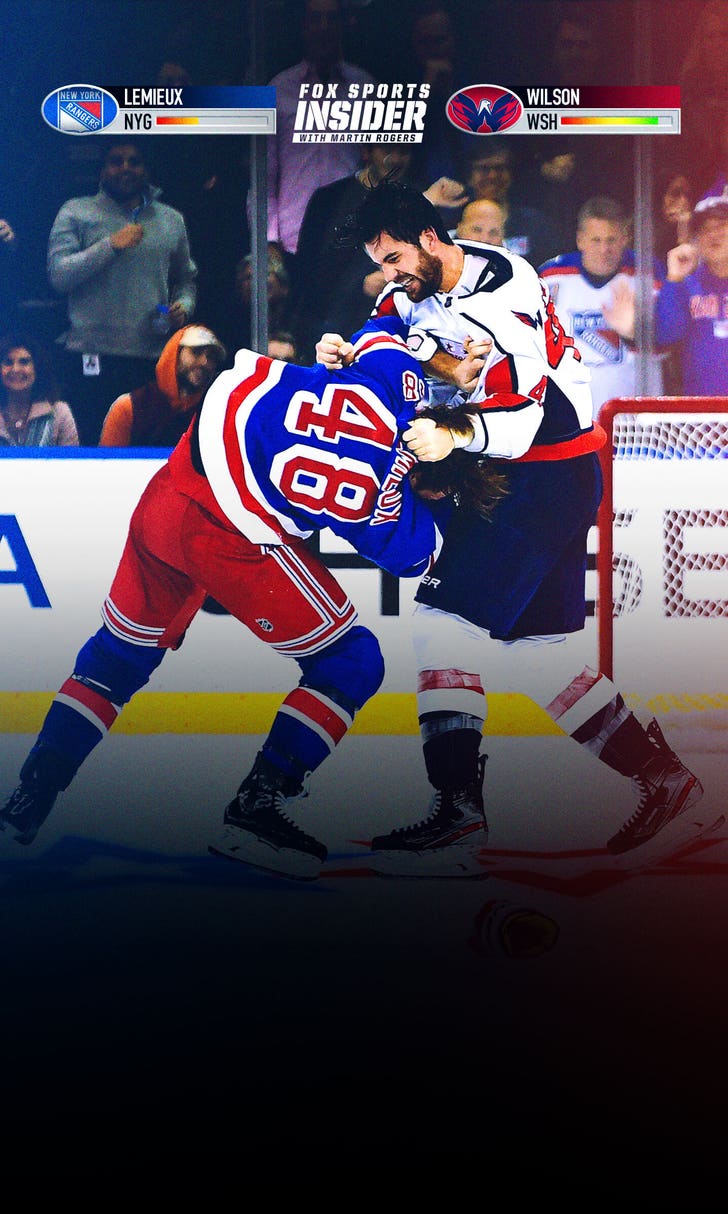 New York Rangers, Washington Capitals drop the gloves in wild brawl