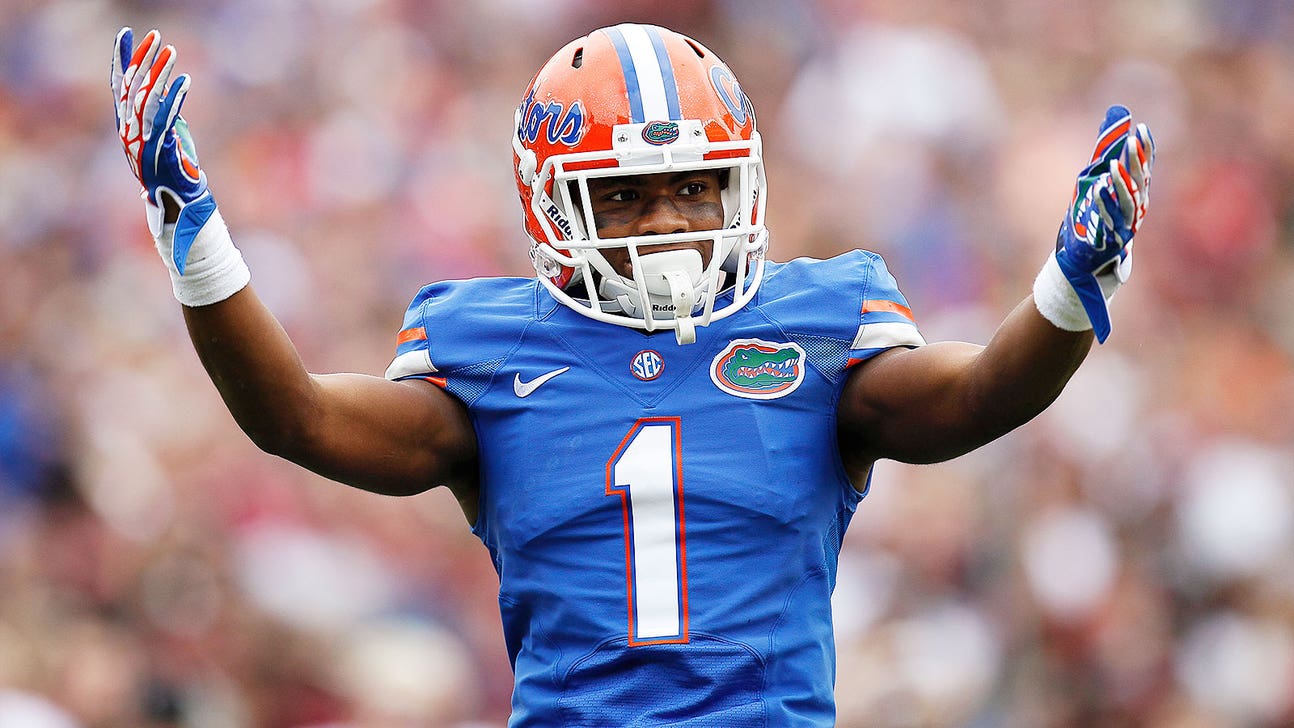 Gators notes: Worton impresses, injury update, D-line depth, more tidbits
Published
Aug. 11, 2014 4:58 p.m. ET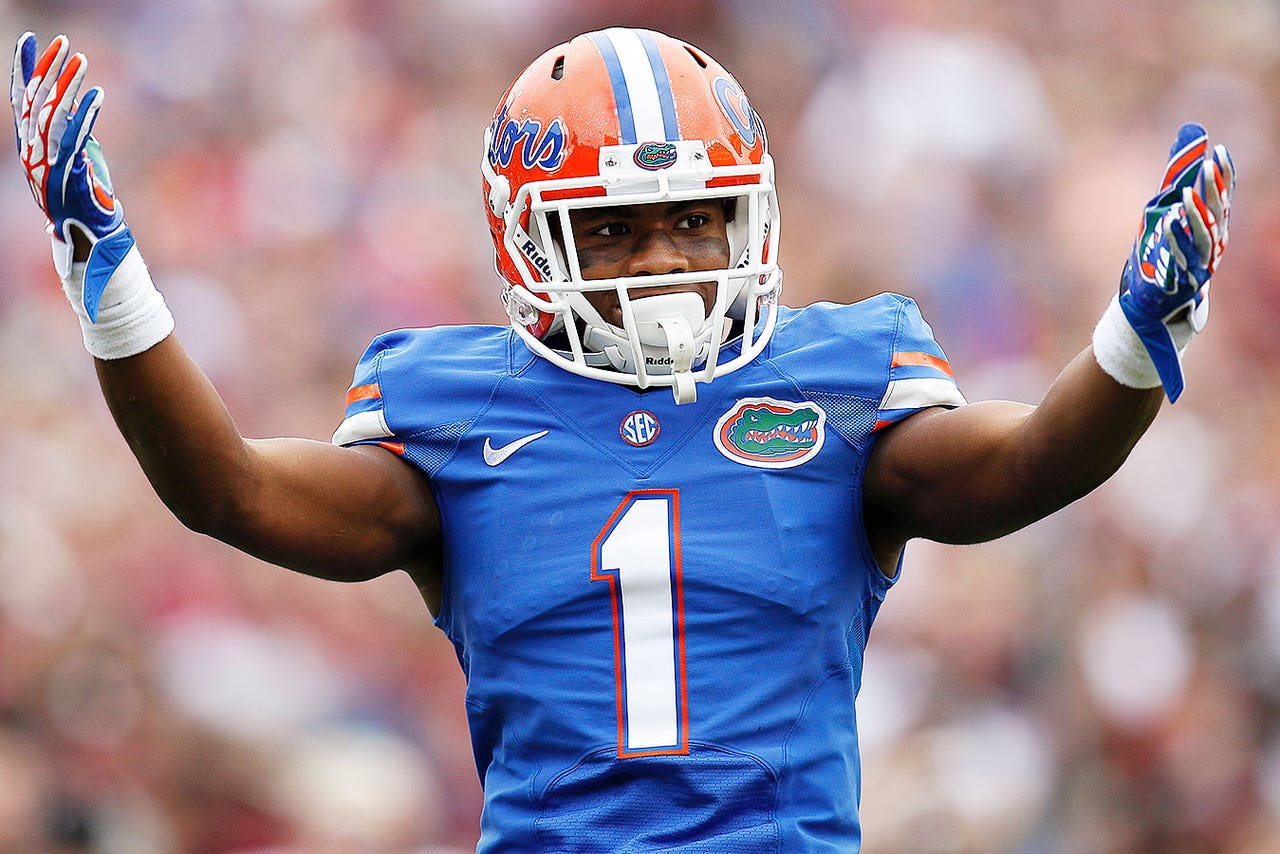 GAINESVILLE, Fla. -- Since the Gators opened fall camp a week ago, fans and media have spent a lot of time watching the receivers.
The unit certainly has question marks. It also has talent.
While sophomore Demarcus Robinson tends to be critiqued most often, a newcomer has quickly gained the attention of the coaching staff.
His name is C.J. Worton, a true freshman from Homestead in South Florida.
"We had a meeting Sunday night as a staff after the scrimmage, and he was a guy that we talked about as an offensive staff,'' Muschamp said Monday. "We need to get [him] more snaps. He really can run on the top end, he's got good ball skills."
Worton is perhaps best known as the younger brother of UCF receiver J.J. Worton, who earned national acclaim last season for his spectacular one-handed diving catch on a pass from Blake Bortles to lift UCF to a last-minute win at Temple.
However, little brother can play, too.
C.J. helped South Dade High win the Class 8A state championship last season with three touchdown catches in the title game against Apopka. He finished with 1,052 receiving yards and 15 touchdowns.
Worton has shown an ability to run crisp routes early in camp and has impressed coaches with the way he has adjusted to the increased demands of college life.
"C.J., to this point, needs to spend more time in his playbook, but certainly on the field has been very productive,'' Muschamp said.
INJURY REPORT
Sophomore cornerback Vernon Hargreaves III, who suffered a bone bruise to his left knee Thursday, ran on UF's anti-gravity treadmill Monday as part of his rehab.
Muschamp said Hargreaves "looks fine" and expects him to be back on the field by Wednesday.
Meanwhile, following Sunday's scrimmage, Muschamp said several Gators experienced the typical bumps and bruises that develop as camp gets more physical.
Running back Matt Jones (swollen knee) and defensive lineman Jon Bullard (ankle) sat out Monday's practice but Muschamp said they could be back Tuesday.
Running back Kelvin Taylor (hamstring), running back Adam Lane (n/a), receiver Andre Debose (swollen knee), defensive linemen Alex McAlister (shoulder) and Bryan Cox Jr. (shoulder), defensive back Duke Dawson (shoulder) and offensive lineman Trip Thurman (shoulder) also missed Tuesday's practice. Muschamp said each are day-to-day.
Finally, a pair of freshmen defensive linemen -- Taven Bryan and Thomas Holley -- is out indefinitely. Bryan has strep throat and Holley will have surgery to repair scar tissue from a previous sports hernia.
"That's not a major procedure. It's more like having a scope done," Muschamp said. "But he had some scar tissue that's built up and it's very discomforting when he ran. So he'll be out for some time. I don't know how much."
D-LINE DEPTH
Muschamp said the top concern at this point in camp is continuing to build depth along both lines of scrimmage.
The loss of Bryan and Holley for a stretch doesn't help that mission, but sophomore Joey Ivie IV and true freshman Gerald Willis are making progress.
The 6-foot-3, 271-pound Ivie played sparingly in three games a season ago but has an opportunity for a more significant role.
"He's playing blocks extremely well," Muschamp said. "We've just got to continue to build depth inside and he's holding the point extremely well. In the spring he was very inconsistent. He's been much more consistent in his play and how he's playing. We're really pleased with where he is."
Willis is a 6-3, 255-pounder out of Edna Karr High in New Orleans whom the Gators battled LSU for on the recruiting trail.
So far, Willis has held his own.
"Gerald just needs to be more consistent," Muschamp said. "There is no question the instincts for playing blocks. He is a heavy-handed guy. There's a lot swimming [in head head] right now, a lot."
BATTLE BEHIND DRISKEL
The Gators held an 80-snap scrimmage Sunday at Ben Hill Griffin Stadium, and as usually is the case, the defense was ahead of the offense in the first scrimmage of camp according to Muschamp.
While several skill players on offense made nice plays, the battle between Skyler Mornhinweg, Will Grier and Treon Harris to back up starting quarterback Jeff Driskel remains wide open.
Muschamp wants to see some separation at the position as the team enters the second full week of camp.
"We still are a work in progress behind Jeff,'' Muschamp said. "We need more production. Those guys were live [Sunday].. They went against a live rush so we've got to do a better job getting rid of the football and taking care of the football. The ball security at that position was not good."
QUOTE OF NOTE I
"Keanu Neal right now's our best safety and past that we'll see." -- Muschamp on separation at the safety position
QUOTE OF NOTE II
"No texting, no scootering at the same time. We have that rule." -- Muschamp when asked about creating rules for player safety, such as offensive linemen riding scooters.
EXTRA POINTS
Redshirt freshman offensive lineman Roderick Johnson (6-5, 308) is the team's third tackle at this point according to Muschamp ... Kickers Austin Hardin (6-for-7), Brooks Abbott (4-for-5) and Frankie Velez (3-for-3) performed well in Sunday's scrimmage ... Muschamp said he spoke to long snapper Drew Ferris and holder Kyle Crofoot about sharpening the snap-hold equation on field goal attempts after a couple of miscues ... The Gators have another open practice scheduled from 8:50 to 11 a.m. Tuesday at the Donald R. Dizney Lacrosse Stadium.
---