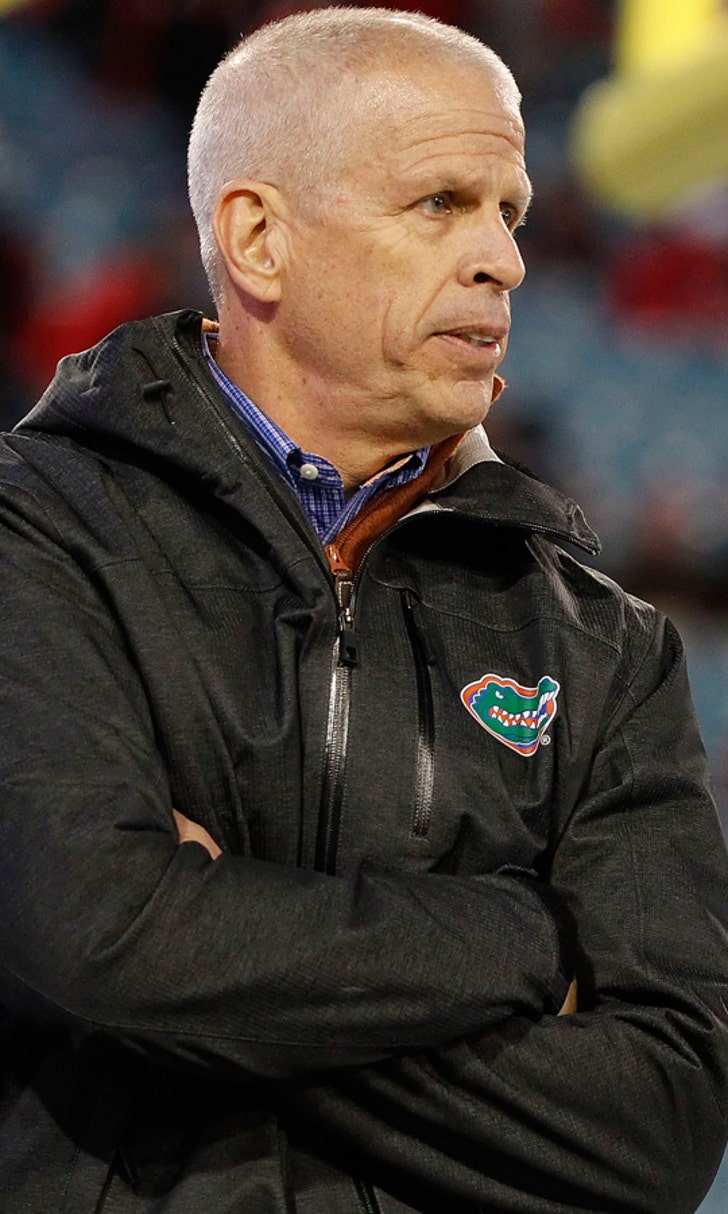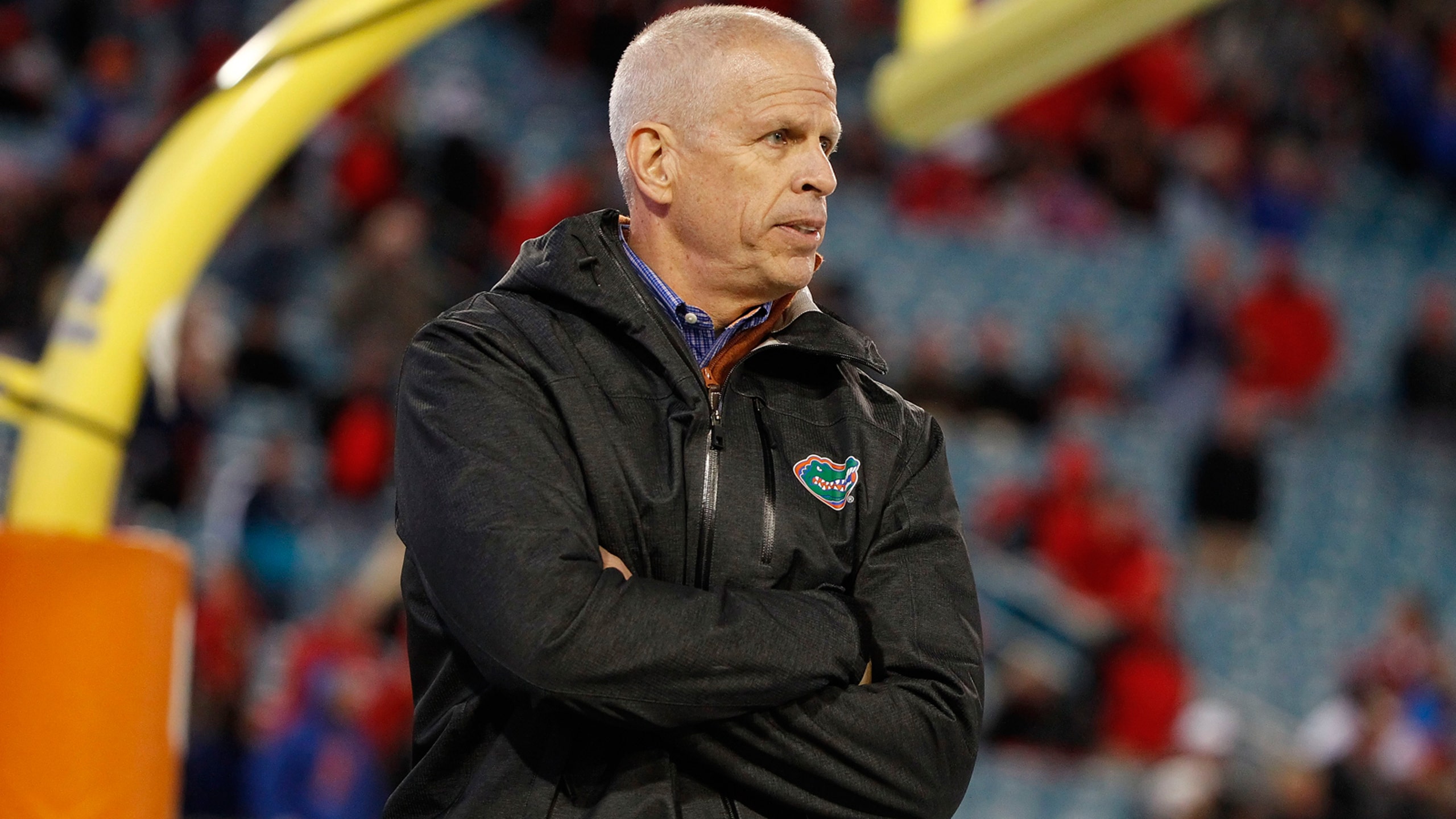 Gators AD Jeremy Foley on first-year coaches, facility upgrades
BY foxsports • January 27, 2016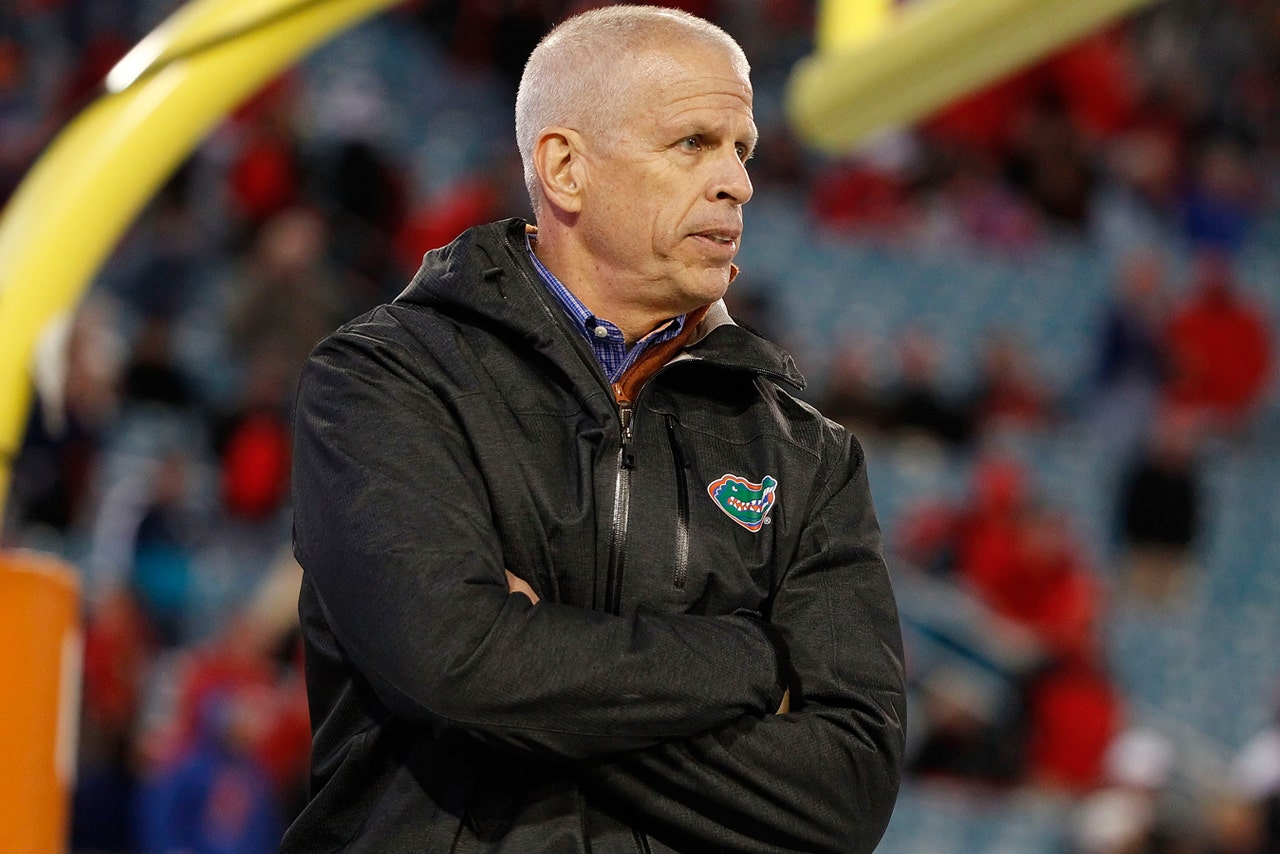 GAINESVILLE, Fla. -- The calendar recently flipped to 2016 and put a close on a busy 2015 for University of Florida Athletic Director Jeremy Foley.
Foley is coming off a year that included a lot of change, including the transition of three new head coaches into the program: Jim McElwain (football), Mike White (men's basketball) and Jenny Rowland (gymnastics).
As Foley prepares to hit his 24-year anniversary on the job -- he took over as UF's AD in March 1992 -- he is focused on the upcoming year and completing a pair of major facility projects in the newly designed Stephen C. O'Connell Center and the addition of the Otis Hawkins Center at Farrior Hall.
Foley sat down with FloridaGators.com recently for the following Q&A:
Q: What is your impression of what the Gators men's basketball team is doing under first-year coach Mike White?
A: Obviously there's a long way to go, but so far so good. I listen to Mike in the locker room, I watch him during games. I think his guys are working extremely hard. I love his staff. I think the future is bright. Obviously we have a small window through which we're viewing all this, but I just like Mike's style. I think he's honest in how he evaluates himself and his staff, on how he evaluates his team. Obviously there are some things he wishes we were doing better. But I think his guys are responding to him. Anytime there is a coaching transition there can be player transition as well. That hasn't happened so far. I think that's a credit to Mike and his staff and holding it all together.  
Q: On the women's side, Amanda Butler's team has improved. What is your take on its turnaround this season?
A: At the end of the day I give Amanda all the credit in the world of looking in the mirror and self-evaluating some things that she probably thought she needed to do as a head coach to change the trajectory of our women's basketball program. She did that. She made some tough calls on her staff. She has done a very good job recruiting, has one freshman in particular who is very, very good (Eleanna Christinaki). Again, all that falls back on the head coach. We came off a difficult year and I think she has changed the vibe, she has changed the dynamic. We're sitting here [16-4] and obviously have had some huge wins. It should be a fun year for women's basketball.  
Q: Are you paying closer attention to the NBA in Billy Donovan's first year?
A: You know, not really. I've got enough to worry about here, but certainly when I look at my ESPN app in the morning I look to see how the Thunder did. Billy and I text on a regular basis. I want Billy to win every game. I'm not watching any more NBA basketball, but I certainly know that the Thunder are having a good season. I'm happy for Billy and look forward to when the season is all over, talking to him about the differences in the two. Obviously the grind for everybody in the NBA is pretty amazing when you play that many games. I talked to his dad the other day and he said Billy's settling in and enjoying it. I'm sure winning helps all that. I certainly do pay attention to the scoreboard when it relates to the Thunder.
Q: As the O'Connell Center continues to undergo its transformation, what is one of the aspects of the design you thinks fans will enjoy most?
A: I think the first thing we've got to continue to try and make sure everybody is aware of is it will really be an entirely new building on the inside, but the outside structure is the same. It's a brand-new arena like it's being built somewhere else in Gainesville. When you go inside it's going to be totally different. The number of seats are reduced, chairbacks everywhere, a new club level. We had to reduce seats once we added chairbacks to every seat in the building - which will make it a more comfortable arena for everyone. It's going to take our facility into the 21st Century. That facility has served us well since 1980, but it was time to do something different. It's going to be a very, very nice facility, from the restrooms, concession stands, center-hung scoreboard, new lighting, it's a totally different vibe in there. The flip side of that, and just being honest and open about it, with the reduction in seats, people who have been sitting in a certain seat for a long, long time, those seats are not going to exist any longer. There is some pain involved in that. We get that and I understand that. I told the boosters that I'm the guy who probably assigned those seats to them in 1980. That's how long ago we did it and that's how long I've been here. But again, if people understand it's a whole new arena, understand that it will be an unbelievable boost to our athletic program but also this entire institution, this community, it elevates our building into the 21st Century.  
Q: What has you most excited about Year 2 of working with Jim McElwain running the football program?
A: I just like the way Mac goes about his job. I've talked a thousand times about the staff that he put together and I watched him put that together. He is very thoughtful, very methodical. He knows what he wants and what his vision is. I've been very impressed with his vision for the total program, and the way he has gone about setting a foundation in order to achieve those goals has been very impressive. I like the fact that Mac is very competitive. He hates to lose, but he never overreacts to things he can't control. Calling it like it is, he had a very difficult situation with Will Grier. He just dealt with it and moved on, turned the page. He had no choice but to turn the page. He had no control of that situation. I'm not talking about turning the page on Will and his life and his future, but you can't worry about something you can't control. I think that's really important. His focus has been really impressive. When you hire a coach, you can look at their track record, you can look at national championship rings, you can look at what he's done with quarterbacks -- everybody can find that out. But until you get there and watch him work and watch him deal with players and watch his philosophy on things, it's hard to see the whole picture. The more I'm around him the more I'm impressed with what he visualizes is going to happen here.  
Q: The SEC's generation of $527.4 million in revenue in the fiscal year ending Aug. 31, 2015 -- a 60 percent increase over 2014 -- made headlines. What impact does that have on UF's athletic program?
A: The money that was talked about this week was revenue that was already projected in our 2015-16 operating budget. The bulk of that increase is going to help with the O'Connell Center renovation, and then it's going to help us fund our budget and enhance the student-athlete experience. The public needs to also understand that $527.4 million is being split 15 ways (14 schools and the conference office), so the revenue, minus league operating expenses, is approximately 30 million for each school. That SEC revenue is not just from television, but bowl payouts, NCAA Tournaments for men's basketball and the SEC Championship game in football.
Q: The O'Connell Center receives most of the attention, but what impact is the Otis Hawkins Center at Farrior Hall going to have on the UF athletic department?
A: I don't think many people realize what the Hawkins Center will mean to this program. It may sort of be an afterthought in some people's minds, but our primary mission is to educate young men and women to develop them off the field as much as on the field, to prepare them for the game of life. The Hawkins Center will be the finest in the country in my opinion in doing that. When a parent or a student-athlete or a recruit walks into that building, they will see our commitment to the total development of the student-athlete. I get the O'Connell Center is the one that gets the most publicity -- it's a sports facility -- but at the end of the day, more and more as you sit around talking to recruits and their parents, their education and what their life is going to be like when they leave here is extremely important. I think it could be a game-changer for our program.  
Q: What are your thoughts on the recent phenomenon of major football programs showing interest in holding camps or perhaps even spring football in Florida?
A: I'm hoping the rule changes. At the end of the day that has gotten out of hand. This league is not in favor of it, I'm not in favor of it, and there's some legislation in front of the NCAA to hopefully not allow that to happen. At some point we need to put some rational parameters on what we do in terms of recruiting. Quote unquote, there's not supposed to be any recruiting going on at those camps. Just calling it like it is, that's the purpose of those camps for the schools that are doing it. People can say it's not happening, but to me that is not being totally forthcoming. If the NCAA is not willing to deal with it, in terms of making sure no recruiting activity is occurring, then I think the rules need to deal with it. There's been a rule proposed by the SEC, there's been a rule proposed by the ACC to review that, and we'll know more about that later on this spring.  
Q: Biggest change in your day-to-day approach to your job since when you started as athletic director in March 1992?
A: The challenges are still the same in terms of what you are trying to do. You are trying to be successful, you are trying to follow rules, you are trying to represent a great institution, you're trying to win, you're trying to hire quality coaches and take care of your fans and balance your budget. The biggest difference is the instant access to information. That part of the profession is totally different. I'm not saying good, bad or indifferent. I mean, there are some huge positives about that when every football game is on television, every basketball game, increased revenue. But I would tell you also that some of the instant media, the rumors that you are always fighting, the ability for people to tweet whatever they want when they want, sometimes it puts you in a reactive mode. I don't like being in a reactive mode. I like being in a proactive mode. But the world is what it is. The world changes. I think we have done a good job of adapting to it. We have a very creative staff around here attuned to how we can take the way the world is today and use it to our advantage in communicating with our fans. That's probably the biggest difference. The underlying basic responsibilities, challenges, goals, they remain the same. We have always had high goals here and high standards and a high bar in terms of winning, and we also have a high bar in terms of integrity and how we represent the institution. It's been that way since I became athletic director and I expect that continue for many, many years.
---