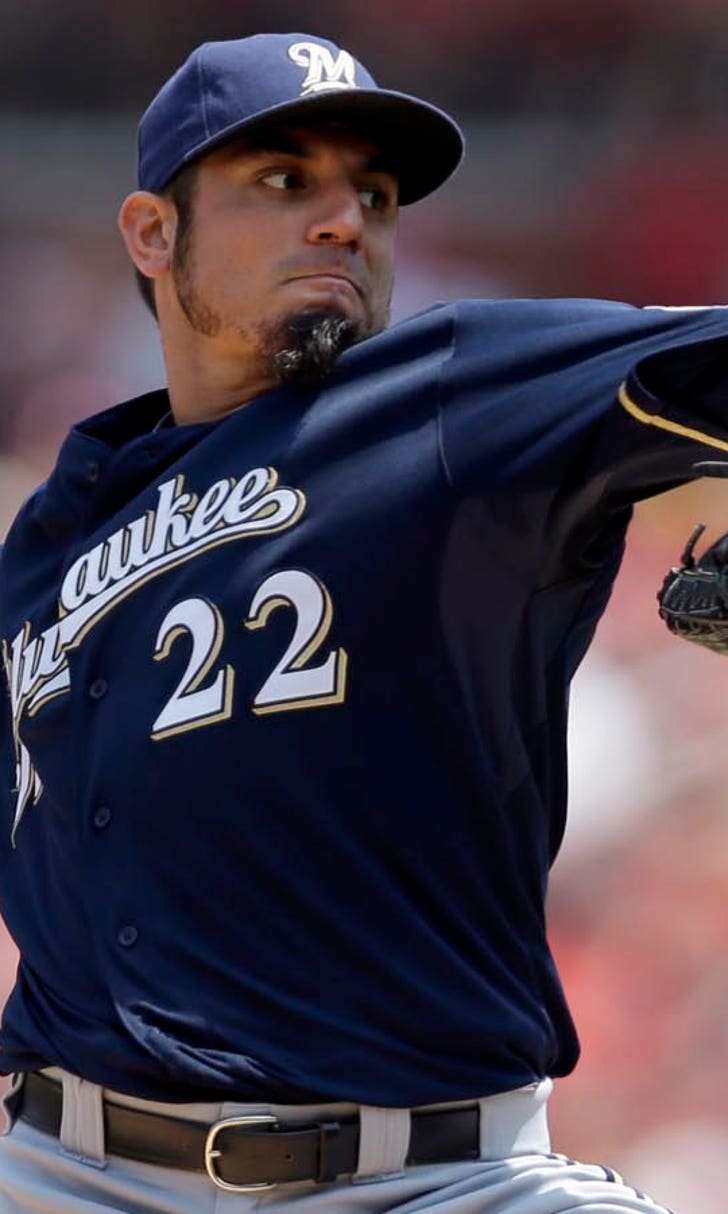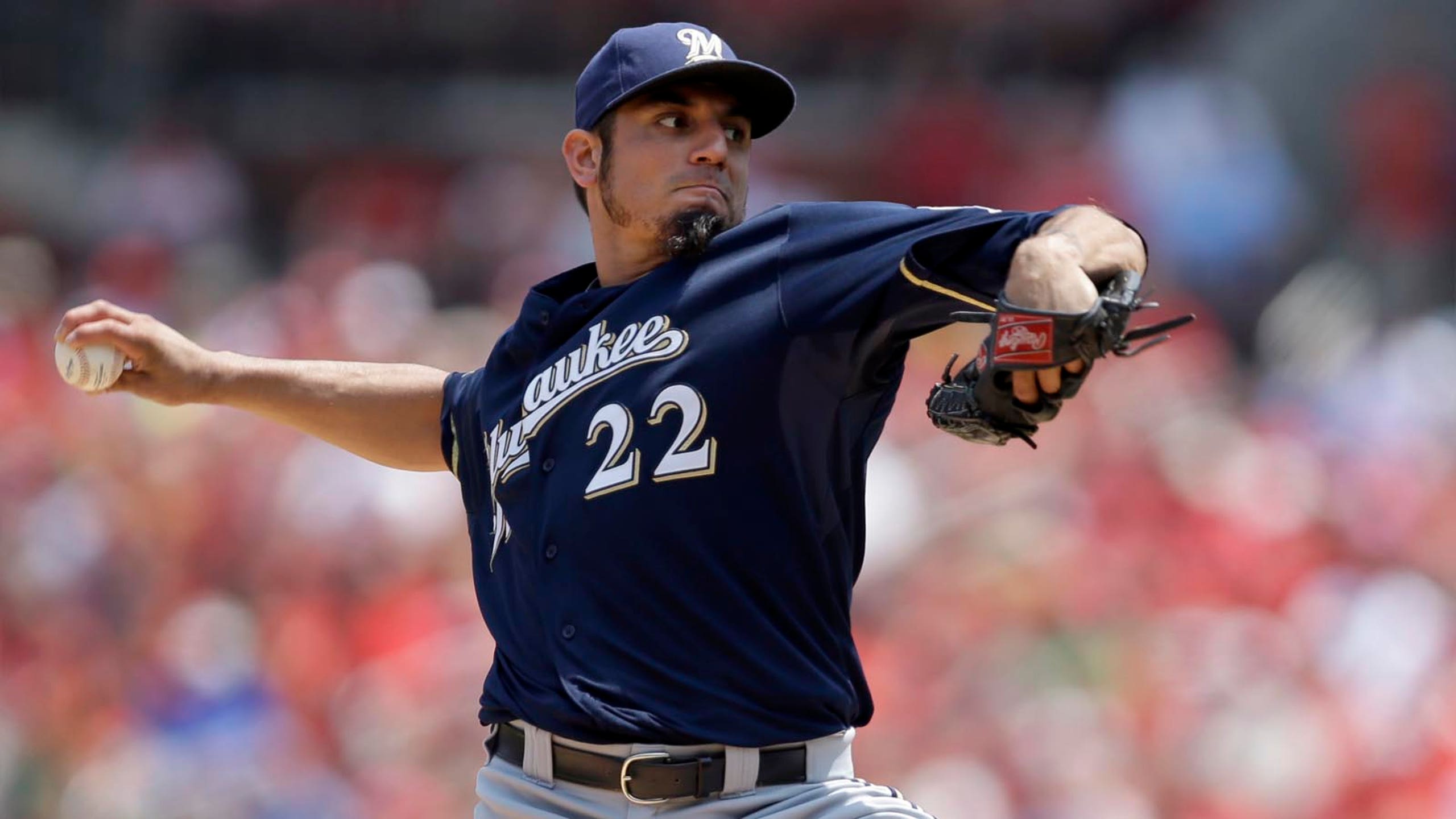 Garza leaves game with strained left oblique
BY foxsports • August 3, 2014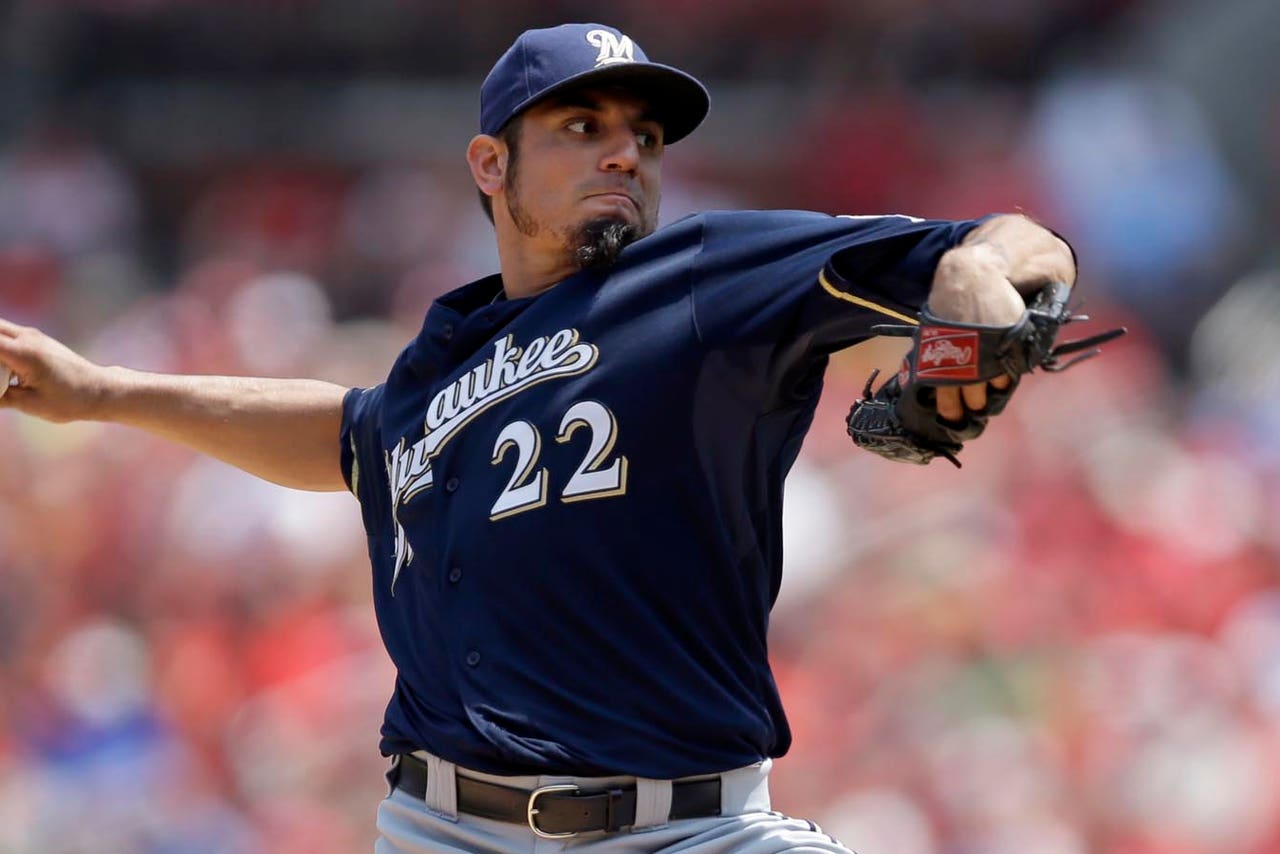 Matt Garza was cruising through the St. Louis Cardinals lineup Sunday afternoon, appearing to have a real chance at his second shutout of the season.
Then, all of a sudden, Lyle Overbay pinch hit for the right-hander in the top of the seventh inning, ending Garza's day after just 71 pitches. The Cardinals scored three runs off Zach Duke and Jeremy Jeffress in the bottom of the seventh, as St. Louis took the series with a 3-2 win at Busch Stadium.
Not known to the media or the public until after the game, Garza was forced to leave due to a strained left oblique. He told reporters in St. Louis that he took himself out of the game after injuring his oblique on one of his final pitches in the bottom of the sixth.
Although losing back-to-back games to drop the series to the Cardinals is undoubtedly frustrating for the Brewers, Milwaukee's biggest concern might be whether Garza has to go on the disabled list.
"There's a chance," manager Ron Roenicke said of Garza possibly landing on the disabled list. "(Brewers team physician William) Raasch is coming in tomorrow. We'll have some guys go down to see him."
Garza was seen with a helmet on and bat in hand, but he was planning on going to the plate and swinging the bat in case Roenicke didn't want to burn a pinch hitter with two outs in the inning.
"He wasn't going on-deck," Roenicke said. "He didn't understand what I was telling him down below. I told him he was done, but he figured he was still going to go up there. I talked to him before that. He said he couldn't go (back out and pitch). When you're talking about obliques, it's not a question of whether a guy can go out there or not. He can't go out there."
Because Overbay singled, Duke had plenty of time to get ready to come into the game. After recording the first out of the seventh, the left-hander fell behind 3-1 to Matt Holliday before surrendering a solo home run.
Matt Adams followed with a single to center, as Duke's day ended with Roenicke turning to right-hander Jeremy Jeffress.
The Cardinals greeted Jeffress with three consecutive singles, as A.J. Pierzynski tied the game with a well-placed single between first and second and Oscar Taveras gave St. Louis the lead with an RBI single to center.
"It wasn't his best, but he got two groundballs," Roenicke said of Jeffress. "One was perfectly placed up the middle and one was between first and second. Taveras hit the ball OK. It wasn't as bad as what it looked like. He still had good velocity, and I thought the location was pretty good.
"Sometimes those little things -- Duke makes a good pitch to (Adams) and he bloops the ball into center. You can't always get away with even a good pitch at times."
Milwaukee threatened in the ninth inning by putting two runners on with one out, but Cardinals closer Trevor Rosenthal shut the door by striking out pinch-hitter Scooter Gennett and Carlos Gomez to end the game.
"You throw up all those zeros and you feel pretty good about the game," Roenicke said. "And you feel good about the guys I brought in too. Duke has been throwing great. I felt like with him coming in that we could get through that inning and then see what we are going to do. It didn't work out."
Now the concern shifts to Garza, who has missed time with a strained oblique in the past. Pitching for the Chicago Cubs at the time, Garza suffered a similar injury in 2013 during spring training and didn't make his season debut until May 21.
Garza's next start was likely to come next Saturday against the Los Angeles Dodgers at Miller Park. If he's unable to go, moving Marco Estrada back into the rotation would seem to be the likely solution.
Losing Garza would be a significant blow because of how well he's pitched of late. Even including a start in which he allowed five runs in just 1/3 of an inning, Garza has a 2.13 ERA in his last six starts.
Follow Andrew Gruman on Twitter
---