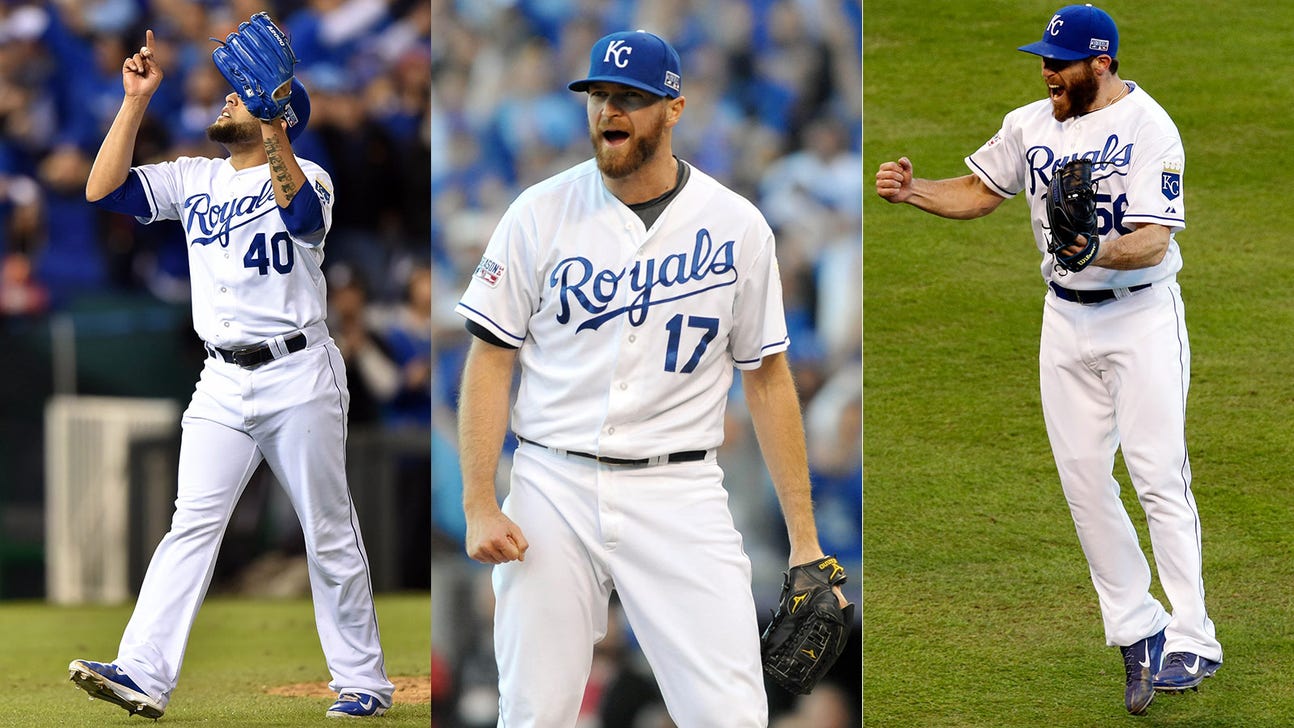 Game 6 blowout sets up both KC and SF bullpens nicely for Game 7
Published
Oct. 29, 2014 12:10 p.m. ET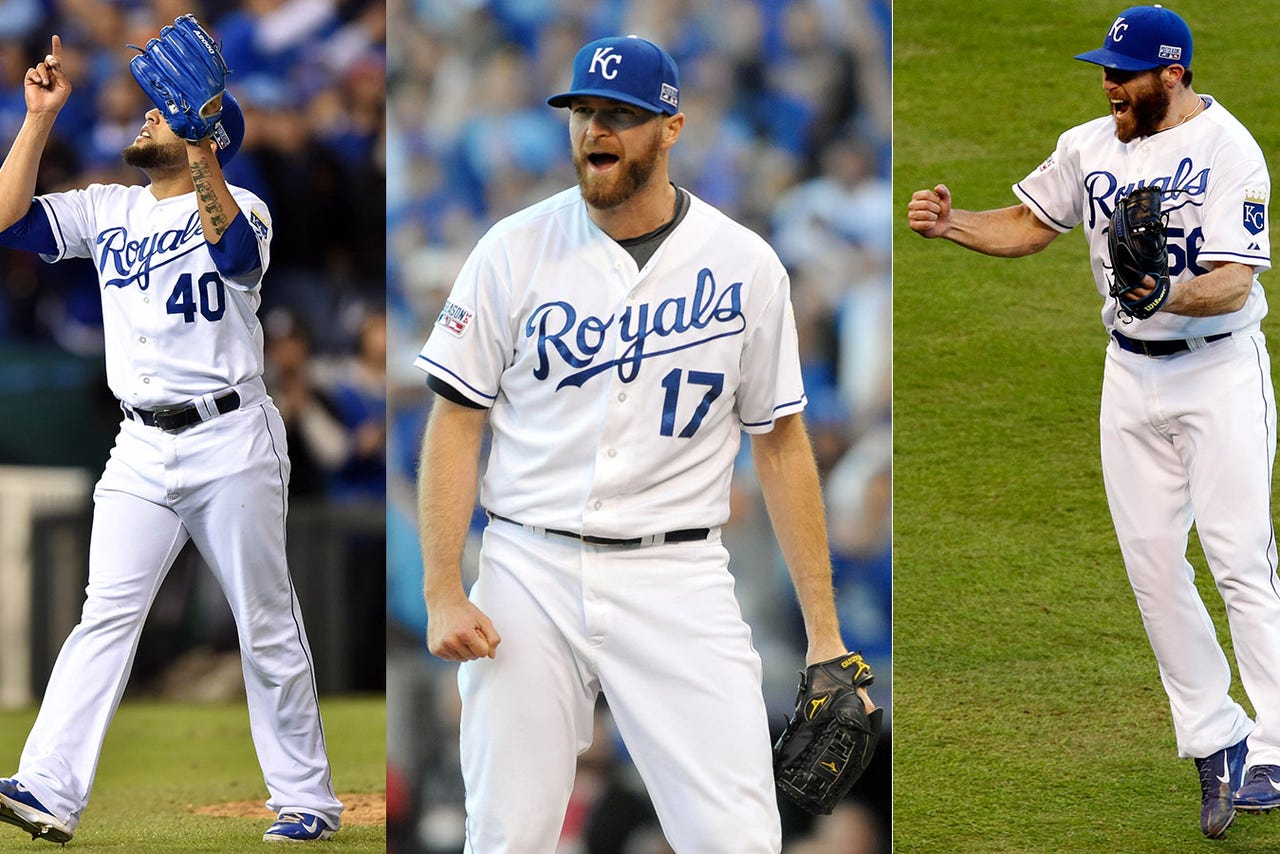 KANSAS CITY, Mo. -- The World Series has gone to a Game 7 nine times since 1979. And nine times the home team has won, including the Royals in 1985.
But history won't be all that is working in the Royals' favor Wednesday night when they play host to 39-year-old starter Tim Hudson and the San Francisco Giants in Game 7.
Pitching matters most, of course. And the Royals could not ask for their pitching to be set up any better than it will be behind starter Jeremy Guthrie.
Because Yordano Ventura pitched seven shutout innings and the Royals scored 10 runs in their blowout Game 6 victory, Kansas City's shutdown trio at the back of their bullpen will be sitting on ready for the decisive game.
Kelvin Herrera, Wade Davis and Greg Holland had no reason to even leave their seats unless they wanted to join in the cheering or take a bathroom break Tuesday night. That means Herrera and Davis will enter Game 7 with two days' rest while Holland will be on a five-day respite.
The advantage of not having to even warm up any of the three was not lost on Royals manager Ned Yost.
"Absolutely," he said. "The intent once we scored the seven runs (in the second) was to get through that game without using Herrera, without using Holland and Davis."
Yost also pointed out that rookie Brandon Finnegan got the night off, too.
The readiness of the Royals' top guns sets up an intriguing scenario for Yost. If the Royals have a lead after just three innings, he could at least consider putting the game in the hands of his bullpen. Yes, that would be taking shortening the game to a new level.  
But Yost has the relievers who could handle the task.
Holland hasn't worked more than one inning all season but Herrera and Davis, a former starter, have pitched two innings on multiple occasions. All three have let their manager know they are ready for anything.
Of course, the blowout loss allowed the Giants to rest their top relievers, too. While Jeremy Affeldt, Sergio Romo and Santiago Casilla don't possess the heat of formula HDH, they're plenty capable. All three were part of the Giants' championship teams in 2010 and 2012, and none has allowed a run in this World Series.
Giants manager Bruce Bochy also has an added weapon in Madison Bumgarner, the best pitcher of this postseason. Even though the big lefty just shut out the Royals on Sunday, he could have pitched on Tuesday, Bochy said.
He is almost certain to pitch Wednesday.
"This is the last game of the year, so it's easier to push a guy," Bochy said. "He was available (Tuesday) if we needed him. (Now) it's two days off and he could give some work."
Watch the Boulevard Royals Live postgame show on FOX Sports Kansas City after every Kansas City Royals postseason game.
Bochy didn't say how much work, only that pitching coach Dave Righetti and he will be watching closely. "This guy is human. You can't push him that much," Bochy said.
Bumgarner has looked superhuman in his three World Series, though, with a 4-0 record and 0.29 ERA in four starts. But the 25-year-old has worked 265 innings this season, most in the majors and 41 2/3 innings more than his previous high in 2012.
In his post-Game 6 presser, Bochy was asked so much about how he might use Bumgarner that he had to remind the media that Hudson is his Game 7 starter.
"We have all the confidence in him," Bochy said. "It's going to be up to us to score some runs."
They might want to score them early. While both teams have their strongest arms rested and ready, the Royals also have some Game 7 history on their side.
You can follow Stan McNeal on Twitter at @StanMcNeal or email him at stanmcneal@gmail.com.
---