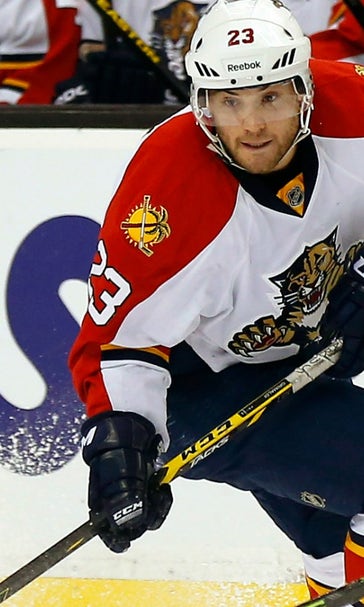 From textbooks to playbooks, Panthers' Grimaldi balanced work and play after turning pro
BY foxsports • June 14, 2015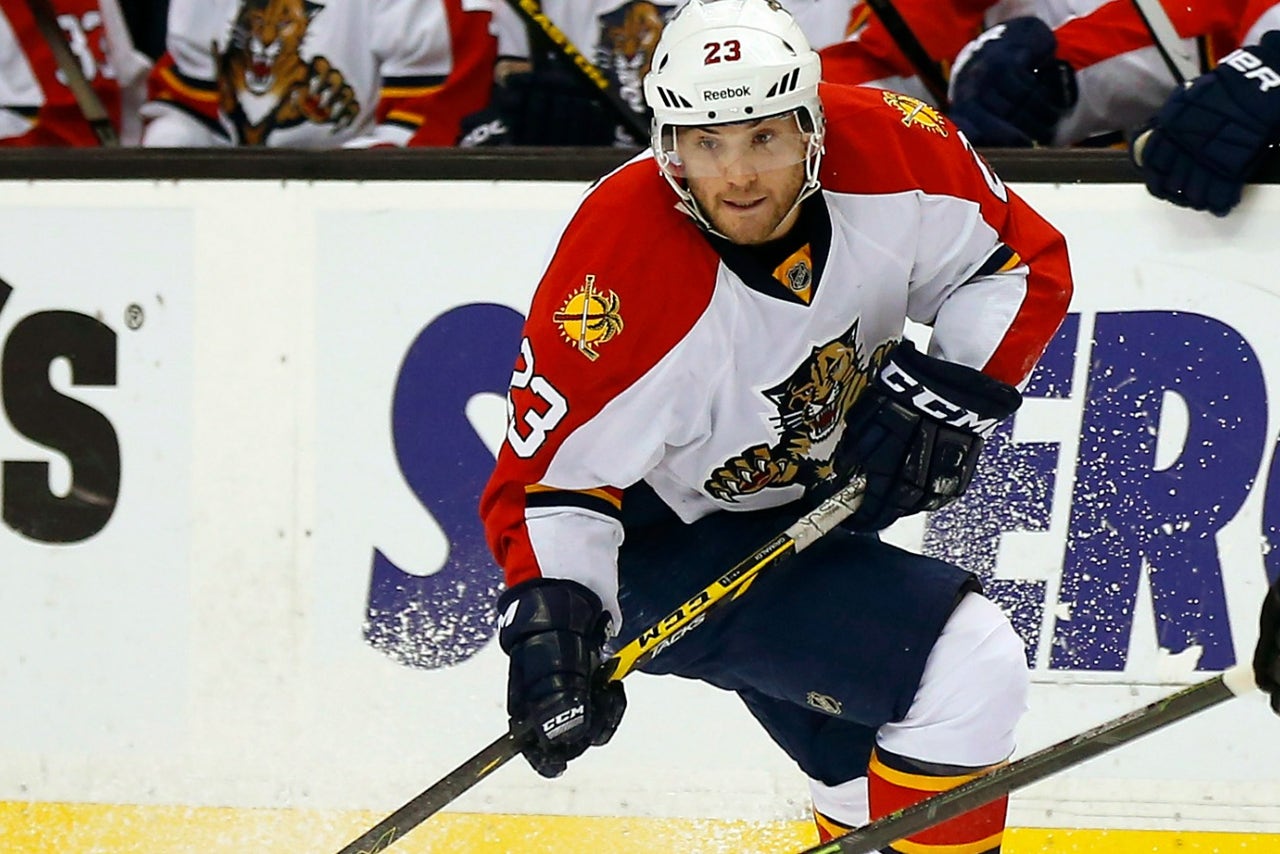 It was a moment that Rocco Grimaldi's mother had envisioned for some time.
The Florida Panthers prospect stood victorious, his arms raised in celebration and grinning ear to ear after achieving a lifelong goal in front of an applauding crowd packed tightly into a capacious arena.
And although instances such as this had become somewhat of a common occurrence for the 22-year-old forward in each of the various stops throughout his journey to the National Hockey League, there was something very different about this day.
There was no ice or opponent. There were no pads or skates.
In place of a hockey stick, a diploma was gripped firmly in his left hand as he made his way across the stage at the Alerus Center on May 16 having graduated with a bachelor's degree in communications from the University of North Dakota.
In the crowd, Rocco's mother, Susie, looked on in awe.
"It's pretty amazing when you see your kids accomplish any of the milestones of their lives," Susie Grimaldi said in a phone interview. "From the time they're little kids on up to young adults you just kind of think, 'That's my kid, oh my gosh.' I've done it all the way from kindergarten up until now ... All of the work (my kids) have gone through to get where they are at, it never ceases to amaze me."
While furthering education is seen as a natural progression or even a right of passage for many young Americans, top college athletes often view the process as nothing more than a stepping-stone on their way to the professional ranks. Some talk of returning to school upon their departure, but many never do.
For Rocco Grimaldi, however, a return to academia was never in doubt.
His grandparents never had the luxury of a college education and, although he opted to turn pro following his junior season, the former second-round draft pick had no intention of wasting his opportunity. He had invested far too much time into his studies and feared that a lengthy hiatus would do nothing more than erode much of what he had already learned.
"I didn't want to do all those credits for three years and then possibly not do a credit for so many years and then try to go back 10 to 20 years later to try and finish up," Rocco Grimaldi said in a phone interview. "That's just way too hard I think. You're going to forget a lot of things and it's way too hard, especially when I'm already in school mode right now. Extremely happy that I did it and I'm done for good now."
"It was something left unfinished and he's not usually that kind of kid," added Susie Grimaldi. "He wants to finish everything."
With his first professional season only a few months away, Grimaldi began to make his preparations. The Rossmoor, California, native was 37 points shy of earning his degree, but crafted a plan that would allow him to graduate on time the following summer.
After knocking out 13 credits over the summer, including an admittedly difficult biology course, he frontloaded his remaining coursework -- taking 18 credits in the fall and only six in the spring to avoid any conflicts that might come with potential late-season playoff push.
"That was a lot," Rocco Grimaldi said of his heavy workload. "Balancing your first year pro and then adding all those credits. That's a lot of credits even if you're just going to school. It was tough at times, but I made it work. I had to find time to do it after practice and find time to do it on the road. I'm pretty good with time management skills.
On the ice, his skills extended far beyond time management. Despite his diminutive size -- he stands just 5-foot-6 -- Grimaldi recorded 14 goals and 42 points in 64 games with Florida's minor-league affiliate, the San Antonio Rampage.
In the locker room, his teammates were supportive of his off-ice educational endeavor. Those who had earned degrees commended his desire to stay in school while those who hadn't were impressed by his dedication.
As he prepares for the upcoming season, however, Grimaldi is relieved knowing that the only book he'll be required to read this time around is his playbook.
"I got through it and I'm happy that I did it," he said.  "There's no way I ever want to do it again, but I'm glad that I did it and I'm definitely never going to regret it."
You can follow Jameson Olive on Twitter @JamesonCoop or email him at JamesonOlive@gmail.com.
---
---