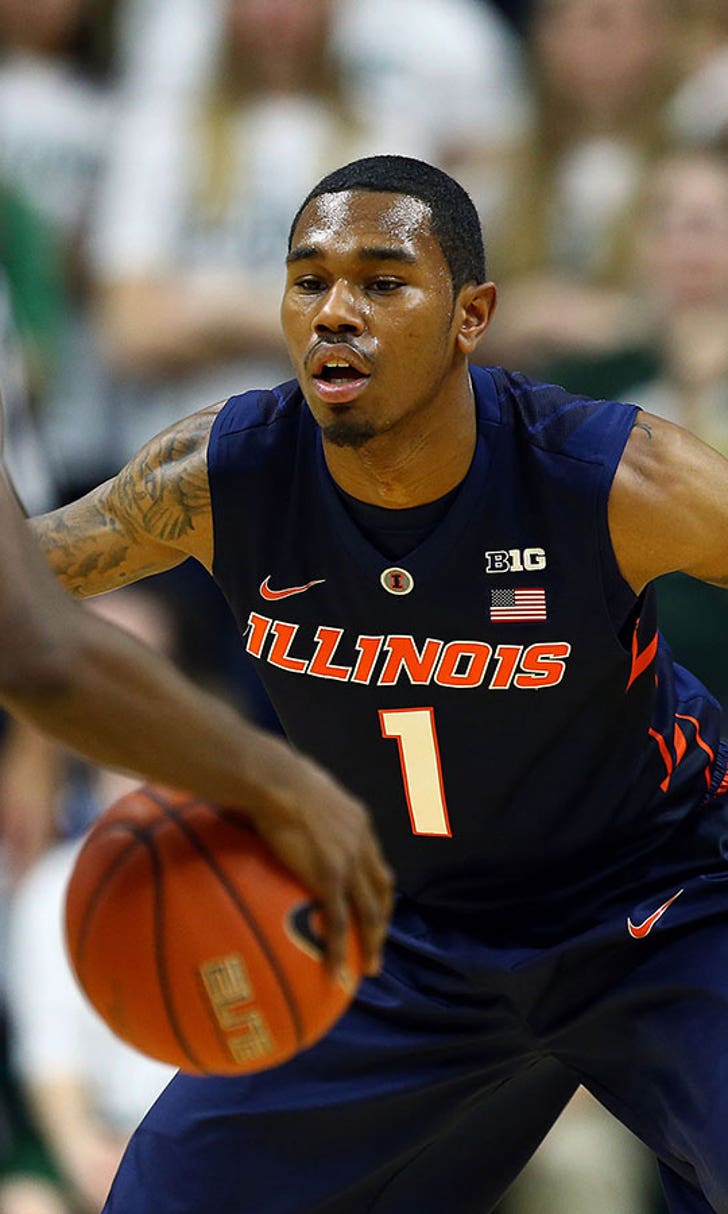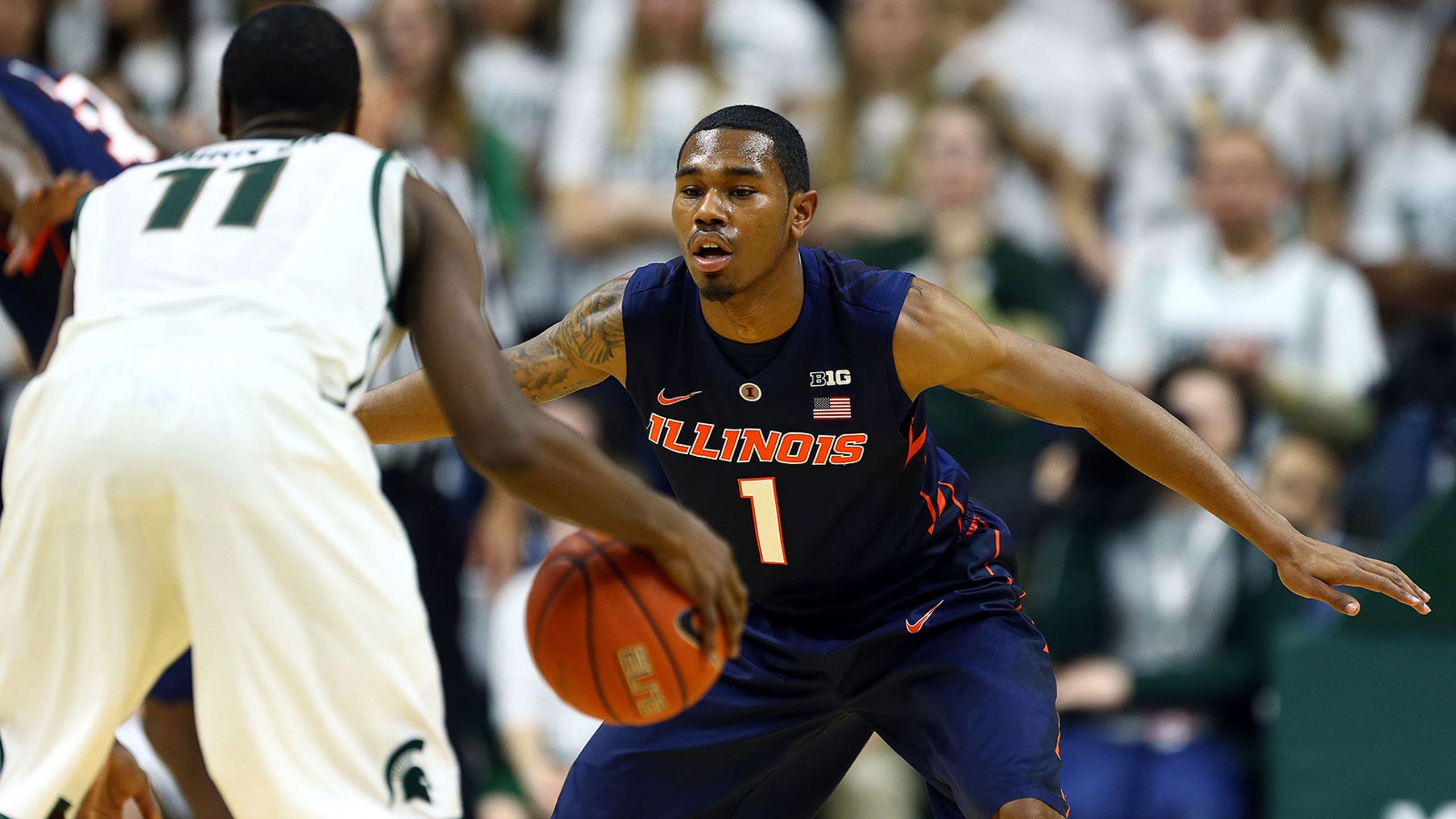 Free throws plague MSU in loss to Illinois
BY foxsports • February 7, 2015
EAST LANSING -- Fifteen minutes after Michigan State's disappointing loss to Illinois, forward Bryn Forbes trotted into the team's locker room and took a seat to catch his breath.
"I shouldn't have missed that one, the last one," Forbes said.
He had just finished shooting 60-70 post-game free throws, but still couldn't shake the feeling of missing "that one." The one that would have tied the game with 33 seconds remaining in regulation.
"There's a lot more season to play but I just feel disgusted," Forbes said. "You hate seeing that. You feel sick to your stomach losing a game like that."
Forbes wasn't the only one guilty of struggling from the free throw line in MSU's 59-54 loss to Illinois. The Spartans went 7-18 from the charity stripe, including two misses that would have given them the lead with less than one minute remaining in the game.
The Spartans trailed 55-52 with 33 seconds left when senior guard Travis Trice was fouled driving down the lane. He sank the first free throw, but was boxed out aggressively after the shot by Illinois' Jaylon Tate.
Tate received a deadball technical foul for the excessive contact, which gave MSU an opportunity to make three more free throws to capture the lead, and also capitalize on the ensuing possession.
The Spartans could have scored seven points, but walked away with just two.
Trice missed the second free throw, and Forbes split the pair of technical foul shots.
"We step up there and miss two out of three free throws, it's just inexcusable," said coach Tom Izzo. "You just can't go to the line guys and miss free throws, it's just demoralizing."
Junior Denzel Valentine is the team's best free throw shooter, but deferred the technical foul shots to Forbes.
"I told him (Izzo) to send Bryn, he had shot 2-2 and had made some big shots in high school so I was like send him to the line he's going to make them," Valentine said.
On MSU's next possession, Valentine missed an errant shot in the lane, essentially ending the game.
The players were at a loss for words in the locker room as anger, frustration and disappointment hung in the air.
"There's not a real happiness around here, even when we win because we still know we're playing bad," said forward Matt Costello.
When was the last time he felt that happiness?
"That's a good question," he responded.
That's not a good sign for a 15-8 team (6-4 in the Big Ten) that has clearly been struggling all season. Even Izzo hasn't seen anything like Saturday's performance -- or lack thereof -- in 20 years at the helm of the program.
"I've never seen a game where we didn't perform offensively where we didn't perform like that," Izzo said. "There's nothing good I can take out of that, there's nothing I can compare it to. To me it's utterly unacceptable and I'll take full and complete responsibility for it."
MSU's three best players -- Trice, Valentine and Branden Dawson -- combined for just eight points in the first half, and Trice and Valentine were 3-12 from the field. Their production picked up in the second, as Dawson finished with 12 and Valentine with 16, but their efforts weren't enough to top the Fighting Illini.
The Spartans aren't going to win very many games when their starters struggle. They witnessed that again on Saturday.
"We're losing these games, we're not getting beat," Valentine said.
With just eight conference games left on the schedule before the Big Ten Tournament, the Spartans haven't hit the panic button yet, but need to stop beating themselves if they want to reach the NCAA Tournament for the 18th straight year.
---