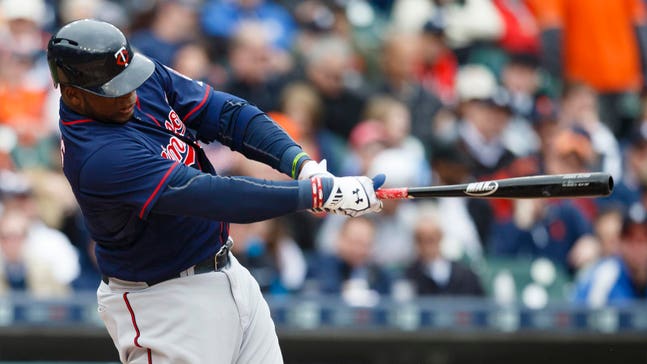 Free Agent Frenzy: Look for Twins' Vargas to improve
Published
May. 8, 2015 2:26 p.m. ET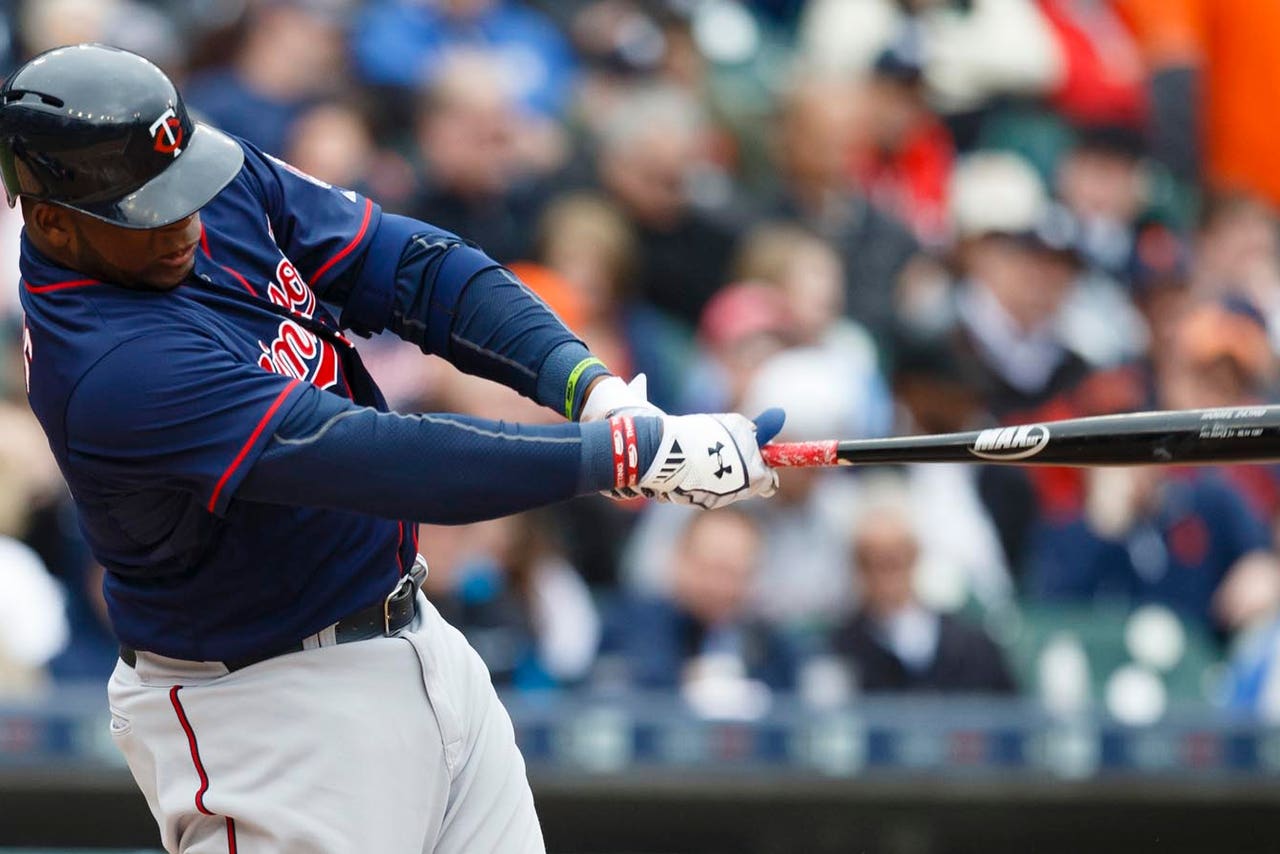 OMG WHAT IS WRONG WITH ANDREW MCCUTCHEN???!!! Maybe he's hurt, and he's certainly not hitting the ball hard. Maybe you can trade him - depending on the return, of course - but you're not going to cut him, right? If you have specific "McCutchen for _____________?" questions, send a tweet to @jhalpin37.
With that out of the way, here's this season's fourth edition of Free Agent Frenzy. Please note that, as in past seasons, no player will be mentioned in this space more than once in a four-week span, because we don't want to beat you over the head all year long about the same players. Also, we'll limit our discussions to player owned in fewer than 50 percent of FOXSports.com leagues. Let's get going!
Catcher: Blake Swihart, Red Sox (owned in 6.6 percent of FOXSports.com leagues)
Swihart doesn't have big power, but in his prime he projects for 12-15 homers with a decent batting average, and he can run a little. His prime isn't here yet, but a regular job is, since the Sox don't have any reasonable alternatives. If you're in a 12-team mixed league with two active catchers, Swihart is probably good enough to be one of them based on playing time alone.
Digging deeper: Jarrod Saltalamacchia (1.4 percent owned) signed with the Diamondbacks and has been assigned to Triple A, but if he shows a pulse at the plate he'll get called up soon to share time with Tuffy Gosewisch. Salty hit 11 homers last season, and was generally horrible at the plate otherwise, but he might be the sixth best hitter on the D-backs right now. If someone in your NL-only league dropped him when the Marlins did, you might get some value by picking him up.
First base: Kennys Vargas, Twins (owned in 1.7 percent of FOXSports.com leagues)
Vargas is batting just .229 with three home runs. However, his K rate is about the same as last season's, his walk rate is better, and his line-drive percentage (28.8) is stellar. More power is coming, and the BA should get improve. He's going to turn things around if he can hit the ball up in the air a bit more - maybe to the level of .260 with 20 homers 
Digging deeper: Miami's Justin Bour (0.2 percent owned) played in place of Mike Morse on Monday, Tuesday and Wednesday so that Morse could get a "mental break." Bour was 3-for-10 with a homer over that span, and has a power-filled minor-league resume. Since Morse is Just a Guy who has trouble staying healthy, one could reasonably foresee more playing time for Bour as the season progresses. Think about it, NL-only owners.
Second base: Odubel Herrera, Phillies (owned in 15.1 percent of FOXSports.com leagues)
Herrera is batting an empty .286, but he has five steals and spends plenty of time in the leadoff spot. He's an outfielder now, but 2B eligibility makes him a mixed-league consideration for speed-needy owners.
Digging deeper: The Mets aren't quite sure when David Wright will come off the DL - his rehab was shut down Friday due to lower back pain. In the meantime, Daniel Murphy has been playing third base, with Dilson Herrera (0.1 percent owned) getting regular time at the keystone over the past week. Herrera is only 21, but his minor-league track record features decent power, speed and high batting averages. Also, Murphy isn't hitting, and the Mets really don't like his defense at second base. Herrera can provide you with a short-term NL-only boost, with the chance for more if things break right.
Third base: Kelly Johnson, Braves (owned in 10.1 percent of FOXSports.com leagues)
I don't like Johnson much more than you do, but he has 1B/3B/OF eligibility, and he already has six homers while sometimes batting cleanup (!!!) for the awful Braves. If you need a versatile bat, grab Johnson and see how long he can ride this wave.
Digging deeper: Cory Spangenberg (0.1 percent owned) has been getting plenty of playing time at 2B/3B for the Padres. Great? No, but not a bad BA guy, and he did steal 20 bases between the minors and majors last season.
Shortstop: J.J. Hardy, Orioles (owned in 30.9 percent of FOXSports.com leagues)
Hardy made his 2015 debut on Thursday after missing the first month of the season with a shoulder injury. Hardy has more power than your average shortstop, and even though he hit just nine home runs in 2014, they all came after June 1, so maybe we can chalk it up to a bad start. There aren't a dozen fantasy shorstops better than Hardy.
Digging deeper: Marwin Gonzalez (0.7 percent owned) isn't great, and he'll share some time with Jonathan Villar. But, until blue-chip prospect Carlos Correa gets called up, Gonzalez will play more often than not at shortstop in Houston. That'll help your AL-only squad a bit in runs and RBI.
Outfield: Kevin Pillar, Blue Jays (owned in 18.9 percent of FOXSports.com leagues)
With Dalton Pompey off to the minors, Pillar is getting everyday at bats. Last season, Pillar hit 12 home runs and stole 28 bases between the minors and majors. At 26, he's not exactly an up-and-comer, but as an OF5 who brings speed with a little pop, he's OK.
Digging deeper: Billy Burns (0.8 percent owned) is so fast that he stole two bases while you read this sentence. When Coco Crisp came off the DL this week, the A's decided to keep Burns while sending Craig Gentry to the minors. In Crisp's first game back, Burns batted second, so it's not like they're going to bury him at the bottom of the order. You might have one more chance to get him in an AL-only league, and you can address your speed needs with him in a deep mixed league as well.
Starting pitcher: Mike Fiers, Brewers (owned in 21.6 percent of FOXSports.com leagues)
Fiers got lit up by the Dodgers on Thursday, allowing five hits, five walks and five runs while striking out eight. His ERA is 5.46 and his WHIP is 1.72 ... but his strikeout rate (12.74 per nine innings) is the best in the majors. THE BEST, Jerry. Do you need Ks, and think that with that kind of stuff, Fiers' other numbers are bound to improve? If so, grab him.
(Yes, I'm aware that FanGraphs charts Fiers' hard-hit ball rate at an astronomical 50 percent. It's not like everything is perfect.)
Digging deeper: Cincinnati's Michael Lorenzen (0.3 percent owned) owns an average K rate and a subpar walk rate. His ERA is a decent-enough 3.27, but due to some possible luck evidenced by other numbers, his FIP (Fielding Independent Pitching) is 7.61. The truth is probably closer to the actual ERA – Lorenzen is OK, and worth a look if you need a starter in NL-only leagues.
Relief pitcher: Brett Cecil, Blue Jays (owned in 15.9 percent of FOXSports.com leagues)
Cecil's ownership percentage is so low because the Jays haven't offered him many save opportunities. But, he's the team's closer, mainly because his internal competition (namely Miguel Castro) imploded.
Digging deeper: This week's interesting non-closing reliever is Houston's Will Harris, Astros (2.2 percent owned), who has whiffed 55 batters against 13 walks in 44 innings over 2014-15. Harris doesn't throw gas like some other high-profile setup men - think Wade Davis - but he misses plenty of bats and induces lots of ground balls. Why pick up a crummy starter in an AL-only league in an effort to chase wins when you can get an ERA/WHIP stabilizier like Harris?
---