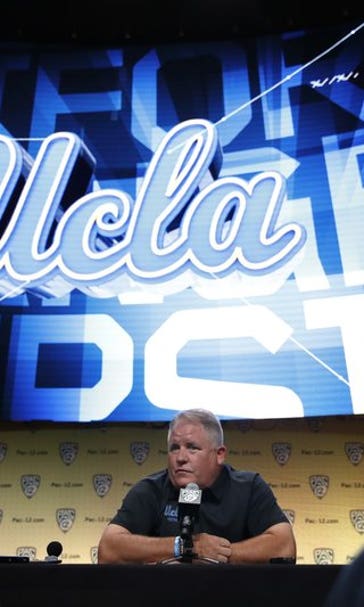 Four key takeaways from PAC-12 Media Day
July 25, 2018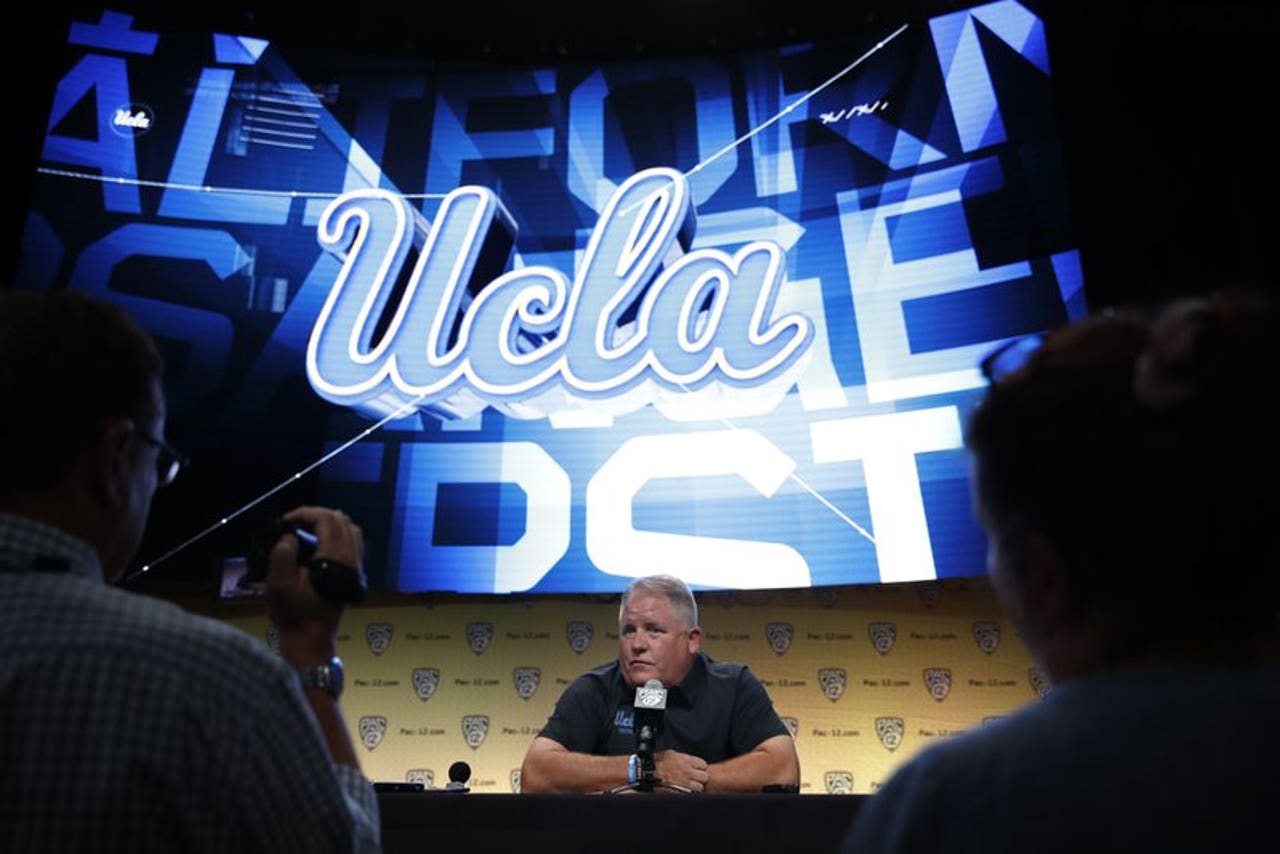 Alas! A day of college football (sorta) is in the books. With everything from protein smoothie concoctions to passionate life advice being spilled across the podiums from some of the game's best, it's time to take a look back at the biggest takeaways of PAC-12 Media Day.


---


      1. USC, looking to repeat as the conference champ, is "woke"

Without a named starting quarterback and many star positions yet to be filled, the defending PAC-12 champions USC were voted by the media to win the South Division-- ultimately falling in the title game to the University of Washington. While media votes inevitably mean nothing, it demonstrates the power this team has despite uncertainty. USC is coming off a 2017 campaign concluded by a brutal loss in the Cotton Bowl to Ohio State and instead of using the game as a wake up call, senior linebacker Cam Smith described the team's attitude after it as "woke." In other words, the Trojans will be playing jacked up from first kick and are looking to defend their first conference title in nearly a decade.

https://twitter.com/Pac12Network/status/1022255176449581056

       2. New faces in new places

Coming into the season, five PAC-12 teams will have a new commander-in-chief roaming the sidelines and each of them brings a different flavor. In the Pacific Northwest, the Civil War is remodeled with Mario Cristobal at the helm of Oregon and Jonathan Smith taking control of Oregon State. The Duel in the Desert also got a facelift with Kevin Sumlin journeying west to coach Arizona and Herm Edwards dropping the broadcast headset for a coach's one at Arizona State. Finally, Chip Kelly traded in his customary Nike swag for Under Armour apparel at UCLA. While each coach has their own philosophy and said much of the right things in their first (with the exception of Kelly) major PAC-12 showing, Edwards made the most resonating remark: "I live by this motto: to have a successful life, the first thing you have to realize is what is your purpose in life. Then from there, be committed to reaching your full potential at that purpose. Then once you find it, help others succeed." Ready to run through a wall?

https://twitter.com/Pac12Network/status/1022243039551451137

      3. Don't be dissuaded by initial struggles

All athletes face their peaks and valleys throughout their careers, but it's how they respond in the face of adversity that demonstrates what they are truly made of. Several of the 24 student-athletes hand-picked to represent their teams Wednesday began their collegiate campaigns standing on the bench. Like many D-I athletes, these were freshmen who felt like the big men on campus throughout high school, many posting video game-like numbers with soaring confidence, only to be told there was someone on their own team that could contribute more. While this could have caused frustration, the common theme was persistence.

"It was always a learning experience of how can I get better each week," said Arizona linebacker Colin Schooler. "It wasn't I didn't get in, I'm mad. It was, I didn't get in, but when I did, how did I do? What can I do to be better?"

"[My coaches] worked me, they got me better, they got me where they wanted me to be and where I wanted to be," said Stanford corner Alijah Holder. "They prepared me for the career I wanted to have. If I was going to give any advice to any guys coming up that may have the mindset that may be a little bit off or too confident, I would just say you have to sit back. You have to lay back and appreciate the time you have with the team. You can't think about yourself. You're going to have to think about your teammates and if your teammates need you to stay and get better, like in my case, you got to appreciate that. You have to respect that."

"When I came as a freshman, the biggest struggle for me and probably most of the freshmen, was time management," said USC linebacker Porter Gustin. "Just being able to prioritize everything in your life. Being able to fit in your academics and extra workouts and film study and get to sleep on time and everything else. Also, when too much is too much and when overdoing it is overdoing it and how to organize it and sort that out. That's what I've been helping with during the offseason because that's so important with development and makes you prepared for the season and for camp."

https://twitter.com/RunRalphieRun/status/1022215364753612800

4. Hilinski's Hope is alive and well

When Washington State University and former Upland High School quarterback Tyler Hilinski committed suicide in January, he took a part of his family and teammates with him. While it was a tragedy, the event opened a much needed discussion regarding the stigmas of mental health problems and how football can lead to potential cognitive issues. While not physically in attendance Wednesday, Hilinski's impact continued to be seen through the lives of those he touched. Several players sported wristbands reading "Hilinski's Hope" in support of the Hilinski family's foundation and spoke about what No. 3 meant to them.

"It was hard for me. I found out the day before my birthday so you can imagine how that is," said former Upland teammate and current UCLA linebacker Josh Woods. "After high school we weren't the closest. Everybody when their own ways and we all had our own things going on. It's unfortunate. I wish I could have been in contact more. We just had birthdays where we said happy birthday to each other. After the games when we played each other, a little hug and a little talk, but we never connected on a regular basis. It affected me a lot."

https://twitter.com/Pac12Network/status/1022219024942260224

"I see him everyday through these wristbands," WSU wide receiver Kyle Sweet said. "I think of him everyday. I model myself and carry myself the way that he did and I do that by looking at these."


---


Hurrah! One day of college football down means one more day until college football is here again. Speaking of which, the PAC-12 schedule kicks off when Utah plays Weber State August 30 at 5:00p.
---
---