Former UCLA standout Anthony Barr shines in Vikings' debut
Published
Aug. 9, 2014 12:26 a.m. ET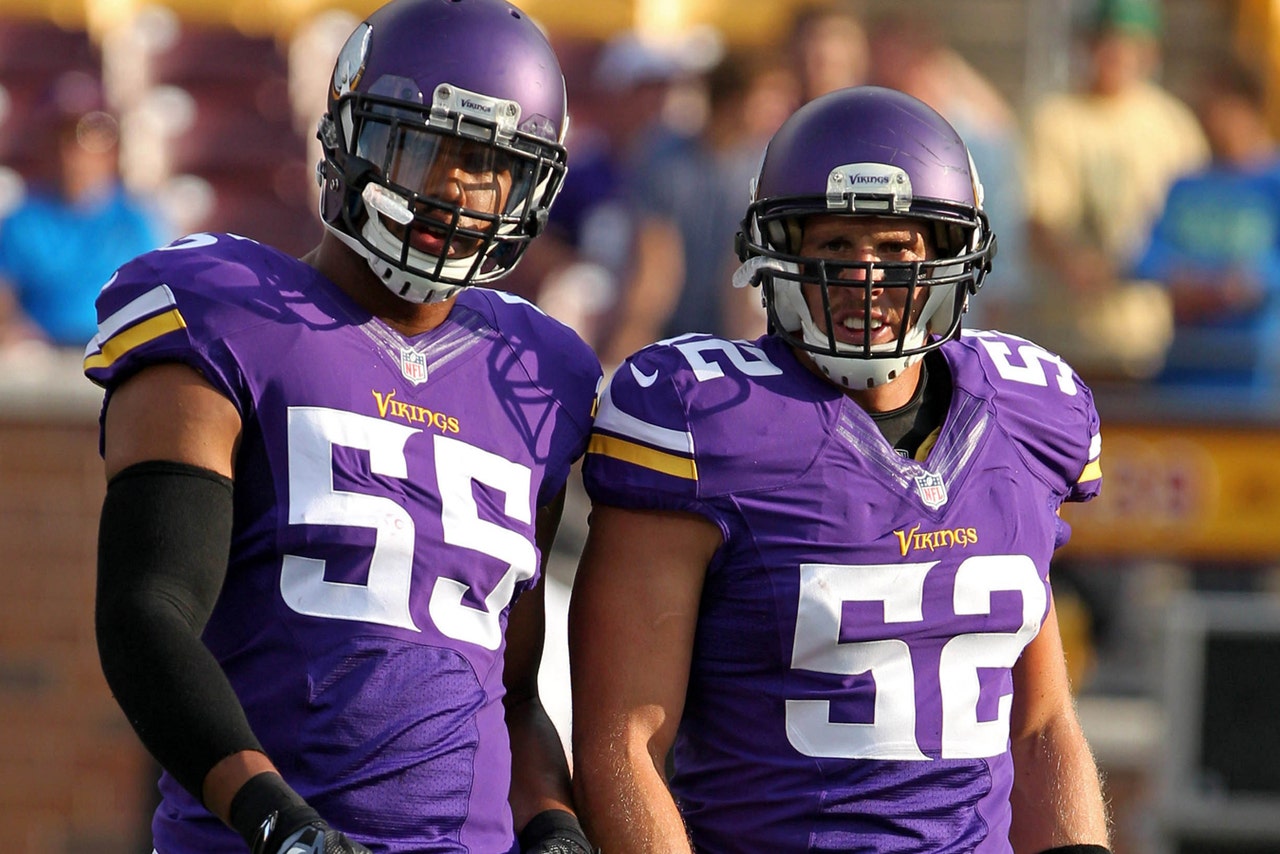 While the NFL season hasn't officially gotten underway just yet, rookie linebacker Anthony Barr is wasting little time making an impact on the Minnesota Vikings. 
First-year head coach Mike Zimmer moved the former UCLA Bruin into the Vikings' first-team defense earlier in the week; a move the defensive-minded head coach seems to have no regrets about.
Zimmer has since said that Barr has a "strong" chance of being in the Vikings' starting lineup Week 1 of the regular season. 
Though, the 9th overall pick of the 2014 NFL Draft isn't leaving anything to chance. Barr started at the strong-side linebacker spot and got off to a hot start in the Vikings' 10-6 win over the Oakland Raiders on Friday night.
Barr got credit for a half-sack at the end of the first quarter, as he rushed the right edge to beat Oakland fullback Jamize Olawale to quarterback Matt Schaub.
The rookie also got credit for one tackle and a quarterback hurry.
While this only is the preseason, Barr has shown a keen ability to adapt his game to the NFL. Playing at UCLA, Barr was the most important player in the Bruins' 3-4 defensive scheme. And now Barr is close to working toward being an important player in the Vikings' 4-3 defense. Changing schemes isn't always easy for some rookies, but Barr has spent time in camp working on rushing from various spots on the field along with dropping back in coverage. 
Barr now has three more games to show the Vikings' coaching staff exactly where he fits on the field. If his progression continues at this rate, there's no doubt he'll be in the starting lineup when the Vikings face the St. Louis Rams to kick off the regular season on September 7.
---