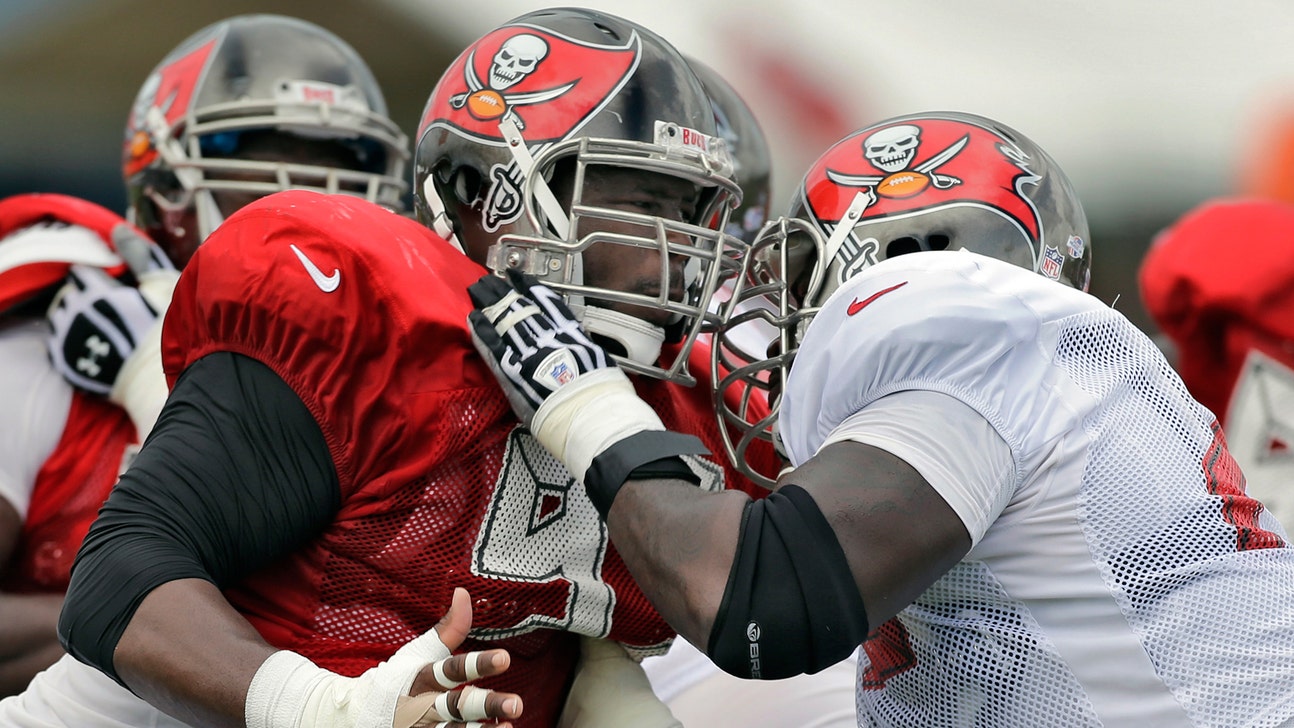 Former Tony Dungy players reflect on what it will take for Bucs to rise under Lovie Smith
Published
Aug. 12, 2014 10:28 p.m. ET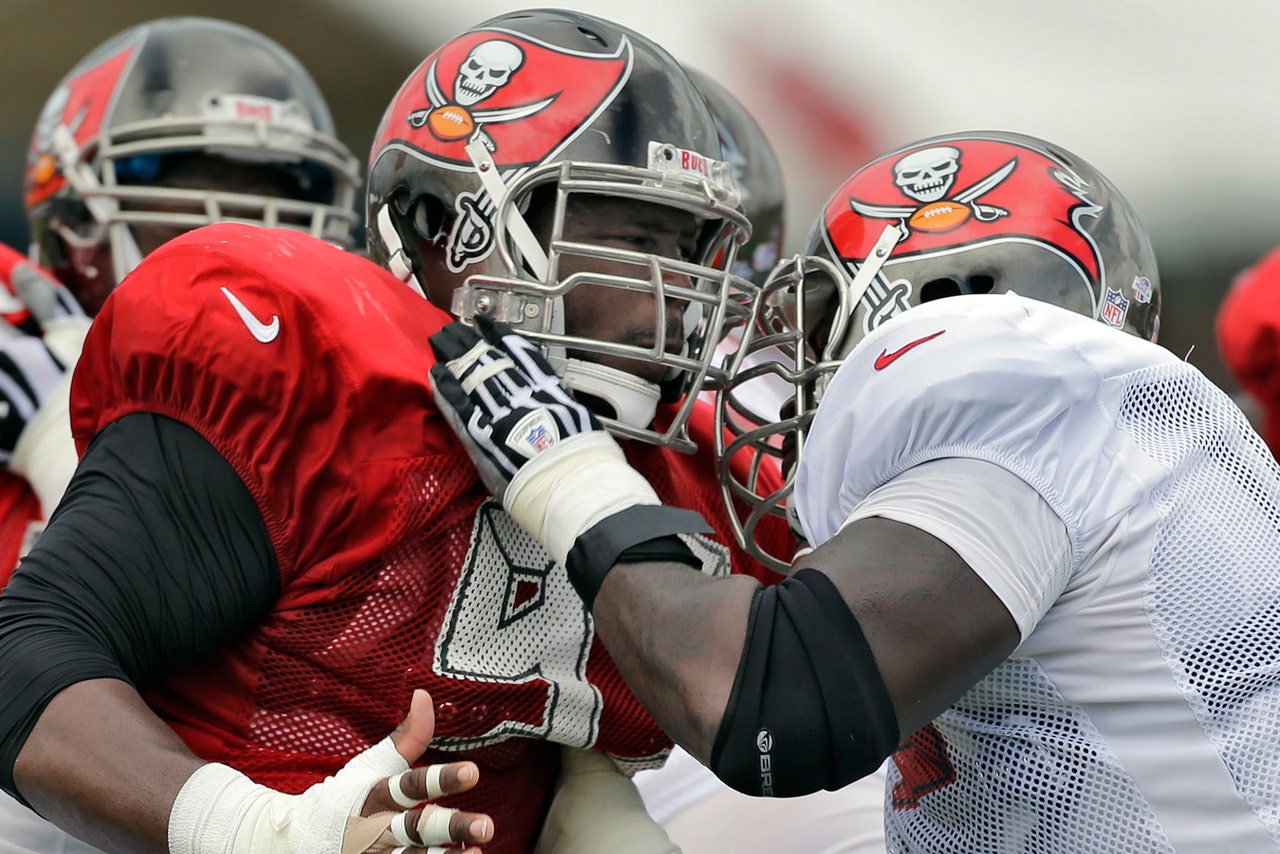 TAMPA, Fla. -- The Tampa Bay Buccaneers have tied their future to the idea that Lovie Smith can rekindle the renaissance lived during the Tony Dungy era.
The feeling has been implied since January, when the Glazers tapped Smith as their man to shake the struggle of recent years, a period featuring Raheem Morris and Greg Schiano that will be recalled as the Bucs' modern Dark Ages if brighter days are ahead.
There are differences between this year and the mess Dungy inherited before the 1996 season, of course, but the parallels are understood. Like Dungy, Smith leads a franchise that has fallen on hard times and is without a playoff berth since the 2007 season. Like Dungy, Smith must instill his philosophy and earn a complete buy-in from his locker room to succeed. Like Dungy, Smith must change the perception of Bucs football throughout the country and create a brand of sustained winning, no small task with fierce competition within the NFC South.
Tuesday was the first "Legends Day" at One Buc Place, with about 50 former players present to observe training camp. Among them were some who lived the Dungy days, and given it's the time of year for such things, predictions weren't shy.
"You can see a lot of the teams have turned it around pretty quick," said former Bucs kicker Martin Gramatica, who played for Tampa Bay from 1999 to 2004. "You can do that. So it's just very doable, especially now with free agency. You can go out and get some good players. I think we have a bunch of good players here."
This is where Smith holds an advantage over what Dungy faced in transforming Tampa Bay nearly two decades ago. It's easy to watch linebacker Lavonte David, defensive tackle Gerald McCoy, wide receiver Vincent Jackson and others and consider the Bucs not far off from where they want to go. After last season's nightmare, it's easy to forget that the fall began with optimism that the Bucs were ready to compete for the NFC South title with a re-tooled secondary that featured cornerback Darrelle Revis.
This was a team trending up, not down.
Dungy had no such luxury when inheriting a franchise that had produced losing seasons each year from 1982 to 1995, a doozy of a stretch that included the bad (4-11 in 1987), the worse (3-13 in 1991) and the ugly (2-14 three times, in 1983, 1985 and 1986).
Unlike what Dungy experienced early, the current pieces are in place for a quick recovery under Smith. The Bucs need patience and discipline to make it happen.
"I just think we're trying to make things better, because you have to have high goals and high standards," said former Bucs wide receiver Horace Copeland, who played for Tampa Bay from 1993 to 1998. "So in order to have that, you've got to continue to build and just take one step at a time to get toward that."
Those steps require constant movement forward, not slides back.
"From what I've seen, we've just got to be more consistent," Copeland continued. "I think we weren't consistent enough last year. And I think if everybody can be on the same page and be consistent, you're going to see good results. ... Consistency plus consistency is success."
There's the rub. Consistency is earned through trust, something Dungy earned when he flipped a 6-10 Bucs debut to 10-6 in 1997 and led them to their first playoff appearance since the 1982 season.
Smith's past with the Chicago Bears suggests he'll achieve similar consistency, though there are no guarantees. The goal is earned with part strategy and part circumstance: The right leaders, the right personalities, the right results gained throughout time.
"Dungy was a great role model for us to have," Gramatica said. "We just looked up to him. I felt worse, when I missed a kick, for Dungy than I did for me. So that's what we've got these guys to feel for Lovie, I think. Also, the team unity that we had, we had a bunch of guys who worked hard. ... You've got to have those leaders -- we had (Derrick) Brooks, we had (John) Lynch, we had (Warren) Sapp. So you had those guys, Mike Alstott, those guys. So if we get a few leaders and some great players that (turnaround) could happen, especially with Lovie back."
Faces of the past see promise in the future.
"Hey, anything is possible," Copeland said. "Anything is possible. If they put in the work and just believe in themselves, anything can happen."
The potential for change is there, and on a day when the Bucs' past met the present, figures of a possible turnaround stood on a practice field a short distance away. There were McCoy, David, Jackson, quarterback Josh McCown and the rest grinding on another steamy afternoon. There was Smith, observing his construction project in the thick humidity, dreaming of a rise like Dungy did 18 years ago. There were the former Bucs players mingling to the side near the facility, youth flashing before their eyes with all the promise they showed in decades past.
"It's great when you combine the old with the new, because it gives a chance for us to mingle with those guys and pick those brains," Bucs tackle Demar Dotson said. "They've got a lot of football IQ, because they played many years. Like they'll tell you, man, the game hasn't changed much."
The goals haven't changed much either. The league is about winning fast and winning now, a mantra that binds Smith to Dungy, today and forever.
You can follow Andrew Astleford on Twitter @aastleford or email him at aastleford@gmail.com.
---