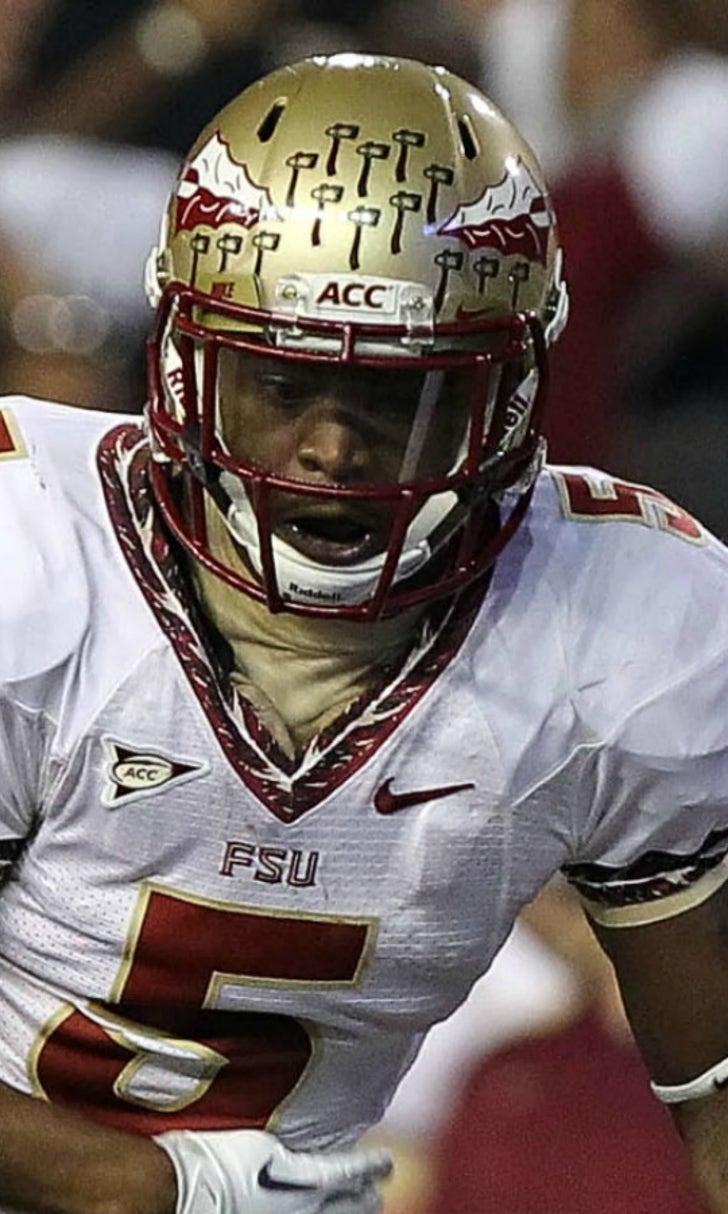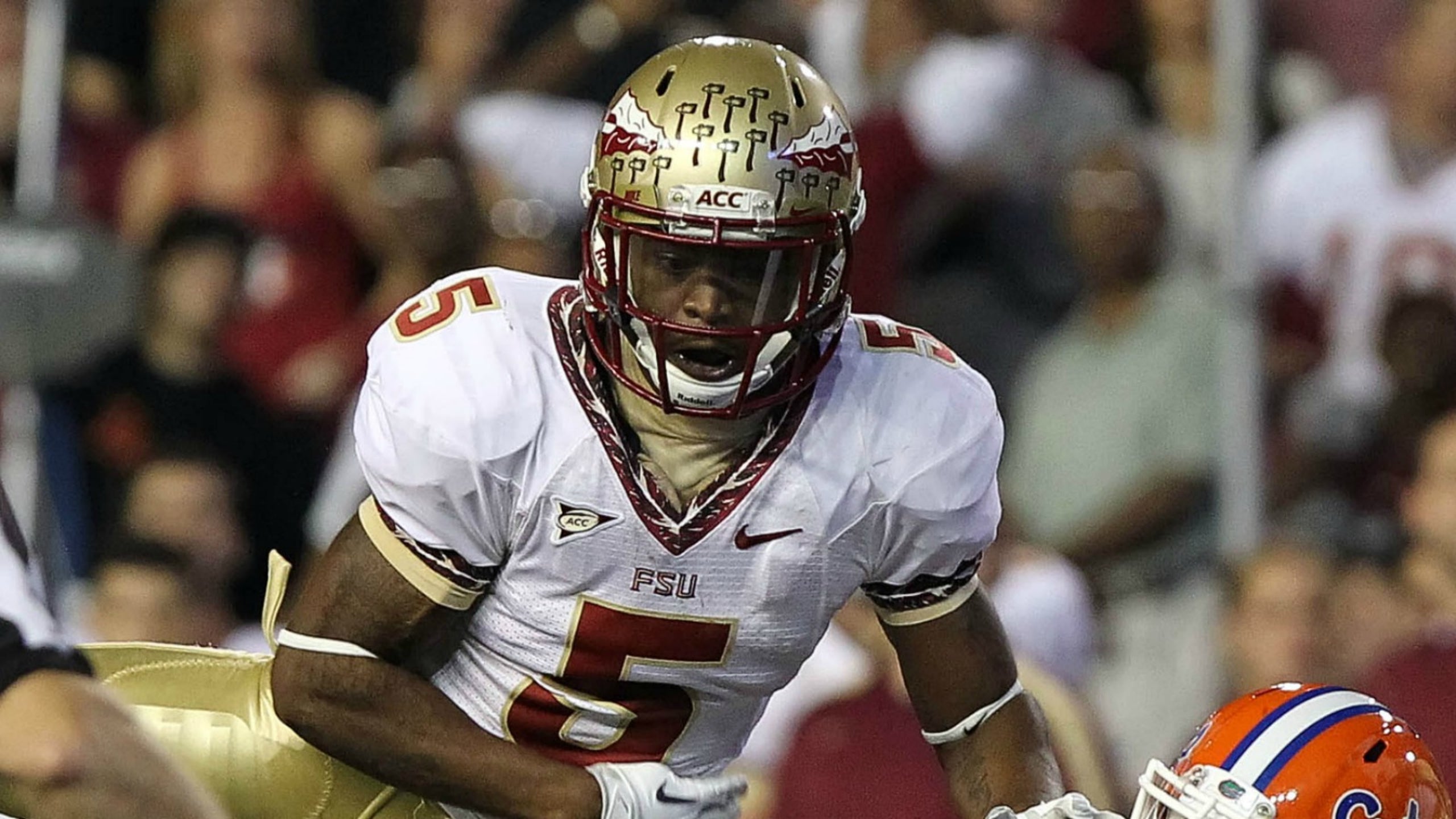 Former FSU defensive star Greg Reid to get his shot in the NFL
BY foxsports • March 23, 2014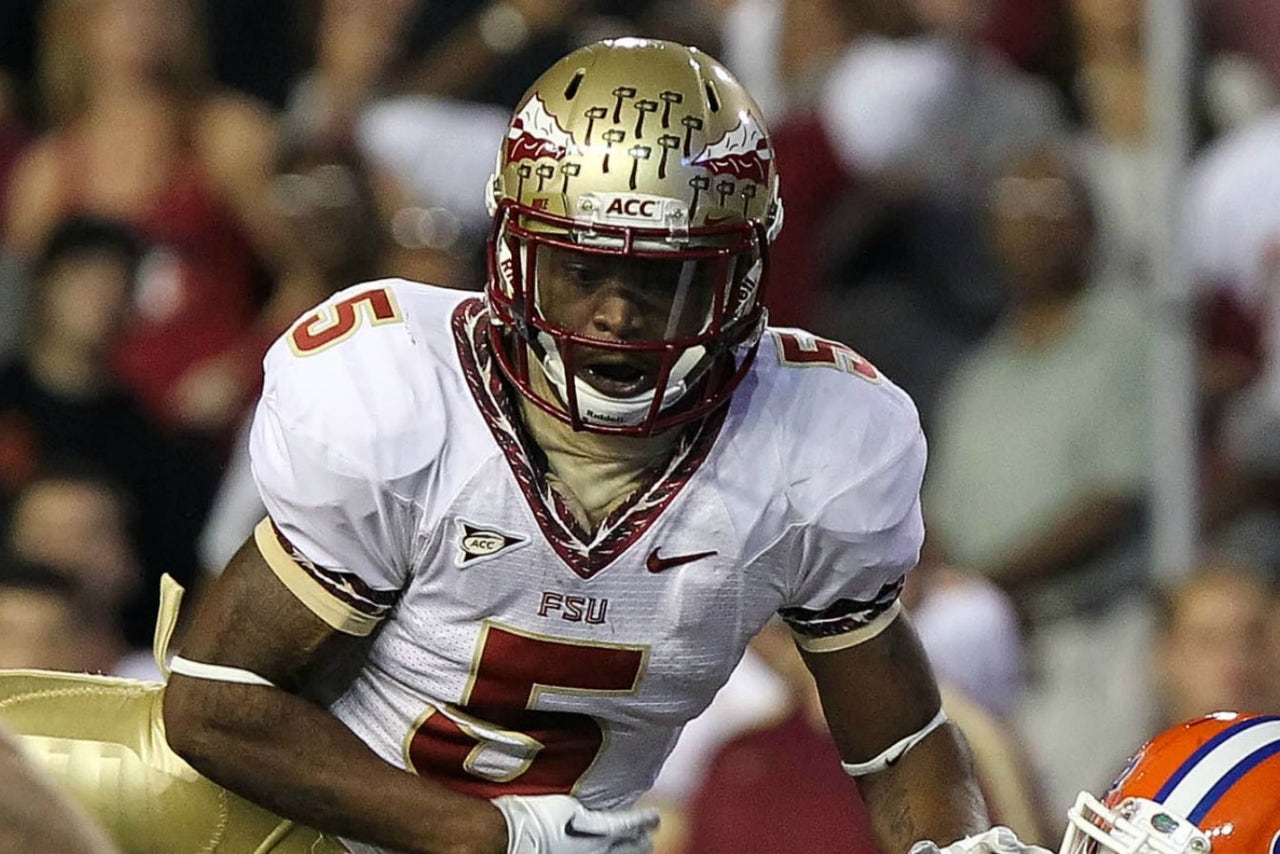 TALLAHASSEE, Fla. -- Greg Reid was hoping someone would notice him.
Once a cornerback and defensive star on the Florida State football team, it was hard not to notice him. But Reid is now two-and-a-half years removed from his last college football game. A dismissal from Florida State in August 2012 and two ACL surgeries later, Reid was back in Tallahassee last week working out for pro scouts.
Reid ran, cut and jumped. He looked much like the old Greg Reid.
"I'm blessed to be here," Reid said. "And I'm blessed to feel the way I feel."
The dozens of NFL coaches and front office personnel that were at the Seminoles' pro day were there to see potential first-rounders like receiver Kelvin Benjamin and defensive tackle Timmy Jernigan. And All-Americans like cornerback Lamarcus Joyner and center Bryan Stork.
Reid got that shot on Monday, when he signed a free-agent deal with the St. Louis Rams. Just 5-foot-8, Reid has a big game, a fast corner who could cover one-on-one and was a vicious hitter. A Scout.com four-star prospect from Valdosta, Ga., Reid signed with Florida State in February 2009 after also taking visits to Florida, Alabama and Georgia.
He had 23 tackles as a true freshman that fall but was electric on special teams. Reid led the Football Bowl Subdivision in punt returns with an 18.4-yard average. He had a 68-yard punt return for a touchdown in a win at Wake Forest and, the following week, had a 48-yard return in the final minutes to help the Seminoles rally to beat Maryland at home.
Reid started 23 games the next two years. He continued to make plays, recording 97 tackles. But he also made game-changing plays. Reid was a one-man wrecking crew in the 2010 Chick-fil-A Bowl, knocking the ball loose from South Carolina star Marcus Lattimore -- one of two fumbles he forced on a night in which he also had five tackles and broke up four passes in leading the Seminoles to victory.
His junior season saw Reid have a pair of interceptions at Florida and a punt return for a touchdown at Miami.
Reid was poised for a strong senior season in 2012 but off-field issues caught up to him. He had missed a September 2011 game against Charleston Southern as a result of a violation of team rules. And he was arrested in July 2012 for possession of marijuana and driving with a suspended license. A few weeks later, Reid was dismissed from the team.
There's plenty of regret for Reid. He knows what could have been. But he thinks he's learned from his mistakes.
"I believe I'm a better man than I was two or three years ago," Reid said.
He went back home and enrolled at Valdosta State for the 2012 season, but just days into preseason camp tore the ACL in his knee. He went through the rehabilitation but, during pre-draft workouts in March 2013, doctors informed Reid that his ACL was torn again. He was stunned by the news.
Disappointed, Reid went through another knee surgery and another rehab. But now, just in time for the 2014 draft, Reid is back. Last week, he took part in pro day along with his old teammates, including defensive backs like Joyner and Terrence Brooks.
"He was a person I looked up to when I first came in," Brooks said. "Kind of wanted to model my game like him and the things he did. He still has it, too. I hope somebody takes a chance on him because they are going to get a good guy."
Reid is definitely a longshot. At 5-8 and 178 pounds, he's far from the prototype size for an NFL corner. The best-case scenario for Reid is to land a spot on an NFL team that would use him as a nickel corner and returner.
"That's as instinctive and one of the best football players I've ever been around," Florida State coach Jimbo Fisher said. "I think if somebody gets him in camp, they're going to be very happy."
Just getting to camp is all Reid wanted. A chance to show what he can do.
You can follow Bob Ferrante on Twitter @bobferrante or email him at bobferrante17@gmail.com.
---