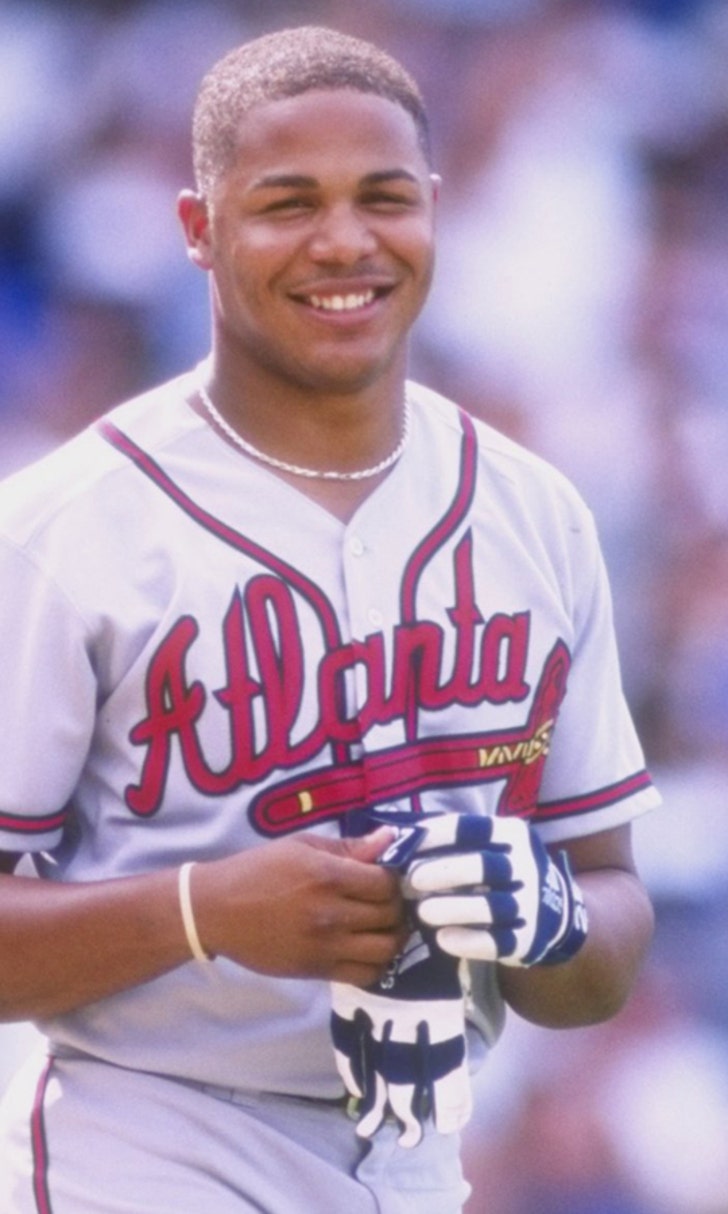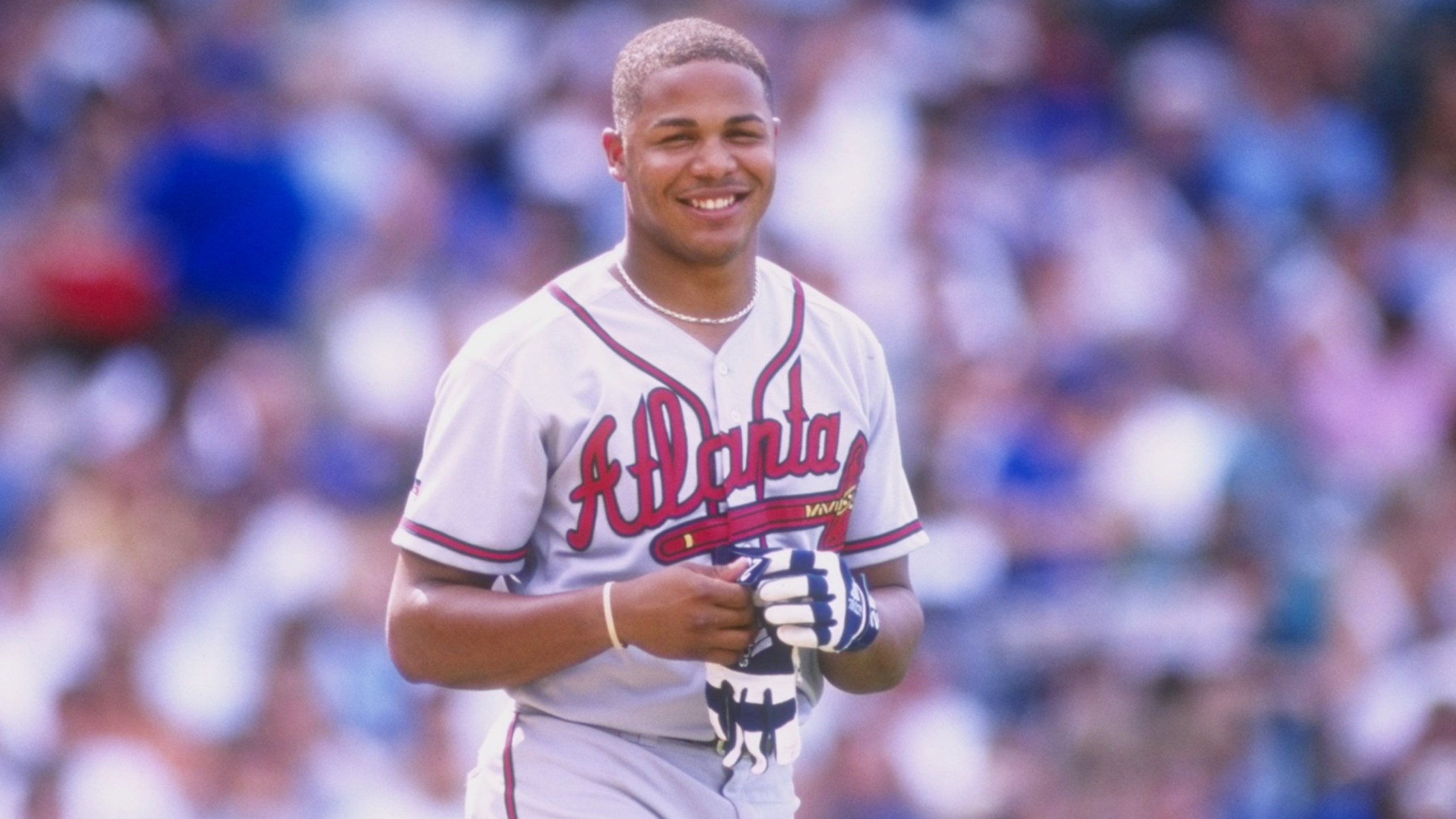 Former Braves star Andruw Jones planning to retire
BY foxsports • January 30, 2016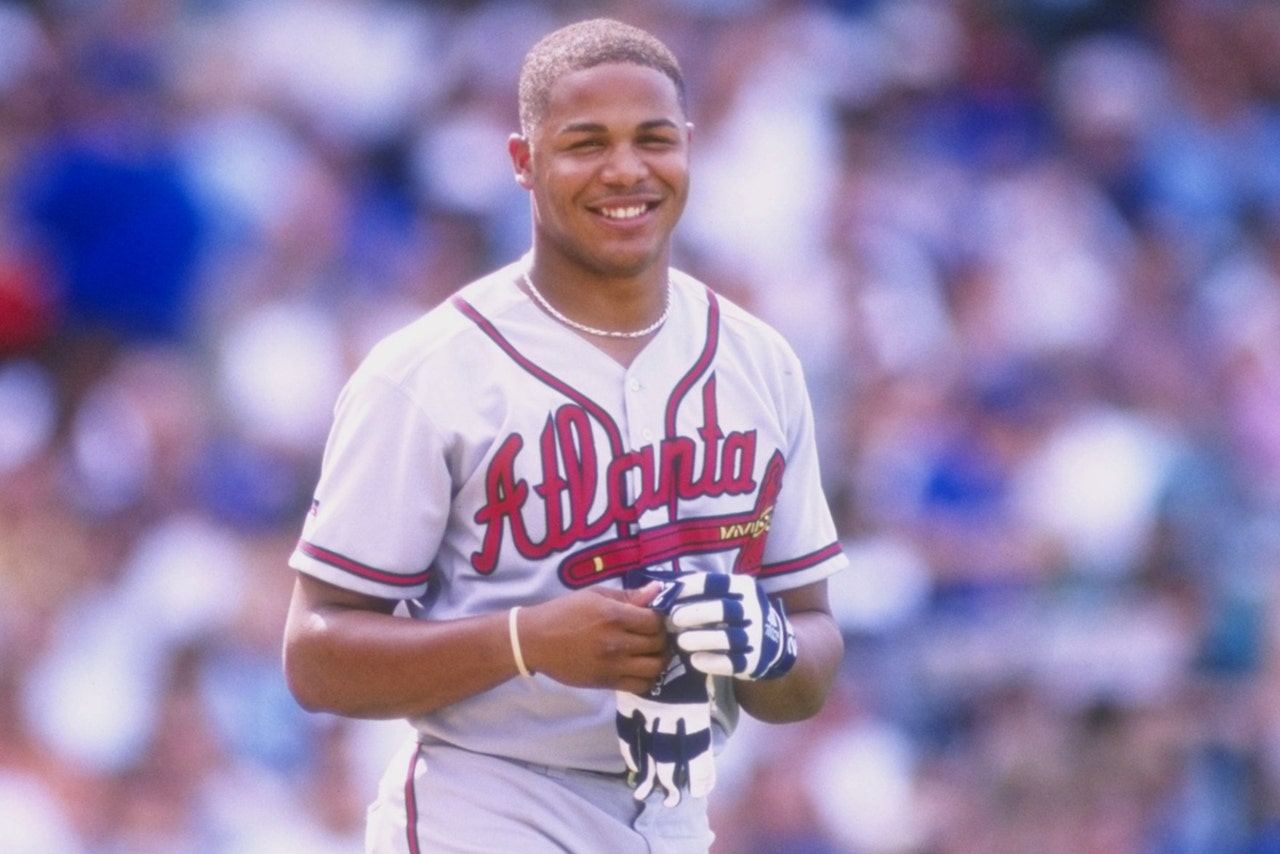 Andruw Jones, one of the greatest defensive players in baseball history, plans to retire after 20 seasons in the U.S. and Japan.
The five-time All-Star had been contemplating a return to Major League Baseball following two seasons playing professionally in the Japan Pacific League, but at the Atlanta Braves' FanFest event Saturday he said that he will likely be calling it a career. No official retirement announcement has been scheduled.
"I'm probably not going to play, probably soon retire. I just feel like I can be at home with my kid and teach him a couple things," Jones said of his son, Druw. "I didn't announce yet, but I probably will."
Jones, 38, played 17 MLB seasons, most notably patrolling the Braves' center field from 1996 to 2007, racking up 10 consecutive Gold Gloves in the process. Only Hall of Famers Roberto Clemente and Willie Mays claim more career Gold Gloves among MLB outfielders. (Ken Griffey Jr., Al Kaline and Ichiro Suzuki are tied with 10.)
After breaking into the majors as a 19-year-old prodigy, twice being named the No. 1 prospect in baseball by Baseball America, The Curacao Kid quickly established himself as one of the sport's most electrifying stars. From 1996 to 2007, only three players posted more wins above replacement according to FanGraphs: Barry Bonds, Alex Rodriguez and Chipper Jones.
Jones' career declined after his final season in Atlanta while playing for the Dodgers, Rangers, White Sox and Yankees.
The final numbers are beyond noteworthy: a career 67.1 WAR while hitting .254/.337/.486 with 434 home runs, 152 stolen bases and 1,289 RBI. He's one of the greatest players in Braves franchise history — the team is commemorating one of his lasting moments, The Spiderman Catch, with a bobblehead during its final season at Turner Field — who aided, in many ways, one of the baseball's best pitching staffs for years.
It's a career worthy of, at the very least, Hall of Fame consideration.
With his retirement pending, Jones will be eligible for Cooperstown in 2018.
Jones left open the possibility of returning to the Braves in a coaching or instructional capacity — a route the franchise has taken with past stars like Chipper Jones and Fred McGriff.
"We'll see. We've had a couple discussions. I would love to," Jones said of coaching. "I would love to share my knowledge and my experience of playing the game for a long time to some of these young kids."
---
---