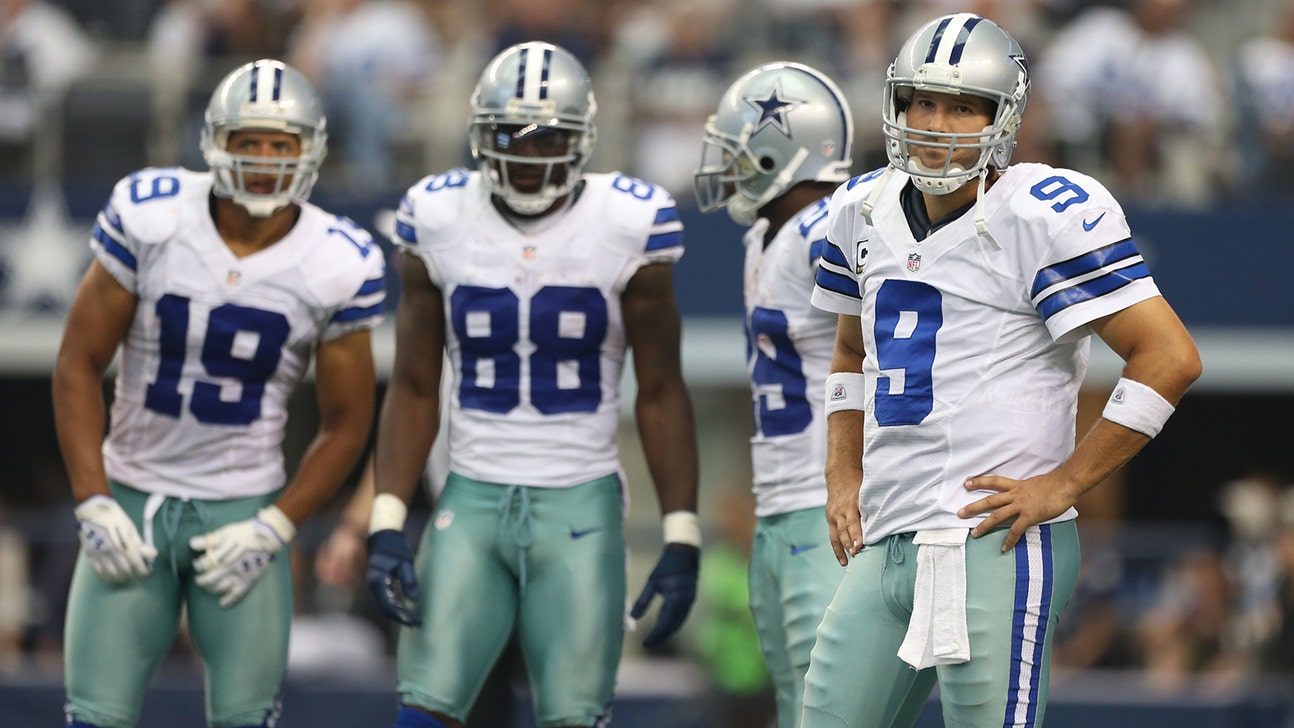 Five players that are currently a bargain for the Cowboys
Updated
Mar. 4, 2020 1:23 p.m. ET

The Dallas Cowboys and DeMarcus Ware officially divorced Wednesday because the franchise could no longer afford his contract and Ware wasn't willing to take a pay cut. Ware was able to quickly find a three-year, $30 million deal in Denver and the Cowboys were left looking for some much cheaper defensive linemen. Some might not believe this but there are actually a few very good contracts on the Cowboys' current roster. To get a feel for some of those favorable deals, here are five players that are currently a bargain for the Cowboys.

 

1.) Tyron Smith. The left tackle is due to make a ton of money in the very near future. But until he signs a long-term contract with the franchise, Smith is still playing on his rookie deal of four years, $12.5 million. That's one heck of a bargain for a 23-year-old who just made his first Pro Bowl. Smith has a chance to be one of the NFL's best offensive tackles and he'll soon be paid like one.

 

2.) Dez Bryant. Like Smith, Bryant is nearing a considerable pay raise. Bryant, who also made his first Pro Bowl appearance this year, is in the final year of his rookie deal. That five-year, $11.8 million contract is certainly a bargain for a receiver that has caught 40 touchdowns in four seasons. In October, Jerry Jones said Bryant has a chance to be as good as Detroit's Calvin Johnson. In March 2012, the Lions made Johnson the NFL's highest-paid wide receiver with an eight-year contract worth up to $132 million.

 

3.) DeMarco Murray. Another first-time Pro Bowler makes the list. And Murray is also still on his rookie deal. See a pattern here? The Cowboys are getting arguably one of the league's top 10 running backs for under a million dollars per season. The former third-round pick is in the final year of his four-year, $2.9 million contract. Murray rushed for 1,124 yards and nine touchdowns in 2013. If he stays healthy, a big pay day is around the corner for him as well. But Murray has missed 11 games in three seasons because of multiple injuries.

 

4.) Travis Frederick. And here's the final member of the top five that's still under his rookie contract. Frederick was one of the league's better centers during his rookie season, starting all 16 games and never missing a snap. He was also named to the Professional Football Writers of America's All-Rookie team. The future is very bright for the 22-year-old and the Cowboys have him under contract for three more seasons. Frederick's rookie deal: four years, $6.8 million.

 

5.) George Selvie. Thank Rod Marinelli and the Cowboys scouting department for finding Selvie after training camp started. Tyrone Crawford went down with a torn Achilles tendon and the Cowboys quickly scrambled to sign the 26-year-old journeyman. He ended up starting every game and finishing with seven sacks. Not bad for a player under a two-year contract worth $1.3 million.




---