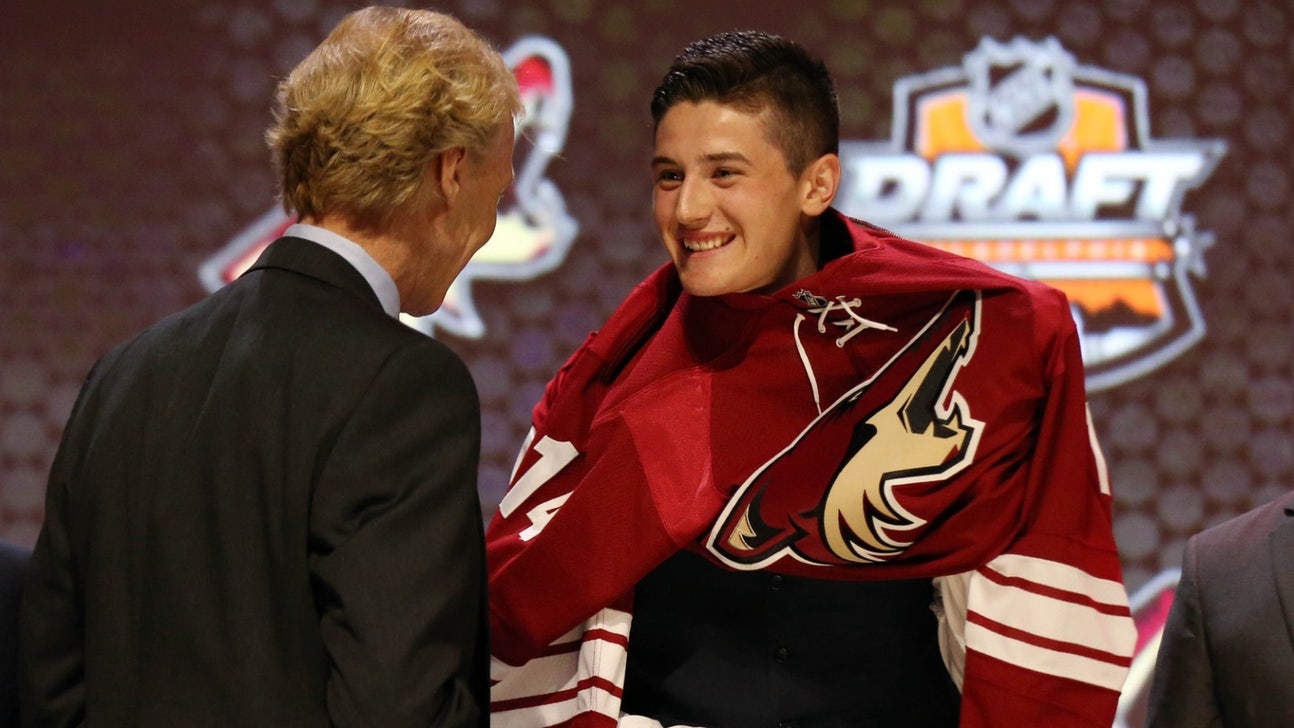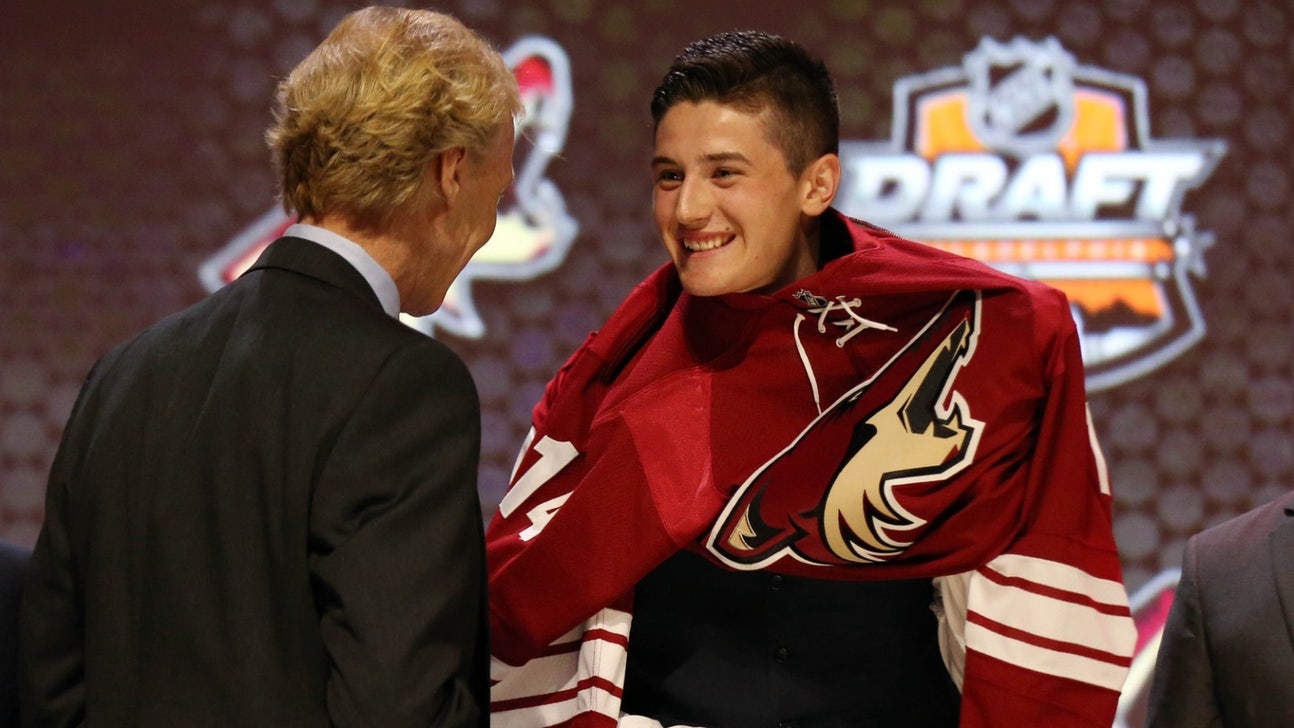 Five Coyotes prospects (not named Domi) to watch
Published
Jan. 30, 2015 4:04 p.m. ET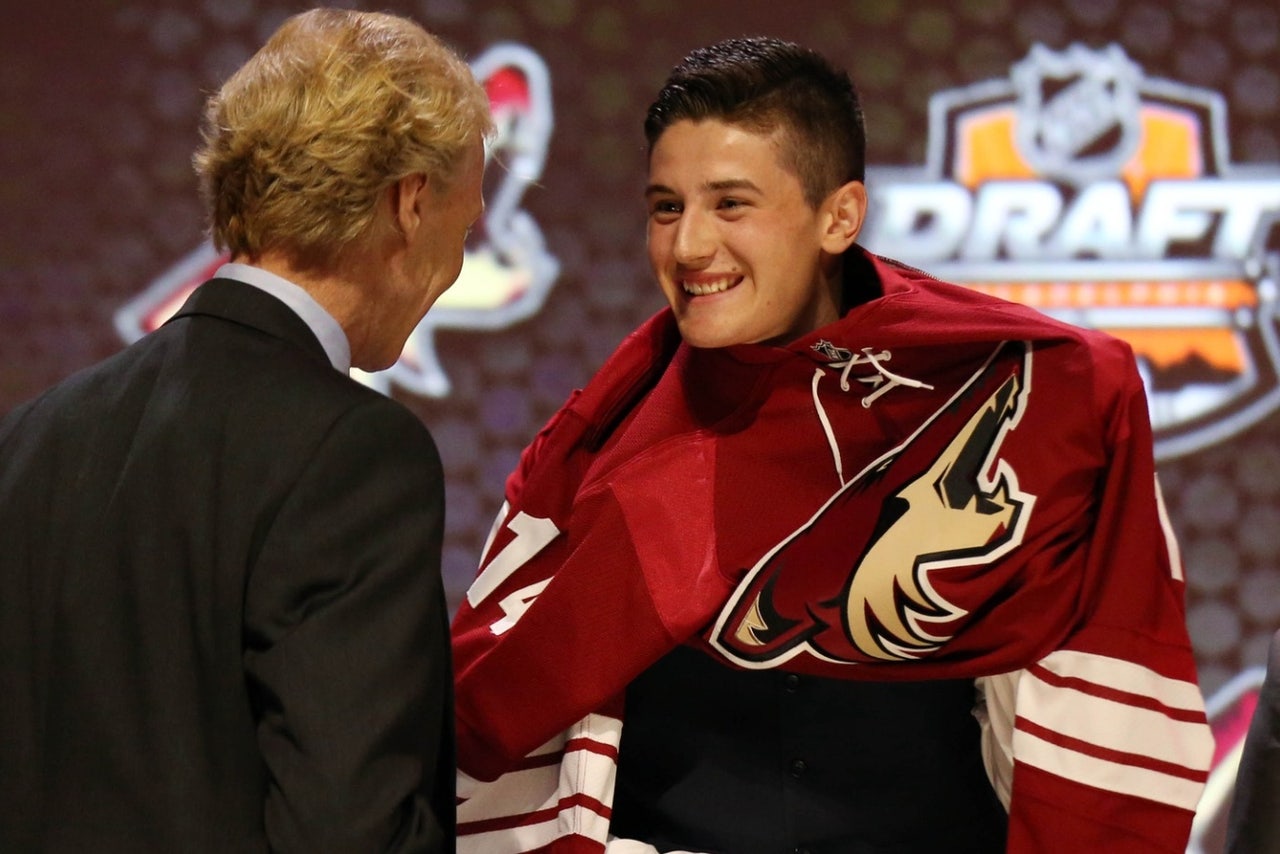 Max Domi's World Junior Championship performance and eye-popping goals are generating such buzz right now it's hard to focus on any other Coyotes prospect as fans look past the present to a potentially brighter future.
"It just reinforces the decision to send him back to juniors and let him develop," Coyotes GM Don Maloney said of Domi. "He's playing with such confidence now -- and the type of confidence that he can carry over to this level once he gets here. He just knows now that he is a good player."
Domi's NHL debut is perhaps the most intriguing early storyline for the 2015-16 season, but there are other prospects in the Coyotes system worth keeping an eye on. Here are five of them.
Maloney also offered general views on the team's system by position group.
"I really like our situation here. We all know what Max is doing and Henrik Samuelsson, hopefully continues to progress. I think we have half a dozen legitimate forwards prospects."
"Most of our defensive prospects are here already. We have to continue to retool the system on the blue line going forward -- in this year's draft, ideally. Depending on where we finish, I'm certainly not against taking a top defenseman with our top pick."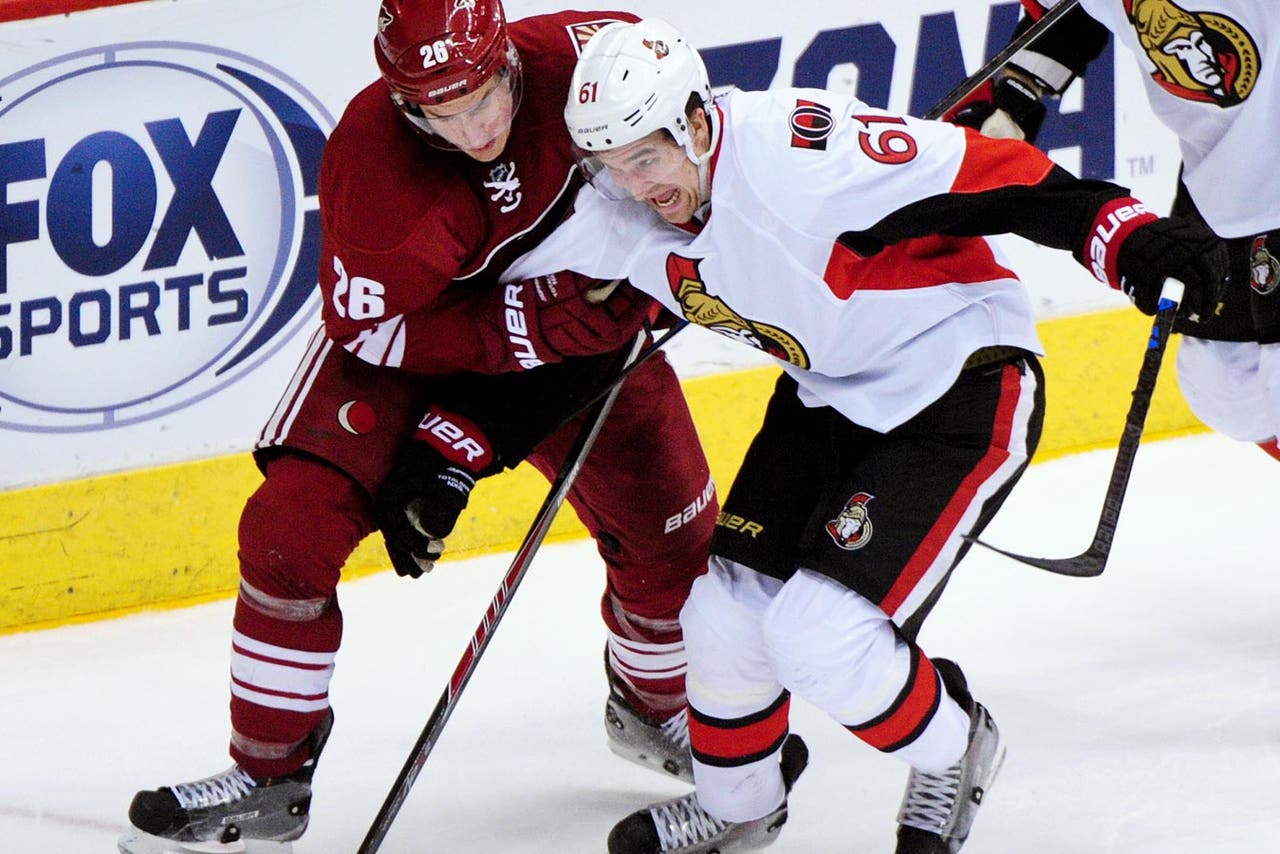 COYOTES at SENATORS
When: 1 p.m. Saturday
Where: Canadian Tire Centre
TV: None
Records: Coyotes 17-25-6, Senators 19-19-9
Injuries: Arizona: F Mikkel Boedker (spleen injury) is out indefinitely. C Joe Vitale (upper body) is day to day and is not expected to play. Ottawa: G Craig Anderson (hand) and F Alex Chiasson (undisclosed) are day to day. C Zack Smith (wrist) is on injured reserve and out indefinitely. D Mark Borowiecki is expected to return from the leg laceration he suffered playing pre-game soccer.
Quick facts: Former Senators captain Jason Spezza returned to Ottawa on Thursday for the first time since being traded to Dallas. The Stars beat the Senators 6-3 but Spezza did not have a point. ... G Robin Lehner made his first start since a 5-4 loss against the Stars in Dallas on Jan. 13. He allowed four goals on 39 shots Thursday but is expected to start against the Coyotes. ... Coyotes Fs Martin Hanzal and Lauri Korpikoski took maintenance days on Friday. ... Ottawa F David Legwand is expected to return to the lineup after being scratched Thursday.
"The past two years we've signed veteran backups to one-year deals. If you ask me today, it's likely we'll do same thing next season. We'll look for someone a little more experienced. I don't see anybody in the system ready to take the No. 2 job.
"We drafted (Louis) Domingue and (Mike) Lee and (Mark) Visentin. Unfortunately, Visentin has missed the whole year because of ankle surgery (injured in Coyotes training camp) and Mike Lee has had two hip surgeries. Domingue is actually playing well and probably ahead of the pack given the injuries to the others.
"We've got Marek Langhamer playing down in Medicine Hat (WHL) and Brendan Burke (Portland, WHL), but those are probably long-term developments. We have to take a hard look at our system and there are some college free agents we're very interested in right now." 
Follow Craig Morgan on Twitter
---