FC Dallas midfielder Mauro Diaz suspended for first leg against Seattle
Published
Oct. 31, 2014 4:30 p.m. ET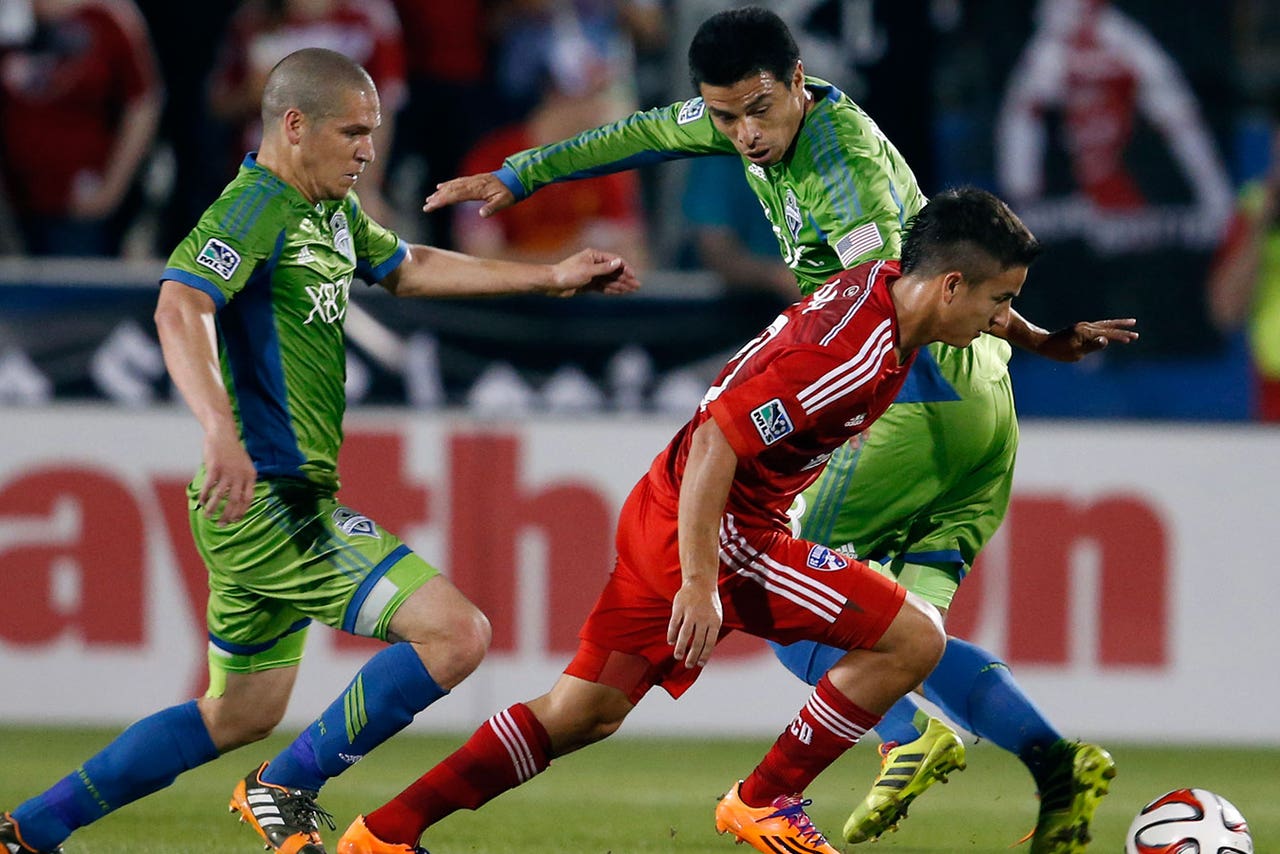 FC Dallas will have to face Seattle without the services of influential midfielder Mauro Diaz.
Diaz received a one-match suspension from the MLS Disciplinary Committe on Friday afternoon for leaving the bench area during a scuffle in the 84th minute of FCD's 2-1 victory over Vancouver in the Knockout Round match on Wednesday night. He will miss the first leg of the Western Conference semifinal tie at Toyota Stadium on Sunday.

The transgression occurred after tensions boiled over in front of the FC Dallas bench in the wake of Michel's decisive penalty. The two teams came together after a clash and exchanged unpleasantries. Diaz -- previously substituted from the match -- hopped off the bench and joined the fray on the field. At least one member of the FC Dallas technical staff pulled him away from the scene, but Diaz's actions were caught by referee Mark Geiger.
Geiger issued a yellow card for entering the field illegally at the time, but MLS issued its supplemental verdict on Friday to preclude the clever schemer from taking part in the opening leg against the Supporters' Shield winners. The actions violated the league's policy on entering the field and leaving the bench area, according to a release from the league.
The decision strips FCD of its primary schemer ahead of the date on Sunday. FCD boss Oscar Pareja will now face a tactical conundrum after altering his setup to accommodate Diaz in midweek, though he could restore Andres Escobar to the starting XI in any switch after leaving him on the bench at the outset against the Whitecaps.
---