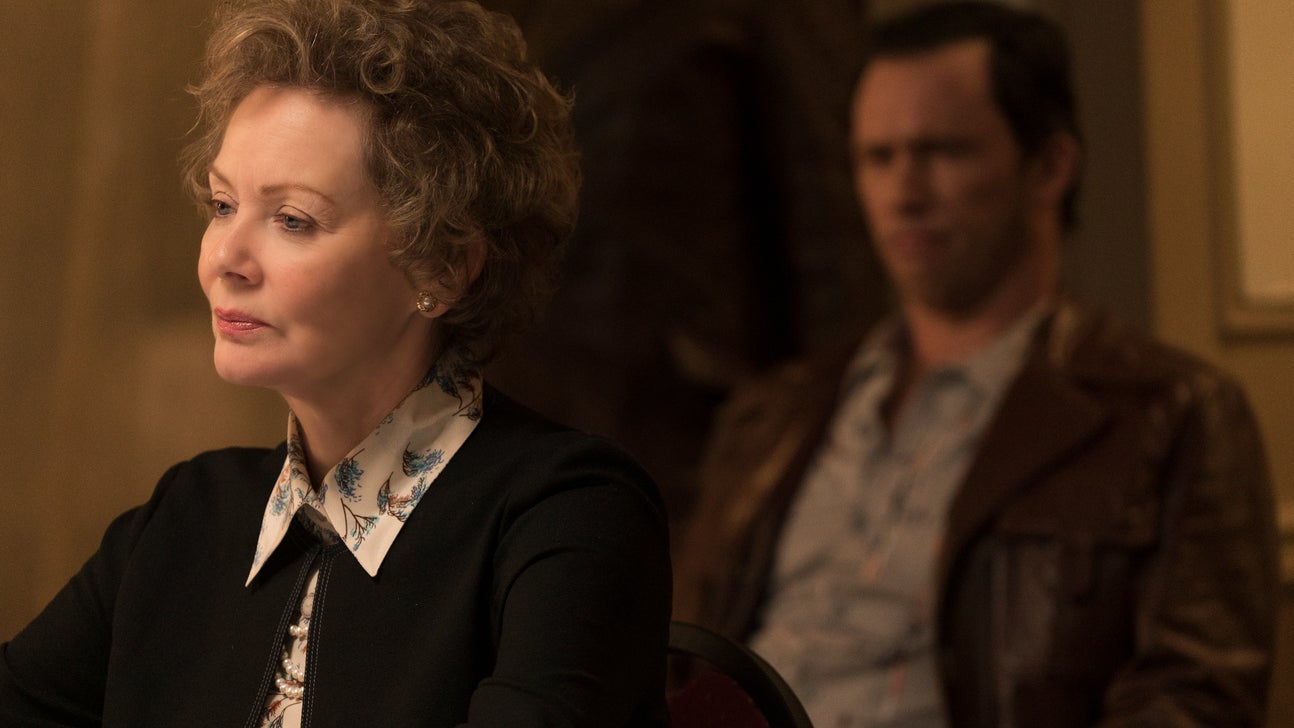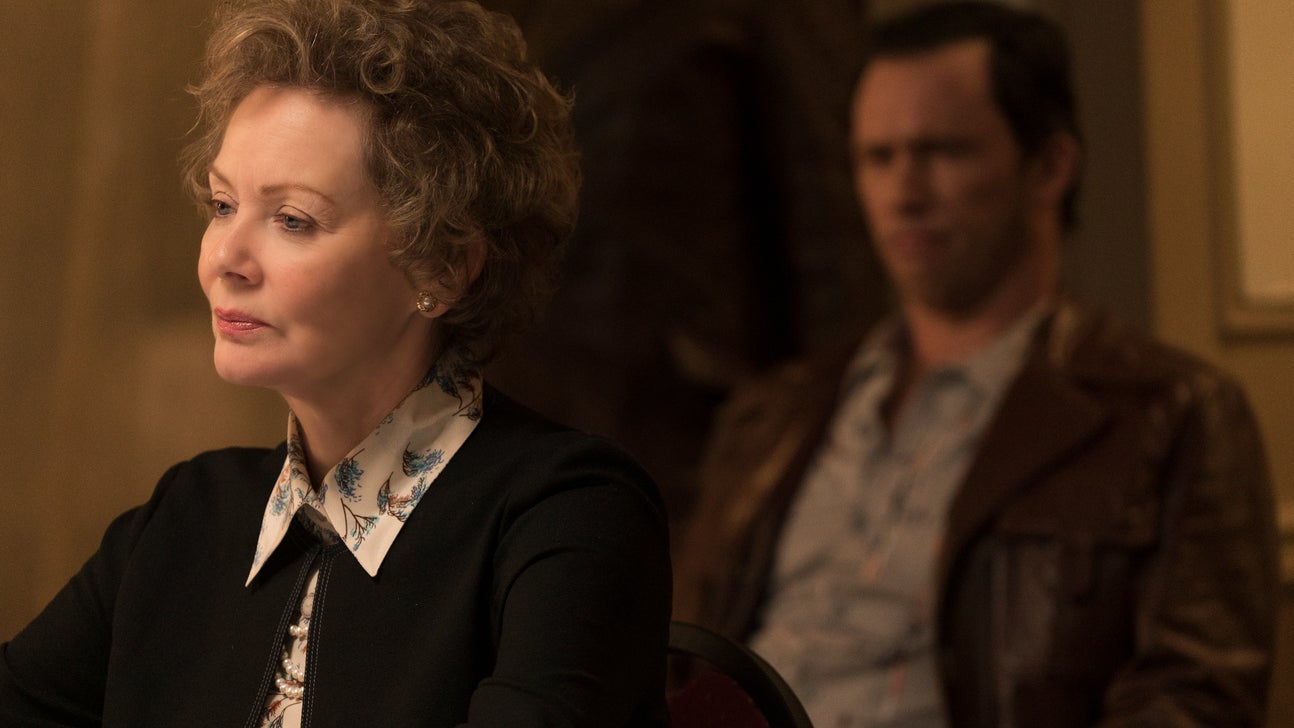 Fargo Review: Fear and Trembling
Published
Nov. 4, 2015 5:51 p.m. ET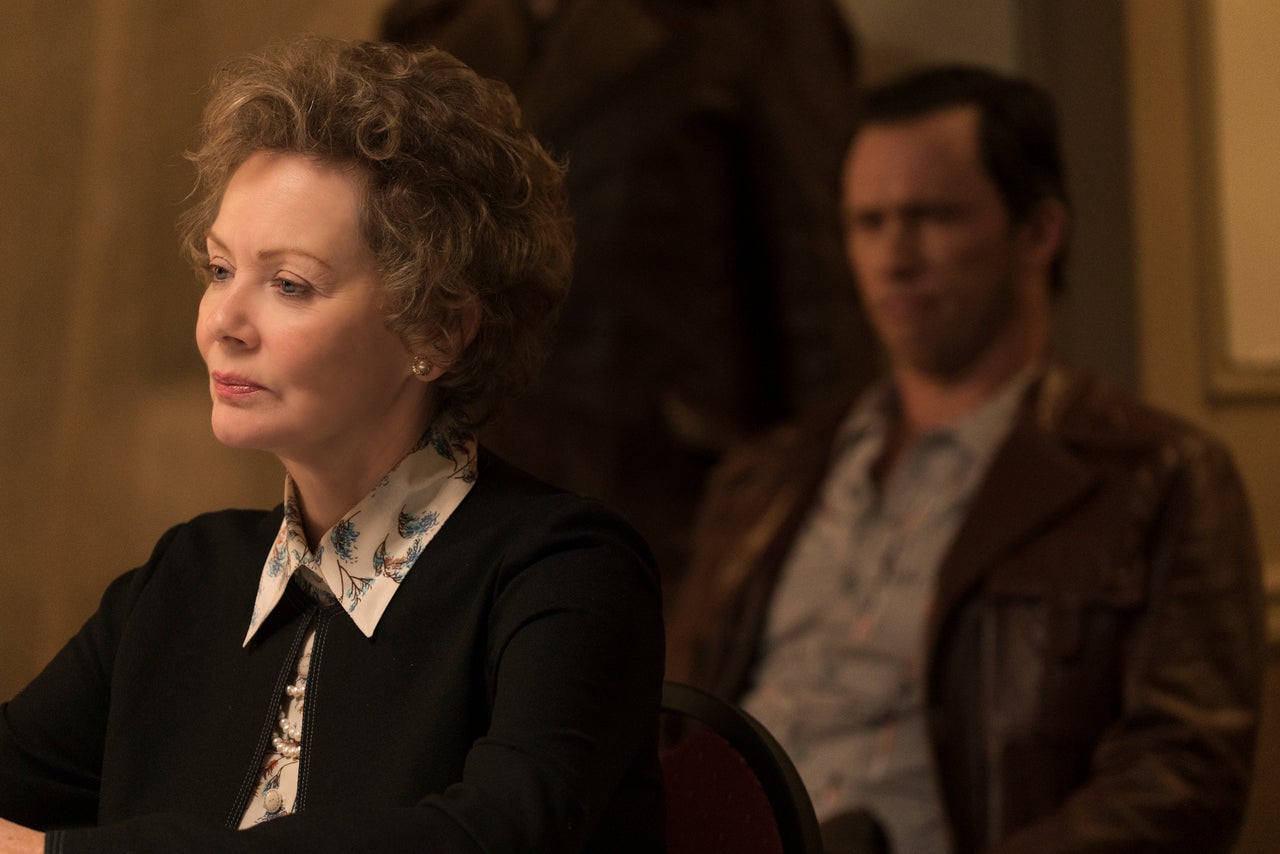 Maybe, when you look at me, you see an old woman... The point is, don't assume just because I'm an old woman that my back is weak and my stomach's not strong. I make this counter because a deal is always better than war. But no mistake, we'll fight to keep what's ours till the last man. -- Floyd Gerhardt
Fargo is a fascinating show, because it somehow finds a way to walk a wire between being almost too inviting and approachable and at the same time distant and strange. That's also something the Coen Brothers have done in their fiction for many years. They're masters of finding the quirks in Americana and using it as the background for their storytelling, again a point made in "The Philosophy of the Coen Brothers," which I referenced last week. Noah Hawley exploited those idiosyncrasies in Season 1 of his version, but this year he's taken things to an entirely new level.
On Monday night, Fargo presented arguably its slickest hour, again relying on a methodical pace and punctuating the slow burn with gunshots to the skull, knives in the back, shock sticks in the chest, and pointed confrontations anywhere and everywhere. While it's easy to review a show and simply discuss the plot points, you can get that anywhere, and likely already have. What I have increasingly tried to do is find a larger idea that seems to tie things together, even if it might have been unintentional coincidence on the part of the project and its staff.
This week's episode featured one of those screaming threads that revealed itself early and, due to an interesting set of visuals, screamed out at me, and then continued to protrude from the story.
We watched an hour all about vulnerability. It was crystal clear from the open to the conclusion.
Think about this: in the episode, fittingly titled "Fear and Trembling," we saw three bare posteriors. If your butt on screen, in view of the public, isn't a period where you're less than fully confident, you must have a great ass. Even then, you're probably less that thrilled to display it outside of a porn film or a drunken selfie. Here, one of the exposed bottoms belongs to Ed Blumquist, as he engages in an awkward conversation with his wife post-coitus. That's the surface level of shakiness, and usually when it pops on screen, we look away and try not to think of our own fallibilities and superficial concerns. Or maybe that's just me.
Further than that minor observation that started me down this set of thoughts, stop and consider what really happened and how we saw the characters portrayed within the episode. Betsy Solverson's cancer has spread and she either got the trial drug or possibly a placebo. Lou has to deal with that gigantic elephant in the room every day as he tries to find a way to comfort and care for his wife.
Ed Blumquist and his wife are constantly looking over their shoulder as a result of the hit-and-run and the cover-up. Peggy wants her own life, even if it destroys the family's immediate future, or complicates her marriage. Ed is in the muck so deeply that even when Lou gives him a way out, he can't reach out and grab it, though he seemed ready to reach for the lifeline before his wife asked the trooper to leave. The couple's confidence is shot, communication is starting to creak, and I don't detect any real "love" between husband and wife. Constance Heck and her man-hating manipulation are making this new reality of a problematic marriage infinitely worse. Similar to Betsy and Lou, the pair is not really in control with any semblance of power against the forces aligning against them. It's going to end very poorly, whether it's Hanzee Dent, Dodd Gerhardt, Mike Milligan, or self-destruction.
Floyd Gerhardt and her family decide to fight for their legacy and their tomorrow rather than sell to Joe Bulo and Kansas City, but in their heads, they have to recognize how tenuous the family's position is at that moment. Otto's rickety foundation is direct, as the stroke has rendered him defenseless, the equivalent of a potted plant in the grand scheme. His family, however, is also outgunned, and while it's going to be fun to watch Dodd vs. Mike Milligan, throughout the episode we see the Gerhardt family trying to hold on for dear life. One of the more telling scenes comes after the meeting with Bulo, where Dodd cries on Floyd's shoulder and wants emotional support through the hand of his mother on his cheek.
The most vulnerable among us are the young, or the very old, who rely on others to survive. In that moment, big bad Dodd Gerhardt was the kid BEFORE the trip to see Ronald Reagan's film. The family, again, are in control only of saying "no" to the buyout, but the group is teetering on the brink of doom, death, and the end of what Otto built and Dodd helped formulate as a youth with the knife in the theater.
Speaking of the knife scene, which was effective, if not predictable, sometimes vulnerability arises wearing a cloak of invisibility. The head of the family thought he had control, but had no idea just how temporary his life, his authority, and his strength truly were, right up to the moment the steel penetrated his skin and he bled out.  
The two characters on the show that appear to be external of the susceptibility problem are Mike Milligan and Hanzee Dent. Both men saunter, never running, even in situations where many would consider them in a bit of danger or in a state of weakness. Dent inside the Blumquist house sees Solverson arrive to question the couple, but doesn't tear for the back door. He strolls out under complete control. When Karl Weathers (Offerman was great, loved the sarcastic humor between Karl and Sonny) shows Hanzee the gun, again, Dent doesn't panic, he just casually leaves the repair shop.
Milligan didn't flinch under the gaze of either Hank Larsson or Lou Solverson. He cracked the same kind of pop-culture referential jokes, veiled threats, and kept the smile at least in he vicinity of all of it. He isn't a sprinter either. He walks at a regular pace to kill people, to eat lunch, to scare the opposition, or to deliver a message. He was likely just as uncomfortable with Simone's thumb in his backside as he was with the law in his face.
Eventually, we're probably going to get Milligan vs. Dent, and that's going to be the one that really helps determine where we're headed. While we know despair is on the way, we're still a bit in the dark as to the conclusion of the season.
In "Fear and Trembling," Fargo presented a collection of scenes of very REAL emotion. What these people are afraid of is something we can see, we can feel, and we understand. The Gerhardt clan fears irrelevance and death. Lou and Betsy fear the disease that is destroying the family and for which there is no cure. Ed and Peggy fear the truth and likely regret the first decision they made after their Corvair struck Rye. Despite confidence and position of power, Kansas City really doesn't want a war. No one wants to die. Very few really want violence. Joe Bulo talks tough, but he'll run. He's not Mike Milligan. He's not Hanzee Dent.
That's where we are within Fargo, which continues to sparkle for FX.
Next week, "it's war."
I'm @GuyNamedJason. Ronald Reagan? The actor? Then who's vice president? Jerry Lewis?
---