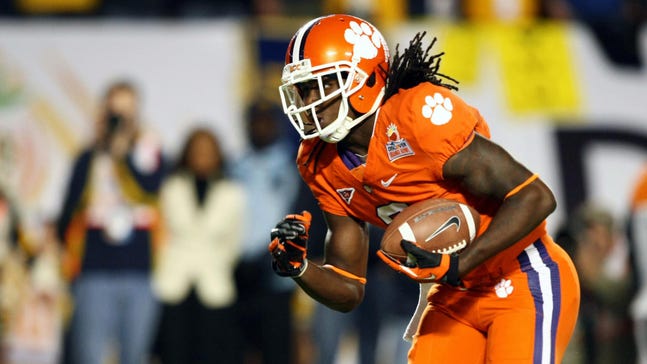 Fantasy-Friendly WR Landing Spots
Published
May. 7, 2014 3:42 p.m. ET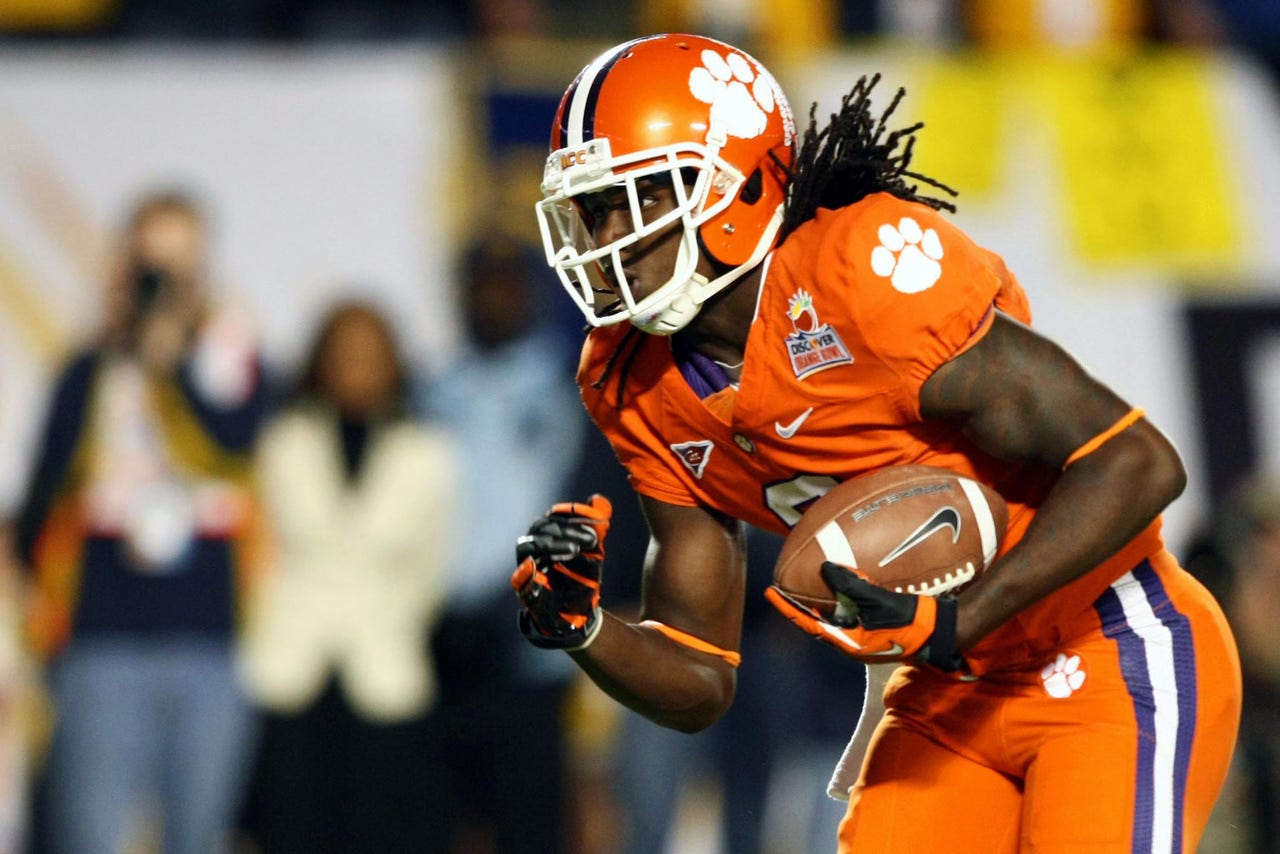 With the NFL Draft nearly upon us, some wide receivers look like the rookies likely to make the biggest first-year fantasy impact. Sammy Watkins and Mike Evans project to be top-10 picks, with Odell Beckham Jr., Marqise Lee, Brandin Cooks, Cody Latimer, Kelvin Benjamin and others being mentioned as possible first-round selections.
However, just because a wideout may help his real-life team doesn't mean he'll be in a productive fantasy situation. Below are some fantasy-friendly (and believable) first-round landing spots for draft wideouts that could cause you to take a closer look at them during fantasy draft season. It is NOT A MOCK DRAFT, but a hopefully handy guide to help fantasy players following the action on Thursday night. We'll be back post-draft with a more thorough analysis.
Please note that these opinions do not take potential player trades, draft pick trades or cuts (hello, Sam Bradford!) into account.
St. Louis Rams (#2 pick, #13 pick)
The Rams have been mentioned as a possible destination for Watkins, who is considered the draft's top wideout. While the Rams were 28th in the league in pass attempts last season, Bradford averaged more than 37 pass attempts per game before a knee injury ended his season.
It's hard to be sold on Bradford, who has underwhelmed since being drafted four years ago. However, if you're one of those people who blames Bradford's performance on the lack of good receivers, Watkins could be just what the Rams need. He'd immediately become the team's most-targeted receiver, right? Also, if the Rams don't grab Watkins with the second pick, Beckham is a possibility here.
Oakland Raiders (#5 pick)
Matt Schaub, huh? He's not terrible, and a wideout here would be the team's clear-cut top receiving target. If Watkins or Evans slips to this spot, it could be good for their fantasy value if only because of the dearth of existing talent at the position. However, you have to wonder if the Raiders will run a lot with Darren McFadden and Maurice Jones-Drew on the roster.
Tampa Bay Buccaneers (#7 pick)
OK, so Lovie Smith isn't exactly Marc Trestman in the offensive guru department, but new offensive coordinator Jeff Tedford is well-respected, and new QB Josh McCown could experience some déjà vu this season if the Bucs pair another big, talented wide receiver to pair with Vincent Jackson. Evans has been rumored here, and with opposing defenses likely to focus on Jackson, Evans could see plenty of red-zone looks.
Green Bay Packers (#21 pick)
Who wouldn't want to play with Aaron Rodgers? Sure, there are a lot of mouths to feed in Green Bay, but you generally don't leave Packer wideouts undrafted in your fantasy league, right? If the Pack grabs one in Round 1 – Latimer? Cooks? – that player will be fantasy-relevant, possibly as a WR4.
Philadelphia Eagles (#22 pick)
The Eagles run a lot, and ranked 27th in the league with 508 pass attempts last season. However, DeSean Jackson is gone, and we only think Jeremy Maclin will be healthy following 2013 knee surgery. Someone's gotta replace Jackson's 82 catches and 1,332 yards, and a rookie could pick up a lot of that slack. If the Eagles don't trade up, some think that Lee or Cooks could be the pick here.
Carolina Panthers (#28 pick)
Despite nuking his receiving corps during the offseason, Panthers GM Dave Gettleman said last week that protecting Cam Newton is more important than finding him receiving weapons. Gettleman telegraphed his first-round pick last season, and there's good reason to believe he'll go with an offensive lineman this time.
However, with the Panthers sooooo desperate at wideout, it's certainly possible that they'll grab a guy like Lee, Cooks or Benjamin near the end of the first-round. Benjamin might not be the best of that group, but he's HUGE and could be a busy-red-zone target if he lands in Carolina.
---