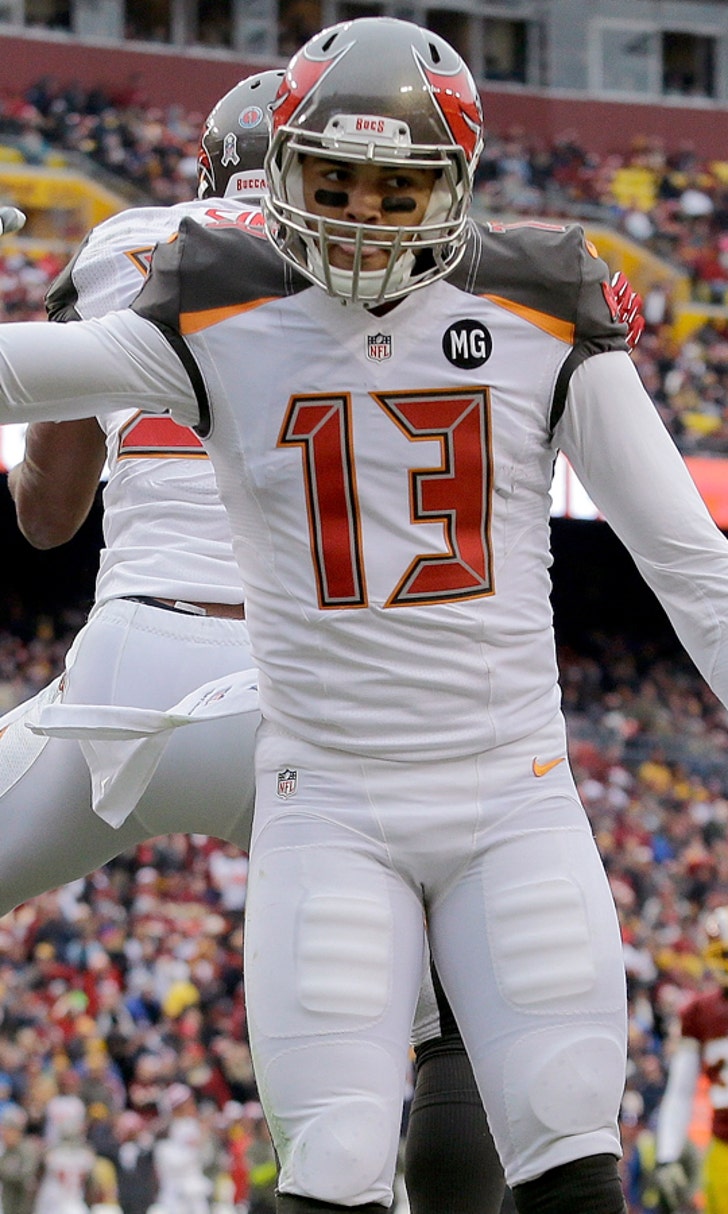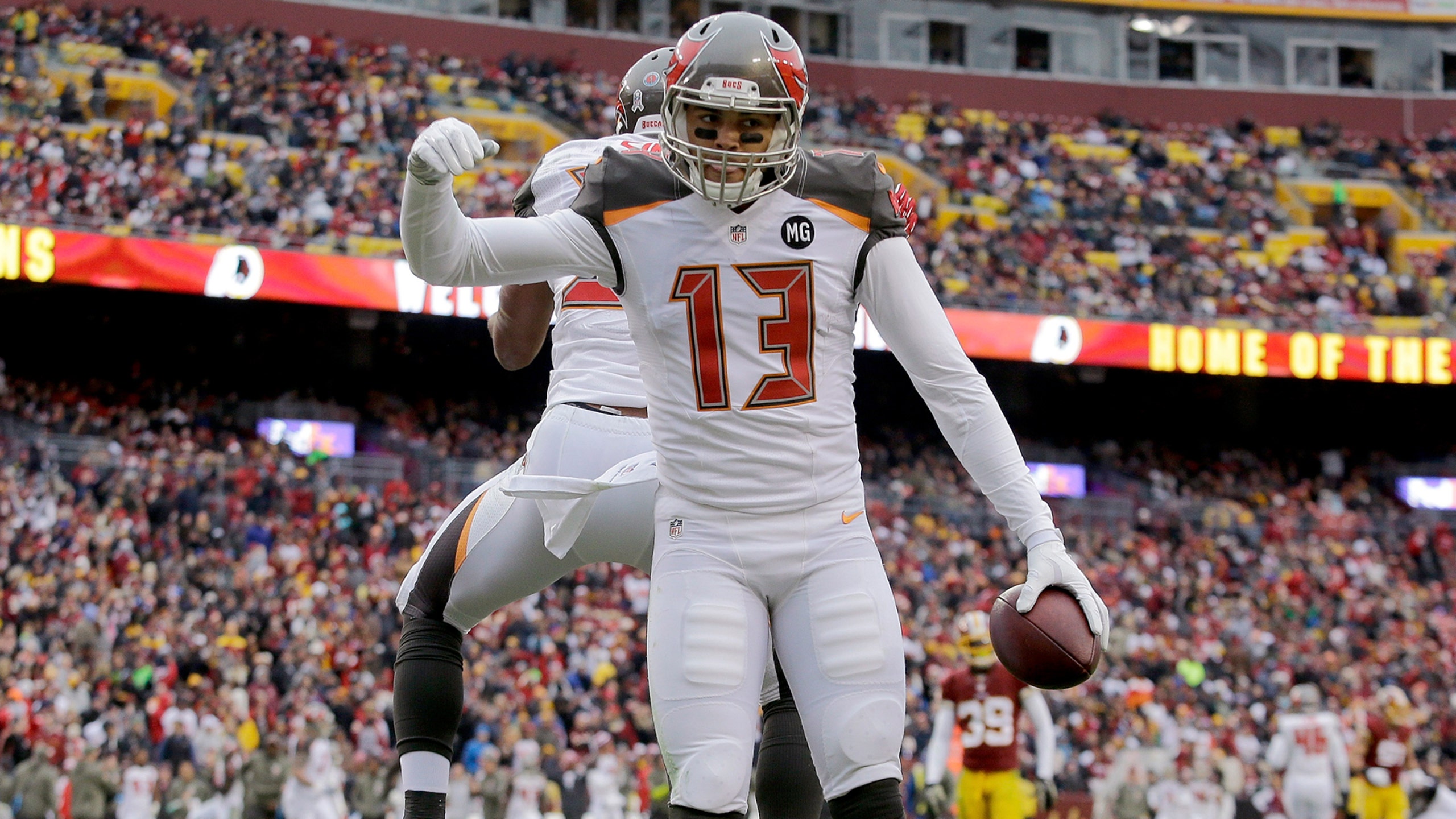 Fantasy Football Week 11 Best and Worst Performances
BY Fox Sports • November 16, 2014
While Ryan Fowler moves in to his new digs, I am filling in this Sunday for his weekly Studs and Duds post.
Much like Fowler, I will try to steer clear of players who generally churn out stud-like performances on a weekly basis (Aaron Rodgers, Matt Forte, Jamaal Charles, etc.).
WEEK 11 FANTASY FOOTBALL STUDS
Mike Evans – 39.9 points in PPR, 32.9 points in standard
The rookie out of Texas A&M is continuing his hot streak. This is his third-straight game with over 100 yards receiving and at least one TD. Against Washington, Evans tallied 209 yards on seven receptions and found the end zone twice.
Kenny Britt – 22.8 points in PPR, 18.2 points in standard
At halftime, Britt had four catches for 128 yards and a touchdown against the Broncos. Sure, he didn't add any stats in the second half, but for someone owned in only 3.1 percent of FOXSports.com fantasy football leagues, he was stud-worthy.
Brandon Marshall (28 points in PPR) and Alshon Jeffery (30.5 points in PPR) –
I received many questions about the Bears No. 1 and No. 2 receivers this week in the Sunday chat. I suggested that owners should start them, seeing as though, well, they are the Bears No. 1 and No. 2 receivers. Marshall responded immediately with five receptions for 85 yards and a TD in the first half. Jeffery made six catches for 64 yards and a score in the first two quarters. On most weeks, this combo is the best receiving tandem in the NFL.
Jeremy Hill – 17.5 points in PPR
Over 100 rushing yards in the first 30 minutes is a great way for a backup running back to get on the Studs side of this column. Too many people glorify games where the player scores multiple touchdowns, yet would be complete duds without those six points per TD (see Jermaine Gresham). Hill's 152 rushing yards on 27 carries (5.6 yards per rush) were stellar without the need of "TD" next to his stat line on the TV scroll.
Alfred Blue – 15.6 points
When the active/inactive report dropped at 11:30am (EST), it was noted that Arian Foster would be out with a hamstring injury. Enter Blue. Who? "I'm Blue, dabba-dee-dabba-die." No, he didn't score a TD, but he did rush for 156 yards on 36 attempts (4.3 yards per carry). Those who handcuffed Blue to Foster and were expecting a decline in points were pleasantly surprised.
Eddie Lacy – 26.4 points in PPR, 23.4 points in standard
Not only did he tally over 100 total yards, but Lacy also scored two touchdowns in a rout over the Eagles. Lacy broke the century mark in total yards for the third-straight week.
Green Bay Packers defense and special teams – 24 points
Three sacks, two interceptions, two fumble recoveries, one punt return for a touchdown, and one pick-six. That's a solid day for any D/ST. I'm most impressed that the Packers held Philadelphia to only 20 points. That is something that only the Cardinals have accomplished this season.
WEEK 11 FANTASY FOOTBALL DUDS
Peyton (21.35 points) and Eli (10 points) Manning –
As a Broncos fan, this hurts to write. Peyton had his streak of 15-straight games with at least two touchdown passes snapped this week. Still, he nearly threw for 400 yards against the Rams, which softened the blow…a little.
As for Eli, not that we were expecting much from Little Manning this week against the 49ers, but to throw five interceptions?! Yikes.
Julius Thomas – 2.3 points in PPR, 0.3 in standard
Injuries can ruin a Sunday. Thomas left the game in the first half after only two catches for three yards.
Cleveland Browns RBs – Terrance West (1.2 points), Isaiah Crowell (6.1 points in standard), and Ben Tate (-0.9 points)
West was the lead running back for the past two weeks, but the nod went to Isaiah Crowell this time. West only earned 12 rushing yards on five carries. Crowell had the best stats, but only 61 rushing yards. Tate was rendered useless against his former team. He carried the ball twice for negative nine yards. Neither running back scored a touchdown.
Pierre Garcon – 1.6 points in PPR, 0.6 points in standard
So much for Garcon being Robert Griffin III's favorite target. With an extra week to prepare, against a Buccaneers secondary that has allowed the third-most passing touchdowns (19) this season, Garcon only managed one reception for six yards. DeSean Jackson didn't do much better (four catches for 35 yards).
Matthew Stafford – 7.15 points
Stafford went without a touchdown pass for the second time this season (Week 3 against the Packers). He was also held to fewer than 200 passing yards (183 yards) for the second time this season. However, both haven't happened in the same game since Week 14 last year.
---
---