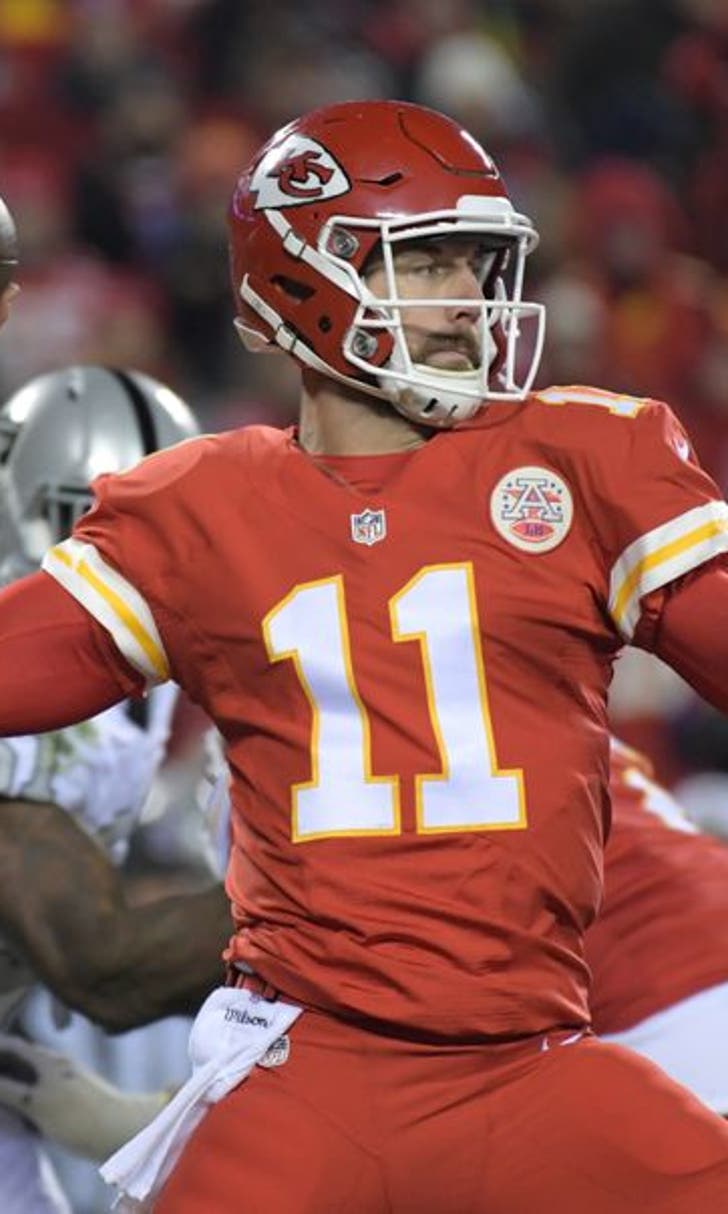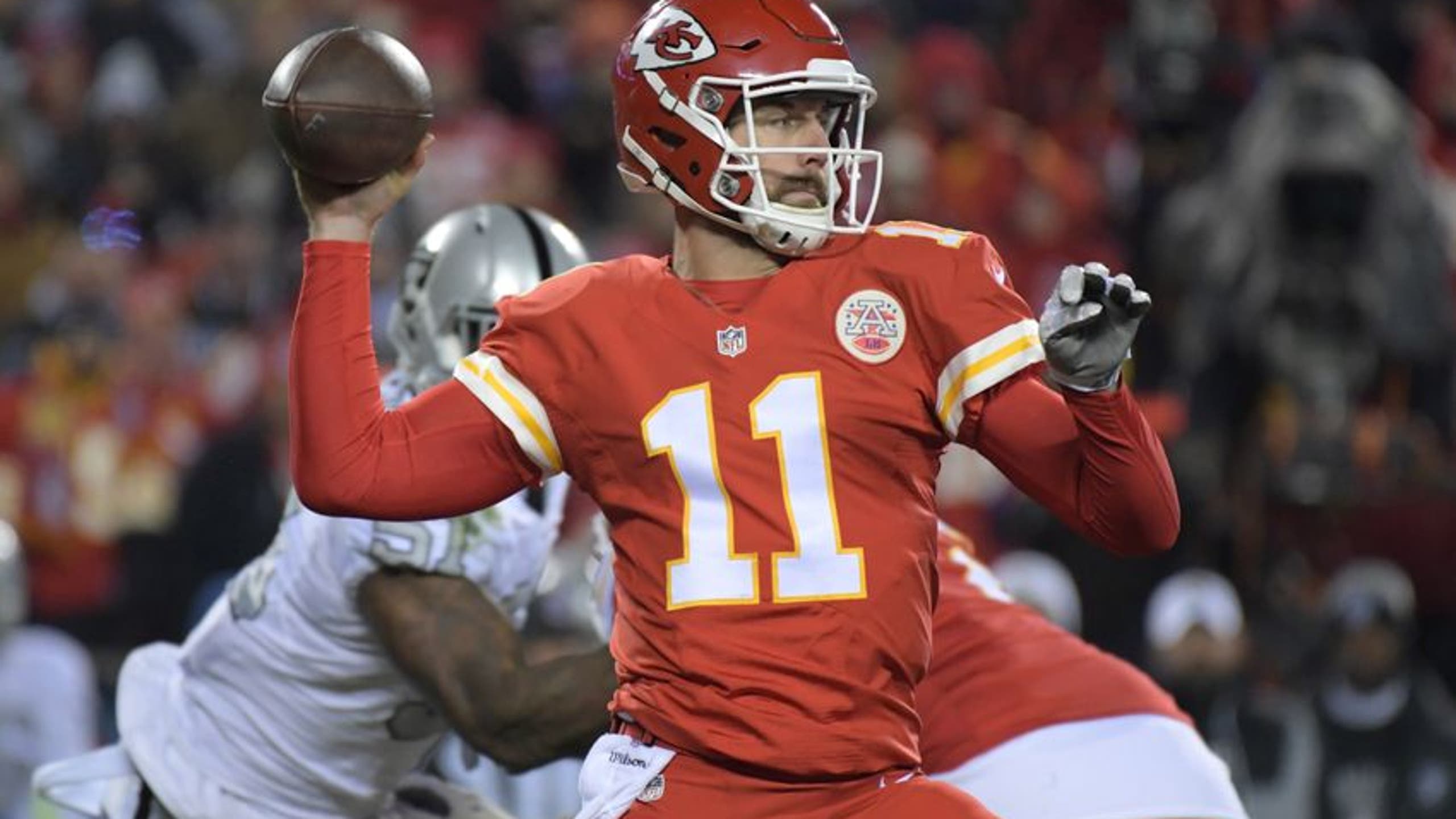 Fantasy Football: Five Kansas City Chiefs To Play Vs Tennessee Titans
BY Fansided and Ben Almquist/FanSided via KC Kingdom • December 15, 2016
Fantasy Football: Kansas City Chiefs wide receiver Tyreek Hill. Mandatory Credit: Kirby Lee-USA TODAY Sports
The Kansas City Chiefs take on the Tennessee Titans this week. Here are five Fantasy Football plays you should consider.
Utilizing Kansas City Chiefs players has been an up and down proposal for Fantasy Football owners this year. In recent weeks though, several Chiefs players have emerged as quality options. Tyreek Hill and Travis Kelce especially have stepped forward as reliable plays nearly every week. On top of those two, the defense is always a threat for a big day.
This week's match up for the Chiefs offers some favorable fantasy options. However, on the whole, this is likely to be a pretty boring game that is fought in the trenches. Both teams prefer to run the ball and grind out a victory. That may change if either coach sees a weakness in their opponent, but that is hard to bet on.
At this point, fantasy leagues are likely in their playoff rounds. That means every play is important. Getting the right options in on your roster is crucial. There are a few Chiefs who could provide you with a decisive edge this week.
Play At Your Own Risk
It's difficult to know exactly what offensive gameplan the Chiefs are going to roll out on a weekly basis. For Fantasy Football players, that presents a dilemma when it comes to playing Alex Smith. Smith isn't a top play on a normal basis, but he can put up good performances. Depending on your other options, he may be the right play this week.
Fantasy Football: Kansas City Chiefs wide receiver Chris Conley. Mandatory Credit: Kirby Lee-USA TODAY Sports
Week 14 Top Scorers – 55 points
Tyreek Hill – 16 points
The Kansas City Chiefs big play threat has continued to electrify the NFL in recent weeks. Tyreek Hill found the endzone twice this past week, demonstrating again that he is a constant threat to score. It may be too late to grab him for this season, but you would be wise to draft him early in 2017.
Chiefs Defense/Special Teams – 12 points
The Chiefs defense did it again, though in much different fashion this time. The Chiefs defense that is normally very opportunistic was unable to create any turnovers. However, the Special Teams unit was able to put up six points thanks to Tyreek Hill. The Chiefs defense then held one of the best offenses in the NFL to just 13 points.
Alex Smith -10 points
It wasn't a huge day for the Chiefs signal caller. However, he was able to put in a solid performance. Alex Smith isn't the kind of quarterback who is going to put up 20+ fantasy points per week. However, he can provide a steady presence on your roster. Smith has seemed to form a strong bond with receiver Tyreek Hill and tight end Travis Kelce in recent weeks.
Travis Kelce – 10 points
The Chiefs star tight end continued his string of impressive performances with another 100 yard game this past week. Kelce is on a bit of a hot streak right now with four straight games surpassing the 100 yard mark. However, he hasn't been able to find the endzone.
Chris Conley – 7 points
Chiefs fans have been a little frustrated with Chris Conley this season, but he had a very solid game against the Raiders. Conley put up 70+ yards on the strength of two big receptions. It was a nice change of pace for the young player and gives some hope for his development. If he can build on this performance, he could become a viable fantasy option.
Fantasy Football: Kansas City Chiefs cornerback Marcus Peters. Mandatory Credit: Jay Biggerstaff-USA TODAY Sports
Chiefs Defense/Special Teams
2 Sacks, 1 INT, and >20 points
The Kansas City Chiefs defense has emerged as one of the better Fantasy Football defenses in the league. The unit is always a threat to create turnovers, get after the quarterback, or even score points. That has certainly been the case over the past few weeks, even against good offenses.
The Chiefs and Titans are likely to square off in a game that looks more like an old school Big Ten match up. Both teams prefer to use a ball-control offense based on running the ball. That doesn't set up for a very high scoring game. Nor does it make it likely either team will get many opportunities to force turnovers.
While the Chiefs defense is a quality option to have for your league, I wouldn't expect a ton of points this week. However, they should still be one of the better options. For DFS, the bang for buck definitely appears worth it. The Chiefs shouldn't surrender a lot of points, and there is always a chance for a big play.
Fantasy Football: Kansas City Chiefs running back Spencer Ware. Mandatory Credit: Dale Zanine-USA TODAY Sports
Spencer Ware – RB
15 Carries for 60+ yards; 3 Catches for 30+ yards and 1 TD
Kansas City Chiefs runningback Spencer Ware has cooled off quite a bit as a Fantasy Football option. The Chiefs feature back has struggled to rip off the big gains that he was picking up earlier in the year. However, in recent weeks, Ware has managed to find some more success, as well as the endzone.
This week's match up against the Titans figures to feature the run quite a bit. The Chiefs will want to get out in front early and then wear down the clock. That means Spencer Ware should see a lot of work in the second half of the game. Ware should also continue to get work in the passing game where he has been dangerous all year.
Spencer Ware remains a decent option to keep on your roster in Fantasy Football leagues. He is a borderline first or second running back for your team. As a DFS play this week, he can provide good value as a low-cost option. However, I wouldn't bank on him for a big game at this point.
Fantasy Football: Kansas City Chiefs kicker Cairo Santos. Mandatory Credit: Kirby Lee-USA TODAY Sports
Cairo Santos – K
3/3 FGs (long of 40+) and 2/2 XPs
One of the most underrated positions in Fantasy Football is the kicker. Kansas City Chiefs kicker Cairo Santos has been a reliable scorer this season. The young Brazilian has both quality accuracy and distance. That gives him the ability to put up double digit points nearly every week.
This week's game between the Chiefs and Titans does not figure to be a high scoring affair. The Titans don't allow a lot of touchdowns, so that means Cairo Santos could figure to see a decent amount of work. As long as he gets out on the field, fantasy owners should be happy with the results.
Cairo Santos is as reliable option as you could hope for in a fantasy league. The Chiefs offense is generally conservative in nature, meaning Santos should get opportunities. As a DFS play, he should be a good value play. All in all, I definitely recommend playing Cairo Santos this week.
Fantasy Football: Kansas City Chiefs tight end Travis Kelce. Mandatory Credit: Jay Biggerstaff-USA TODAY Sports
Travis Kelce – TE
12 Catches for 100+ yards
Fantasy Football owners are being rewarded for their patience with Kansas City Chiefs tight end Travis Kelce. The big tight end has put up 100+ yard performances in each of the last four games. However, he has not yet found the endzone as defenses clamp down on him in the red zone. I don't know if that changes this week, but you wouldn't be foolish for betting on it.
The Titans struggle in pass defense, but that is largely on the outside. Tennessee hasn't faced a lot of top end tight ends, so it's hard to tell how they stack up there. However, Travis Kelce has proven himself to be a reliable target on the outside as well. So the Chiefs tight end should still be able to put up a quality performance.
Travis Kelce has emerged as one of the best tight ends in Fantasy Football this year. It appears that he will break the 1000 yard threshold either this week or next. As a league play, he's a no-brainer. For DFS purposes, if you have a roster that can afford him, I would absolutely play Kelce this week.
Fantasy Football: Kansas City Chiefs wide receiver Tyreek Hill. Mandatory Credit: Denny Medley-USA TODAY Sports
Tyreek Hill – WR
5 Catches for 80+ yards and 1 TD
Kansas City Chiefs wide receiver Tyreek Hill is no longer a hidden gem of Fantasy Football. The dynamic rookie has emerged as one of the most exciting players in the NFL this season. He is a threat to create a big play every time he touches the ball. That has resulted in Hill emerging as the leading scorer on the Chiefs offense.
The Titans do not have a very strong pass defense, which means Tyreek Hill should get his opportunities. The Chiefs have gotten more aggressive in attacking downfield over the past few weeks. When KC does strike downfield, Hill is a primary target for Alex Smith.
Tyreek Hill has emerged as a reliable Fantasy Football play as a FLEX option, or even in your wide receiver slot. He is also still a relatively cheap option in DFS which means he is certainly worth putting out there. The Chiefs are going to try and put the ball in his hands. I fully recommend playing Hill this week against the Titans.
Fantasy Football: Kansas City Chiefs wide receiver Jeremy Maclin. Mandatory Credit: Denny Medley-USA TODAY Sports
Who To Sit
Jeremy Maclin
More from KC Kingdom
Fantasy Football owners have been disappointed with Kansas City Chiefs wide receiver Jeremy Maclin this year. Maclin finally got back on the field this past week and was able to haul in a reception. However, he isn't a reliable option to play just yet. If he can get back to his old self, Maclin could be a quality play. However, I'm waiting to see if he can get back to his old self first.
Albert Wilson
For a while, the Kansas City Chiefs seemed to be finding success with depth receiver Albert Wilson. However, with the return of Jeremy Maclin to the active roster, it is unlikely that Wilson sees many more opportunities this year. He may still get some looks this year, but I wouldn't be counting on his performance.
Chris Conley
Though Chris Conley had a solid performance this past week, I'm not ready to advise playing him just yet. Conley needs to show much more consistency in his production before fantasy owners rely on him. At this point, he is probably a better option to consider for 2017 than in the playoffs of your league.
The Kansas City Chiefs are starting to show some prominence in the Fantasy Football world. If the offense continues to progress, other options with the team may emerge. As of now though, we are getting a good idea of how this team will look for the 2017 season. So keep your eyes on how the team performs.
More from KC Kingdom
This article originally appeared on
---
---