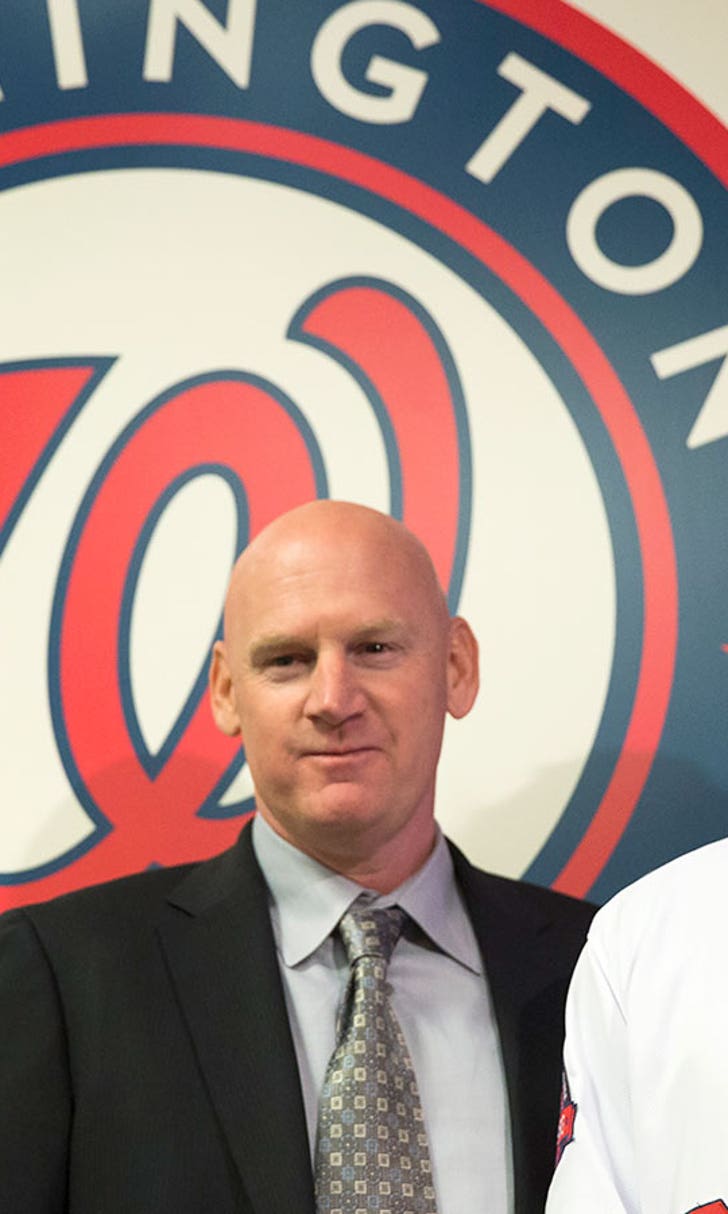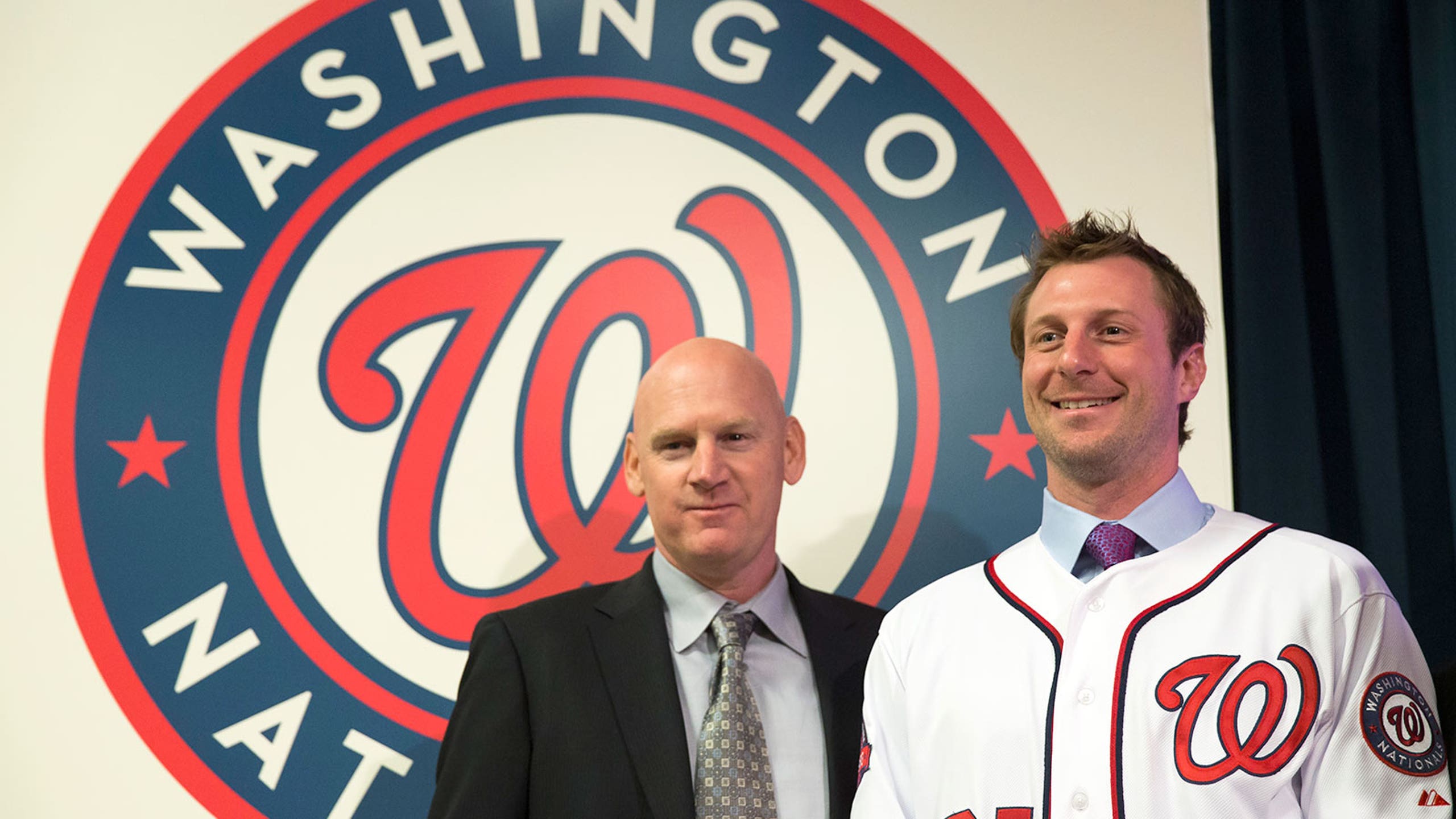 Fantasy Baseball Team Preview: Washington Nationals
BY Fox Sports • February 11, 2015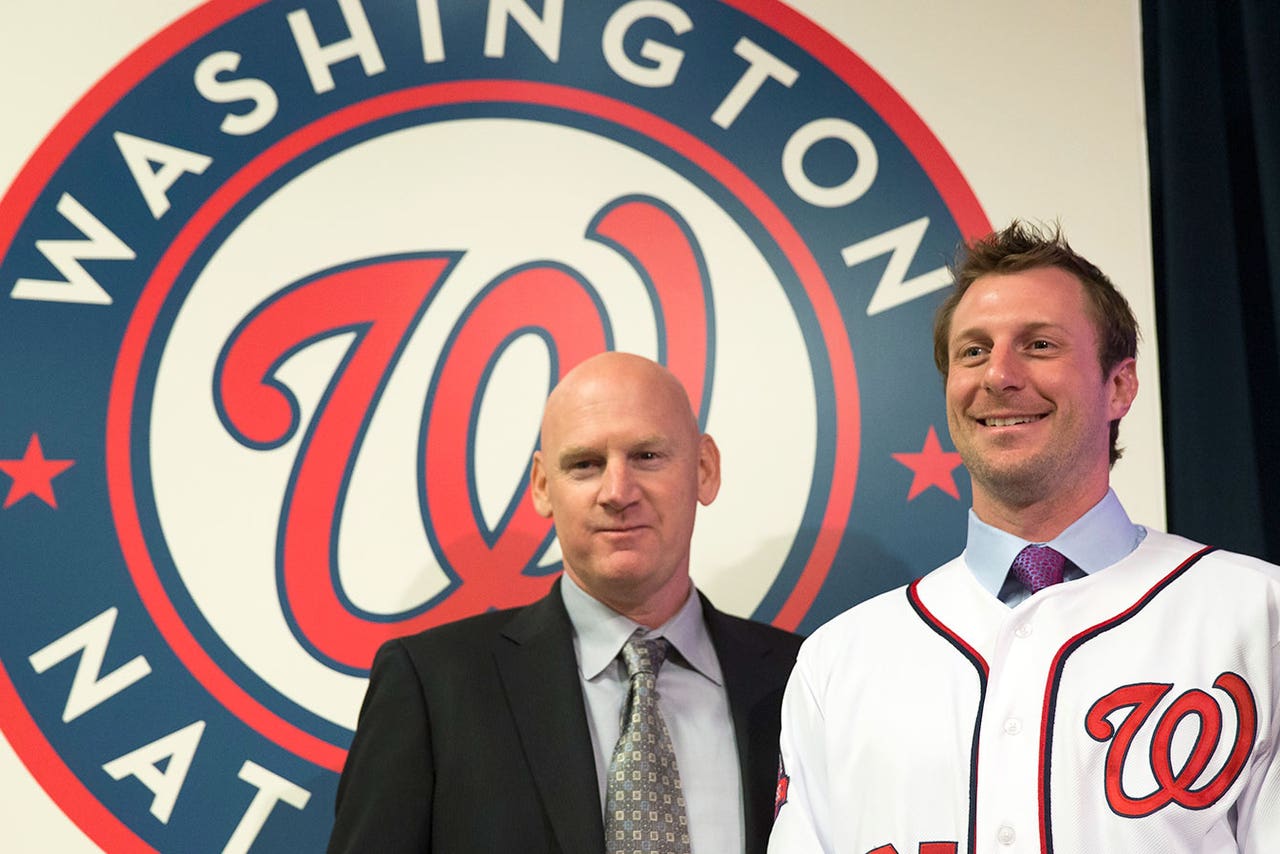 It truly was the National(s) League last year. Washington earned the one seed in 2014 postseason, but was eliminated by San Francisco in the Divisional Series. The Nats had the best team ERA in baseball (3.03 ERA), but it was the lack of offense that led to their demise. In their three playoff losses to the Giants, Washington scored no more than two runs per game.
ALSO SEE: TEAM PREVIEWS ARCHIVES
Key additions: Max Scherzer and Yunel Escobar
Key losses: Adam LaRoche, Rafael Soriano, Tyler Clippard, and Steven Souza
Projected Lineup
The biggest question mark for Opening Day is Jayson Werth, who underwent shoulder surgery in the offseason. Werth led the team with his .394 OBP last year. Ryan Zimmerman had the same AC joint surgery in 2012 and needed six weeks to recover. Werth had his surgery in early-January of 2014…Speaking of Zimmerman, he is looking at the possibility of playing first base for a majority of this season. Last year's primary first baseman, Adam LaRoche, signed with the White Sox. Zimmerman played only one full game at first base in his entire career, and it was in 2014 (18 total innings). However, they need his bat in the lineup. In six of the past seven seasons, Zimmerman has recorded a batting average of .280, or higher…Denard Span led the Nats in batting average and was one of 17 players to end 2014 with a .300 AVG, or higher. Span also led the team with 39 doubles and 31 stolen bases…Bryce Harper thrived in his first MLB postseason. He belted three home runs in the four-game series. However, Harper only tallied 395 plate appearances. In 2012, he stepped in the batter's box 597 times and the number has dropped by at least 100 appearances in each of the following seasons. He will continue to be a fantasy baseball risk until Harper proves that he can play an entire campaign.
Projected Rotation
Closer: Drew Storen
How do you improve upon the best ERA in baseball? You add a Cy Young Award-winning starting pitcher. Max Scherzer signed a seven-year, $210 million contract with Washington after winning 39 games in the last two seasons with Detroit. Scherzer returns to the National League after five seasons in the AL, he also has produced over 200 strike outs in three-straight seasons. Imagine how much those numbers will grow when he gets to face a pitcher in the lineup…Stephen Strasburg is still the ace of the staff. He broke the 200 K barrier for the first time last season. He also made 34 starts (215 innings pitched), a career-high…Rafael Soriano earned 75 saves in two seasons with the Nats, but it looks as though he won't be returning to D.C. That makes Drew Storen the team's new closer. He tallied 43 saves with the Nationals in 2011, but only 18 saves since. Last year, Storen finished with his best ERA of his career (1.12 ERA) in 56.1 innings pitched.
Fantasy Sleeper: Gio Gonzalez
When a team concludes the 2014 regular season with the best record in the NL, it's hard to find a "sleeper" on the roster. But, if I had to choose one player that might fly under the radar, I would suggest Gio Gonzalez would be that guy. In 2012, Gonzalez won 21 games and recorded a 2.89 ERA with 207 strikeouts in 199.1 innings. However, in 2013, his name was tied to a performance enhancing drugs report. Since then, Gonzalez's wins, ERA, and Ks have gone in the wrong direction. Now that the Nationals have Max Scherzer on the club, Gonzalez is bumped to the back of the rotation. With his talent, Gonzalez should be able to rack up the wins once again.
Top Prospect
Michael Taylor, OF – If Jayson Werth can't make Opening Day, expect Taylor to get the nod. In 2014, Taylor had a .304 batting average with 23 home runs and 64 RBI in 428 at-bats in the minors (AA and AAA).
ALSO SEE: TEAM PREVIEWS ARCHIVES
---
---