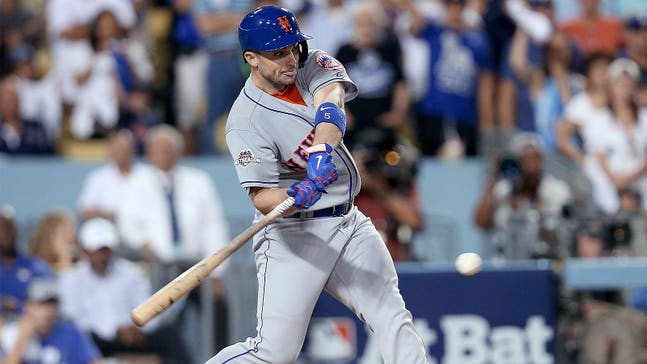 Fantasy baseball injury report analysis: Boxberger, Wright, Brantley
Updated
Mar. 4, 2020 10:17 p.m. EST

Brad Boxberger
Last season Boxberger took advantage of an injury to incumbent closer Jake McGee to secure the closer spot in Tampa. Now it appears he will provide someone else the same opportunity as he is expected to miss eight weeks following surgery to repair a core muscle. Specifically, Boxberger tore his adductor brevis, one of multiple muscles that make up the adductor group. This group is more commonly known as the groin, and any significant tear in the area or the neighboring abdominal region is often referred to as a sports hernia. Dr. William Meyers has become the go-to orthopedic surgeon for these types of injuries, so it should come as no surprise the Rays opted to have Dr. Meyers handle Boxberger's procedure.
The return-to-play rate following surgeries of this nature is high and players have frequently returned ahead of schedule. A follow-up evaluation in four weeks will provide better insight to Boxberger's recovery timetable. It appears the Rays will take the closer by committee approach to start the season with Alex Colome, Danny Farquhar and Steve Geltz vying for the opportunity. The situation isn't fantasy friendly, though that could change should one of these inexperienced options show signs of promise. Farquhar is the only one of the three with closing experience, albeit limited experience.
David Wright
The Mets continue to handle Wright conservatively, providing him ample rest throughout spring. This has always been the plan since the All-Star third baseman opted not to undergo surgery on his chronic back condition. Last year, Wright was diagnosed with lumbar spinal stenosis, a degenerative condition that affects the lower back. The condition causes the spinal column to narrow, limiting the available space for the nerves in the area. As a result, the affected individual experiences pain and occasionally numbness and a loss of function into the extremities.
I've previously warned about the risk of drafting Wright and the Mets' approach to treatment reinforces the fact that the area is still being closely monitored. Look for Wright to receive routine days off throughout the regular season, forcing anyone who gambles on the veteran to also invest in a suitable backup.
Check Swings
Michael Brantley: The early reports on Brantley are promising as he appears to be making progress in his rehab protocol following offseason shoulder surgery. He did not report any issues after his Cactus League debut over the weekend and is slated to play this week. If he continues to progress, Brantley has a realistic chance of playing Opening Day, making him a nice pick as he's available at a discounted price.
Yoenis Cespedes: The Mets outfielder appears to be fine after being hit by a pitch on his wrist. He already missed a game with stiffness in his hip, though he appears poised to play through both. Keep an eye on his performance at the plate over the next week to see if Cespedes shows any signs of limitation.
Johnny Cueto: San Francisco's big offseason acquisition narrowly avoided a catastrophic injury. Cueto took a line drive off his head early last week but managed to avoid any significant injuries. He passed the necessary concussion exams and remains in line to fill the No. 2 starter role for the Giants.
Sean Doolittle: The Oakland reliever endured a lost season in 2015 as a rotator cuff tear and a subsequent shoulder strain limited him to just 12 appearances. Now just weeks from Opening Day, Doolittle is once again dealing with an injury to his throwing arm. This time it is a triceps strain, the muscle responsible for multiple motions at the shoulder and elbow. While the A's are downplaying the injury and believe Doolittle will be available for Opening Day, it's hard to heavily invest in a player with multiple shoulder concerns. Often injuries in pitchers have a cascade effect as shoulder problems can result in future elbow or even wrist issues. Given Doolittle's health and the looming presence of Ryan Madson, let someone else reach on a player who's only projected for limited saves anyway.
Edwin Encarnacion: The Blue Jays slugger has yet to play this spring as he battles multiple injuries. His early spring action was cut short after he needed dental work to remove an abscessed tooth. Now, Encarnacion has been shut down for the next seven days with an undisclosed oblique injury. The move appears precautionary as Toronto wants to avoid a moderate to severe strain from occurring. Oblique injuries limit an individual's trunk rotation and can negatively impact throwing and swinging a bat. With Encarnacion expected to miss the entire Grapefruit League slate of games, there is an outside shot he is unavailable on Opening Day. Even if he does manage to work his way into the Opening Day lineup, don't be surprised if he starts slowly. Hitters are creatures of routine, and any break in their normal approach can result in a dip in productivity. Encarnacion remains a top-tier power option, though a repeat of last year's early season struggles seems likely.
Lance McCullers: The Houston right-hander will start the year on the disabled list after he began experiencing soreness in his throwing shoulder. A MRI did not reveal significant structural damage, though that offers little comfort to fantasy owners searching for concrete answers. Given the uncertainty surrounding the situation it's worth bumping him down your draft board and adjusting your asking price. The Astros hope he can begin a throwing program before the end of spring but will clearly handle the 22-year-old with extreme caution. Veterans Doug Fister, Scott Feldman and Mike Fiers will battle it out for the final three spots in the Houston rotation behind Cy Young winner Dallas Keuchel and 19-game winner Collin McHugh.
Stotts works as a Certified Athletic Trainer (MAT, ATC, PES, CES) and is a former winner of the Best Fantasy Football Article from the Fantasy Sports Trade Association.
Follow @RotowireATC on Twitter.
Get a FREE RotoWire 10-day trial (no credit card required) at RotoWire.com
---
---