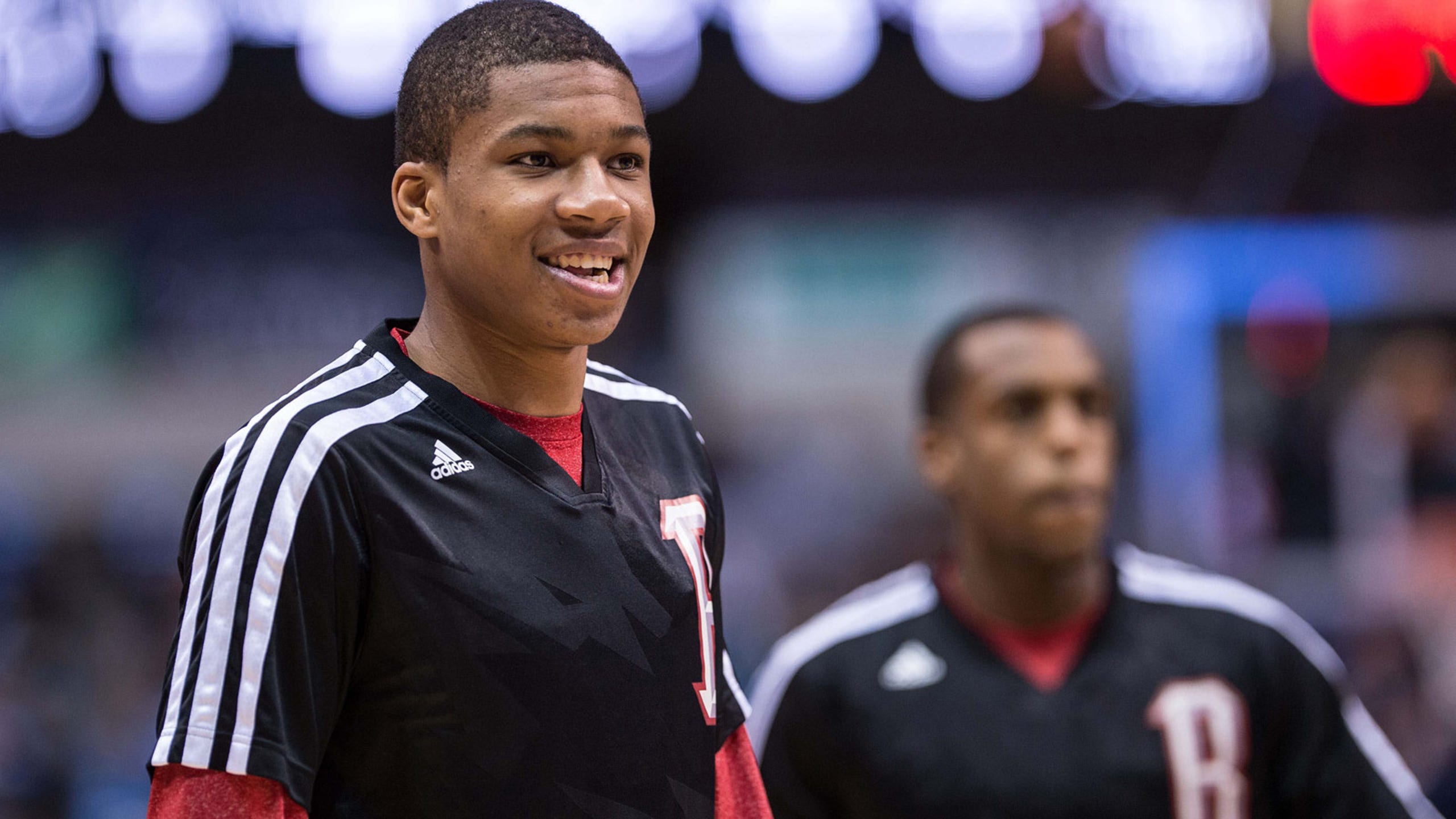 Family matters: Bucks rookie Antetokounmpo reunited with family
BY foxsports • February 3, 2014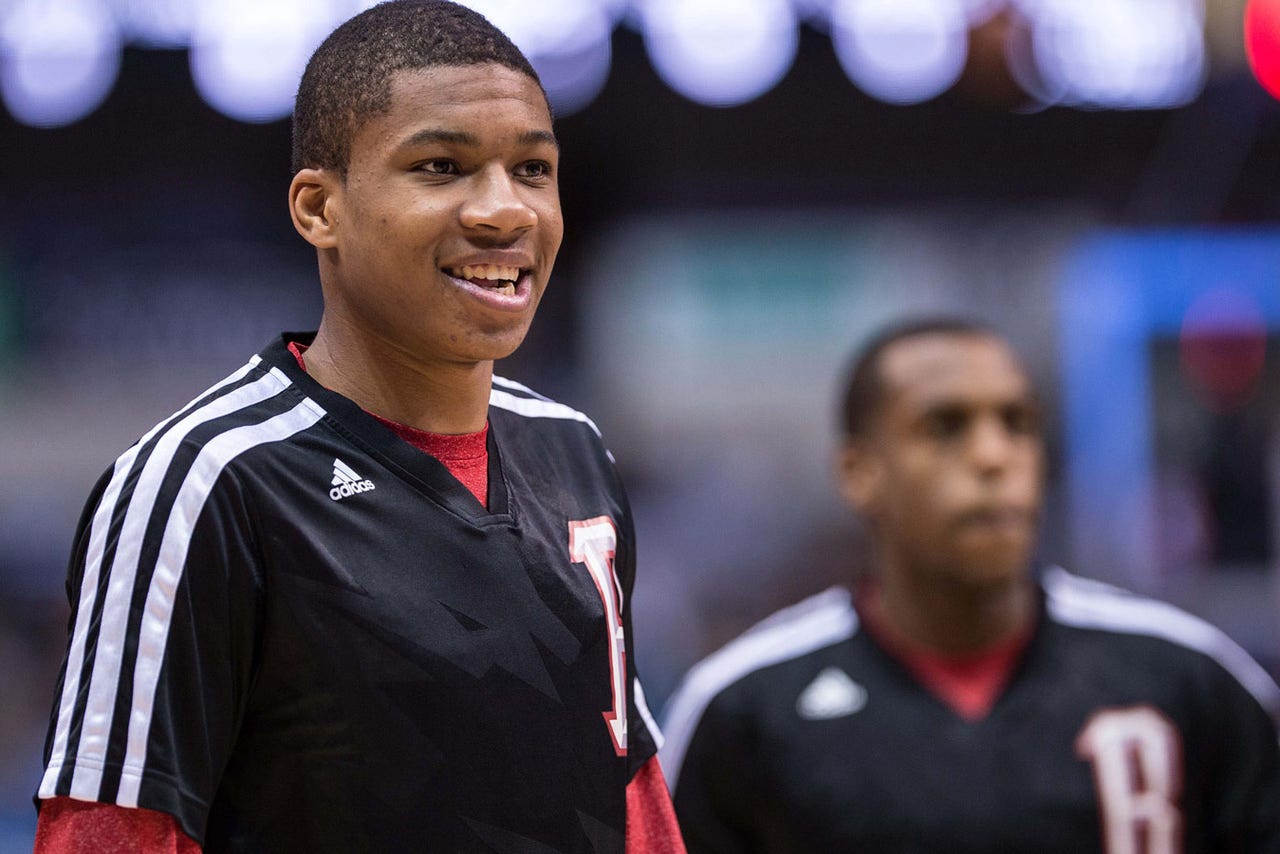 MILWAUKEE -- Giannis Antetokounmpo sat at his locker smiling ear to ear. The young Greek forward is usually the life of the Bucks locker room, but there was extra meaning behind Monday's good mood.
Antetokounmpo's parents, Veronica and Charles, and his two younger brothers, Kostas and Alex, will watch him play an NBA game in person for the first time when the Bucks take on the Knicks Monday night at the BMO Harris Bradley Center.
Originally slated to move to Milwaukee after the draft, the family had visa issues preventing them from joining Giannis. His older brother, Thanasis, is currently playing in the NBA's Developmental league, but Antetokounmpo has long awaited the day when his parents and two younger brothers could join him.
That day came Sunday, when he went to pick them up from the airport in Chicago. According to Antetokounmpo, his family is here to stay for the foreseeable future and will live with him.
"I don't have to worry about nothing anymore," Antetokounmpo said with a giant smile. "Not what I'm going to eat, not what I'm going to wear, nothing."
Antetokounmpo estimated that it has been 10 months since his parents have seen him play. Antetokounmpo came from a completely different culture where he was extremely close to his family through many different hardships over the years.
His journey to the United States wasn't the same as a typical 19-year-old going off to college. He moved here alone and in a place completely foreign to him.
"It's been a long time," Antetokounmpo said. "It will be nice for my brothers, father and mother to see me play again.
"I want to play to play nice, but I'm still excited they are here and here to see me. I'm happy, you know?"
Antetokounmpo's head popped up and he enthusiastically responded to a reporter's inquiry about his mother's home-cooked meals.
"(A) rice and chicken (dish)," Antetokounmpo said of his favorite thing his mother makes. "I'm going to eat it after the game. I'm going to be tired."
Picked 15th overall in last June's draft, Antetokounmpo has surpassed all expectations in his first NBA season. He's emerged as a key player in Milwaukee's rotation, averaging 7.1 points and 4.8 rebounds per game.
Antetokounmpo was recently selected to participate in the NBA's Rising Stars Challenge at All-Star weekend, but Monday's news surpassed that feeling for the rookie.
"He came up after (shootaround) and he was pretty bubbly," Bucks coach Larry Drew said. "I mean, the kid has been over here all this time and there were some issues with his parents trying to get over and him not knowing whether they would get over here or not. He has to be really excited. I know I'm excited for him."
Follow Andrew Gruman on Twitter
---