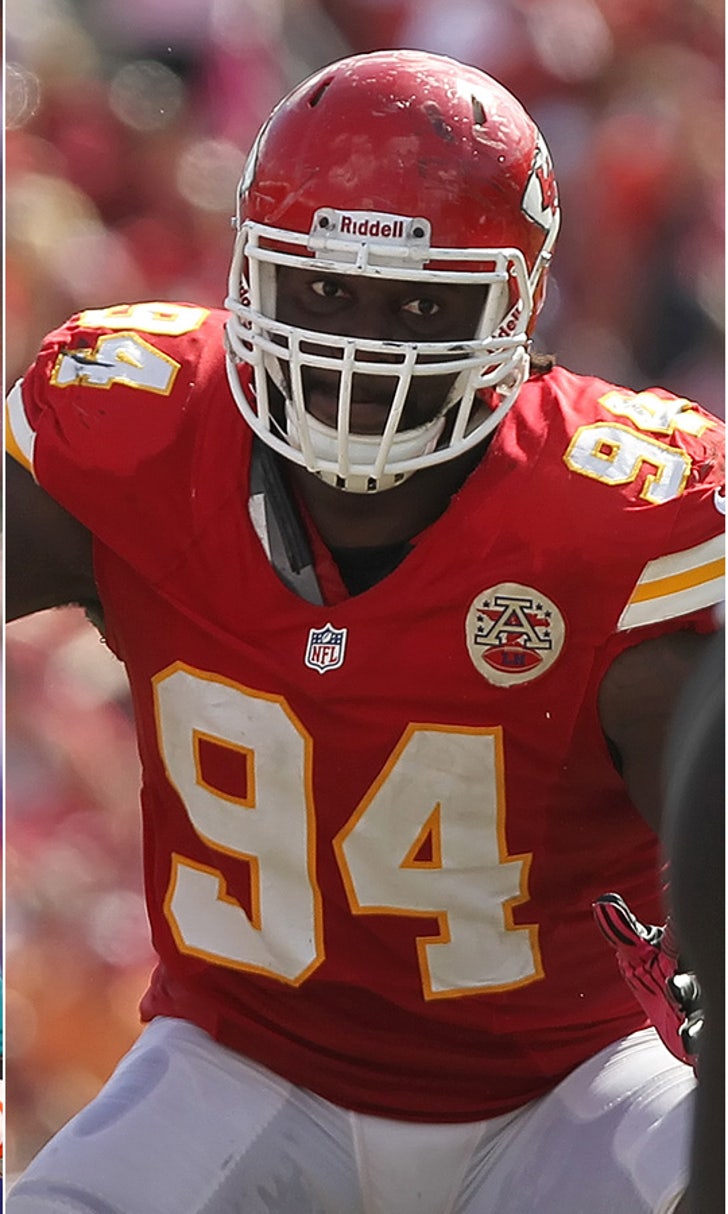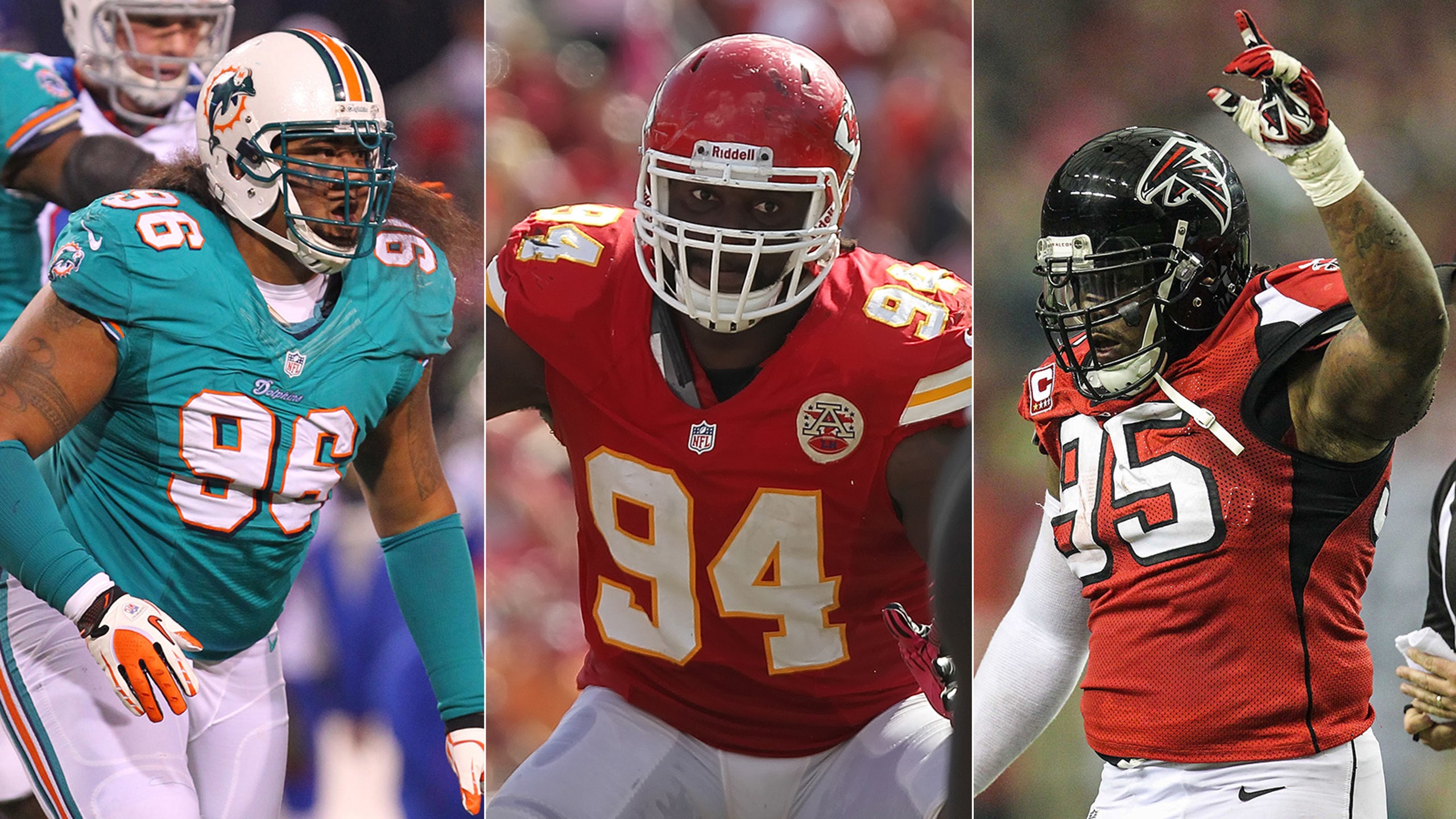 Falcons' signings signal return to basics
BY foxsports • March 12, 2014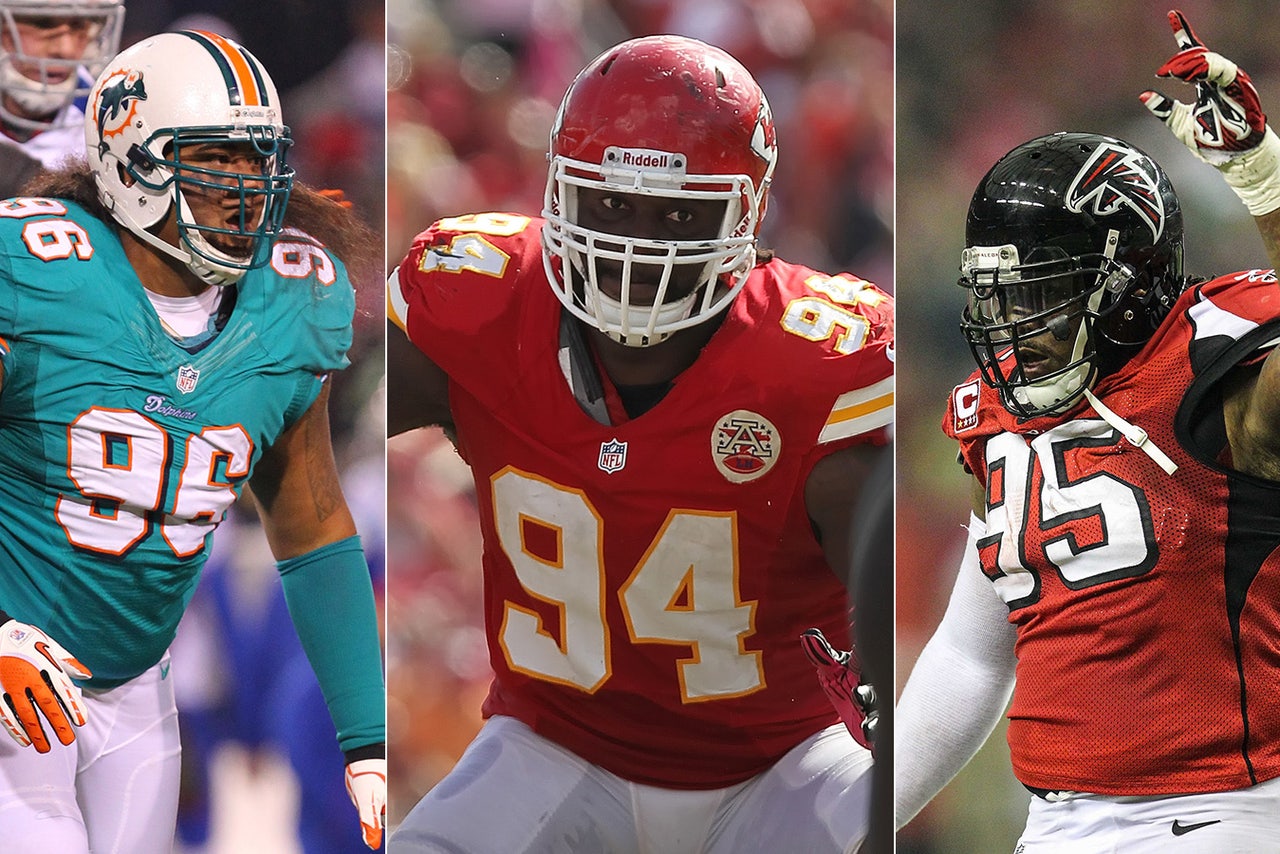 Mike Smith came to the Falcons as a coach who wanted to run the football and defend the run.
Coming off a 4-12 season and with the moves the Falcons have made, particularly on the first day of free agency on Tuesday, that again has taken on primacy.
Consider that three of the Falcons' signings on Tuesday (one of their own players and two unrestricted free agents) will likely represent their three starters on the defensive line in a 3-4 front: Tyson Jackson (6-foot-4, 296 pounds), Paul Soliai (6-4, 345) and Jonathan Babineaux (6-2, 300).
Defensively, the Falcons ranked 31st in the NFL against the run last season and ranked 32nd in rushing yards on offense.
"I think any time you have a 3-4 defense with stoutness up front, it's going to aid in your ability to control the line of scrimmage and defend the run," general manager Thomas Dimitroff said. "It also provides the opportunity for your linebackers to move and make plays in behind some very strong and big defensive linemen so there are benefits at many levels."
Soliai, who played seven seasons with Miami, said his job will be to take on double teams as the nose guard. Players at his position don't rack up sacks -- the big, gaudy statistics and highlight-reel plays.
"We're always overlooked," he said. "They don't credit us with the double. That's basically what we do is take doubles and free up other guys for one-on-ones. Our main goal is to stop the run. If we're not doing our job then that's how runs getting through."
Soliai said he looked forward to reuniting with defensive coordinator Mike Nolan. Soliai earned his only Pro-Bowl selection in 2011 when Nolan was running a 3-4 defense for Miami.
The Falcons leaned heavily on coaches and front office personnel in making their free-agent signings. Not only Nolan but also new defensive line coach Bryan Cox worked with Soliai in Miami.
In addition, new assistant general manager Scott Pioli, as general manager of Kansas City, drafted both Jackson and offensive guard Jon Asamoah, the Falcons' other free-agent signing on Tuesday.
Dimitroff called it a "very collaborative group."
"Scott, like the rest of our personnel department and our coaching staff, all had an important hand in the acquisition of our talent today," Dimitroff said in a conference call on Tuesday evening. "Scott gave us background on character, personality and skillset for the players who had been through the Chiefs' organization like Mike Nolan and Bryan Cox gave us background on character and player skillset with Paul Soiai playing for the Dolphins."
Pioli's tenure in Kansas City was marked by controversy, but Jackson, the third overall pick in 2009, had nothing but good things to say about him.
"I know I can just speak on Scott: I'm 27 years old and I've never met a person who's that honest and that straight-forward with you," Jackson said. "He's always the same."
Jackson talked about defending the run being a priority. He only has nine career sacks but said he thought he became one of the league's better run defenders as a 3-4 end over the past few seasons as he mastered the nuances of the scheme.
Another trait the Falcons are hoping for with the signings is additional toughness. Smith said has said he wanted to get tougher in the offseason.
"I define toughness as something that's constant," Jackson said. "You don't bend no matter what happens. I'll quote one of my favorites: you sharpen iron with iron. That's the definition of toughness."
Asamoah, as someone who practiced on a daily basis against Jackson in Kansas City, testified as to his past and current teammate's ability to defend the run.
"Tyson, to me, is one of the best run defenders in the league as far as he is tough on the run," Asamoah said. "I have personal experience. He has been a pain in my butt for four years now. ... He's much better getting on edges and stuff than he gets credit for. He's consistent, down and dirty, right in the trenches. He's going to be consistent jamming up that side or whatever side he's on."
In recent seasons, as the Falcons drafted wide receiver Julio Jones, they became more of a pass-first team. That could change. Asamoah realizes how important it will be for the Falcons to run the ball. He praised running back Steven Jackson.
He was asked if he is better at run-blocking or pass-blocking.
"You know, I love run-blocking but you got to be able to do both," he said. "I came here, we're going to throw the rock here. We've got talented guys. I'm going to be a great pass-blocker and if we've got to run it, I'm going to make it happen."
Certainly, he will be called upon -- as will his teammates on the opposite side of the ball to stop the run.​
---