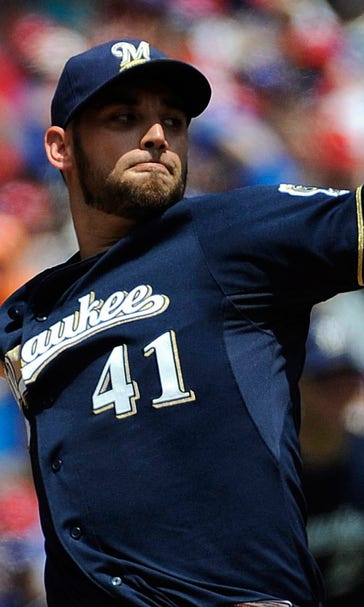 Estrada pitches well but Brewers can't solve Jays' Hutchison
BY foxsports • July 1, 2014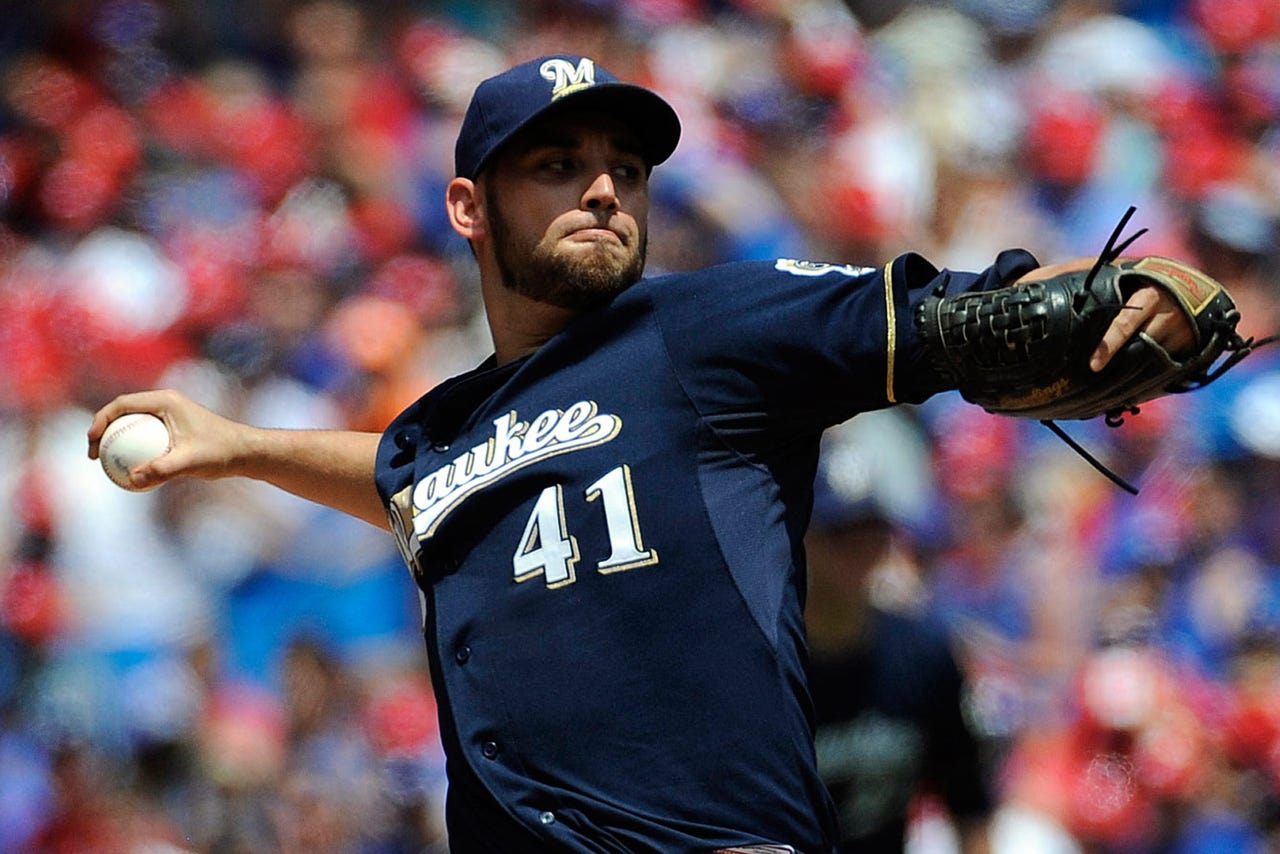 With Drew Hutchison on his game for Toronto on Tuesday afternoon, the Milwaukee Brewers needed to take advantage of the few opportunities they had in order to win the series opener over the Blue Jays.
The Brewers collected just four hits, went 0-for-5 with runners in scoring position, left seven on base and struck out 11 times to waste a solid start from Marco Estrada in a 4-1 loss to Toronto at Rogers Centre on Canada Day.
Hutchison, who entered having allowed eight earned runs in his last 10 1/3 innings, was dealing from the beginning. The right-hander struck out two batters in each of his first four innings, retiring 14 Brewers he faced before Khris Davis reached on an infield single in the fifth.
"I think he threw the ball really well," Brewers manager Ron Roenicke said of Hutchison. "I think he did what he wanted to do against us and he did it really well. We chased the ball out of the zone today. That's what we did today.
"He has good life on his fastball. When he is throwing it up, it is hard to catch up to it. He knew what we were doing and we kept chasing it."
A pair of solo home runs off Estrada staked the Blue Jays to a 2-0 lead, but the Brewers cut the deficit to 2-1 when Scooter Gennett scored from first base on a two-out double from Ryan Braun in the top of the sixth inning.
Milwaukee had a golden chance to at least tie the game in the seventh inning, putting runners at second and third with just one out. Hutchison engaged in a seven-pitch battle with Lyle Overbay, eventually striking the veteran first baseman out on a nasty slider for the second out of the inning.
After Mark Reynolds drew an eight-pitch walk to load the bases, Jean Segura lined out to right field to end the threat.
Pinch-hitter Rickie Weeks was hit by a pitch to start the eighth, but Dustin McGowan got Ryan Braun to hit into a big double play. Jonathan Lucroy drew a two-out walk only to watch Carlos Gomez strike out for Milwaukee's 11th punch out of the afternoon.
"We had some (opportunities), not a whole lot," Roenicke said. "We had a couple of opportunities, but we didn't get a lot of hits. A lot of strikeouts and not a lot of hits."
Toronto added a pair of insurance runs off reliever Rob Wooten in the eighth inning on RBI doubles from Melky Cabrera and Edwin Encarnacion, essentially putting the Brewers away before closer Casey Janssen worked a scoreless ninth.
Hutchison struck out a career-high 10 batters over seven scoreless innings Tuesday, picking up his first win since June 13. One of the top prospects in Toronto's system, Hutchison didn't pitch in the big leagues and made just 10 minor-league appearances in 2013 after having Tommy John surgery in August of 2012.
"I think any time a pitcher can do what he wants to do with a ball, I think it is very good pitching," Roenicke said. "He did exactly what he wanted to do with it. He had three pitches that I thought he threw anywhere he wanted to and they were all very good pitches."
Hutchison shutting down the Brewers made a tough-luck loser out of Estrada, who allowed just a pair of solo home runs over six innings. The right-hander walked just one batter and allowed six hits while striking out a pair.
Davis leaves: After being hit by a pitch and awkwardly sliding to avoid a tag on a stolen base in the seventh inning, Brewers left fielder Davis was pulled from the game with a strained left shoulder.
Davis was picked off first base by Hutchison with runners at the corners and one out in the seventh, but Carlos Gomez just taking a step toward home caused Encarnacion to hesitate, allowing Davis to avoid the tag and slide safely into second.
Roenicke said Davis felt the injury when he dove into the base.
"We'll see how he is tomorrow," Roenicke said. "He'll be day-to-day."
Elian Herrera took over for Davis in left field and reached on an infield single in his only at-bat.
All-Star update: While the Brewers were playing the Blue Jays on Tuesday afternoon, Major League Baseball released its final National League All-Star fan voting update.
Aramis Ramirez continues to lead at third base, while center fielder Carlos Gomez jumped to second among National League outfielders.
With voting ending at 11:59 p.m. ET on Thursday, Gomez holds a starting spot by 488,729 votes. Ramirez's lead is smaller, as he's up just 235,060 votes on New York's David Wright.
First baseman Mark Reynolds moved into second place at first base, but he's 1.1 million votes behind Arizona's Paul Goldschmidt. Jonathan Lucroy is second at catcher but is nearly 500,000 votes behind St. Louis' Yadier Molina for a starting spot.
Although Jean Segura is second at shortstop, he's over two million votes behind Colorado's Troy Tulowitzki. Ryan Braun (fifth) and Davis (seventh) are in the top 10 in the outfield but likely won't get the push necessary with just two days left to vote.
---