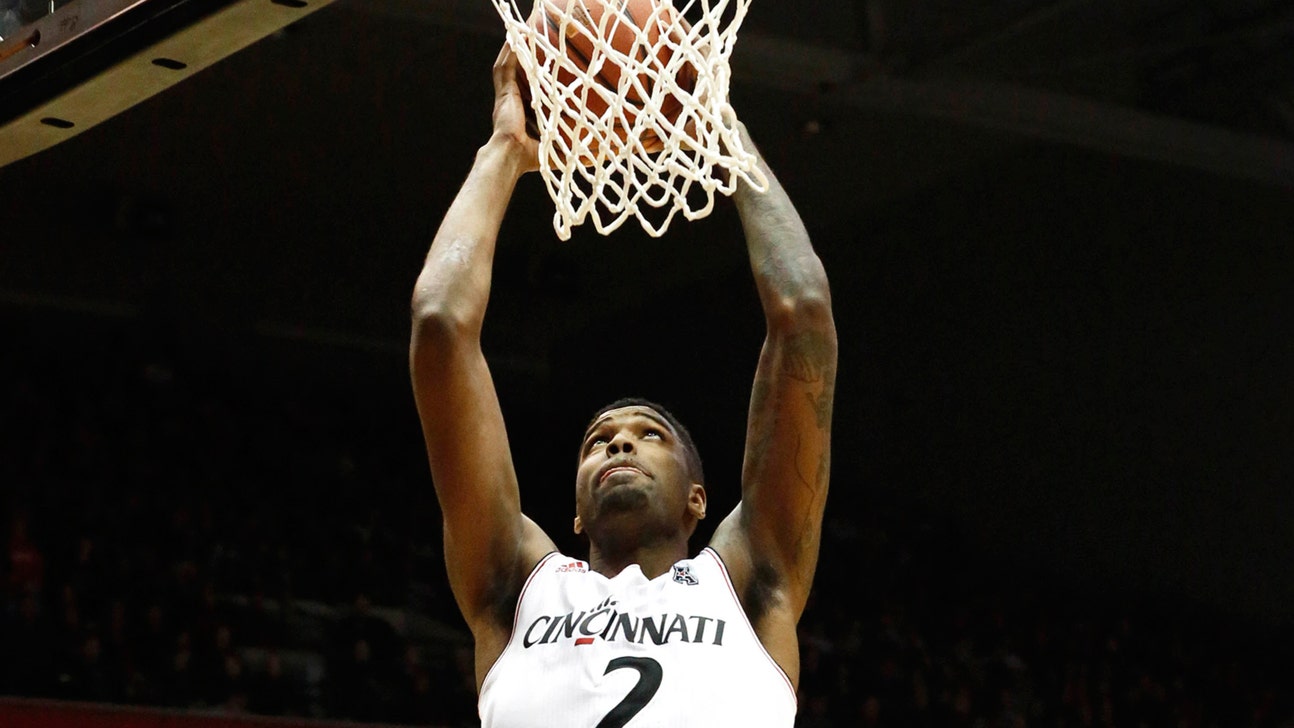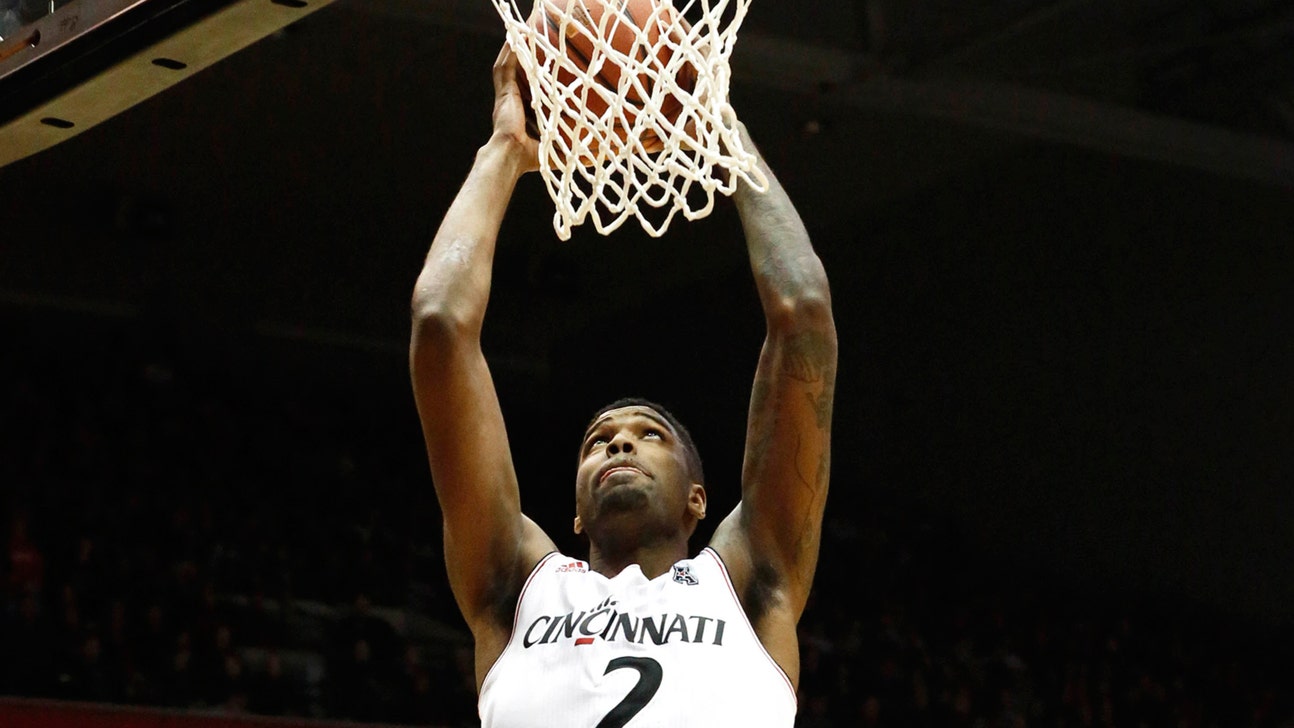 Escape from Fifth Third; Bearcats recover to avoid loss to USF
Published
Feb. 7, 2015 11:55 p.m. ET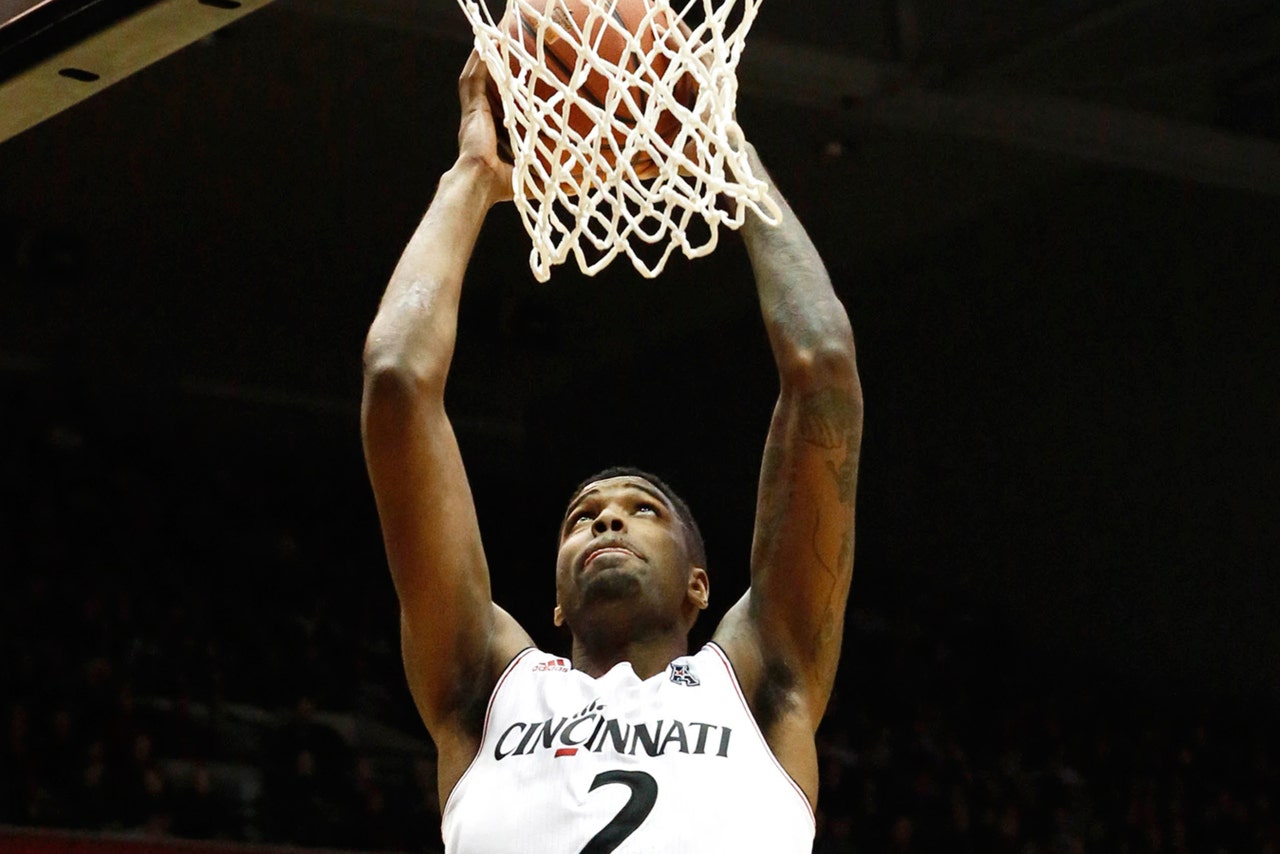 CINCINNATI -- Larry Davis knew exactly how to explain the University of Cincinnati's 63-58 win Saturday night against South Florida.
"We survived what could have been disaster for us in the RPI in a lot of ways and found a way to win the game," said UC's associate head coach. "At the end of the day, we won it the Bearcat way."
A 16-point first half lead turned into a four-point deficit in the second half and an unexpected test of mettle over the final 10 minutes of plays.
No one is ever going to confuse the Bearcats with a smooth operating unit, even against a team that was 7-16 entering this game, but after having things their way for the first 15 minutes against the Bulls and then having everything go just the opposite the next 15 minutes, the Bearcats regained their focus and staved off what would have been a second loss to a team ranked 200 or worse in the RPI in less than a week.
Sophomore guard Kevin Johnson made three consecutive 3-pointers in the second half and junior Farad Cobb scored 16 points to lead UC but, as is typical with this team, it was turning around its defensive effort that proved decisive.
No one is ever going to confuse UC with a bad defensive team. There may be some poor stretches, as there was in this game, but this program's foundation is its ability to defend.
"It starts with us being together and start focusing on defense and playing harder," said Johnson. "It's understanding why they're scoring and what they're doing on offense. When it all comes together we get some stops and pull it out like we did."
UC led 28-12 with 4:42 left in the first half after backup center Corey DeBerry worked for two offensive rebounds before finally getting his shot to fall. That type of tenacity is how the Bearcats built a 16-point lead. Lacking that tenacity is how they gave the lead up over the next 15 minutes.
"We lost our edge a little bit," said Davis. "We weren't defending. We kept letting them get into the lane. They had (36) points in the paint. It wasn't their post guys. The guards just kept driving."
South Florida missed 19 of its first 25 shots from the field. UC center Octavius Ellis had three blocked shots and a few more among those attempts. The Bulls made 14 of their next 18 shots. South Florida went on a 29-9 run and had a 41-37 lead with 10:49 left. Troy Holston Jr. had just two points in the first half for the Bulls but made five of the seven shots he took in the second half, including four of the five 3-pointers he attempted. Corey Allen Jr. didn't make a single trey but led all scorers with 18 points.
To Davis' point, all eight field goals Allen Jr. made were in the paint.
The danger with playing a team like South Florida -- as the Bearcats found out last Sunday in a 50-46 loss at East Carolina -- is you can't let up or take things for granted. South Florida, despite its record, never gave up on the game.
UC was coming off an emotional win at No. 23 Southern Methodist Thursday night, a win that helped balance out the loss at East Carolina. The Bearcats didn't come out flat or ill-prepared to play against South Florida. They just fell into a rut. They made just 3-of-22 field goals while USF was taking control of the game.
"Once we got up, we had a letdown. We thought "Oh, this is going to be easy." That is a young team not realizing that you had a team teetering on, if you get three or four more stops in a row they probably give in," said Davis. "That goes back to our mental toughness, our toughness to keep defending and keep them out of the lane and do what we need to do."
UC is 17-6 now and 8-3 in the American Athletic Conference. SMU (19-6, 10-2) beat Tulsa (17-6, 10-1) Saturday night, while Temple (17-7, 8-3) knocked off Memphis on the road by one point. The conference race has gotten tighter. UC's next game is Tuesday at Temple. The Bearcats beat the Owls 84-53 on Jan. 17 behind a 55-point second half in which they made 20 of 26 shots.
They can't count on this game playing out in the same fashion.
"They know what we did here in Cincinnati so you know they're going to come out and play," said Johnson. "We've got to match their intensity and stick to what we do to come out victorious."
---