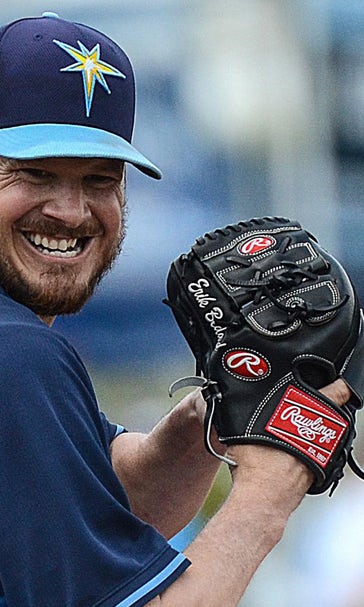 Erik Bedard makes final pitch for spot in Rays rotation
March 21, 2014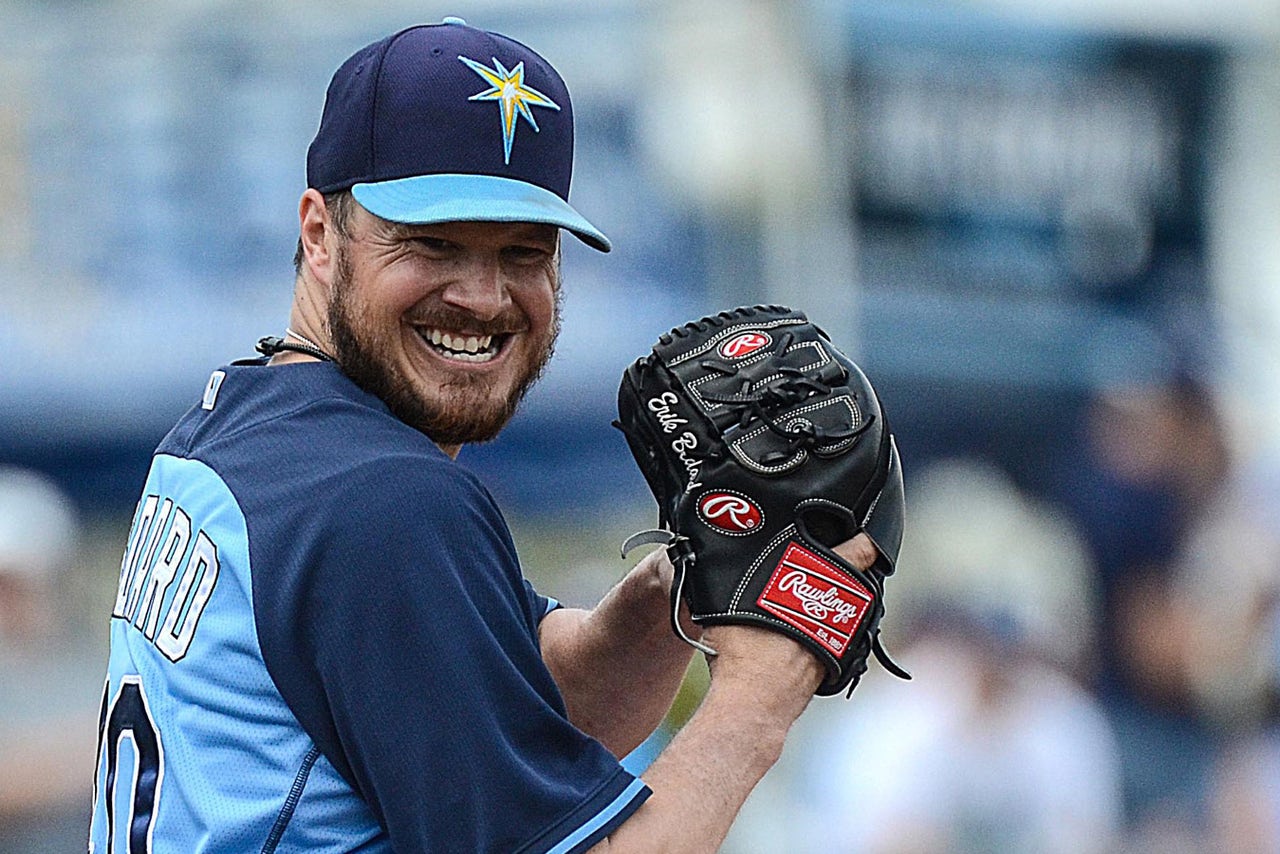 PORT CHARLOTTE, Fla. -- Joe Maddon has had enough of the debate for now. The contenders have had enough time to state their cases. Likely, all involved have had enough of the questions about the topic.
We're nearing a decision on the Tampa Bay Rays' fifth starter, which presumably will come Saturday. After left-hander Cesar Ramos (impressive) and right-hander Jake Odorizzi (OK) offered their parting performances Thursday night, left-hander Erik Bedard scrambled through 5 2/3 innings Friday by allowing four runs and eight hits with four strikeouts in a 5-0 loss to the Toronto Blue Jays.
"We've been talking all day," Maddon said near the home dugout at Charlotte Sports Park, the pick looming large. "So now we'll have to try to get together. I've had it today. So we'll have to talk about it tomorrow morning and give everybody a chance to think about it."
You want to talk about a complicated choice?
Nothing about the selection between Ramos, Odorizzi and Bedard is easy, because the most obvious of markers -- spring stats -- are irrelevant in Maddon's eyes. He said as much Friday, when he brushed aside the math like a used gum wrapper by saying, "I'm not a spring training numbers guy. I've been talking about that all year."
OK, then.
He has a point. This is a choice about performance, but it's also one of feel.
What's seen when the ball leaves the hand of each contender? How do they carry themselves on the mound? How much growth have they shown with their pitch repertoire?
What are the positives of promoting youth (Ramos or Odorizzi) and the negatives of losing a 10-year veteran like Bedard, who will likely use an opt-out clause to explore options elsewhere if he's not chosen?
"I felt pretty good," Bedard said. "I was throwing my breaking ball for strikes whenever (I wanted), and I was also throwing my changeup and fastball."
Ramos and Odorizzi, to armchair analysts, look to have more promise. Bedard closes his case at 2-2 with a 6.88 ERA in five appearances, which is an eyesore compared to Ramos' no-decision spring with a 2.63 ERA in four outings and Odorizzi's 1-1 record with a 3.75 ERA in five trips to the mound.
Still, Maddon has said those numbers mean little. That means looking at a stat sheet for this answer is like staring into an optical illusion until the pupils burn.
This choice will be made with more debate into Saturday morning, with more angles to consider, with more evidence to be exchanged.
History. Potential. Experience had and experience to gain.
"It has been tough," Maddon said. "We just had a spirited discussion this morning before we came out. It's not easy. They've all represented themselves extremely well. We've just got to try to figure out how this thing fits and who's going to give us our best chance to win coming out of the gate."
The Rays know how important each start can be. Look to last season when they needed a 163rd game to clinch an American League wild card spot. Or how they slid into the playoffs after the Game 162 dramatics of 2011.
Baseball is a marathon. But during the Rays' run of four playoff berths in six years, they have proved that no one night can be overlooked, because it can mean the difference between an October spent playing or an October spent filling vacation time.
Sure, either Ramos or Odorizzi or Bedard likely will be a bridge to right-hander Jeremy Hellickson, who's expected to miss the regular season's first six to eight weeks while rehabbing from arthroscopic surgery on his right elbow.
But whoever is tapped for the role, a string of deadpan starts will be unacceptable. The stakes are too high within an AL East that's primed for a fascinating year with the defending World Series champion Boston Red Sox and the re-tooled New York Yankees eager to charge toward the top of the standings. Competition will be stiff.
"The other guys I'm competing with are really good," Bedard said. "It's hard to make a decision, I'm sure, and they're going to crunch some numbers and go with their gut feeling. It's a great opportunity. I love the team and the organization. We'll see tomorrow."
And how hard is the wait?
"Yeah," Bedard said, "I guess everybody wants to know, especially the other guys."
Soon the debate will turn to choice, with the questions behind everyone at last.
You can follow Andrew Astleford on Twitter @aastleford or email him at aastleford@gmail.com.
---