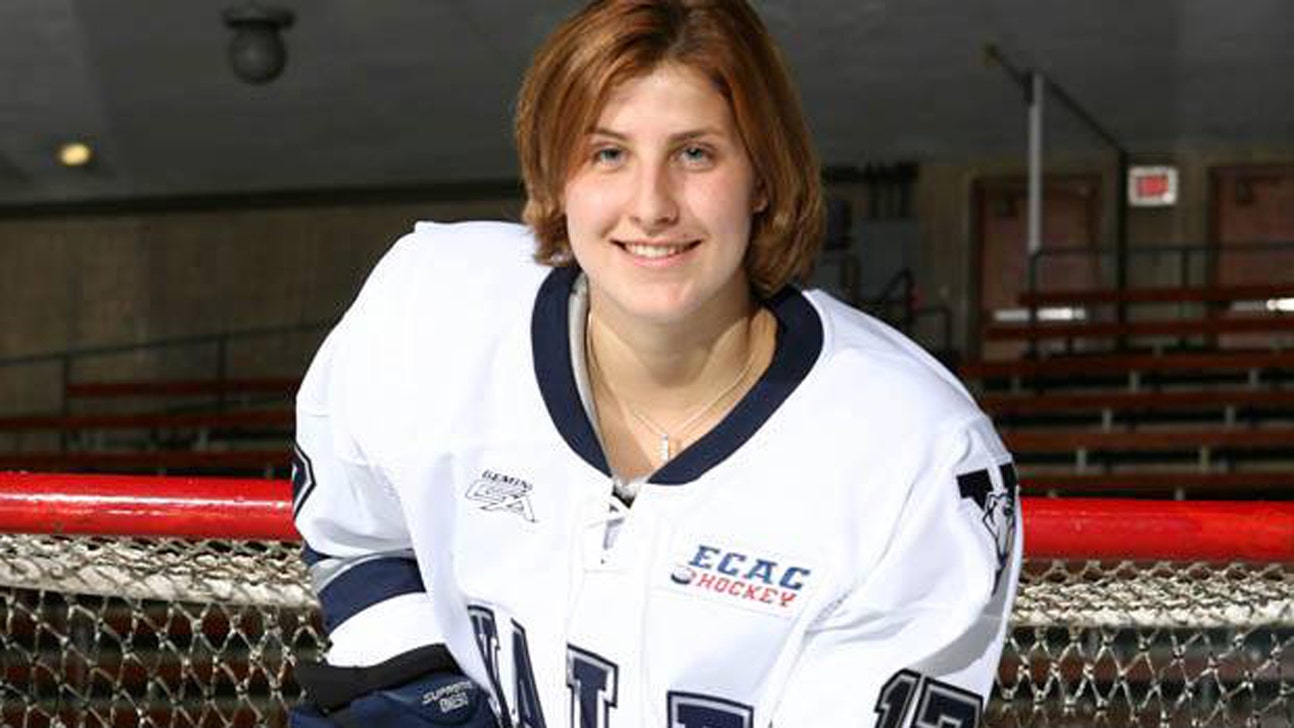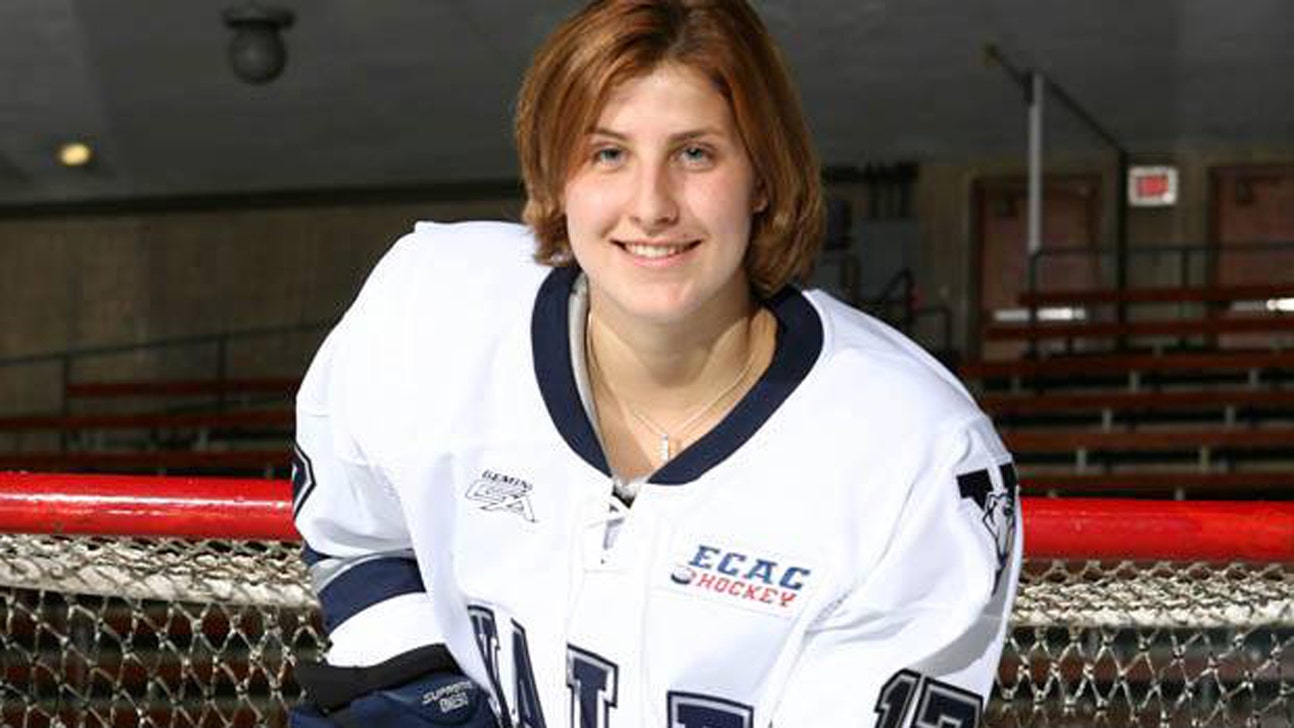 Entire Blues team is supporting Schwartz on a tough day
Published
Jan. 24, 2014 11:02 a.m. ET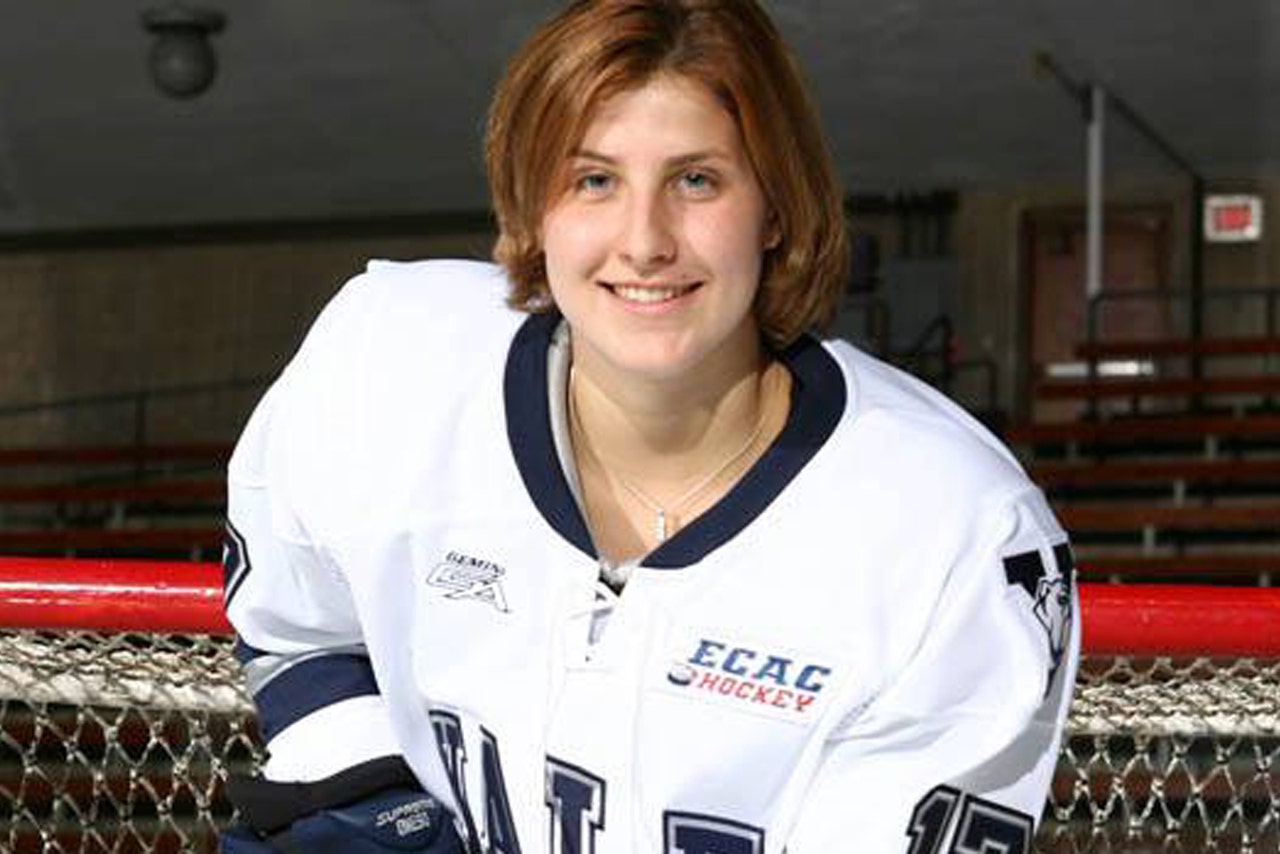 ST. LOUIS -- The St. Louis Blues are using their off day today to support Jaden Schwartz and his family and to honor the memory of his sister, Mandi.
The team is traveling from New York City to New Haven, Conn., where Yale will honor Mandi Schwartz, who played hockey for the Bulldogs before she died of leukemia three years ago.
Yale is hosting Brown on Friday and will honor Schwartz with its annual "White Out For Mandi" night at Ingalls Rink. The event will raise awareness and raise funds for the Mandi Schwartz Foundation.
"It's special," Jaden Schwartz said. "I was planning on going. I didn't really know the whole team was going to go. It kind of just worked out. That means a lot. It means a lot to my family, and I think it will help Yale out as far as hopefully bringing some more people out and raising awareness as much as we can. It's pretty special. It definitely means more than probably these guys will know."
Schwartz, 21, is one of the youngest players on the Blues' roster, but he's part of their family, already part of the fabric of the organization.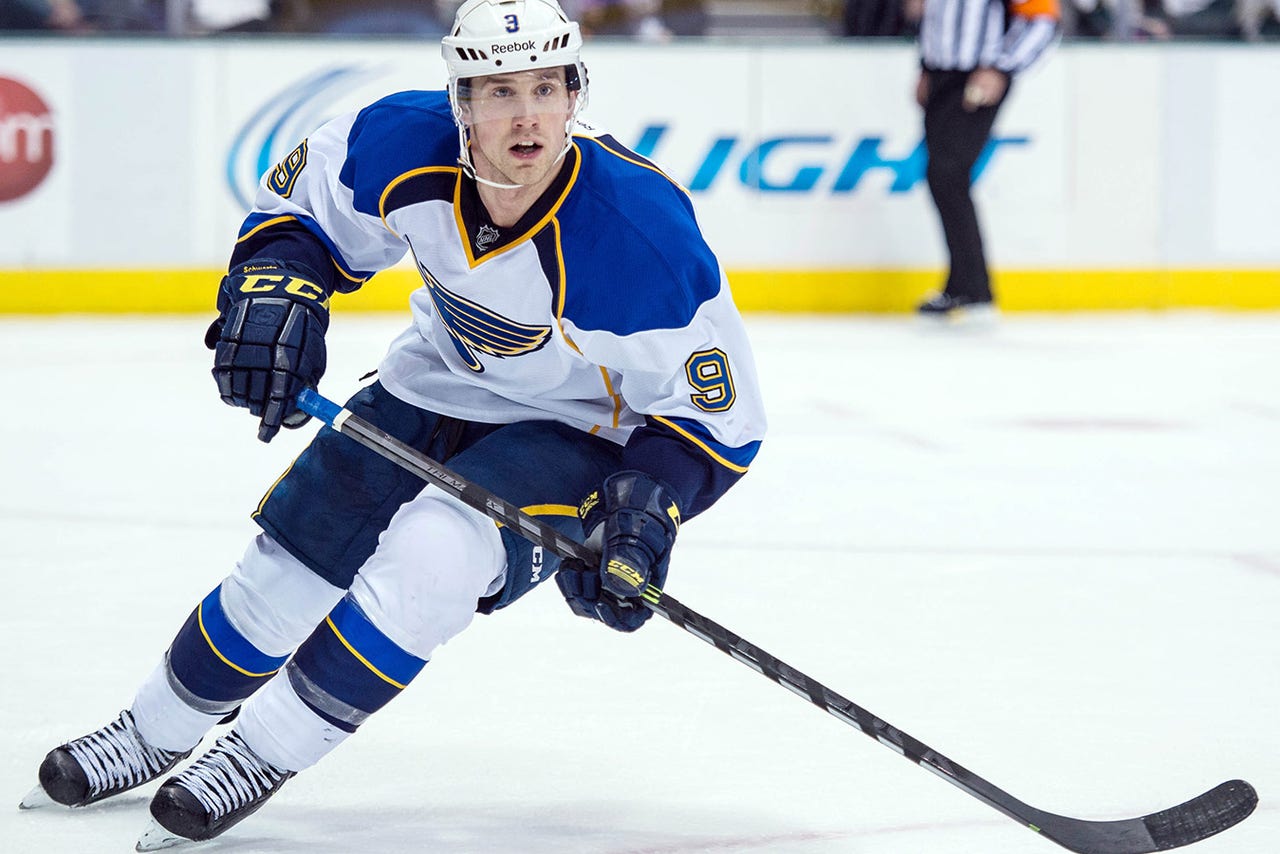 His sister was battling her illness when the Blues drafted Jaden Schwartz in 2010.
What began with him asking a few of his teammates if they would go with him quickly turned into an event the entire team rallied around.
The Blues have a fortunate break in the schedule with road games against the New York Rangers on Thursday night and then against the New York Islanders on Saturday, which allows them to travel to Yale today for a practice at Ingalls Rink and then the game against Brown.
"He's a young guy," Blues captain David Backes said. "Obviously, what he and his family went through with Mandi was before he got to our team, but he was part of the family. He was drafted into the organization. I think it touched all of us what they went through. It started out they were doing a fundraiser and we happened to be in the area. He quietly asked, I think, Petro (Alex Pietrangelo) and me to come up to the fundraiser game that they are going to have. And from that it was like, 'Why wouldn't we have a bigger showing there?' for support of what their family has gone through and hopefully raise some awareness and some money to combat this illness that no other families, or hopefully not many other families, have to feel the pain that they've had."
Mandi was battling the disease when St. Louis selected Jaden in the first round of the 2010 draft, and the organization has supported the Schwartz family ever since.
"He's a strong little bugger," Backes said. "I think he draws a lot of inspiration from his sister and everything she went through. I followed the story before and it's brought me to tears before, so I can't imagine what they've gone through and how great of people they are going through those tough times."
For more on this story, click here to read David Whitley's feature for FOXSports.com.
LAPIERRE RETURNS
The Blues made some roster moves Thursday, activating forward Maxim Lapierre and assigning forward Adam Cracknell to the Chicago Wolves of the American Hockey League.
Lapierre, who had missed five games with a lower-body injury, returned to the lineup Thursday and played 10:12 of the Blues' 2-1 win over the Rangers. He had three shots.
Signed in the off-season as a free agent, Lapierre has nine points (six goals, three assists) and is plus-2 in 40 games this season.
Cracknell had played in 17 games for the Blues and recorded two assists and was plus-2. He has averaged 7:33 of ice time each game.
Lapierre's return to the active roster meant the Blues had their entire roster healthy for the first time in months. St. Louis scratched forward Derek Roy and defensemen Jordan Leopold and Carlo Colaiacovo against the Rangers.
Watch the 'Blues Live' pregame and postgame shows before and after every St. Louis Blues game on FOX Sports Midwest.
STEEN 'DAY TO DAY'
Blues coach Ken Hitchcock told reporters that leading scorer Alexander Steen was considered "day to day" with a lower-body injury after leaving Thursday's game in the second period after banging into the boards awkwardly.
Steen recently missed 11 games because of a concussion. Steen, who leads St. Louis with 26 goals and 42 points in 39 games, has played in four games since his return.
He has goals in back-to-back games and has four points in his last three games after a two-assist night in a win at Detroit on Monday.
You can follow Nate Latsch on Twitter (@natelatsch) or email him at natelatsch@gmail.com. 
---