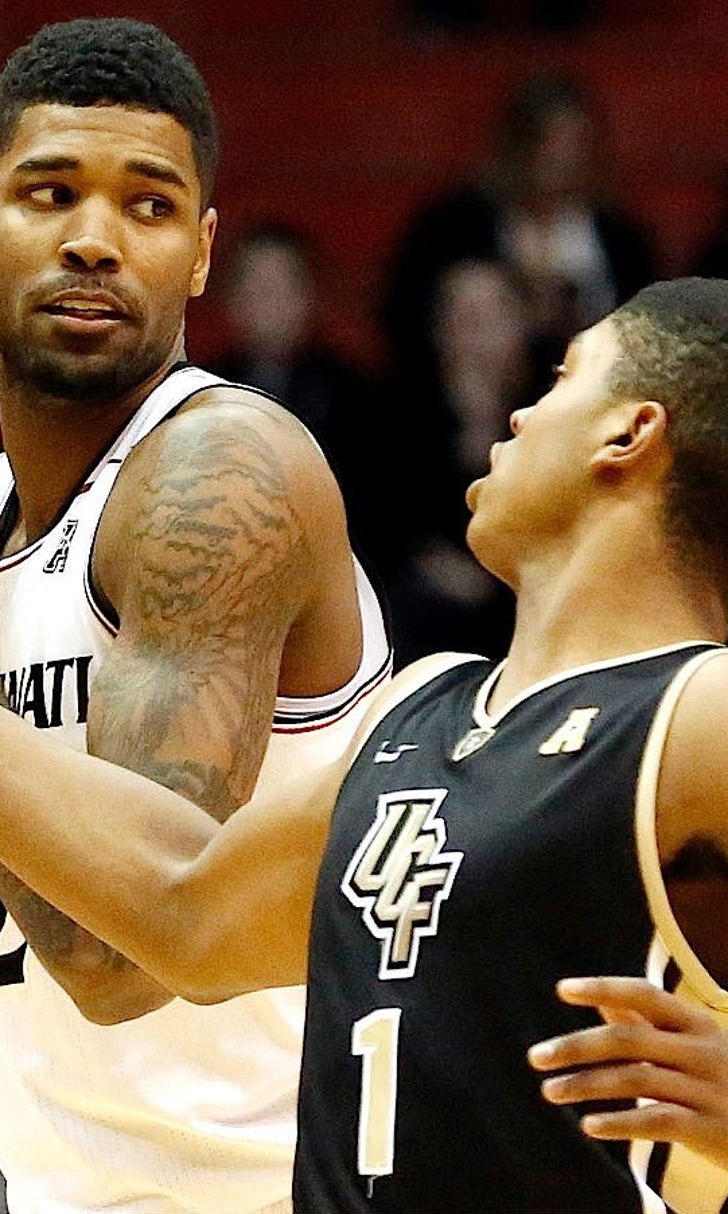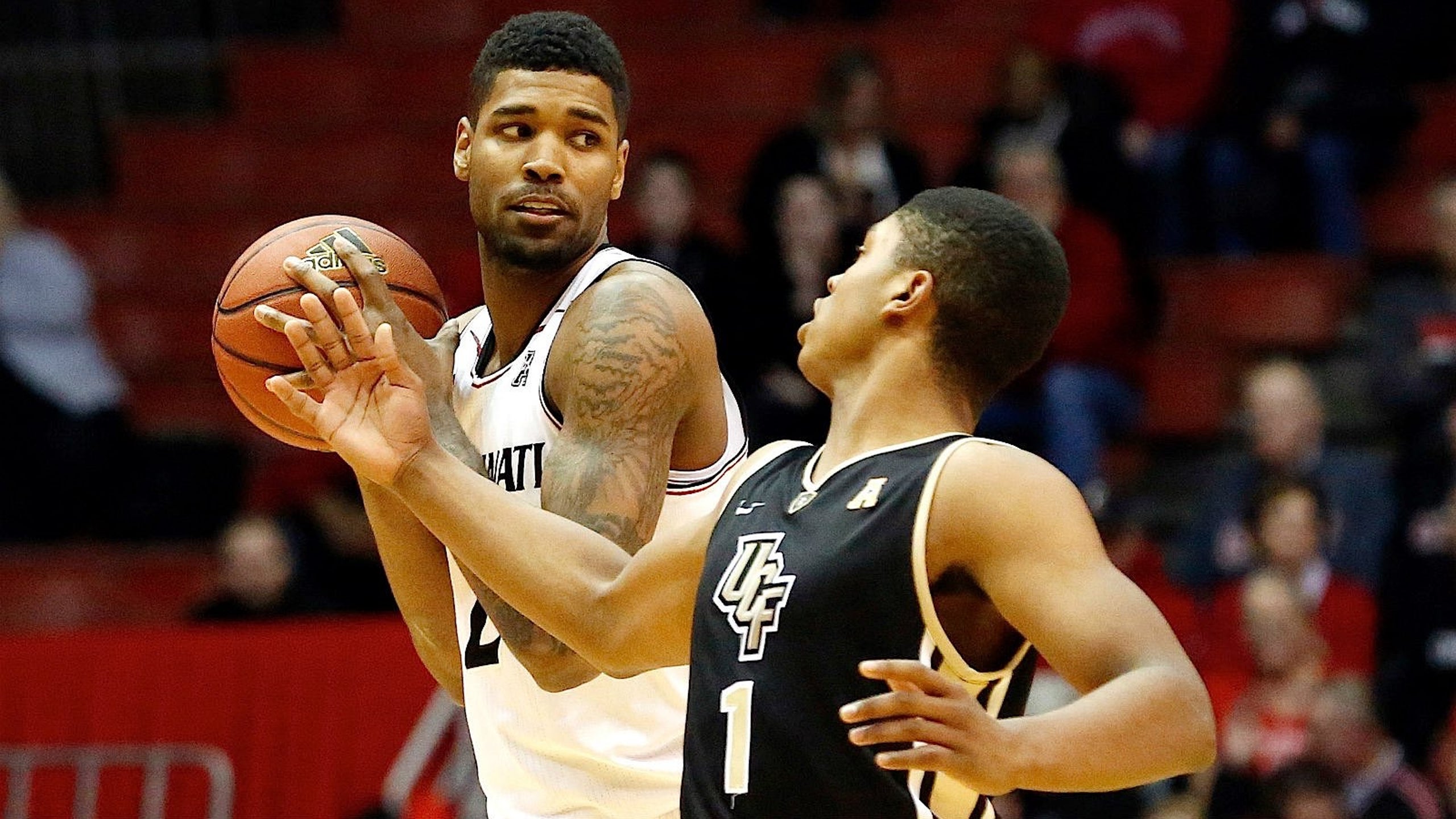 Ellis makes up for lost time as Bearcats beat UCF, 83-60
BY foxsports • February 25, 2015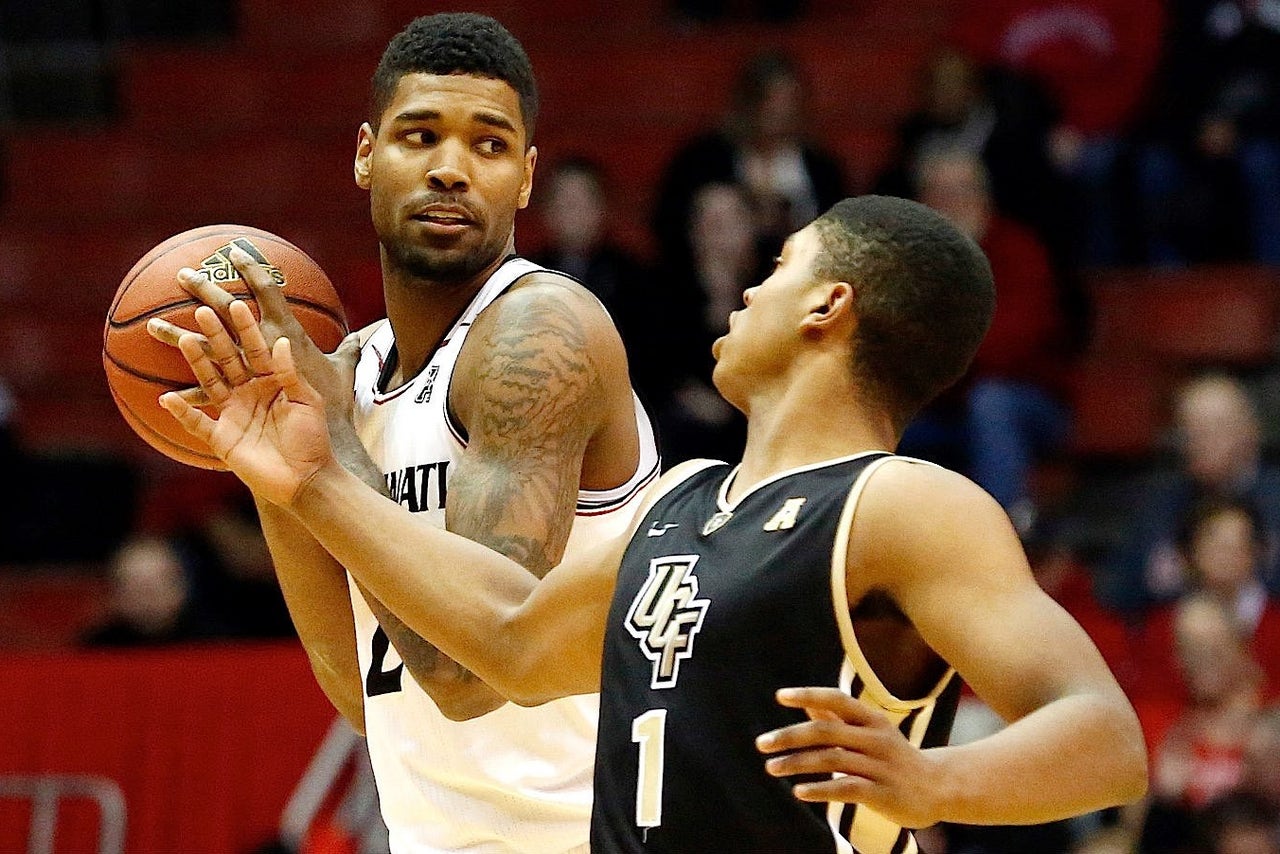 CINCINNATI -- Octavius Ellis knew he owed his teammates. He left them short-handed the last time out. They won in Houston last Saturday night despite his absence but the University of Cincinnati junior center didn't want to leave them hanging again.
Ellis came ready to play Wednesday. All of the Bearcats were ready when it came time to tip-off against Central Florida but especially Ellis who scored a career-high 20 points and grabbed eight rebounds in an 83-60 win at Fifth Third Arena.
The win was UC's second in a row after a three-game losing streak and improves the Bearcats' record to 19-9 overall and 10-5 in the American Athletic Conference. They are tied with Temple for third place in the league behind co-leaders SMU and Tulsa (13-2) with three games left in the regular season.
Ellis was ejected from last Saturday's game Houston for committing a Flagrant 2 foul with 7:33 left in the first half on Houston forward Danrad "Chicken" Knowles. He gave a two-handed push to Knowles without making a play on the ball while Knowles was in the air heading for the basket. Ellis played a season-low 10 minutes, scoring just four points with one rebound.
UC trailed by as many as 10 points in the first half of that game but rallied for a 63-53 win.
"I'm an intense guy all of the time. I just did a bonehead play at the wrong time," said Ellis. "I knew I didn't want to give him a free layup (but) I couldn't get to him in time to block it. I pushed him but he's a thin guy like me. Both of us are the same size and probably lift the same amount of weight."
Ellis scored 12 points in the first half, including six during the opening 5:20 of play as UC jumped out to a 16-4 lead.
"I had a talk with him today and said "Tay, you've got to play, man. You've got to play. You've got to come out and from the minute you walk in at the shoot-around today you've got to be focused. You've got to be a team leader. They've got to look at you and say Tay is locked in." He did and he played well," said associate head coach Larry Davis. "We've got to have that out of him the rest of the way. I don't expect him to get 20 every night but I expect him to play well. Our best players have got to play to their potential the rest of the way if we're going to keep winning."
All five starters for UC scored in double figures for the first time this season. Junior forward Shaq Thomas scored 13 points, while junior guard Farad Cobb had 11 points and five assists. Sophomore guard Troy Caupain had 10 points and six assists, while freshman forward Gary Clark had 10 points. The Bearcats shot a season-high 64.7 percent from the field, the fourth highest total in a single game in program history, and had a season-high 20 assists on their 33 made field goals. They attempted just eight 3-pointers, making six of them.
UC made seven of its first 10 shots. It's a trend that didn't stop in the first half as the Bearcats went 18-of-23 (78.3) percent from the floor in taking a 43-30 lead into the locker room. It was the most points scored in the first half by UC all season.
"We came out and tried to be more aggressive and push the ball more and get more points in transition," said Thomas, who had a career-high 18 points at Houston. "Getting out in transition with Farad and Troy, I just got to get out in front."
The only other time this season Thomas has scored in double figures in consecutive games was in late December when he had 10 points against Wagner and 15 at North Carolina State in a pair of wins.
UC leads the AAC in scoring defense, allowing just 55.4 points a game. Ellis is among the league leaders in rebounding and blocked shots. At 6-feet-10, 226 pounds, he is an eraser in the middle for the Bearcats and he does it without fouling. He's fouled out of just two games this season. That's why losing him so early against Houston hurt.
It's why he wanted to make things up to his teammates.
"We came out with a lot of energy today," said Ellis. "Momentum came early."
---