Brian Elliott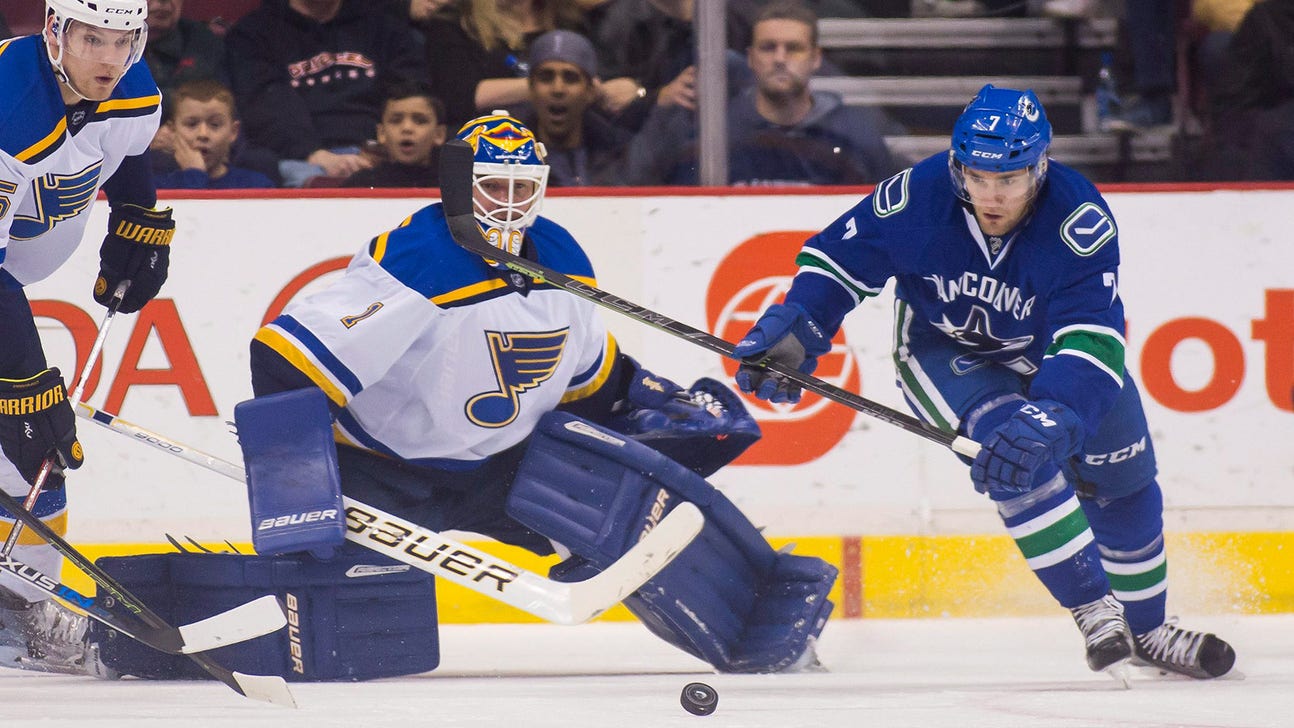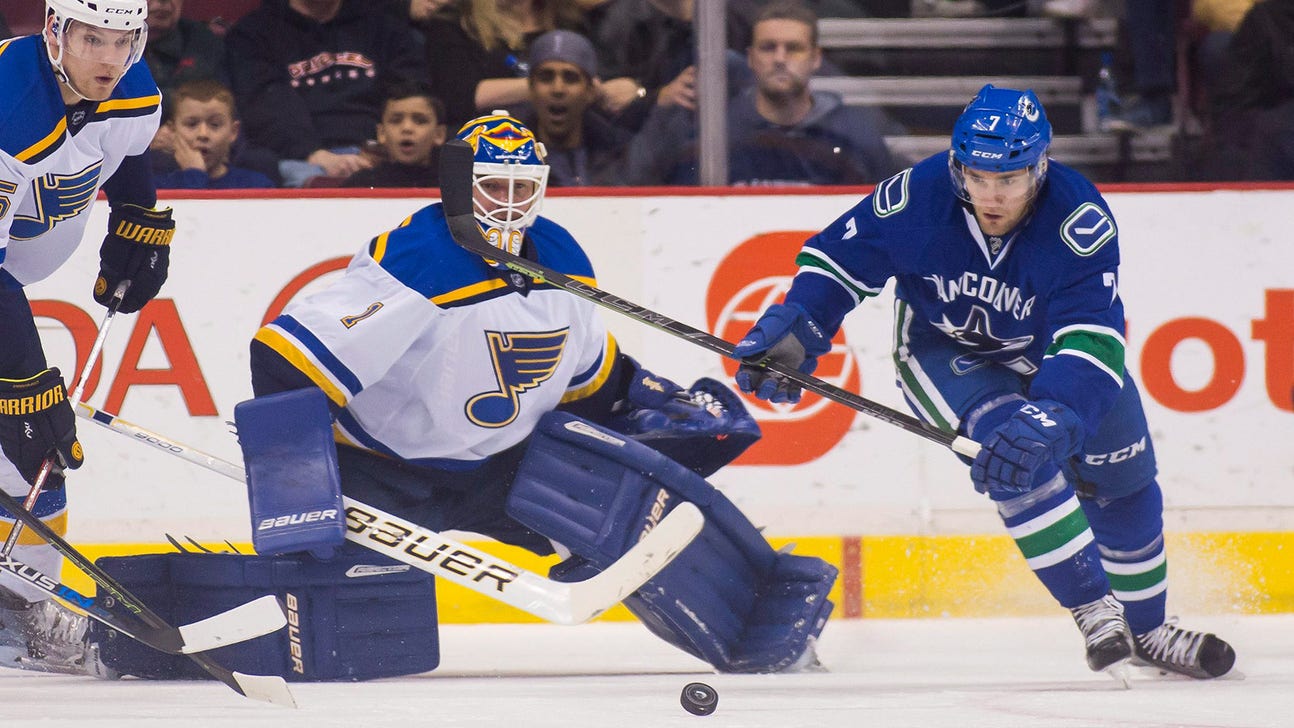 Brian Elliott
Elliott to remain in net when Blues head to San Jose
Published
Mar. 21, 2016 10:33 p.m. ET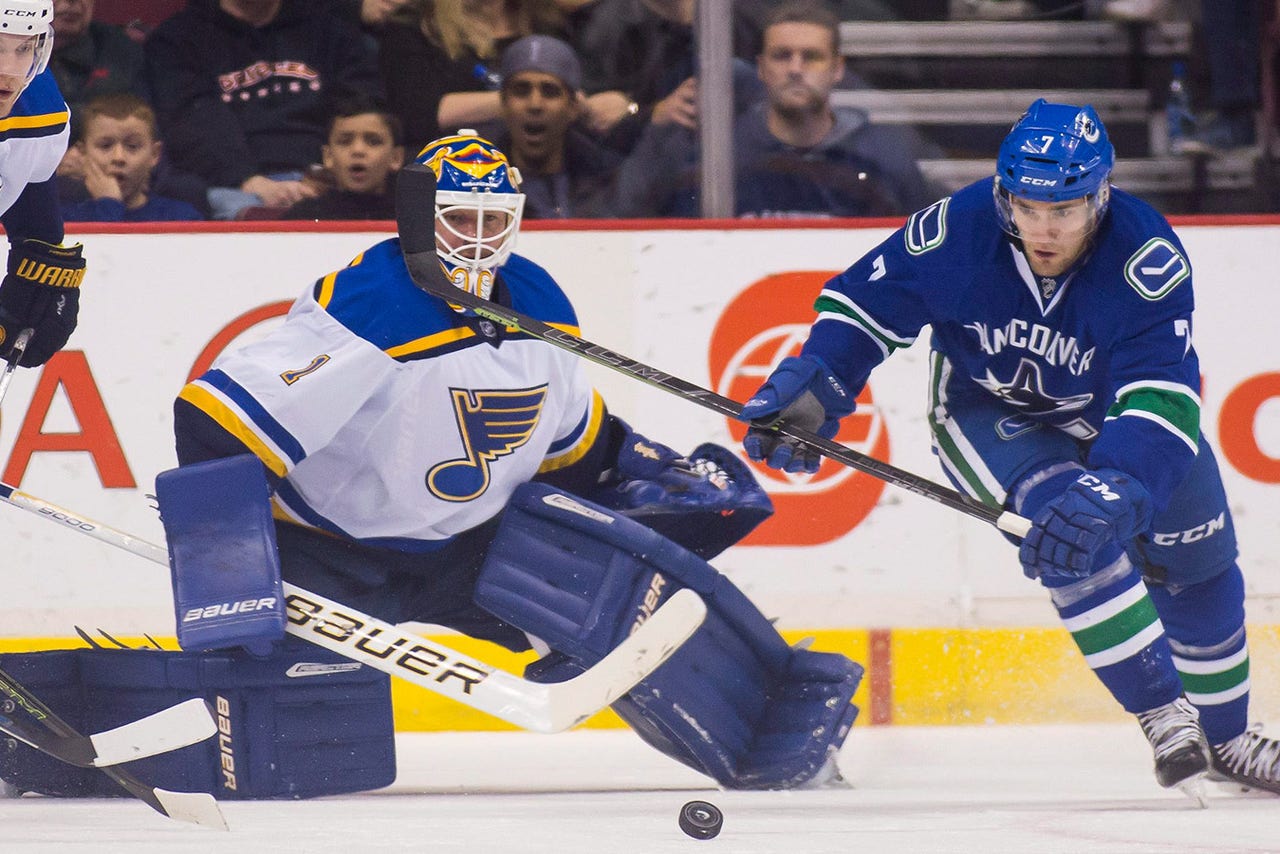 Brian Elliott gave the St. Louis Blues a major boost with a shutout in his return.
He'll have a bigger challenge in his next outing since he likely has bad memories of facing the San Jose Sharks.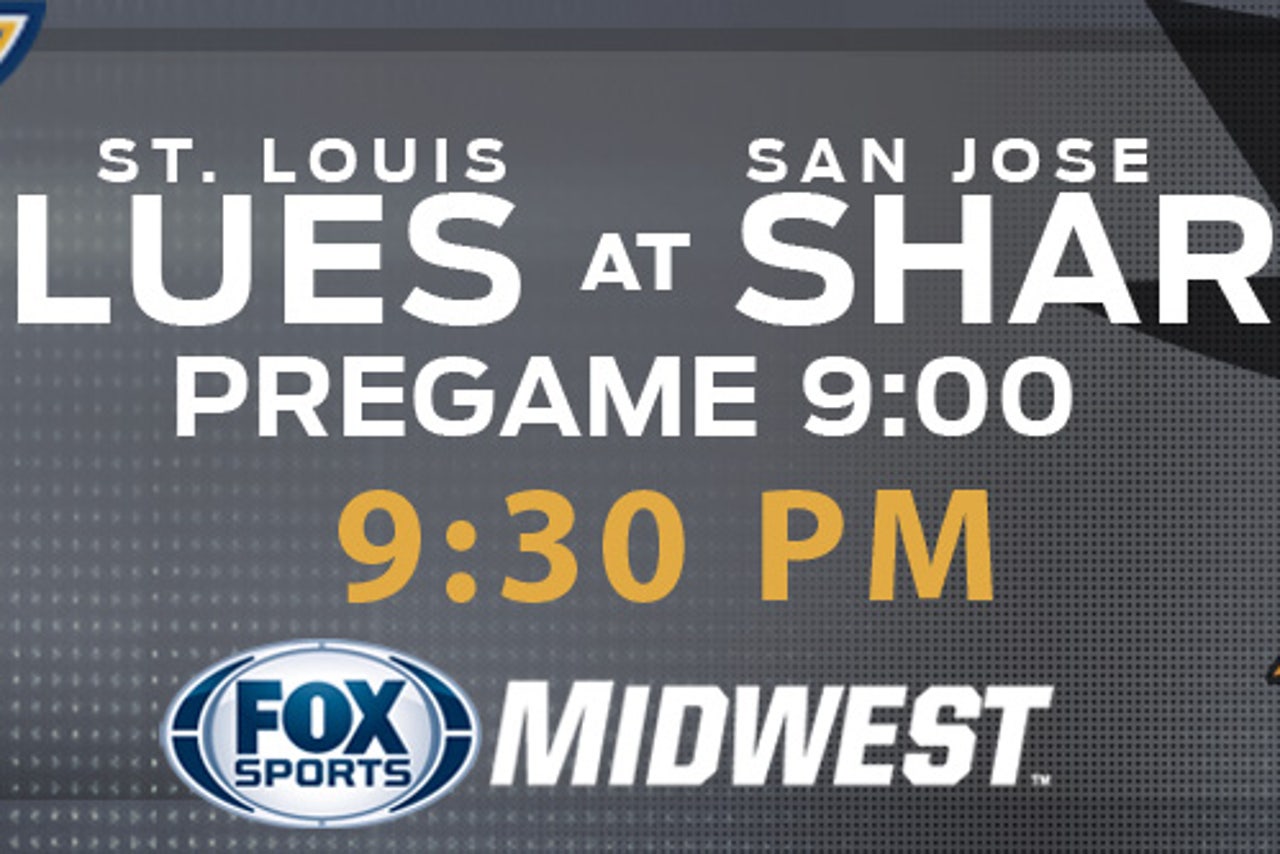 Elliott and the Blues seek to complete a five-game trip with a winning record Tuesday night when they meet a Sharks team in position to clinch a playoff berth.
The goaltender returned Saturday with 19 saves for his second shutout in a 3-0 victory over Vancouver. The effort came after St. Louis (42-22-9) conceded 13 goals over consecutive defeats.
"I think for our whole team, we needed to have a good game and get a good solid St. Louis Blues type of hockey game," Elliott said. "We didn't play well the last couple of outings and this is good. Hopefully, we can take it into San Jose and wrap up the road trip with a high."
Elliott came back from a 10-game absence from a lower-body injury suffered when he faced the Sharks (41-25-6) in a 6-3 defeat Feb. 22. He was on a roll with a 1.99 goals-against average in winning five straight starts before he allowed three goals in the first 12:59 of that one.
He also yielded three goals on 32 shots in a 3-1 defeat to San Jose on Feb. 4.
Coach Ken Hitchcock, whose team improved to 2-2-0 on this trip, said Elliott will start Tuesday.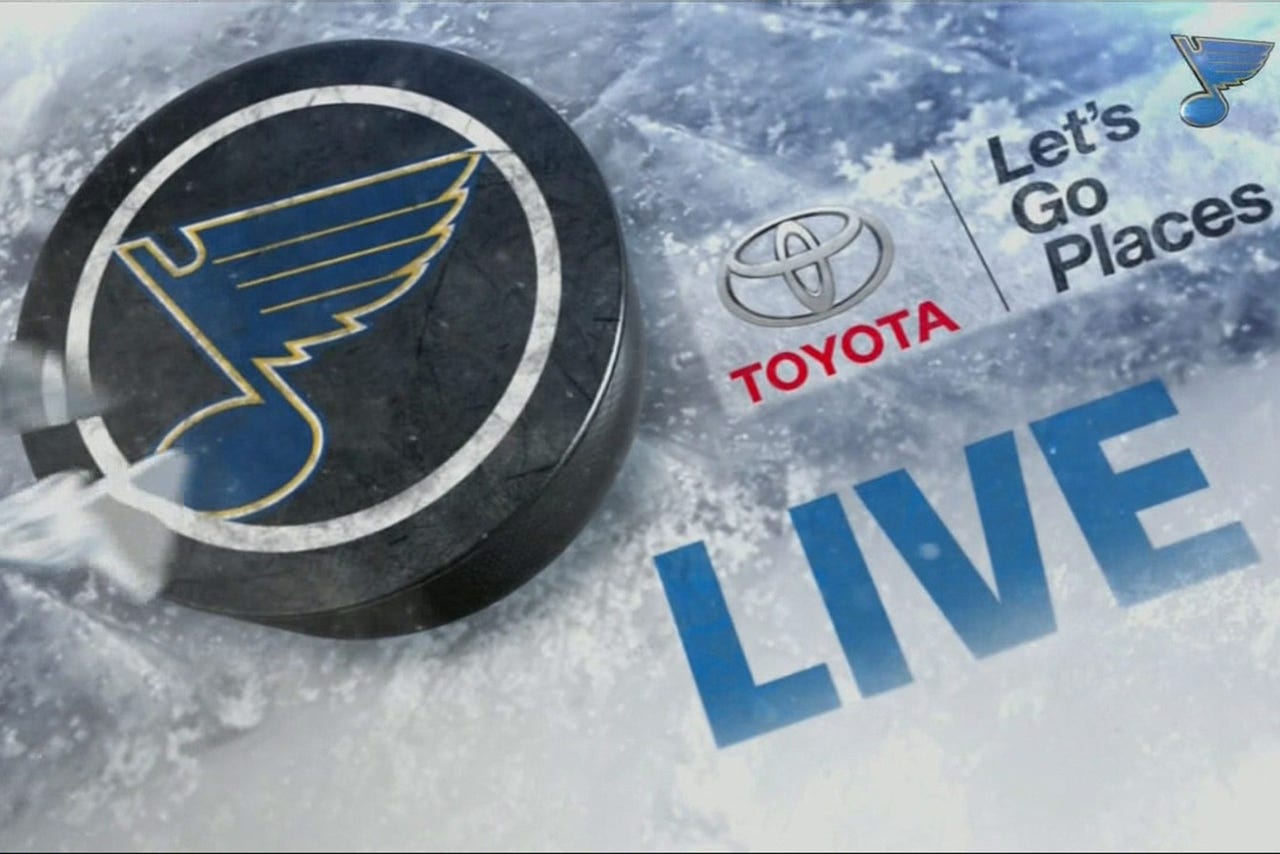 Watch the Blues Live pregame and postgame shows before and after every St. Louis Blues game on FOX Sports Midwest.
"It's his turn," Hitchcock told the Blues' official website. "Shutout, played well, we'll play him and then we'll gauge it on the weekend what we're going to do."
San Jose can stretch its season-high home win streak to five and clinch a Pacific Division playoff berth with a victory. The Sharks can also clinch if Arizona fails to win in regulation Tuesday against Edmonton.
They are one point behind Anaheim in the race for home-ice advantage in the first round while the Blues are two points behind Central Division leader Dallas.
The Sharks got two wins over the weekend to start this six-game homestand, 4-1 over the New York Rangers on Saturday and 3-0 over the Coyotes on Sunday behind backup James Reimer's 25 saves.
Coach Pete DeBoer figures to turn back to Martin Jones, who has allowed four goals on 55 shots in beating the Blues twice this season.
"We want to enjoy this one and get some rest, but obviously, St. Louis is a big test for us," DeBoer said.
Joe Thornton has six points in a five-game run, Joel Ward has scored three goals in the last two games and Brent Burns is second in the NHL among defensemen with a career-high 65 points.
"We feel real comfortable, I think," Thornton said. "We're confident with the lineup we have every night and whoever is out (there) has a chance to do something each night."
Thornton has a seven-game point streak against St. Louis. The Sharks have won the last six matchups he has taken part in, with the center amassing 14 points.
San Jose's Joe Pavelski has 34 goals to match St. Louis star Vladimir Tarasenko for fourth in the league. Tarasenko has eight points in his last six games, including his 100th career goal Saturday.
---
---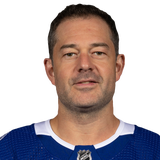 Get more from Brian Elliott
Follow your favorites to get information about games, news and more
---