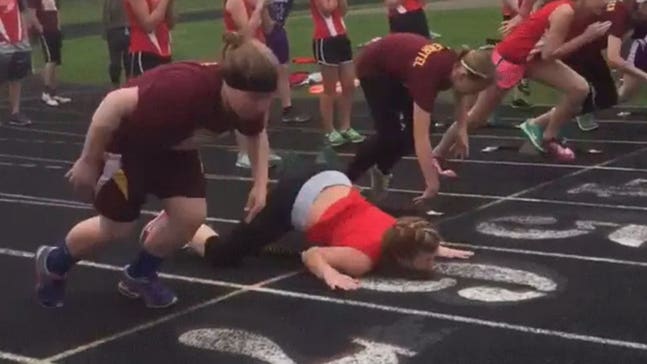 Eighth-grade girl helplessly faceplants twice at start of 100-meter dash
Published
Mar. 21, 2016 2:41 p.m. ET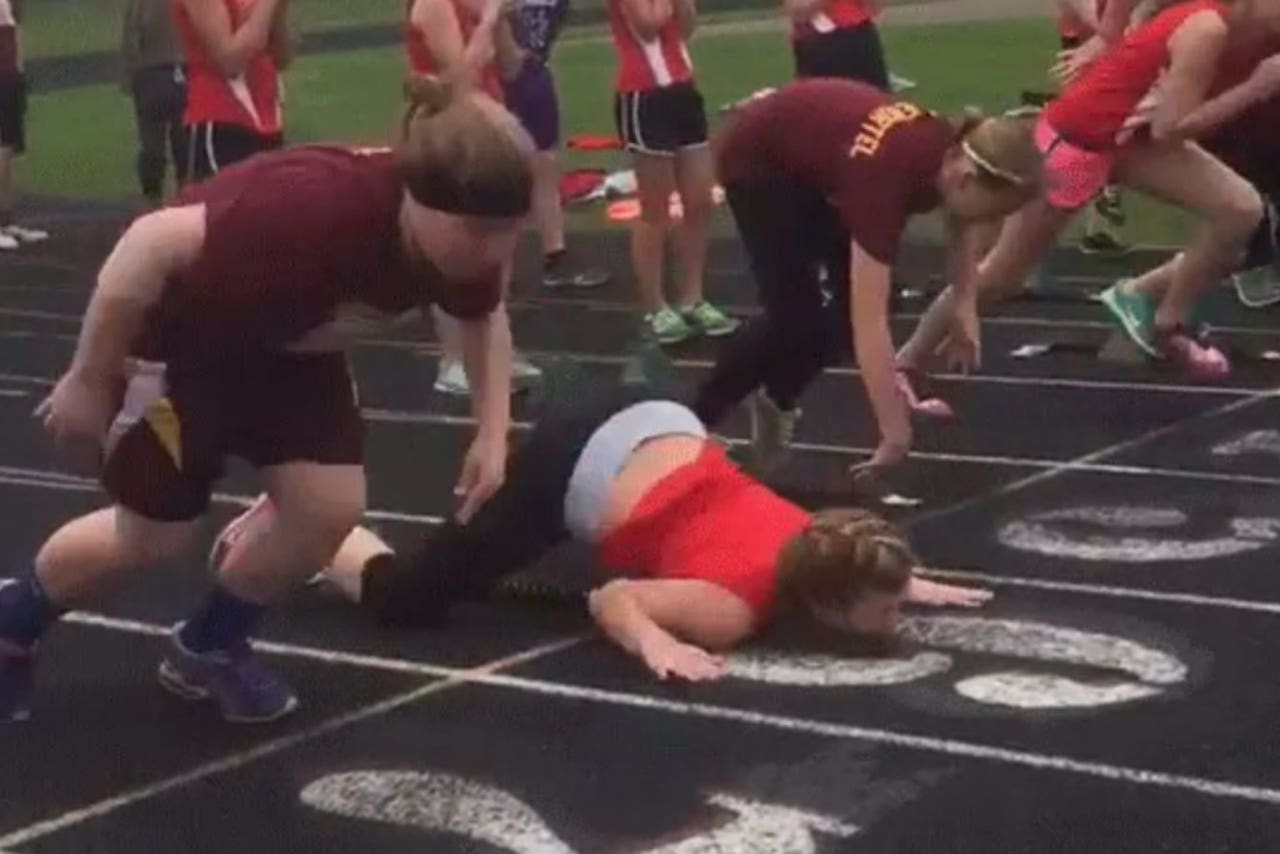 At a middle school track meet last year, Makenna Kroge set out to impress some girls she was beefing with by dusting the competition in the 100-meter dash because that would show them, according to a recent interview with New York Magazine. But Life sized Kroge up, laughed heartily, and said here's what I think of all your best laid plans:
Kroge ate it, twice, and finished dead last. The video of it is a year old, which is, like, 10 in Internet News Cycle years, but I don't care, because I -- and I suspect many of you-- can relate to it on a spiritual level.
Specifically the "Why God Why Me" hands after Kroge eats it for a second time. In that moment, Kroge was you accidentally bringing up your ex on a first date. It was me looking for my keys this morning. It was all of us turning beet red of secondhand embarrassment when Steve Harvey forgot who really won the Miss Universe competition.
Kroge might've come in last place, but you know what? At least she finished the race, and now she might be going on "Ellen."
And you managed to salvage it and get that second date. And I found my keys, and Steve Harvey is still out there somewhere, being Steve Harvey. 
It's pretty cool how things will eventually be OK. Happy Monday.
---