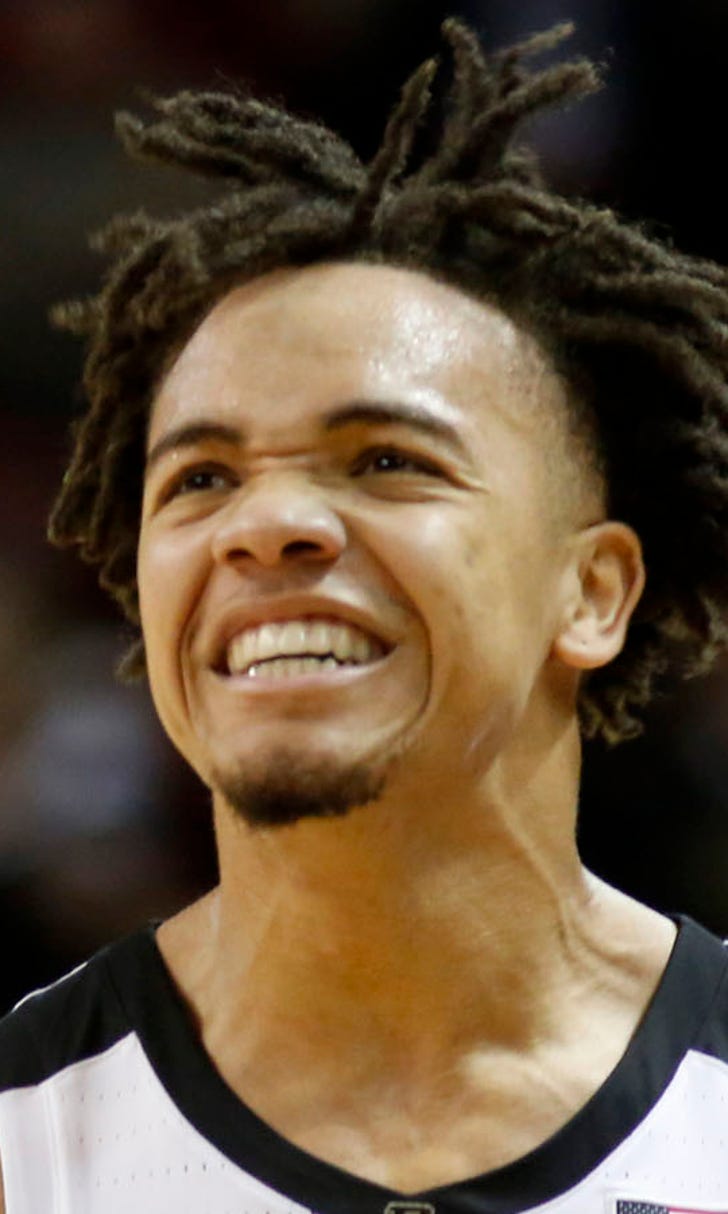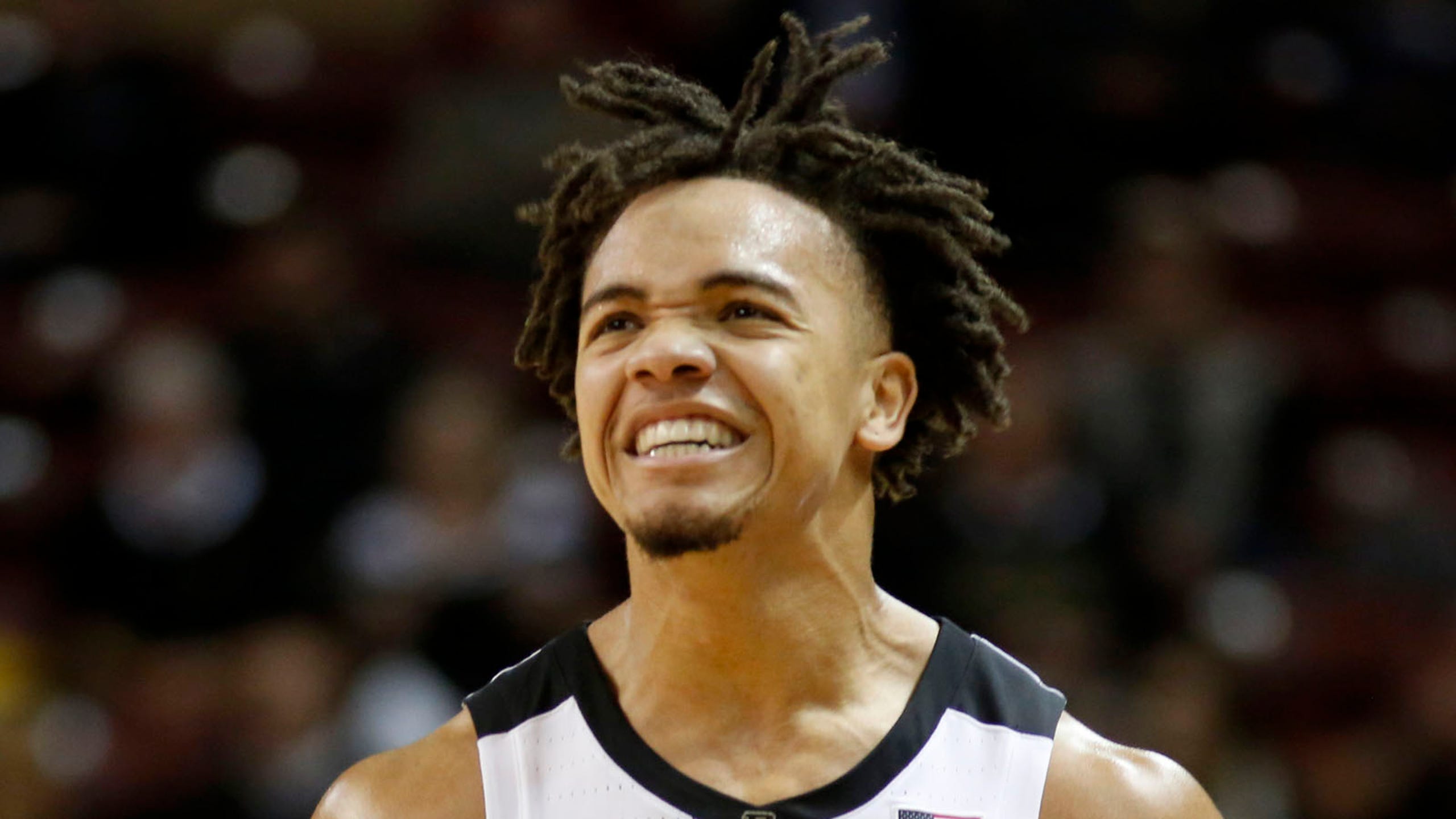 Edwards scores 29 in Purdue's 79-58 win over Davidson
November 16, 2018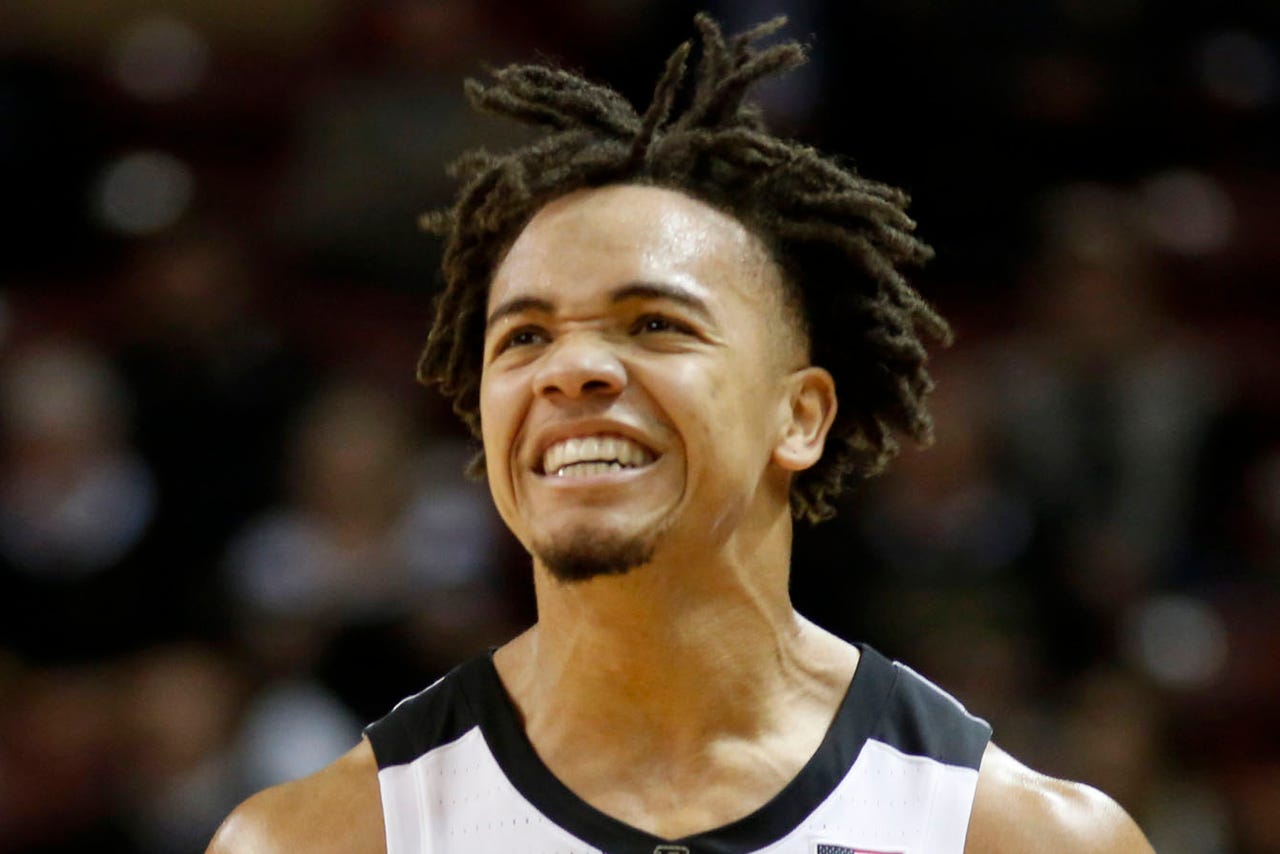 Carsen Edwards was amazed by the support for Purdue at the Charleston Classic.

The junior guard responded with another memorable show.

Edwards scored 29 points to help No. 23 Purdue beat Davidson 79-58 on Friday night in the tournament semifinals.

Edwards was relentless, pushing the pace while leading Purdue to its second win by 20 or more points in the tournament. He went 6 for 12 from 3-point range in his fifth straight game with 20 or more points.

Edwards and Purdue got plenty of support while building on their perfect start. Most of the fans in the crowd of more than 4,000 were dressed in the familiar gold and black of the Boilermakers.

"It's awesome," Edwards said. "It's pretty cool to see people do this."

There was even a courtside group decked out in gold T-shirts with Edwards' smiling face on them.

"I had never seen those before," he said.

Next up for the Boilermakers (4-0) is Sunday night's championship game against No. 16 Virginia Tech (3-0), which advanced with an 88-60 victory over Northeastern. The Hokies (3-0) are playing for a tournament title for the first time in coach Buzz Williams' five seasons.

 

Purdue coach Matt Painter said Virginia Tech is hard-nosed on defense and won't give up easy baskets. "When you play them, you know you better bring your lunch pail," he said.


---
---