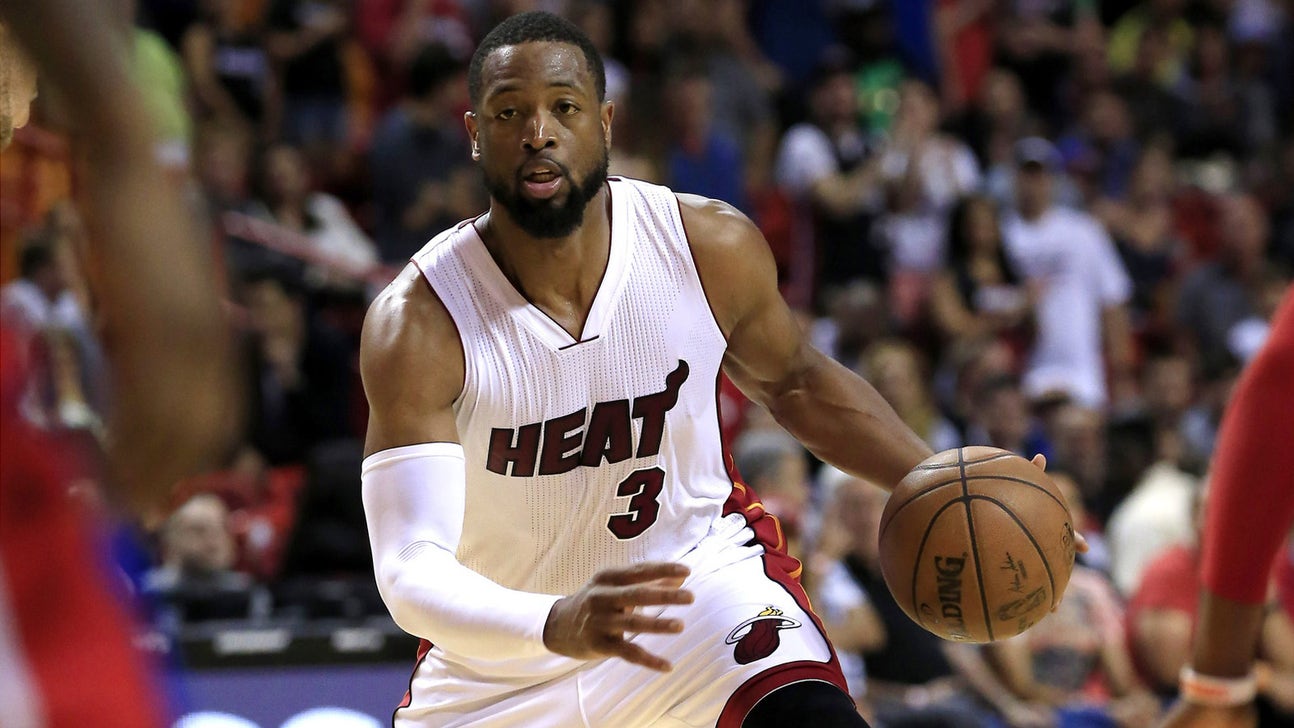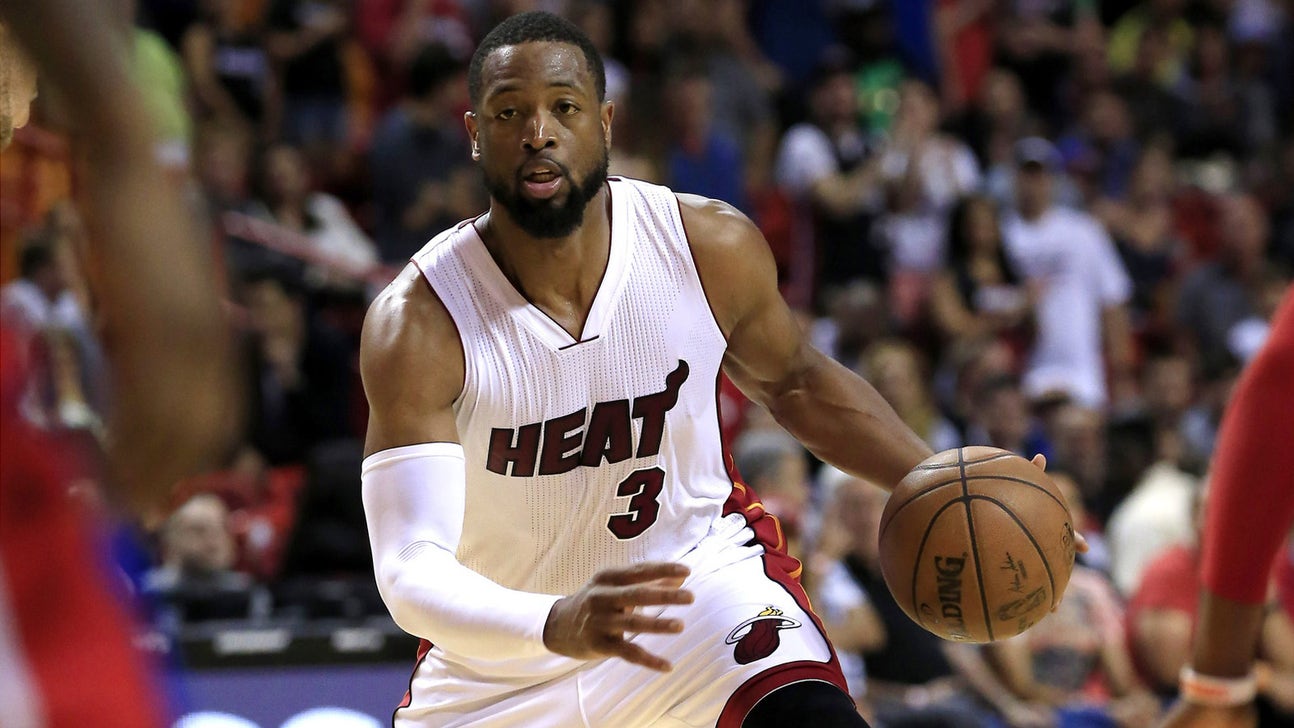 Dwyane Wade embraced return to leading man role with Heat
Published
May. 21, 2015 1:00 p.m. ET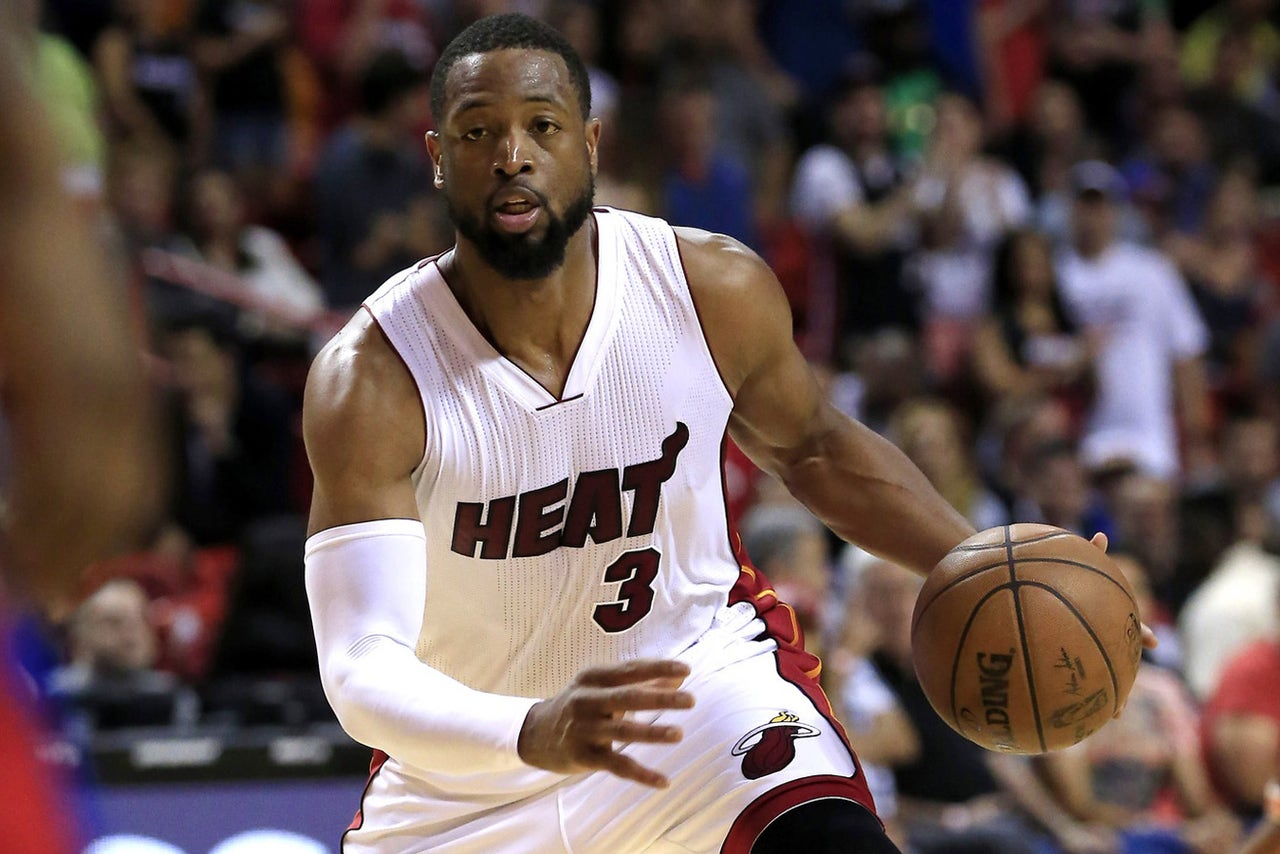 With the game's best player on the court and his best friend off the court gone, Miami Heat superstar Dwyane Wade assumed a familiar role in the 2014-15 season with the only NBA team he's ever played for.
As the chief playmaker on offense and eager to prove to the world (and perhaps himself) he still was still an elite scorer, Wade fully embraced the challenge of leading the once-mighty Heat back to playoff contention and perhaps even play the part of spoiler in the wide-open Eastern Conference playoff race.
Injuries would remain a concern with the increased burden to carry the offense in partnership with Chris Bosh, especially after the prior season's maintenance plan bore little fruit in the NBA Finals. He sat out for two separate seven-game stretches and the All-Star game with a hamstring injury and battled knee issues, but still played in 62 games after a rigorous offseason workout plan with famed trainer Tim Grover and the Heat training staff throughout the season.
As hard as Wade and his teammates tried to overcome each setback, it wasn't enough as the season wore on and the team slipped in the standings and players joined the bench in street clothes.
"It's disappointment," he said in April. "Anger isn't going to do anything for you. You can be disappointed, but at the same time injuries are part of the game. It's not always who's the most talented team, but who can stay the healthiest. We weren't able to do that this year. We lost some games that hurt us."
Wade finished the season leading the team with 21.5 points and 4.8 assists despite playing a career-low 31.8 minutes per game. 
WHAT HE DID RIGHT
At 33, there's no question Wade has lost some of his trademark explosiveness but he remains fully capable of breaking down a defense with his dribble penetration as well still be an efficient shooter. 
Encouragingly, he paired well with midseason acquisition Goran Dragic right off the bat to become the best-shooting starting backcourt in the NBA, combining to shoot 48.5 percent from the field.
"There's a great chemistry between him and Goran," said coach Erik Spoelstra. "They're each able to play make, get into the paint, make plays for your basketball team and do it in a way that it doesn't seem like, 'it's my turn, your turn.' Everybody is able to feel involved."
The co-captain scored at least 25 points in 25 games after doing so just six times in the 2013-14 season and he placed in the top 20 of the league in points per game, field goals and free throw attempts. With more duties on offense, Wade managed to lead the team in scoring 36 times out of the 62 games he participated in.
His skills as a clutch scorer remain unquestioned, and he averaged 6.92 points in the fourth quarter this season, the third-highest average in the NBA behind only Oklahoma City Thunder guard Russell Westbrook and former Heat teammate LeBron James.
WHERE HE NEEDS TO IMPROVE
Much like Bosh, the increased usage rate for Wade this season was a double-edge sword for the Heat.
His 21.44 player efficiency was his lowest since the 2007-08 season and his field goal percentage of 47 percent was well below his career-best 54.5 percent in the 2013-14 season. 
After Wade missed out on the playoffs for just the second time in his career, team president Pat Riley challenged him to become a more reliable player with improved fitness.
"He's got to change the narrative himself about his body and about his injuries and about his missing games and we had a discussion about this," Riley said of his star guard. "But he always has to answer those questions, and I know those questions are legitimate because they're real. So night in and night out, there's always the question of whether or not he can or he can't. And so I'd like to have him try to get past that first hurdle mentally and do whatever he has to do to get himself ready to practice and himself ready to play, each and every night."
It remains to be seen if that is a realistic goal at his age and mileage. Less wear and tear to his body by adapting his game would greatly help, but Wade has not yet developed a reliable 3-point shot at this stage of his career. 
BEST GAME
Wade secured his second 40-point game of the season with his masterful performance in a 109-102 win against the Detroit Pistons on March 29 to keep the team alive in the playoff race.
Somehow, he was able to shot 14-27 from the field and 12-13 in free throws just one day after undergoing a medical procedure to drain fluid from his knee -- a clear sign of what Wade can do when healthy. He scored 19 points in the fourth quarter alone to will his shorthanded team to victory despite missing seven players to injury by the end of the game.
ADVANCED STATS
21.4 player efficiency rating (based on 15.0 league average), 53.4 true shooting percentage (accounting for free throws and 3-pointers), 32.6 usage rate (possessions used per 40 minutes).
LOOKING AHEAD
Wade holds a $16.1 million player option for next season and has given no indication recently whether or not he will bypass it and become an unrestricted free agent this summer. 
"I signed my deal the way I did for a reason...and the organization did it for a reason," Wade said in an interview with the Associated Press after the conclusion of the season. "It's my option. I'll decide when the time is right. Everyone knows I always try to do what's best for the organization, but I also have to do what's best for Dwyane Wade as well."
There is little doubt that Wade will continue as a Heat player, but whether or not it comes in the way of one final, multi-year deal this year or in 2016 remains to be seen. 
You can follow Surya Fernandez on Twitter @SuryaHeatNBA or email him at SuryaFoxSports@gmail.com.
---