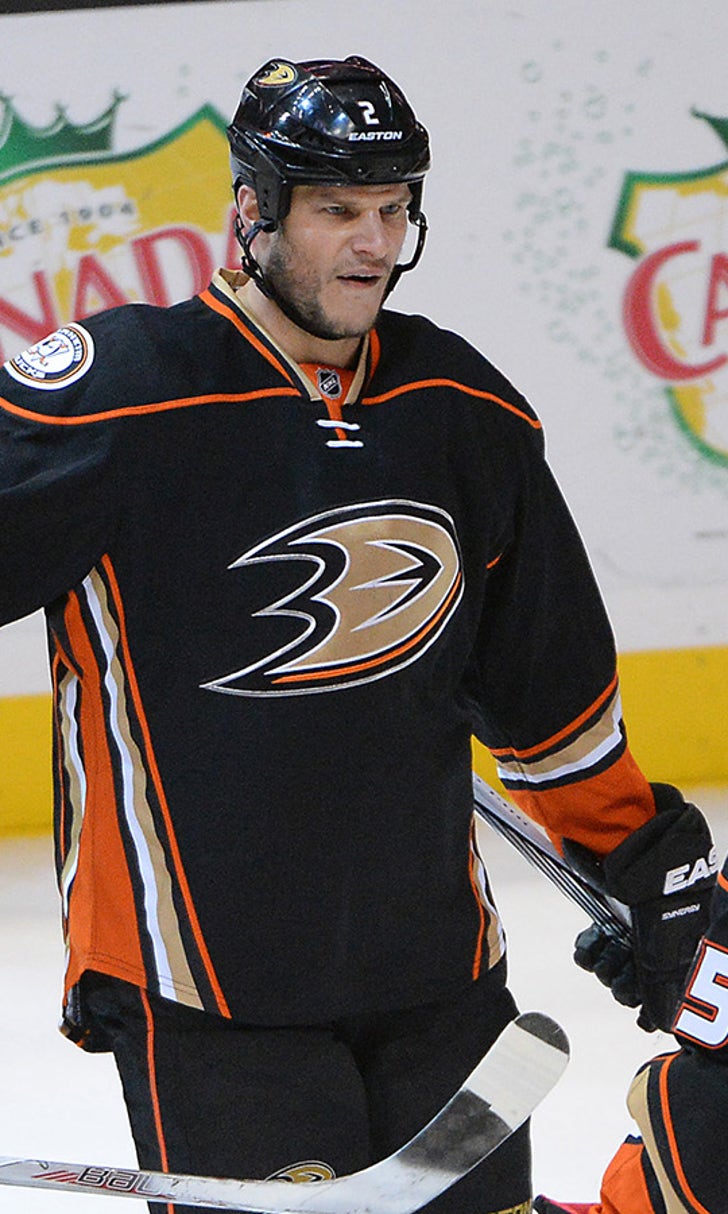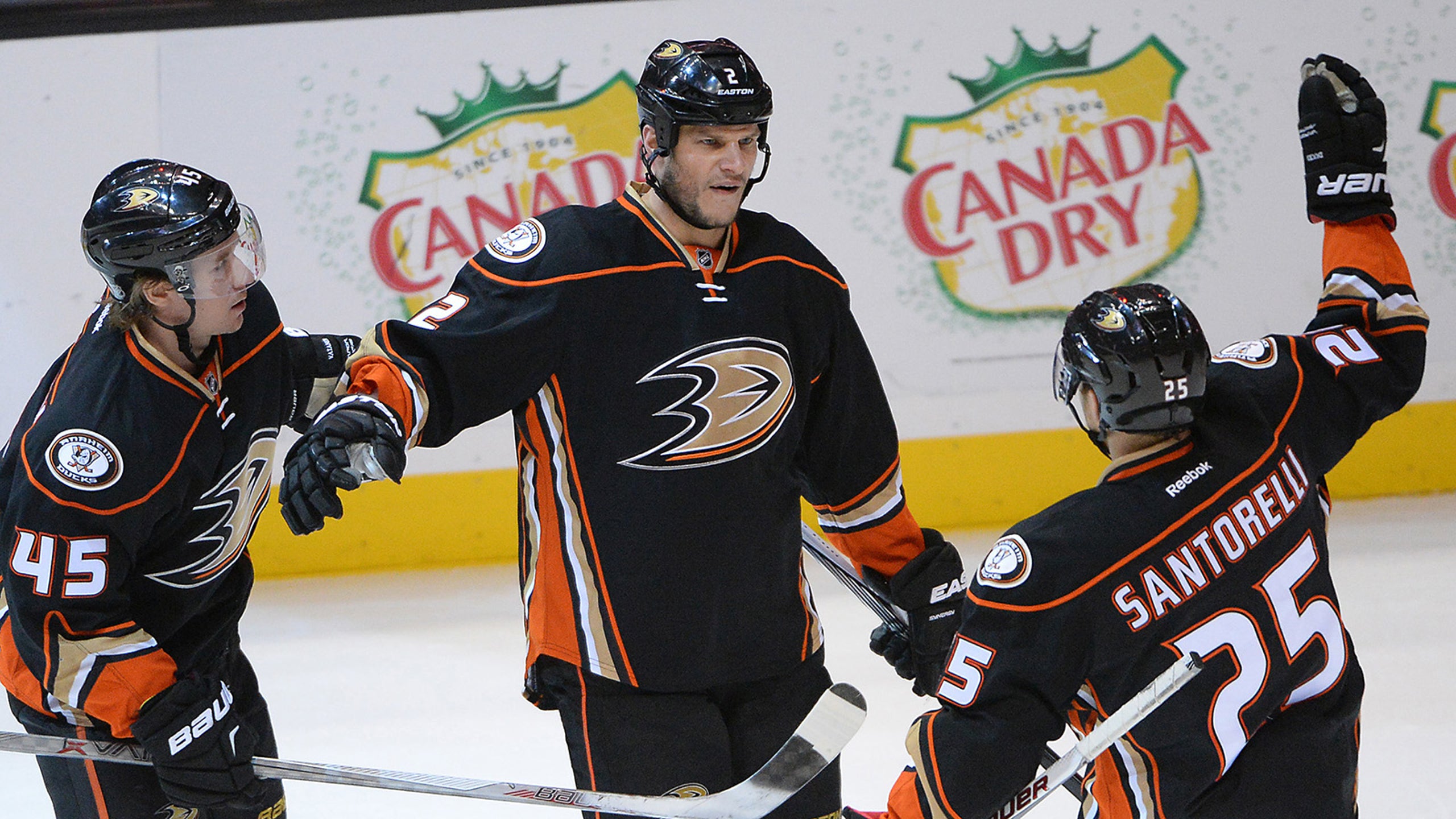 Ducks host Sharks Tuesday night
BY foxsports • February 1, 2016
(AP) - After an up-and-down start to the season, the San Jose Sharks went into the All-Star break on quite the roll.
Led by a rejuvenated Joe Thornton, All-Stars Joe Pavelski and Brent Burns and newcomer goalie Martin Jones, the Sharks have earned at least a point in 10 straight games for their longest streak in five years - when they made their last trip to the conference finals.
"When you're playing this good you don't want a break," Thornton said. "You just want to play every other day like we've been doing because you feel so good. We've been playing a lot of minutes. If the guys use the rest the right way we'll be fine coming out of the break."
The Sharks enjoyed six days off before starting a four-game road trip Tuesday night against the Anaheim Ducks. Players from these clubs teamed up to win the All-Star game for the Pacific Division, with Anaheim's Corey Perry scoring in the 1-0 victory over the Atlantic Division. Burns assisted on that goal, and Ducks goalie John Gibson made seven saves.
While Anaheim (22-18-7) is outside playoff position despite having won three straight and five of six, the Sharks (26-18-4) come back in second place in the Pacific thanks to an 8-0-2 stretch that vaulted them from sixth place. It's the best run for the team since going 9-0-1 from Jan. 15-Feb. 9, 2011.
After missing the playoffs last year for the first time since 2003, the Sharks are once again a contender in the Western Conference.
"We put ourselves in a decent spot, have some momentum," forward Tommy Wingels said.
It was an odd start to the first season under coach Peter DeBoer as the Sharks struggled to generate any consistent play at home but were outstanding on the road. San Jose lost 12 of the first 17 games at the usually imposing Shark Tank but offset that with a perfect six-game road trip in November and other good stretches away from home, including wins in its last four road contests.
Injuries to center Logan Couture, who missed 30 games with two lower-body ailments, and shorter stints that forced the team to play without one of its top defensemen for eight games hindered the Sharks.
But with the team mostly healthy in January, DeBoer made a key lineup change that has helped spark this recent run. He moved the inconsistent Tomas Hertl to the top line with Thornton and Pavelski, where he has shined with six goals and five assists during the 10-game streak.
Thornton has scored in all 10 of those games, recording two goals and 12 assists, and has 25 points over the past 19 contests to become the 33rd player in NHL history to reach 1,300.
"We've got some confidence, he definitely has some confidence and he's making some great plays and it's typical Jumbo," Pavelski said. "It's what he does. Since Hertl's come on and found his stride here, it's been definitely a fun line to be on."
DeBoer also separated Couture and Patrick Marleau, giving the team strong centers on three lines. That depth has helped lead to the success of the past few weeks.
"I don't think it's any secret that that kind of slotted everybody in the right places," DeBoer said. "All of a sudden our depth scoring is increasing, which is huge. The reality of this league is it's a one-goal-a-night league. And certain players are one-goal-a-night players on the positive and either defending or creating. We're just on the right side of that now."
The Ducks have plenty of hot players as well. Perry has keyed their current 10-3-2 stretch with 10 goals, and David Perron has two goals with three assists in the past four games.
The defense has been solid as well. Anaheim has allowed an average of 1.8 goals over the last 13 games while killing all but two of its opponents' 45 power plays.
"I'm hoping they feel good about themselves, but at the same time, we're not in a playoff position yet," coach Bruce Boudreau said after last Tuesday's 6-2 win in Boston. "... (The break) might be coming at the worst time for us, but at the same time, when we get out of it, I hope they're hungry for more of the same."
---
---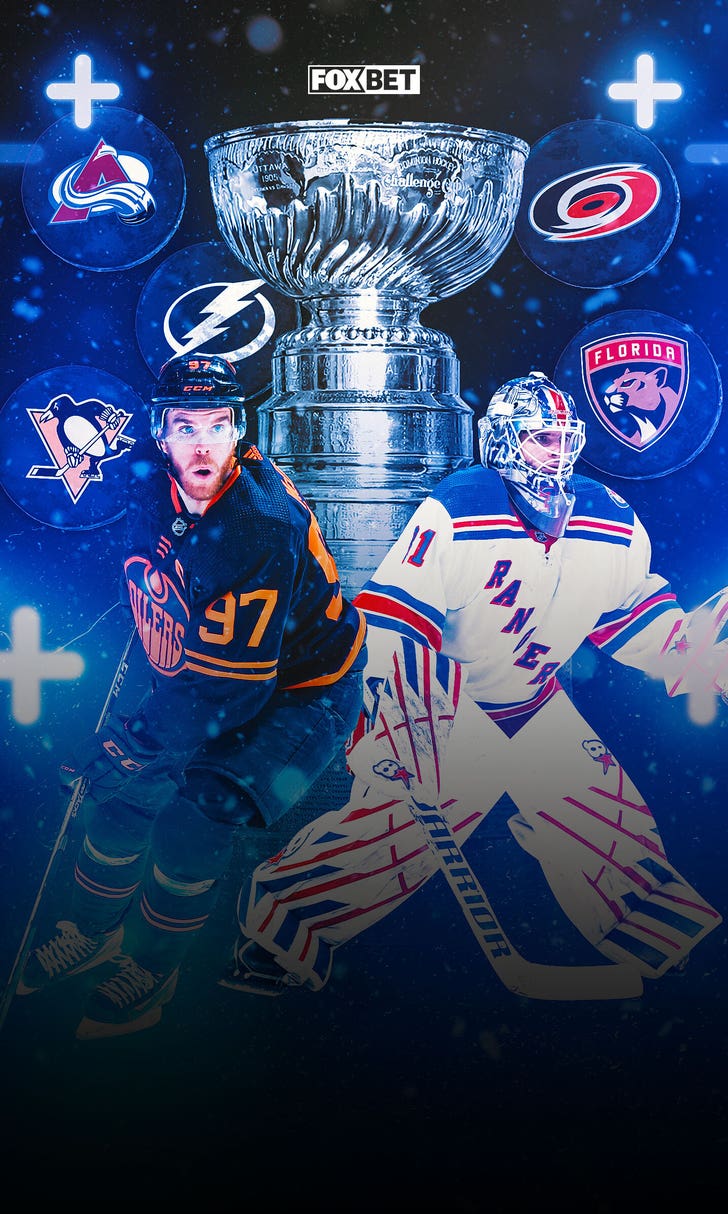 NHL odds: How to bet hockey games, lines for Stanley Cup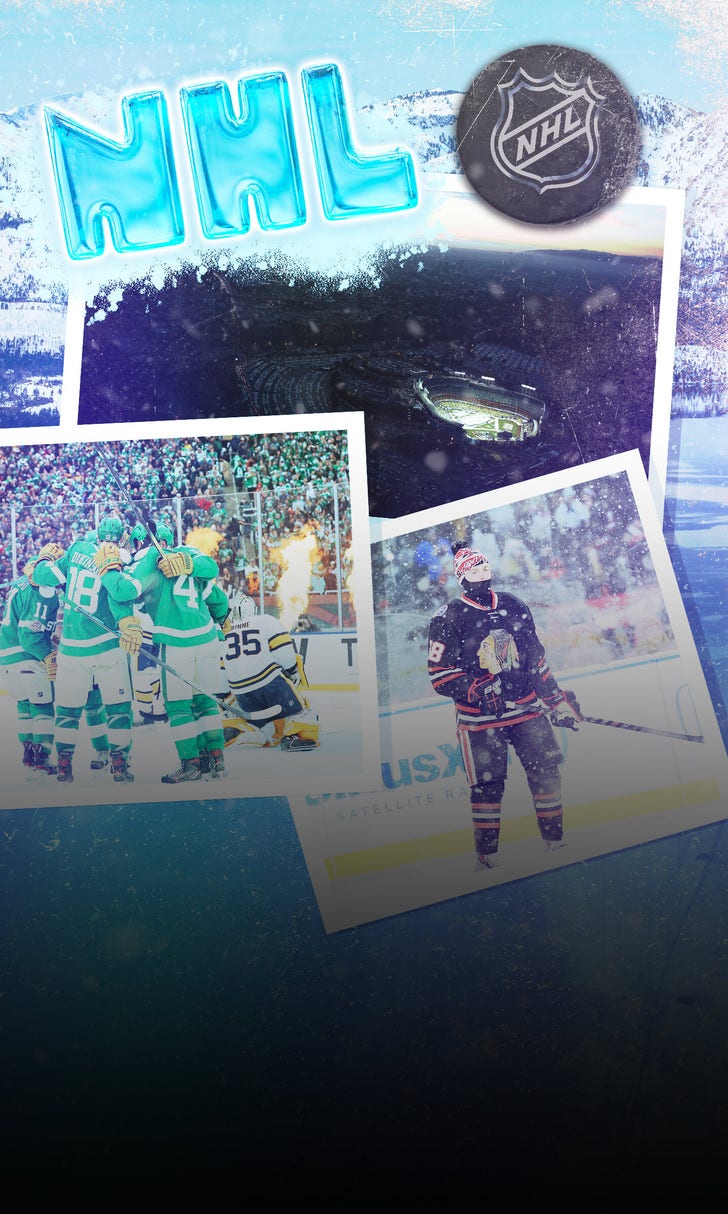 The NHL's best Winter Classics and outdoor hockey games