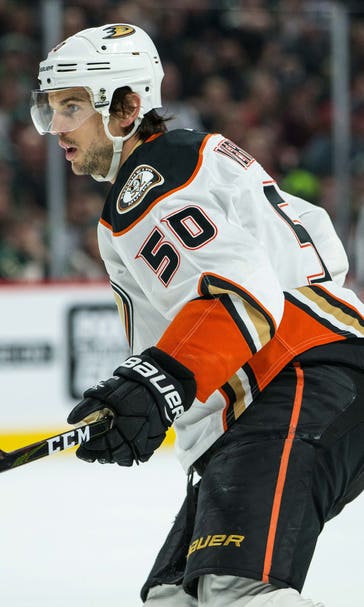 Ducks' Antoine Vermette suspended 10 games for slashing linesman
February 17, 2017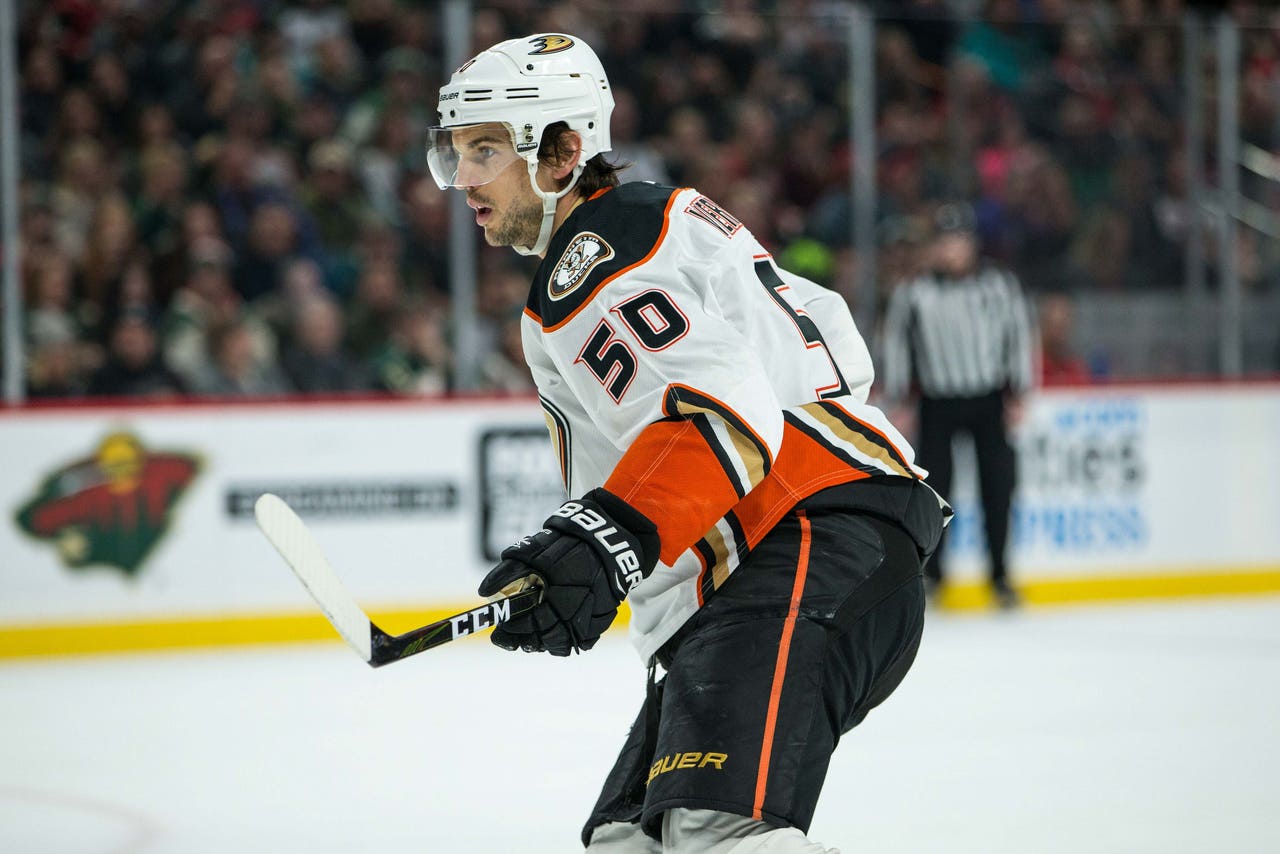 Anaheim Ducks forward Antoine Vermette was suspended for 10 games without pay Thursday for slashing a linesman in apparent anger after a faceoff.

Vermette slapped his stick against the back of linesman Shandor Alphonso's legs after losing a faceoff to Minnesota captain Mikko Koivu during the third period of the Ducks' 1-0 win Tuesday.

Two days later, the NHL issued the automatic 10-game suspension under league rules for applying physical force to an official without intent to injure. Vermette, who will lose $97,222.22 in salary, had never previously been fined or suspended during his 13 NHL seasons.

Vermette is expected to appeal the suspension to NHL Commissioner Gary Bettman. He could take a further appeal to an independent arbitrator.

The normally mild-mannered Vermette appeared to act in frustration after Alphonso dropped the puck before the forward had put his stick in place on the ice. Vermette has been the NHL's most proficient faceoff man this season, winning 62.4 percent of his 985 draws.

After the game, Anaheim coach Randy Carlyle said he thought Vermette hadn't acted maliciously, but had been trying to get Alphonso's attention after what he viewed as an unfair faceoff.

But Carlyle also acknowledged that NHL rules strictly prohibit contact with officials. Alphonso is a former OHL player in his first full season as an NHL linesman.

The suspension hurts the Ducks during the stretch run of their drive for a fifth consecutive Pacific Division title. Second-place Anaheim (30-18-10) trails division-leading San Jose by four points with 24 games to play.

If Vermette immediately serves the entire 10-game suspension, he would be out until Anaheim's visit from the NHL-leading Washington Capitals on March 12.

Vermette had been enjoying steady success in his first season with the Ducks, who signed the 34-year-old veteran to a two-year deal in August. Along with his faceoff success, the 2015 Stanley Cup champion also has contributed eight goals and 14 assists in 58 games as a reliable depth forward.

Anaheim hosts the Florida Panthers on Friday. The Ducks have four games in the next six days.
---
---