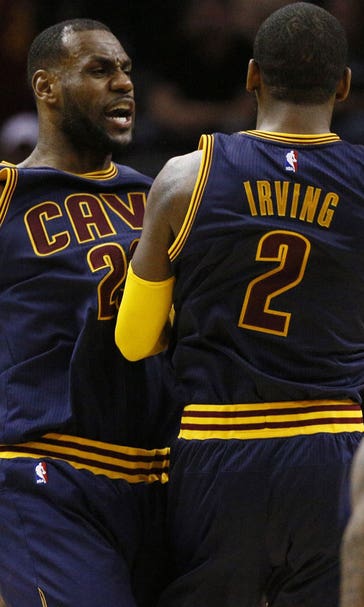 Dribbles: What the experts are saying about the Cavs
April 19, 2015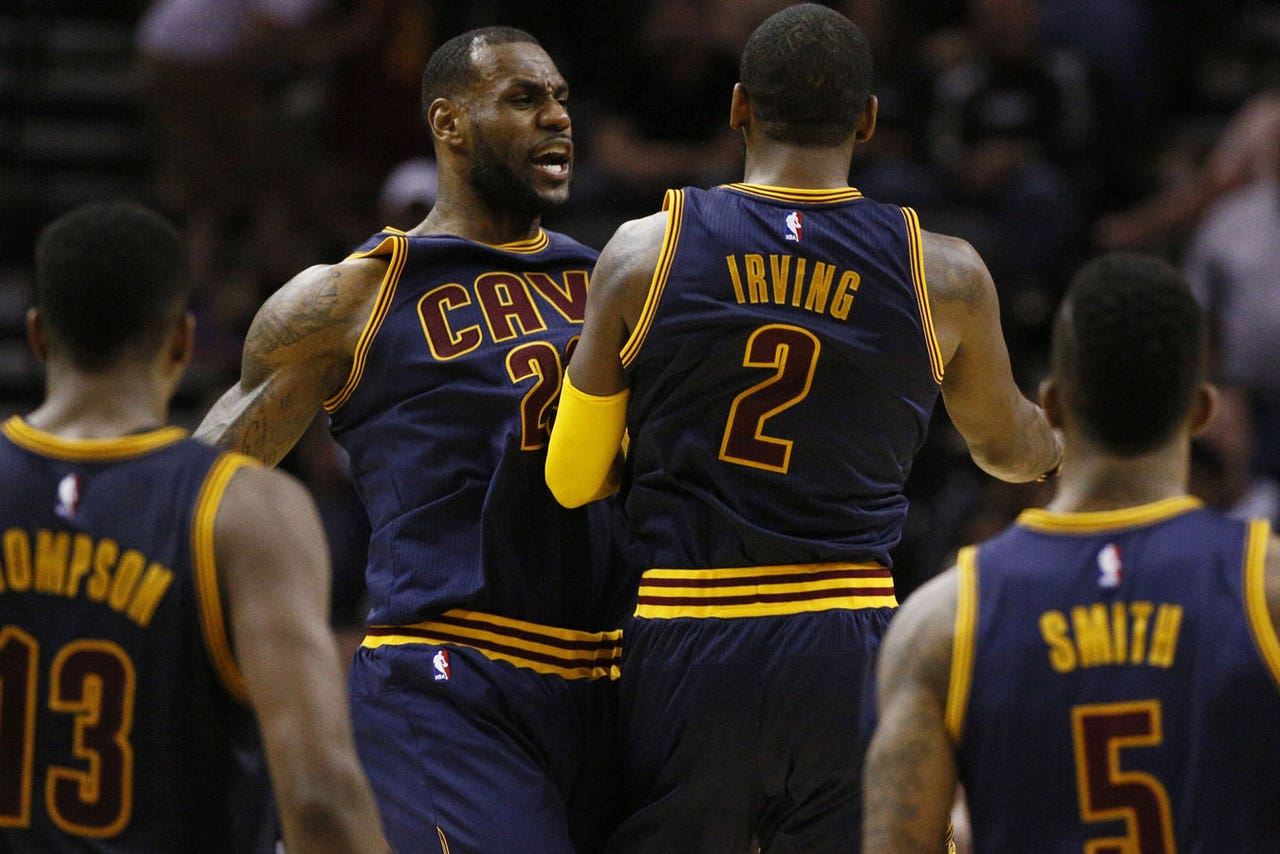 1. Playing hard and playing smart counts for a lot. But it helps if you have the personnel. In the playoffs, it really is all about talent -- and the Cavs have plenty. They also possess playoff experience, with their best player participating in five championship series and winning two. That would be none other than LeBron James. And everyone from opposing coaches to James himself will tell you he's about ready to step it up even more.
2. Cleveland coach David Blatt on James and the playoffs: "We will probably see another level because that's what he does. It's why he's the superstar that he is and why he's the champion that he is."
3. That said, Blatt knows this can't be All LeBron, All The Time. Not if the Cavs want to win a championship, and not even in the first-round series against the Celtics. "Mentally and emotionally he'll lead the way," Blatt said. "But this all can't be on LeBron. This is a team and a team effort and everyone here has to do his part. The good news is he's a guy that's done it, been there and led teams to the ultimate."
4. This will be the first-ever playoff series for the other two-thirds of the Cavs' Big Three. "I think they're excited and they're looking forward to their first time," James said of Kyrie Irving and Kevin Love. "I think they're ready for it."
5. Irving on Game 1 vs. the Celtics: "This probably will be the biggest game I've played in. I played for my country. But the preparation that goes into this and just the attention, everyone is watching, and the elite 16-team group, all the hard work has come to fruition and now we lay it out on the line to get four wins in a series."
6. Here's a stat that may interest you: Since the starting lineup became James, Irving, Love, J.R. Smith and Timofey Mozgov in mid-January, the Cavs are 26-4 following at least a day of rest before a game. That's best in the NBA.
7. Another interesting stat: That starting five has been one of the most efficient in NBA history. It leads the league with 111.4 points per 100 possessions. And some people will tell you they are still trying to gauge how to best utilize Love.
8. Sports Illustrated interviewed a panel of experts on the NBA playoffs, with one of the main topics being the Cavaliers. "It's going to be tough to pick against them," said former Pistons point guard Chauncey Billups. "You're going to have to beat LeBron James four out of seven times. That's a tall order, man."
9. Former NBA coach and current ABC analyst Jeff Van Gundy on the Cavs: "This is a personnel league, not a system league. They've been dominant since going to their new eight-man rotation. I know we're only allowed to blame David Blatt, but the work he and (general manager) David Griffin have done gets lost in the shuffle."
10.Van Gundy added: "If Varejao doesn't get hurt, I don't think they get Mozgov, and then they aren't good enough to contend. Blatt has made hard choices instead of trying to appease a lot of people, and that's always a sign of a great coach."
Game 1 Guide
Tipoff: Quicken Loans Arena, Cleveland, 3 p.m.
TV: ABC. Radio: WTAM-AM 1100 flagship; WAKR-AM 1590 Akron.
Projected Starters
Celtics: C Tyler Zeller; PF Brandon Bass; SF Evan Turner; SG Avery Bradley; PG Marcus Smart.
Cavaliers: C Timofey Mozgov; PF Kevin Love; SF LeBron James; SG J.R. Smith; PG Kyrie Irving.
Injury Report
Cavaliers: C Anderson Varejao (Achilles) out.
Celtics: None to report.
---