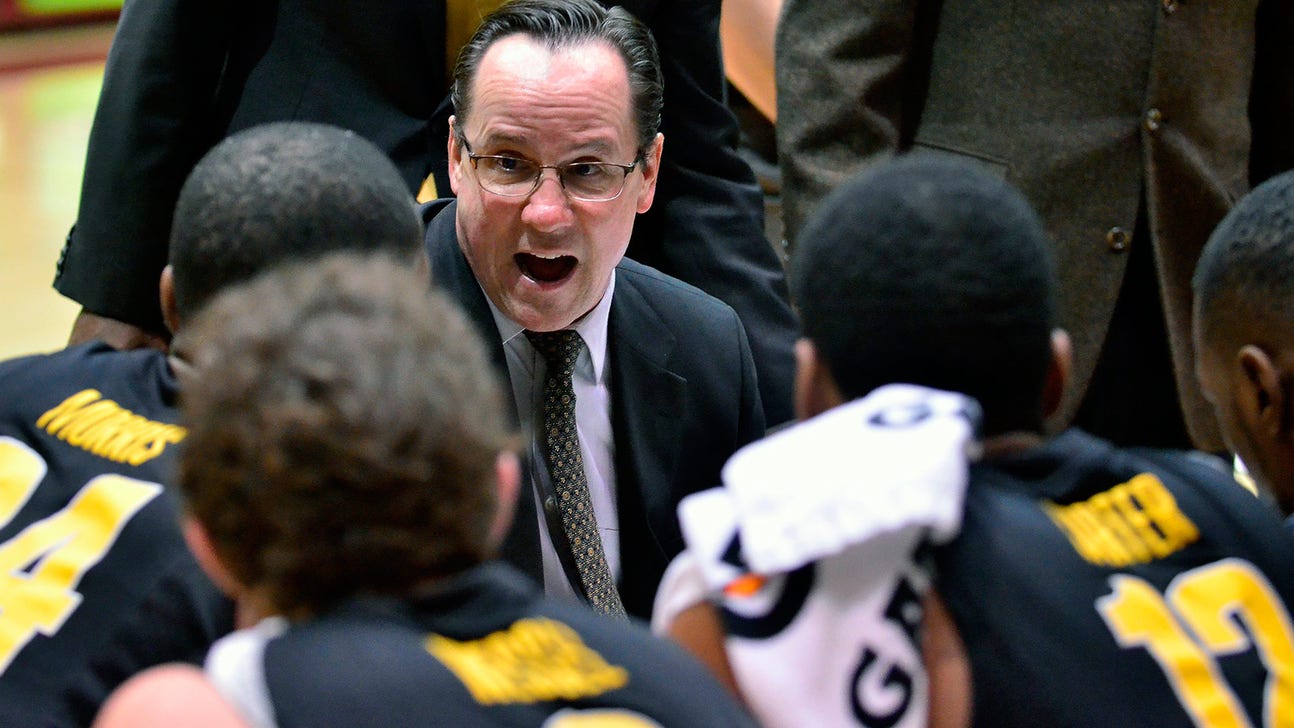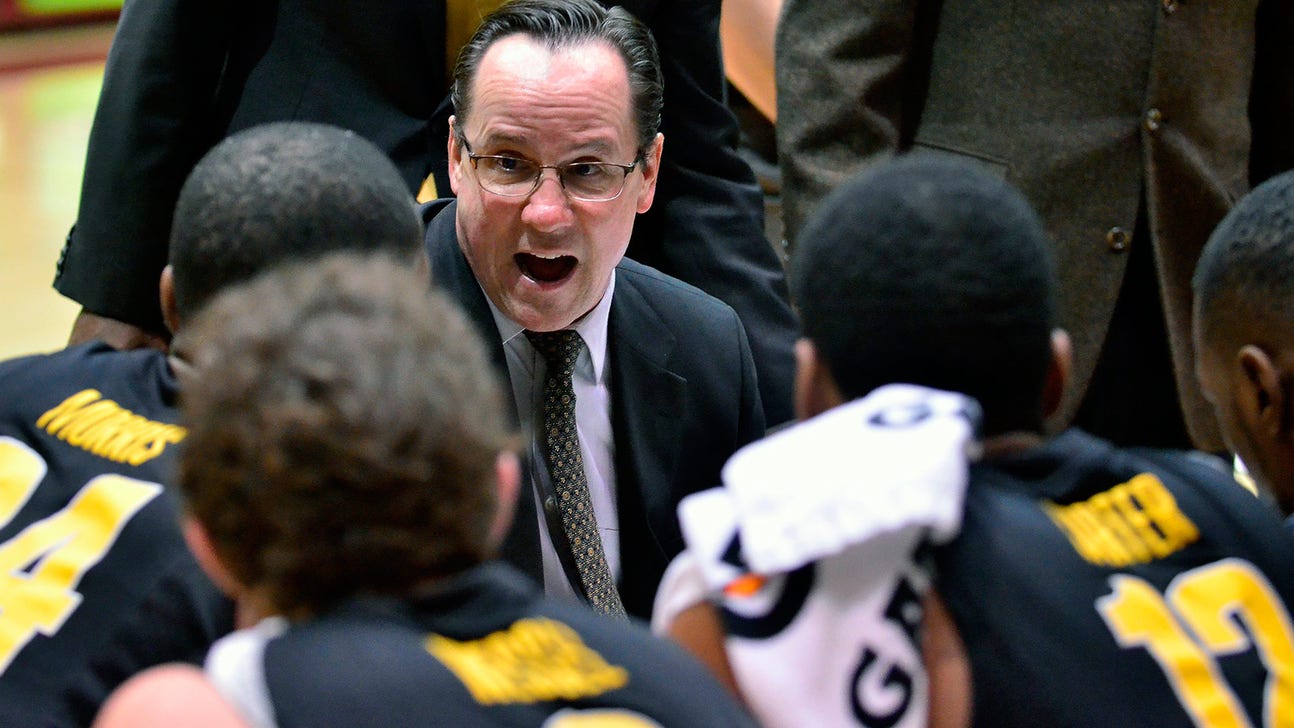 Don't sleep on the Shockers -- you'll only make 'em angrier
Published
Feb. 26, 2015 5:11 p.m. ET

KANSAS CITY, Mo. -- It's not them. It's us.
Wichita State is hell in 10 handbaskets, same as it ever was, a defensive juggernaut, a flurry of hip-checks and roving hands, a name brand that blows up screens and brackets with equal aplomb. The Shockers (26-3, 16-1 Missouri Valley Conference) rank 11th nationally, but remain a top 10 bunch in terms of the nitty-gritty, namely opponent points per game (55.7, eighth best in Division I), fewest opponent field-goal makes per game (19.3, seventh), defensive rebounding percentage (77.8, eighth) and fewest percentage of turnovers per play (13.0, ninth). They make you sweat for every inch, every last, stinking breath.
Angry is as Angry does. Angry works.
"We just go about our business," Wichita State coach Gregg Marshall tells FOXSportsKansasCity.com, almost matter-of-factly. "And whatever attention our play or our success draws, or reflects positively back on the university ... we can't control who wants to talk about it or writes about it. We feel like we've got a lot of publicity and exposure this year. We've been on national television a lot. And it's just doing the best we can."
According to Sports-Reference.com's simple rating system (SRS), which takes margin of victory and strength of schedule into account, the current Shockers SRS of 15.81 is the third highest in program history dating to 1979-80. That's actually more than a point better than Marshall's storied Final Four team of 2012-13 (14.68) and bettered only by last season's 16.65 rating and the 17.42 posted by Marshall's 2011-12 crew.
They're a quiet 26-3, if there is such a thing, but only because 26-3 feels quiet compared to, say, last year's 29-0. They're 1-2 against the top 50 in the Ratings Percentage Index, 6-3 vs. the RPI top 100, with no truly bad losses to speak of.
Well, OK, not bad in the "resume" sense. There is, of course, the matter of a certain 70-54 tire iron to the thorax at the hands of No. 10 Northern Iowa on Jan. 31 in Cedar Falls.
"I don't have to remind them on Saturday that we lost by double digits at their place," Marshall says of the Panthers (27-2, 16-1), who visit Koch Arena this weekend in a winner-take-all showdown in the MVC regular-season finale for both schools.
And, even more notably, it's the first meeting between two Valley teams ranked within the Associated Press top 11 since March 11, 1972, when Louisville (then fourth) beat Memphis (then 11th), 83-72. Bonus: The 53 wins, combined, between the programs -- two of the Valley's best since the turn of the century -- are the most ever by two MVC schools in a regular-season league contest.
"I think it's positive for the league, for sure," Marshall says. "And I think (UNI's ascent) also helped us.
"(It's) just another reason to stay focused and continue to be very (consistent) in your preparations for each game, knowing how important (it is) and how you can't really afford a loss if you're going to win a championship, because UNI is not losing, and so you've got to keep up. We'd love to have two, three, four teams like that. That was happening (in the MVC) in '06, and hopefully, we can continue to build toward that."
History is swell, even if the first showdown between the two MVC heavyweights, for Marshall, was anything but. Shockers forwards Darius Carter and Shaquille Morris got into foul trouble before a rabid McLeod Center, and Panthers post star Seth Tuttle took full advantage, netting 29 points and snatching seven boards.
"We ended up (trotting out) two guys that hadn't played as much out there and he just had his way," Marshall says of Tuttle. "And they just had a wonderful game plan and they executed beautifully. They played a heck of a game, and we didn't make shots. That's another factor: You have to make shots to win in this game."
In a matchup of two of the nation's stingiest defenses -- UNI opponents shoot just 38.6 percent from the floor, Shox foes just 39.9 percent -- the hosts limited Wichita's ballyhooed backcourt trio of Fred VanVleet, Ron Baker and Tekele Cotton to just eight makes in 27 attempts (29.6 percent) and a five-for-17 afternoon from beyond the arc.
New sightlines. New venue. Same stakes.
"At the very minimum, you can win a share of the conference championship," says Marshall, who picked up Shockers win No. 200 on Wednesday night at Indiana State. "And I always say those should be valued as much, or more, than postseason (tourney) runs because that's the grind -- late November all the way through March, that grind."
Nobody grinds the way Angry grinds. Especially on the big stage.
"They want to win as much as the coaching staff," Marshall says. "When you're coaching, you understand, that that's a big statement. When the young people in your (program) want to win as much as the older (ones) in your organization, that's big."
In other words, they have us right where they want us. Again.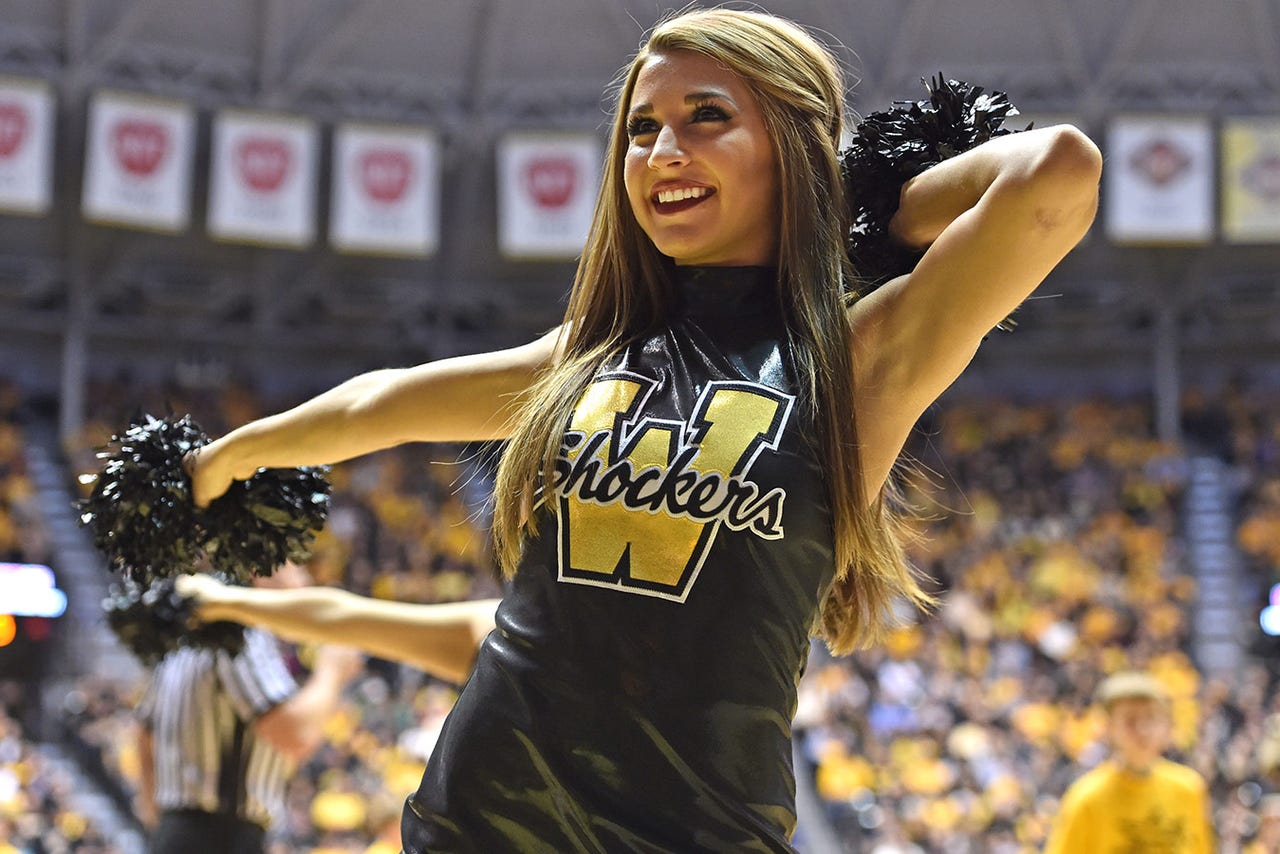 Lookin' good! Check out our gallery of NCAA hoops cheerleaders.
You can follow Sean Keeler on Twitter at @SeanKeeler or email him at seanmkeeler@gmail.com.
---