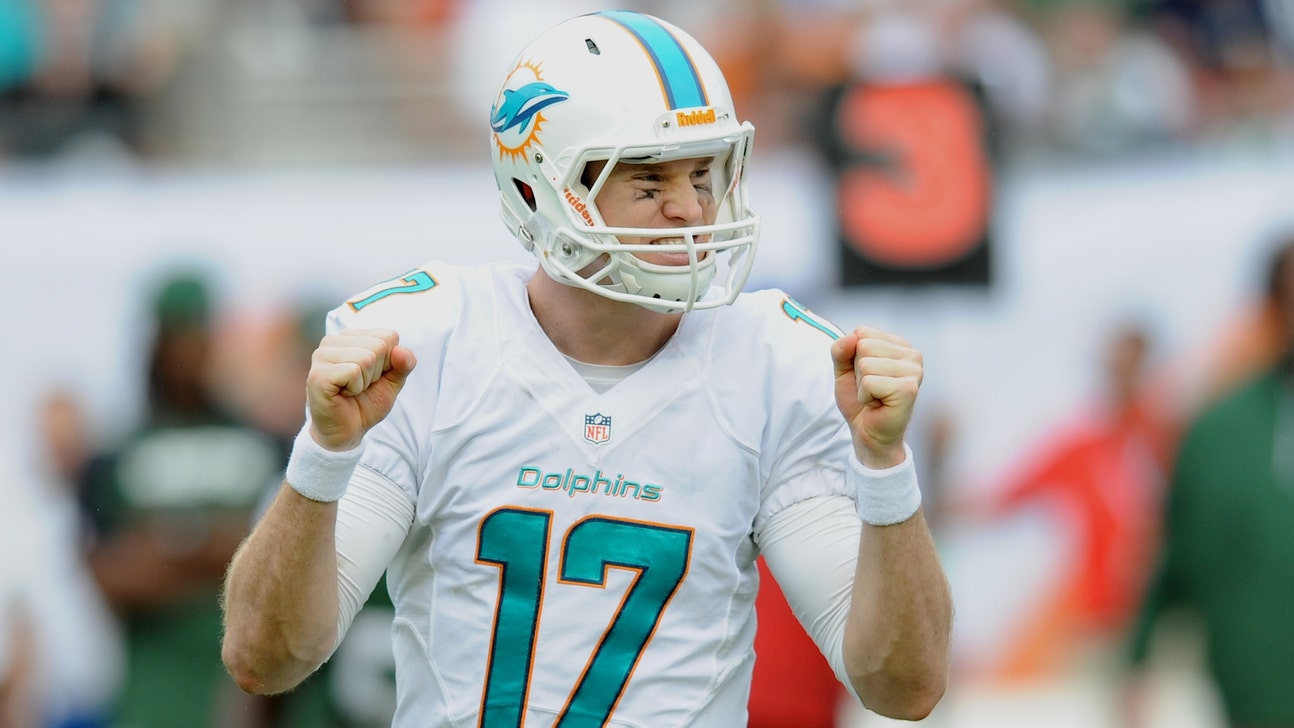 Dolphins' Tannehill, Wallace hope to click this year
Published
Aug. 11, 2014 3:27 p.m. ET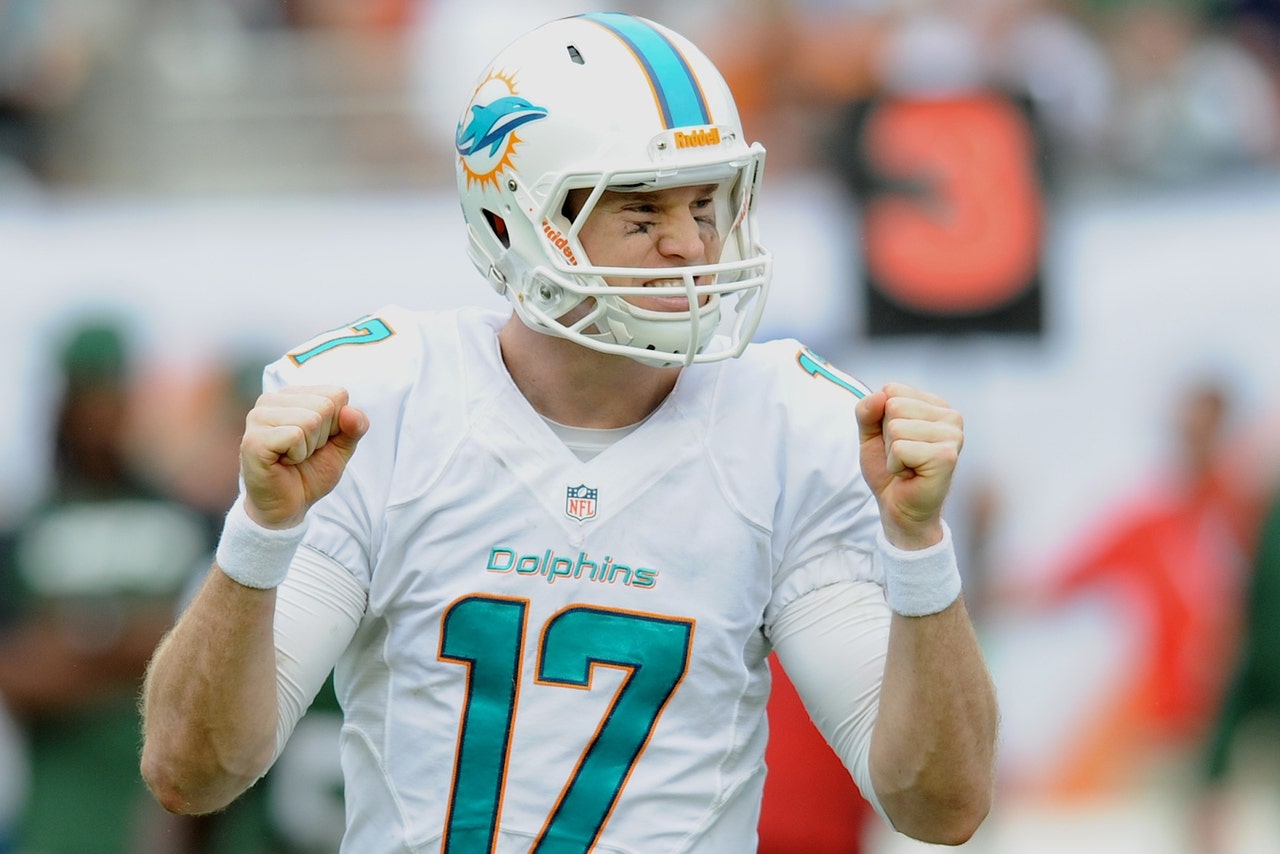 DAVIE, Fla. (AP) -- When it comes to taking advantage of Mike Wallace's speed, the Miami Dolphins need to make strides.
Little progress has been evident in training camp, but quarterback Ryan Tannehill is confident he'll hit Wallace on long passes more often this year.
"We built up that connection more in the offseason, and now I feel really good about it," Tannehill said Monday. "Mike and I are more on the same page now than we ever have been in the past, not only on deep balls but in the overall game of football. No matter what the route or the play is, we're able to talk with each other and be open."
Wallace ranks among the fastest players in the NFL, but he was often only a decoy last season, his first with the Dolphins. They targeted him on 34 passes thrown more than 20 yards, and only six were completed -- 18 percent.
When Wallace was open deep, Tannehill frequently underthrew him, and the result was an incompletion or interception. After the season, Wallace estimated he should have scored at least 15 more touchdowns.
Instead he scored five times and averaged 12.7 yards per catch, both career lows. Wallace said he was partly at fault and must pursue the ball more aggressively when it's in the air.
He also acknowledged Tannehill needs better accuracy on long passes.
"Ryan's getting better with the deep ball," Wallace said. "It was a problem overall with everybody, not just me. But he's doing a really good job and getting better at it every day."
Most of Tannehill's deep throws during training camp have fallen incomplete. But the sample pool is small because Wallace missed six days of practice with a sore hamstring.
Even when healthy, Wallace doesn't go deep often in practice.
"I'm not about to run 20 deep balls back-to-back to try to get timing," he said. "It's not healthy for my leg just to keep running deep. So when we do get those reps, we've just got to make them count."
Wallace and Tannehill say they connected often on long passes during OTA practices in the spring. But coach Joe Philbin awaits further evidence the timing on long passes to Wallace will be better this season.
"It was much improved in the OTAs," Philbin said. "But he missed some practice time, so it's hard to say exactly where we are."
Wallace will be the NFL's highest-paid receiver this season at $15 million. For that investment to pay off, the Dolphins need some long completions to invigorate an offense that ranked 27th in the league last year in yards and 23rd in points.
Tannehill went only 11 for 54 (20 percent) on throws of more than 20 yards, a big reason he ranked 24th in passing. By contrast, Philadelphia's Nick Foles -- the league's top-rated passer -- went 19 for 43 (44 percent) on throws of more than 20 yards.
Foles' quarterbacks coach in 2013 was Bill Lazor, now the Dolphins' offensive coordinator.
In Miami, Lazor has installed an offense that emphasizes motion, multiple formations and mobility at quarterback. A big part of the game plan will be getting the ball to Wallace deep, and keeping the defense mindful of that threat.
"It's all a matter of stretching the field," Tannehill said. "When you're able to stretch the field and make them account for the QB running as well, it puts a lot of pressure on the defense."
---