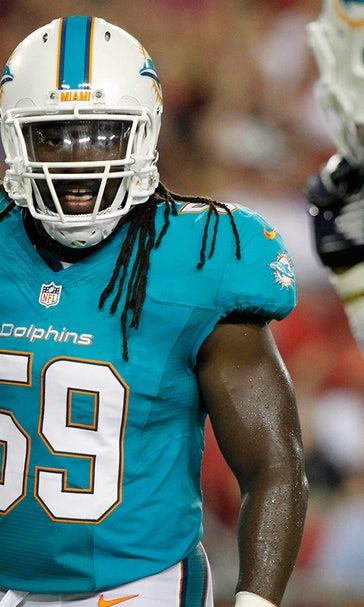 Dolphins linebacker Dannell Ellerbe out for season with hip injury
September 8, 2014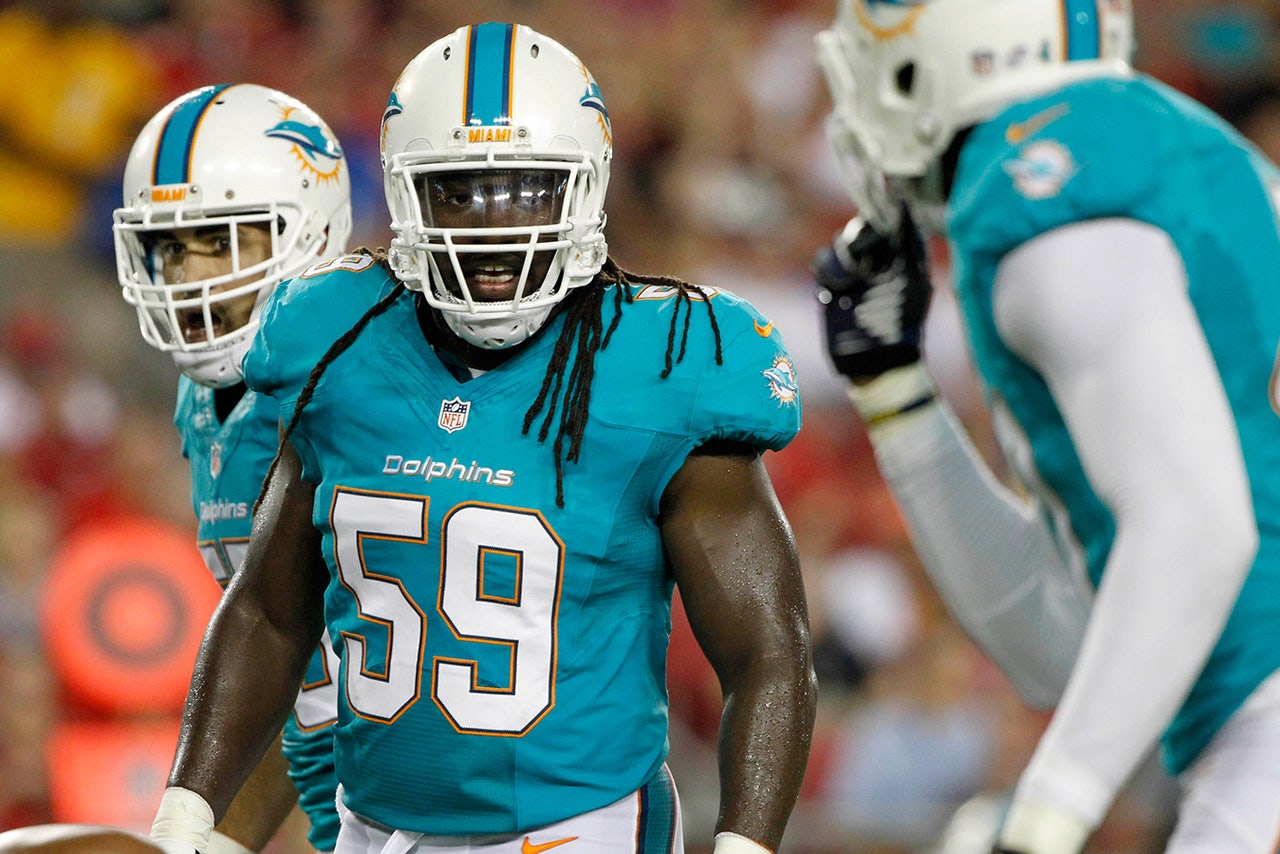 Starting linebacker Dannell Ellerbe has been placed on the injured reserve list and is done for the season, the Miami Dolphins announced on Monday.
Ellerbe injured his hip during the first half of the season opener against the New England Patriots in which he recorded two tackles. He played 15 games last season and totaled 101 tackles.
"Dannell is a heck of a player and we were excited about the prospects of him moving back to the Will position and playing as effectively as he could," defensive coordinator Kevin Coyle said. "But that's part of the game and we move on and, like every team in the league does when you have injuries, you have to have people step up, fill in and we'll do that and we'll move forward."
The six-year veteran was a high-profile signing by the Dolphins last year and is the second-highest paid player on the team behind only wide receiver Mike Wallace.
Head coach Joe Philbin said that the team will sign veteran linebacker Kelvin Sheppard to take his place on the roster. Sheppard was a third-round pick in 2011 by the Buffalo Bills, the Dolphins' next opponent, and was traded to the Indianapolis Colts in 2013. He was waived at the conclusion of the preseason after starting seven games for them last year in which he finished with 46 tackles and one sack.
"He's a big, physical linebacker," Coyle said of Sheppard. "A guy that is effective in the league playing against the run. So we're excited about having a good athlete that has size and strength."
Ellerbe's injury is just the latest to befall a bruised and battered Dolphins linebacking unit. Starter Philip Wheeler missed Sunday's game because of a thumb injury and rookie Jordan Tripp was out with a chest injury suffered in the team's final preseason game against the St. Louis Rams. Additionally, starting linebacker Koa Misi injured his left ankle in the first half against the Patriots and left the stadium in a walking boot.
Neither Coyle or head coach Joe Philbin were willing to comment Monday on the status of either Misi or Wheeler.
Out of necessity, with three of their top linebackers unable to play, the Dolphins were forced to use a 5-2 defensive scheme versus the Patriots after halftime which allowed them to use only two true linebackers on the field. Cameron Wake and Olivier Vernon were positioned more like outside linebackers and it paid big dividends as they were able to harass and put pressure on Tom Brady while shutting out the Patriots offense in the second half.
"It certainly gave us a different look and it was effective at times," said Coyle about the alternate formation. "We've got some versatility in our linemen and in our defensive ends and when the situation warranted that as an option, we took advantage of it."
Not to be outdone, reserve linebackers Jason Trusnik, Jelani Jenkins and Jonathan Freeny provided hope that the Dolphins have quality depth at that position with their play on Sunday, which was an area of concern before the season. Rookie Chris McCain also played very well in support, with his best moments coming on special teams as well as a late-game sack on Brady.
"I'm proud of the way the guys stepped up," Philbin said at the conclusion of Sunday's victory. "You guys know what happens sometimes, injuries seem to happen in waves at one position, it just seems to be the nature of things. Our guys were able to step in. Jelani came in there, I thought Trusnik played a heck of a game and really contributed. Freeny got in there and contributed. Chris McCain got in there and contributed. I said to the team at the end of the game, the name on the back of the jersey didn't really matter. I thought the guys played like a team."
You can follow Surya Fernandez on Twitter @SuryaHeatNBA or email him at SuryaFoxSports@gmail.com.
---