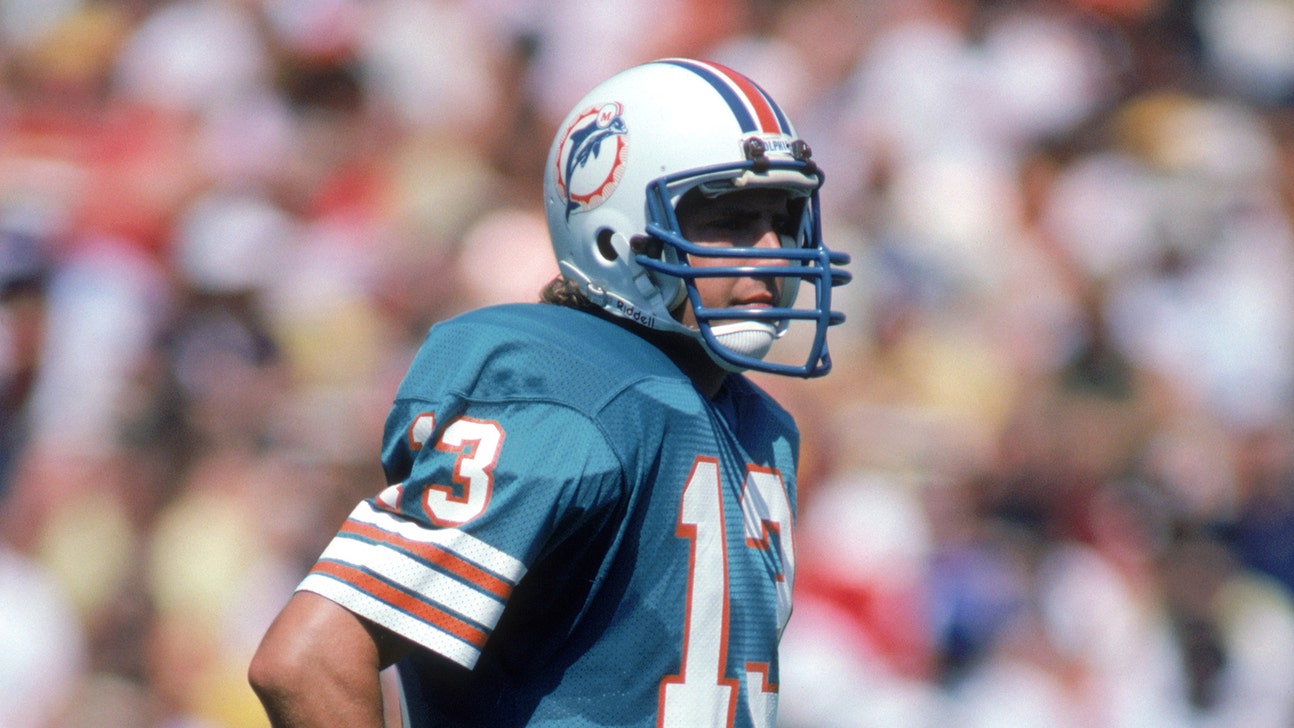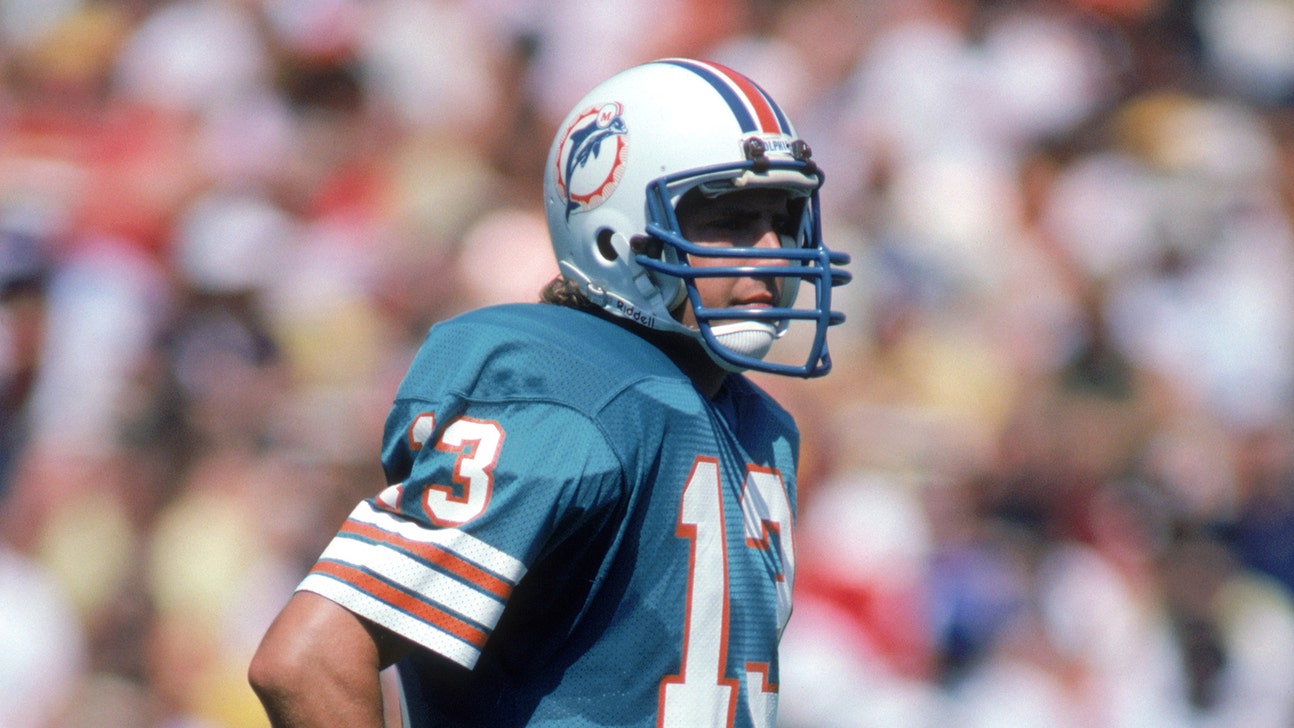 Dolphins All-Time Draft Team
Published
May. 3, 2014 11:00 a.m. ET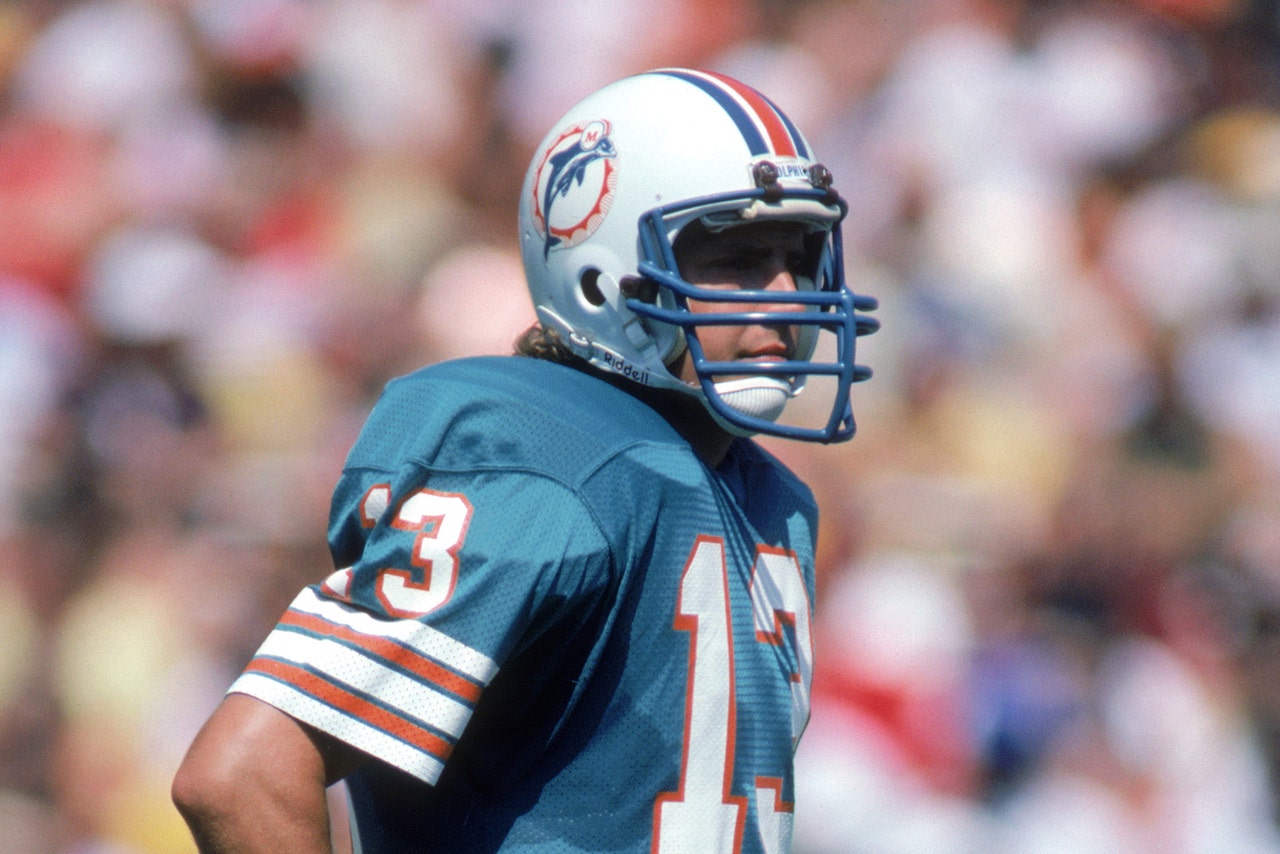 As Dennis Hickey enters his first NFL draft as the general manager of the Dolphins, he will try to add pieces to a team hoping to make the playoffs a year after a rollercoaster season that saw them finish 8-8 and have their locker room rattled a the bullying scandal.
Though the draft brings fans a new sense of hope and excitement, Hickey has the unenviable task of trying to sift through myriad information about hundreds of college football players to see if they are a good fit to play in Miami.
Larry Csonka, the Dolphins 1968 first-round pick, went on to become a Hall of Famer and a two-time Super Bowl winner. Meanwhile, draftees such as Mark Clayton, Sam Madison, Jason Taylor and Dan Marino all contributed to the strong play of the Dolphins stretching from the late 1980s until the turn of the new millennium.
Here is a look back at the best Dolphins players to be drafted at each position.
QUARTERBACK
Dan Marino, Pittsburgh (1983, first round, 27th overall)
Marino was a star in Miami from the start. His second season in the league was his best statistical season, setting the single-season records for both passing yards (5,084) and touchdowns (48) before both were broken in recent years. In addition, Marino led the league in passing yards five times, touchdowns three times and completions six times.
The nine-time Pro Bowler and three-time All-Pro selection ranks third in career passing touchdowns, passing yards, passing attempts and passing completions.
RUNNING BACK
Larry Csonka, Syracuse (1968, first round, eighth overall)
Csonka was a rugged, physical runner who was listed at fullback but had the statistics of a feature back.
Csonka became one of the best running backs in the league, making five straight Pro Bowls from 1970-74 and was a two-time All-Pro selection. He was also the 1973 Super Bowl MVP.
Over eight years with the Dolphins, he became the franchise's leading rusher with 6,737 yards and 53 touchdowns. He also caught 91 passes for 688 yards and four touchdowns.
Ronnie Brown, Auburn (2005, first round, second overall)
Brown finally had a backfield all to his own after splitting time with Carnell "Cadillac" Williams at Auburn. Brown played in 15 games (14 starts) his rookie season, rushing for 907 yards and four touchdowns. He also caught 32 passes for 232 yards and one touchdown.
He rushed for 1,008 yards the next season but only had five rushing touchdowns. It took Brown until 2008, his fourth year in the league, to make the Pro Bowl. Thanks to the Wildcat offense, he rushed for 916 yards and 10 touchdowns and had a passing score as well.
In six seasons with the Dolphins, he ran for 4,815 yards and 36 touchdowns. He caught 184 passes for 1,491 yards and two touchdowns.
FULLBACK
Stanley Pritchett, South Carolina (1996, fourth round, 118th overall)
Pritchett was valuable to the Dolphins rushing attack in his rookie season, when he helped pave the way for Karim Abdul-Jabaar, who rushed for 1,000 yards in 1996. He also helped Abdul-Jabbar rush for 15 touchdowns the following season.
Pritchett spent four seasons with the Dolphins, appearing in 52 games while starting 40 of them. His two best seasons came in his first and last years in Miami as he rushed for 300-plus yards and six total touchdowns.
WIDE RECEIVER
Mark Clayton, Louisville (1983, eighth round, 223rd overall)
Clayton became one of the best receivers to play during his time in the league. More importantly, he paired with fellow rookie quarterback Dan Marino to make one of the best QB-WR duos in NFL history.
In 10 seasons with the Dolphins, he caught 550 passes for 8,643 yards and 81 touchdowns. He was also a five time Pro Bowler during his tenure in Miami.
Mark Duper, Northwestern State (1982, second round, 52nd overall)
After a below-average rookie season, Duper teamed up with Mark Clayton to make one of the NFL's better receiving tandems. Duper recorded three 1,000-yard receiving seasons in the next four years on his way to making three Pro Bowls.
Duper spent his entire 11-year career in Miami. He caught 511 passes for 8,869 yards, 59 touchdowns and is the franchise's career leader in receiving yards.
TIGHT END
Randy McMichael, Georgia (2002, fourth round, 114th overall)
McMichael was a big target coming out of Georgia, coming in at 6-foot-3 and 250 pounds. McMichael emerged into a viable NFL tight end for several years. In his five seasons with the Dolphins, McMichael started every game on his way to catching 283 passes for 3,096 yards and 18 touchdowns.
His best season came in 2004, when he caught 73 passes for 791 yards and four touchdowns. McMichael left Miami via free agency and spent three seasons each playing for the St. Louis Rams and San Diego Chargers.
OFFENSIVE TACKLE
Jake Long, Michigan (2008, first round, first overall)
The Dolphins made the right move in taking Long first overall. He was an instant starter and made the Pro Bowl in each of his first four seasons with the team. In 2010, he was also named All-Pro.
Unfortunately, Long started dealing with triceps and knee issues in 2012 and 2013. The Dolphins chose not to re-sign Long, and he spent this past season with the St. Louis Rams.
Richmond Webb, Texas A&M (1990, first round, ninth overall)
Just like Long, Webb was an instant starter, and he quickly solidified himself as one of the best tackles in the league. Webb made seven straight Pro Bowls to start his career. He was also named All-Pro in 1992 and 1994.
Webb was durable as well, as he only missed 12 games in his 11 years with Miami.
OFFENSIVE GUARD
Roy Foster, USC (1982, first round, 24th overall)
Foster took some time to live up to his first-round expectations, not starting until his third season in the league. From then on, he missed only five starts in the next six seasons. He made the Pro Bowl in 1985 and 1986.
In 1990, his last season with the Dolphins, he started three games before spending the last three seasons of his career with the San Francisco 49ers.
Keith Sims, Iowa State (1990, second round, 39th overall)
Sims was an instant starter as a rookie. He spent the first seven years of his career as the primary starter and a key cog on the line. Sims made three straight Pro Bowls from 1993-1995. Sims spent eight years with the Dolphins, starting 108 of a possible 113 games.
CENTER
Dwight Stephenson, Alabama (1980, second round, 48th overall)
Stevenson is one of seven centers in the modern era of football to be enshrined in the Pro Football Hall of Fame.
Stevenson played in 114 games with 87 starts and was a mainstay on the offensive line. He was a five-time Pro Bowl selection and a four-time All-Pro selection. He was named to the 1980s All-Decade team.
DEFENSIVE END
Jason Taylor, Akron (1997, third round, 73rd overall)
Miami hit the jackpot after selecting Jason Taylor. He became a six-time Pro Bowler and a three-time All-Pro selection in 13 seasons with the Dolphins. He recorded six double-digit sack seasons and led the league with 18.5 sacks in 2002.
Finally, Taylor ranks sixth in NFL history with 139.5 career sacks. The players above him are all Hall of Famers, and Taylor is sure to join them in the near future.
Bill Stanfill, Georgia (1969, first round, 11th overall)
There is no way of exactly quantifying Stanfill's impact for the Dolphins, because he played in a time before sacks were an official statistic. What we can go by though, is the fact that Stanfill was one of the best players at his position for several seasons as evidenced by his five Pro Bowl selections and his one-time All-Pro nomination.
Stanfill was also incredibly durable, missing only three games during his eight-year career. He started 95 games in all and his best play came between the years of 1971-73.
DEFENSIVE TACKLE
Bob Baumhower, Alabama (1977, second round, 40th overall)
Baumhower was an instant contributor, and he started every game for his first five seasons. His strongest play came at the end of his career, and he made the Pro Bowl in four of his final five seasons and was nominated to one All-Pro team as well.
His best season was in 1983, when he had eight sacks from the nose tackle position while starting every game. Baumhower made five Pro Bowls and finished his career with 14.5 sacks in 129 starts.
Tim Bowens, Mississippi (1994, first round, 20th overall)
Bowens was a mainstay on the defensive line for 11 seasons. Bowens started immediately at defensive tackle and was the 1994 AP Defensive Rookie of the Year. He was incredibly durable throughout his career as he missed only two games in his first nine seasons. For his career, he started 155 games, recorded 22 sacks and recovered five fumbles. Bowens was also a two-time Pro Bowler in 1998 and 2002.
LINEBACKER
Zach Thomas, Texas Tech (1996, fifth round, 154th overall)
Thomas joined Jason Taylor, Patrick Surtain and Sam Madison in making up one of the toughest defenses of the 1990s. Thomas compiled more than 1,000 tackles in 12 years in Miami. He also sacked the quarterback 19.5 times and had 17 interceptions.
In addition, he made seven Pro Bowls in eight years and was named All-Pro five times.
Bryan Cox, LB, Western Illinois (1991, fifth round, 113rd overall)
Cox started 13 games in his rookie season recording 61 tackles and two sacks. He made a name for himself early on, as he made the Pro Bowl three times and was nominated to one All-Pro team in his first five years.
His best season came in 1992, when he had 127 tackles, five forced fumbles and 14.5 sacks. He would spend only five seasons with the Dolphins before playing for the Bears, Jets, Patriots and Saints.
John Offerdahl, Western Michigan (1986, second round, 52nd overall)
The 6-3, 232-pound linebacker made a name for himself in Miami over the course of his eight-year career. Offerdahl made five Pro Bowls and was named All-Pro once.
Offerdahl started immediately, making the Pro Bowl his rookie season. In fact, he made the Pro Bowl in each of his first five seasons in the NFL. 1990 was the best season of his career as he started all 16 games, had one sack and one interception.
Offerdahl finished with 9.5 sacks, four interceptions and one fumble recovery in 86 starts for the Dolphins.
CORNERBACK
Patrick Surtain, Southern Mississippi (1998, second round, 44th overall)
Surtain paired with Sam Madison to make up one of the best cornerback duos of their generation. Surtain intercepted 29 passes and recorded 6.5 sacks in seven years with the Dolphins. He also made three Pro Bowls and was selected All-Pro once.
Sam Madison, Louisville (1997, second round, 44th overall)
After starting in three games his rookie season, he would make four straight Pro Bowl appearances from 1999-2002. He was selected All-Pro in 1999 and 2000 as well. Madison intercepted 31 passes during his nine-year career with the Dolphins and forced 10 fumbles as well.
SAFETY
Jake Scott, FS/PR, Georgia (1970, seventh round, 159th overall)
Scott excelled both on special teams and defense. In the return game, Scott brought back one punt return for a touchdown his rookie season and led the league in punt return yards in his second.
On the defensive side of the ball, Scott picked off 35 passes in six seasons with the Dolphins. He made five Pro Bowls and was selected All-Pro twice as well. He was the Super Bowl VII MVP and helped the Dolphins win two Super Bowls during his career.
Dick Anderson, Colorado (1968, third round, 73rd overall)
Anderson was an immediate starter after being picked and he went on to play nine seasons for the Dolphins at both safety positions. He started every game for the first seven years of his career except for one.
Once Anderson was moved from strong safety to free safety, he made three Pro Bowls and was a two-time All-Pro selection. Anderson ended his career with 34 interceptions and 16 fumble recoveries. He picked off eight passes in two separate seasons, leading the league in 1973.
---