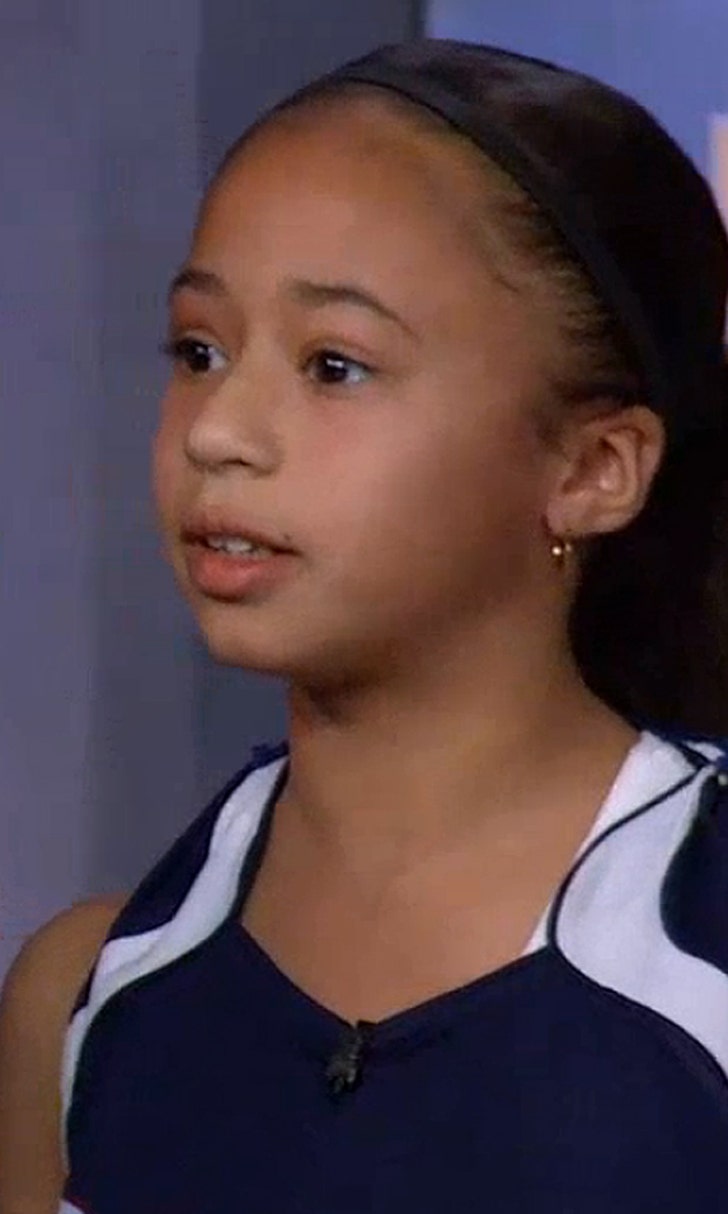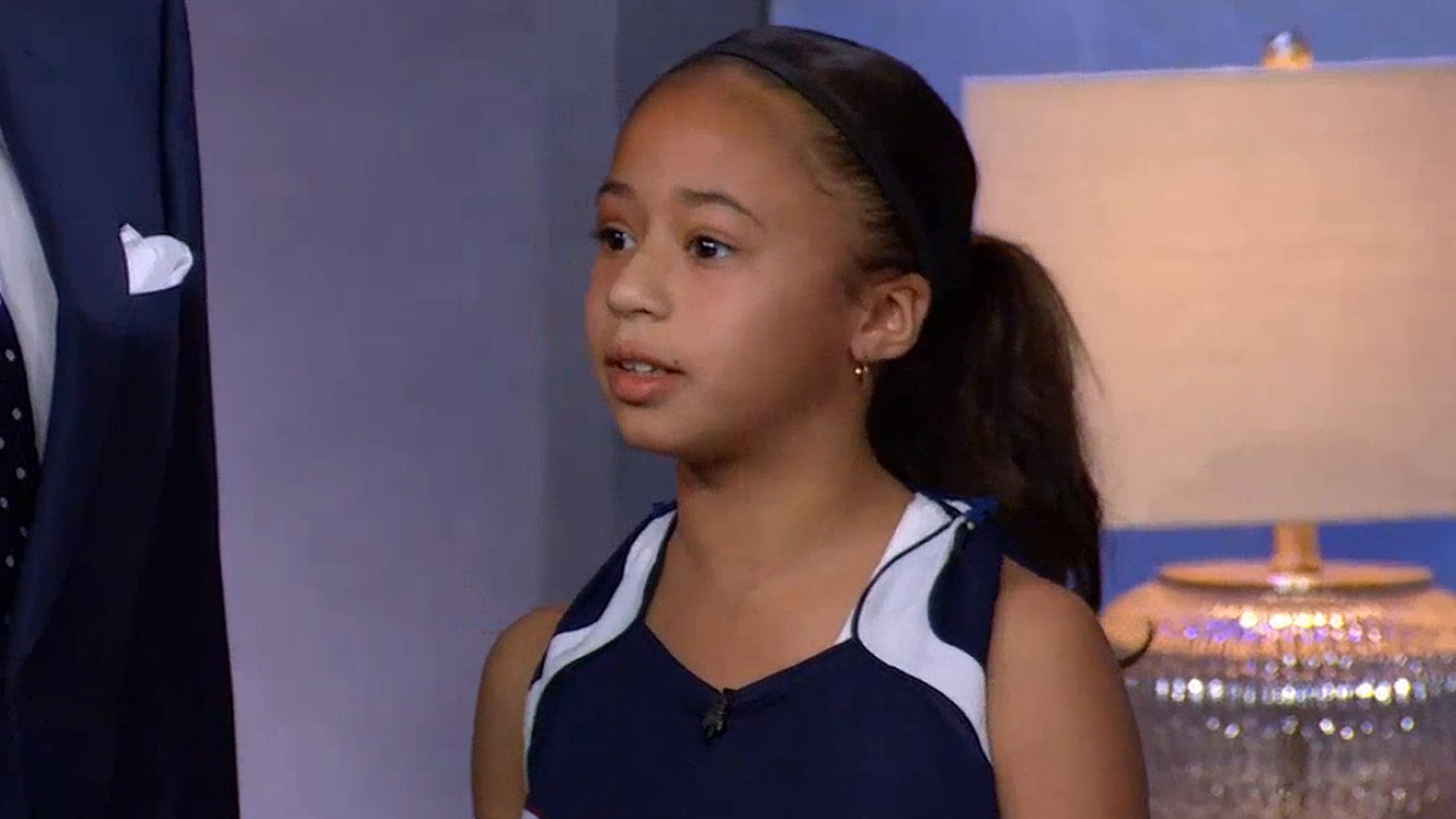 Does this look like the face of the scariest player in high school?
BY foxsports • January 21, 2014
Stories of sports "prodigies" rising above kids far older than them is nothing new. But what Jaden Newman did on "Crowd Goes Wild" on Monday may eclipse any feat ever pulled off by a wunderkind whose age is in single digits.
Newman is 9 years old and plays on her high school varsity team in Orlando, Fla. She averages double digits against teenagers and even scored 63 against a boys team, her dad says. And now she's done something not even LeBron James — the gold standard of basketball prodigies — ever did.
Jaden went toe-to-toe with a pro, gave up in the neighborhood of 2 feet and 200 pounds, and left him in the dust.
Check out what Jaden did to CGW's Trevor Pryce — you know, a guy who spent 14 seasons in the NFL, was a first-team All-Pro, and made four Pro Bowls while piling up 91 career sacks.
And just to prove this was no set-up, Jaden's no joke. Her YouTube highlight video has almost half a million views.
Watch for yourself:
So who is this Candace Parker in the making?
The 4-foot-7 phenom is the starting point guard on the Downey Christian High School in Orlando. The fourth grader averages 14.8 points and 7.5 assists per game and, according to Jamie Newman, her father and head coach in a recent ESPN interview, "She wants to play for her country, for Connecticut and in the WNBA."
Her biggest accomplishment to date? Dropping 63 against boys on her 11U AAU team, her father said in the interview.
If Jaden does make it to the WNBA, is there any one particular player after whom she would pattern her game? Well, the Parker reference was no mistake — she is a fan of the Los Angeles Sparks and their MVP forward. (Of course, that still leaves the whole Jaden wants to play at UConn thing.)
And Jaden shares one other pretty unique characteristic with Parker. Candace Parker is the younger sister of retired NBA player Anthony Parker. Jaden's older brother Julian Newman drew some press of his own in recent years, playing on the Downey boys varsity team as a fifth grader. Julian is now a sixth grader averaging 17 points a game. Here he was back in March of last year:
Now for some more kiddie-athlete fun. How about a little game of "Kidding Around" with the CGW crew?
---