Jameis Winston
Jameis Winston
Dirk Koetter confident Buccaneers headed in right direction with minicamp underway
Published
Jun. 15, 2016 3:00 p.m. ET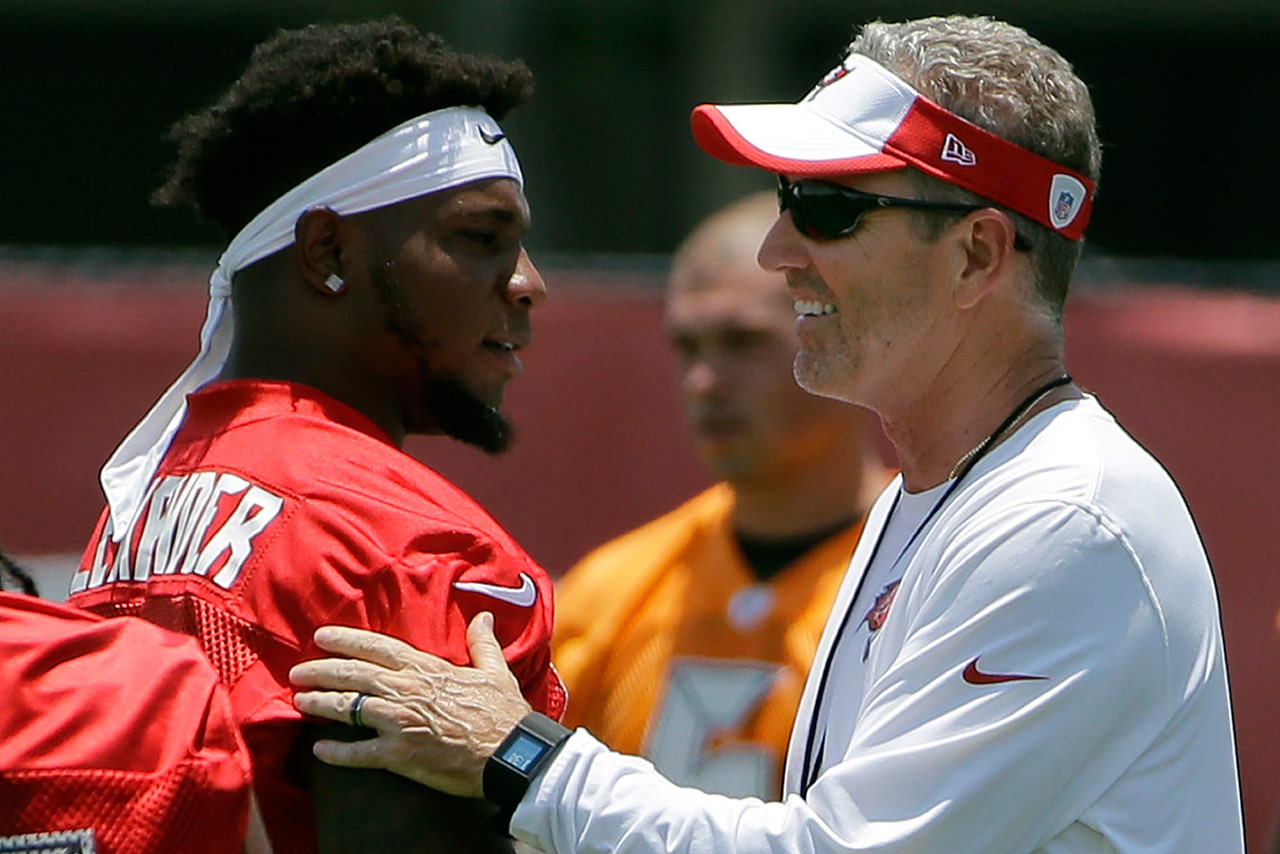 TAMPA, Fla. (AP) -- Dirk Koetter walked off the practice field drenched in sweat, the first day of the Tampa Bay Buccaneers' mandatory minicamp behind him.
The team is in the final stage of an offseason program that's bolstered the first-year coach's belief that a team that hasn't made the playoffs since 2007 is headed in the right direction.
Quarterback Jameis Winston is entering his second season leading an offense that made significant strides a year ago.
The defense expects to be better, too, following the addition of draft picks Vernon Hargreaves III and Noah Spence, who figure to get an opportunity to make a difference on a unit that's struggled to keep opponents out of the end zone.
Koetter, who replaced Lovie Smith in January after the Bucs finished 6-10 in their second season under the former coach, generally has liked what he's seen so far.
He was the team's offensive coordinator in 2015 and plans to continue calling plays for Winston, the No. 1 overall pick in last year's draft who threw for 4,024 yards and 22 touchdowns as a rookie.
Every drill wasn't pretty on Tuesday, however Koetter and Winston both expect the Bucs to benefit from entering training camp with the same offense from the previous season.
"Well, first off you have to remember, when we're in practice like this, everything is scripted because we're doing install, the defense is doing install. There's not game-planning going on. We had some stuff that looked kind of ragged, but part of it we may not have game-planned against this type of defense," Koetter said.
"Jameis can handle a lot and does handle a lot every day. He can handle more than we're giving him. But compared to last year at this time, he knows way, way more ... and also if you remember a year ago at this time, he was probably throwing three or four interceptions every single day," the coach added.
"You saw even when things broke down today, Jameis pulled the ball down and ran. That's one thing we've been working hard on."
The Bucs improved from two victories in 2014 to six last season, when Winston played every offensive snap.
"Our goal is to get better every single day. You're going to have some mistakes here and there, but as teammates ... we're going to bounce back," said Winston, adding that he's also excited about the prospect for improvement on defense, where Koetter has former Atlanta Falcons coach Mike Smith as his coordinator.
"We saw more standard looks last year (during offseason drills), but now they are mixing everything up. It makes us better," Winston said. "It's good that we see all of these different looks, and hopefully we'll see them confuse a lot of other quarterbacks this year."
The start of the three-day minicamp that runs through Thursday also marked the return of tight end Austin Seferian-Jenkins, who practiced for the first time since Koetter ordered him to leave the field during the team's final OTA workout last week because "he didn't know what he was doing or something like that."
Seferian-Jenkins, a second-round draft pick in 2014 who's been slowed by injuries each of his two NFL seasons, acknowledged he wasn't prepared for practice that day and that Koetter was "100 percent right in doing what he did."
"There's a certain standard here at One Buc that needs to be upheld and I didn't uphold my end of the bargain," Seferian-Jenkins said.
"I was asked to leave and I left, and it completely falls on my shoulders for not being prepared to do what I need to be doing. It's a learning process and I'm ready today," he added. "I'm excited to get back to work and put this behind me. ... What happened was not OK, and it won't happen again."
Koetter reiterated that he feels too much has been made of his decision to send Seferian-Jenkins off the field.
"He doesn't have to explain it. ... What happened happened, and he said what he said, and we're practicing again," the coach said. "That's that."
---
---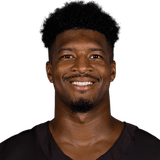 Get more from Jameis Winston
Follow your favorites to get information about games, news and more
---