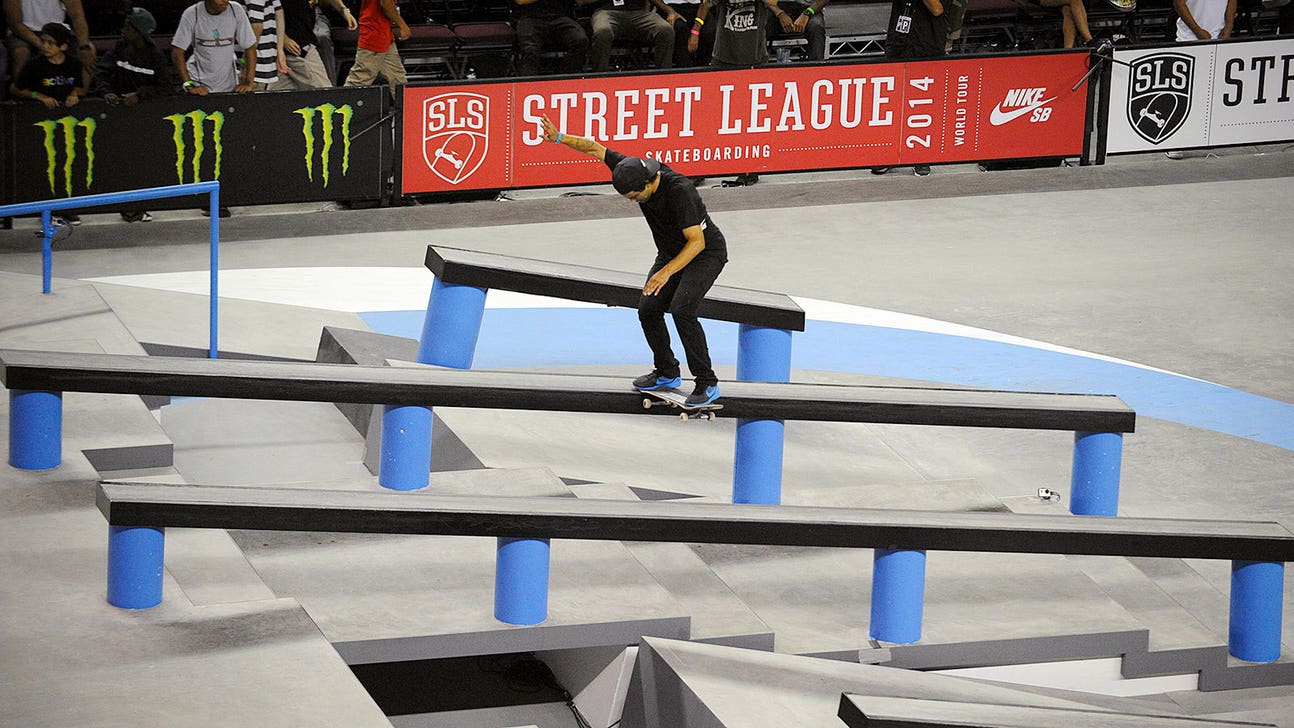 Diamond Supply Co. Best Trick LIVE NOW
Updated
Mar. 4, 2020 11:01 p.m. ET

The final stop of the 2014 Street League Skateboarding Nike SB World Tour is coming to Newark, NJ. Feast your eyes on the weekend's live TV and webcast schedule from the Prudential Center only on FOX Sports 1, FOX Sports GO and if you are outside the U.S. BELOW.
SUNDAY, AUGUST 24 (ALL TIMES EST)
9pm-11pm - SLS Nike SB Super Crown World Championship (LIVE on FOX Sports 1 and FOX Sports GO, w/ international webcast here).
11pm-11:20pm - Diamond Supply Co. Best Trick
---