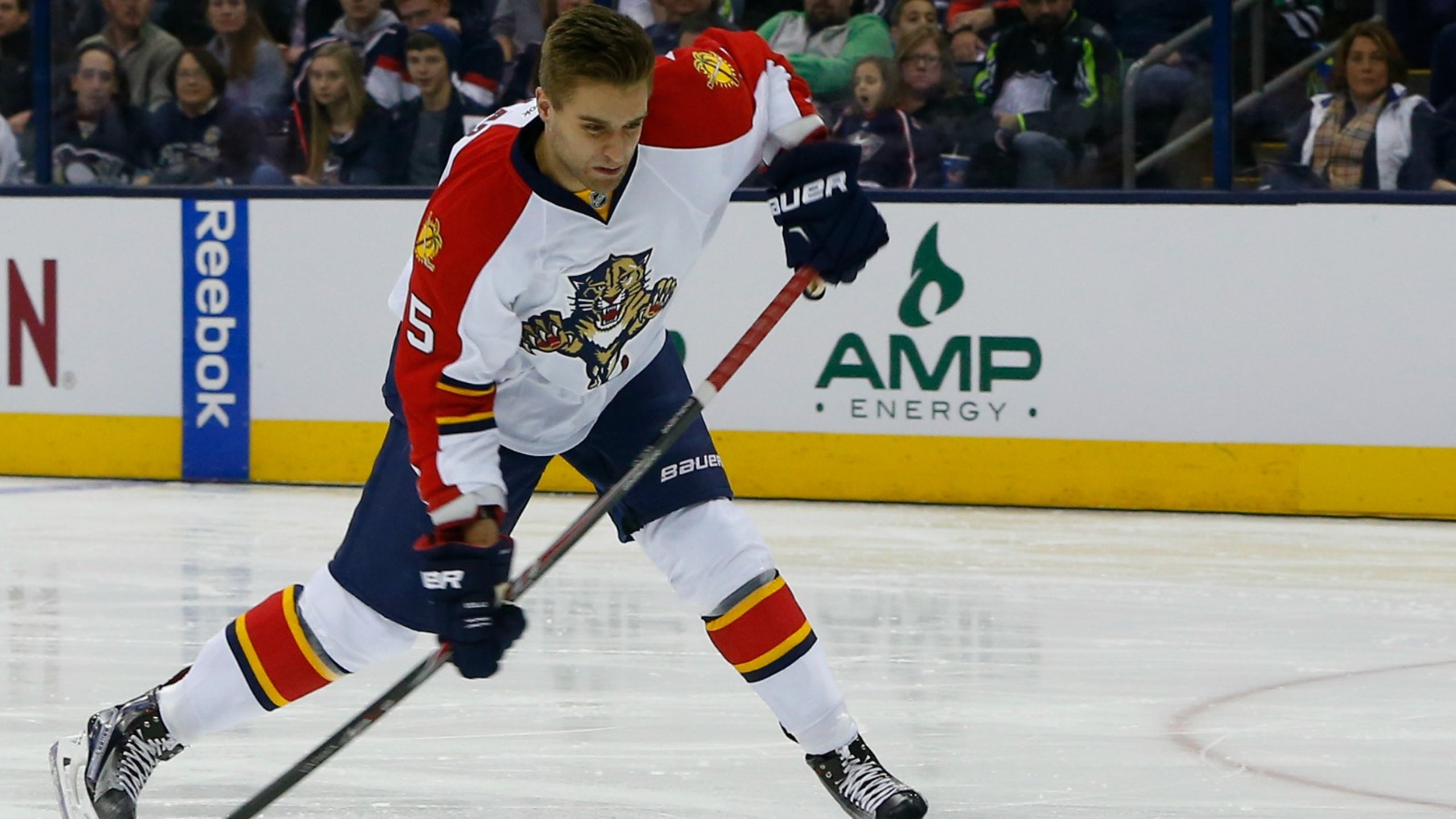 Denis Potvin Q&A: Rookie Aaron Ekblad is poised on and off ice
BY foxsports • January 31, 2015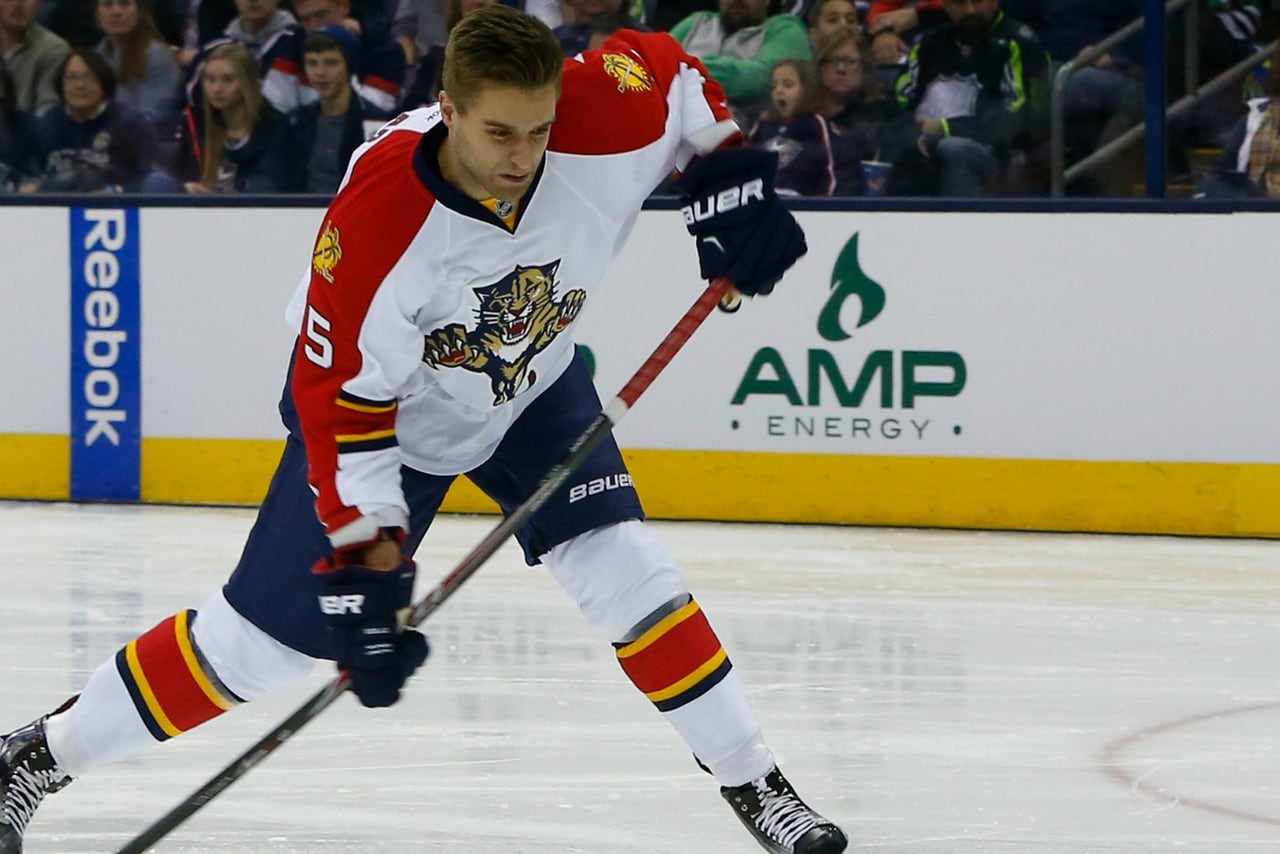 A few months after Roberto Luongo's heralded return to the Florida Panthers, another big name from the team's past also made his way back to South Florida. After four years in Ottawa, Denis Potvin returned to the broadcast booth as the team's television color analyst on FOX Sports Florida.
Potvin, a four-time Stanley Cup winner during his Hall of Fame career with the New York Islanders, had previously served as the team's color commentator during Florida's first 16 seasons in the NHL.
Since his return, the three-time Norris Trophy winner has served as a go-to source for breaking down Florida's wide array of budding blueliners, including No. 1 overall pick Aaron Ekblad.
Prior to embarking on the team's current three-game road trip, Potvin sat down with FOXSportsFlorida.com's Jameson Olive to discuss topics ranging from Ekblad's evolution as a defenseman to the importance of leadership both on and off the ice.
FOX SPORTS FLORIDA: As we approach the final months of the regular season, how have your enjoyed your return to the Panthers broadcast booth after a four-year absence?
DENIS POTVIN: I call it a miracle. I left five years ago. I didn't want to leave, but circumstances were such that I had to look for other employment. I was so blessed when Ottawa came up and said, 'Look, we're looking for an analyst'. They were broadcasting 53 games on Sportsnet, and Ottawa is my home town, so it was great going back. It was quite fun doing Canadian television since it was a little different than what I'd been used to in Florida. When FOX came back and asked me if I'd be interested in taking my old analyst job, though, I was really thrilled and jumped at it.
FSF: Barring a playoff matchup, you will work your last game at the Nassau Coliseum when the Panthers visit the New York Islanders on Feb. 23. Given your numerous contributions to the Islanders' storied history, how special will that moment be for you?
POTVIN: We've had a lot of special moments there, and I'm not just talking about playing. A couple months ago, the Islanders honored me on Nov. 29, and they're also doing it to all the other Hall of Famers. They had a big night and it was terrific. That was kind of the feeling like that may have been my last time there. When we got there next week to work, yeah, it's always a special feeling. I will look around and see if those banners are clean, will they be moved to the new arena and they promise that they will keep the logo and the name. I don't mind the move, it is what it is. Nassau County did not help, necessarily, in getting a new arena built, but business is business so I understand the move. I've dealt with it, but it will never bury the great memories we've had in that building.
FSF: From flashbacks of one Hall of Fame career to a player that may very well end up there someday, how impressed have you been with the play of 18-year-old defenseman Aaron Ekblad in his rookie season with Florida?
POTVIN: I actually talked about him quite a bit after the All-Star Game and it always comes back to the same description: He's as poised off the ice as he is on the ice. I don't look at the skating or the shot or the size or necessarily the way he plays, it's the way he thinks the game. I find it so impressive and he's such a nice young man. He told me a story about going to the All-Star Game and walking into the breakfast room, his parents had not arrived yet and Roberto Luongo was not there, and Ryan Getzlaf, the captain of the Anaheim Ducks, came up to him and said, "Aaron, would you come and sit with my family?". He thought it was the greatest thing in the world and I understood that having been there myself. The greatest need is to know that you're recognized and that you're accepted by your peers. Right away, that Getzlaf move was that for Ekblad. I think people around the league are hearing his name and respecting him for his game as well as his poise off the ice.
FSF: You've certainly seen a number of talented young defenseman come and go in your time both as a player and a broadcaster, is there anyone in particular that Ekblad reminds you of?
POTVIN: I've stayed away from that. Very early, I was asked that question when were in Detroit because of Nick Lidstrom, who played there for many years. Aaron lived right across the river so he grew up watching Lidstrom. I said, "You know who Aaron Ekblad reminds me of? He reminds me of Aaron Ekblad." That's where I'm going to leave it. This kid has got so much more going for him that what we've seen. I always thought if you want to be a good defenseman you better take pieces from two or three different defensemen, and that's what he's doing. I think he's a combination of many of the very good defensemen that have played the game, and we haven't even seen what the top end is going to be yet. I think it's tremendous for all of us to be here and watch him grow.
FSF: Another first-year Panther making an impact on the blueline is team captain Willie Mitchell. As a former captain yourself, how much has his leadership meant to the Panthers success this season?
POTVIN: You don't see that very often. A team is able to go out in free agency and get a guy of that caliber who can play first-line defense, be a leader both on and off the ice and then have the captaincy. I can't think of another situation like that. Normally, when you're taking a look at captains like (Jonathan) Toews and (Dustin) Brown, guys that have been captains on recent Stanley Cup teams, these guys are home grown. That's where you want to get your character from, growing up in the organization. Willie Mitchell has crossed the barrier and become very unique, not only in his play, but in the leadership of a young team. I tip my hat to him, it's really impressive.
FSF: Recently, Mitchell said that the Panthers need to re-establish their defensive identity if they hope to make the playoffs this season. Do you agree with this assessment?
POTVIN: That's how you win. Whether it's football or baseball or any sport, managers will tell you that you win championships by being good defensively. The Panthers have struggled a little bit offensively this season. We've seen some light with the power-play goals in the last few games, but there's no question that he's right on the mark. If they're going to win, which they haven't done of late, it's because they're defense and goaltending and the defensive posture of everyone on the ice is better than what they've shown of late. Willie Mitchell, again, hits it right on the button.
You can follow Jameson Olive on Twitter @JamesonCoop or email him at JamesonOlive@gmail.com.
---
---