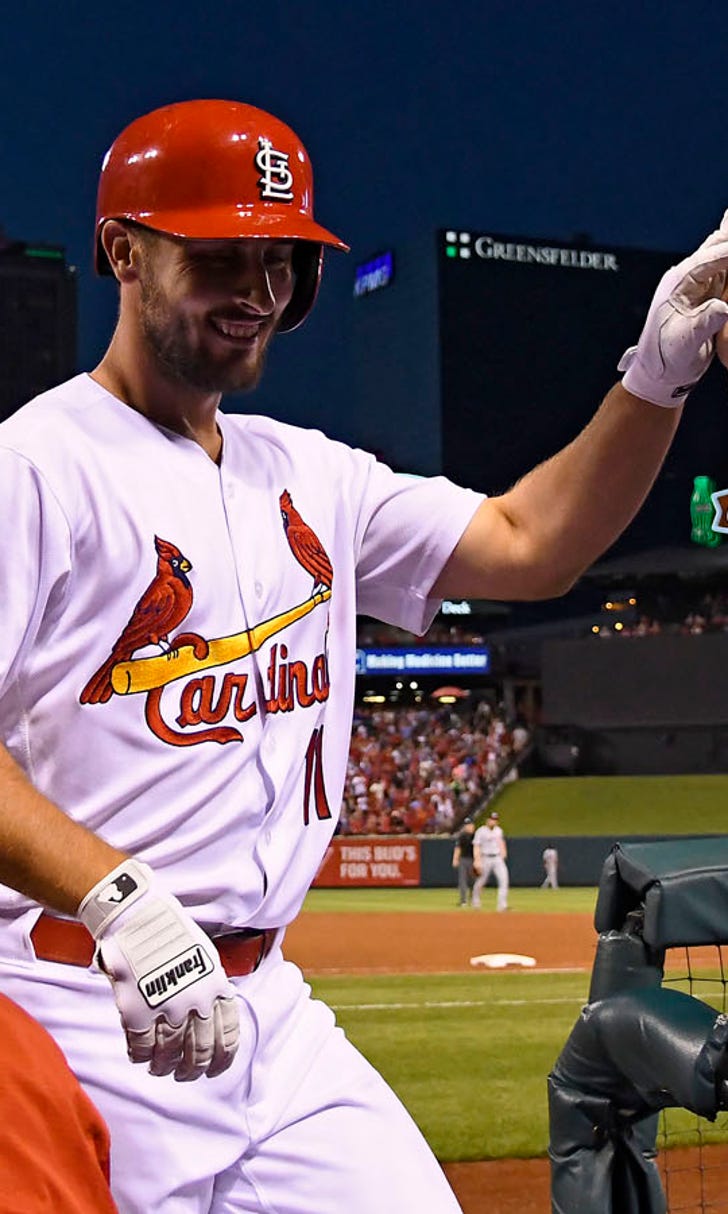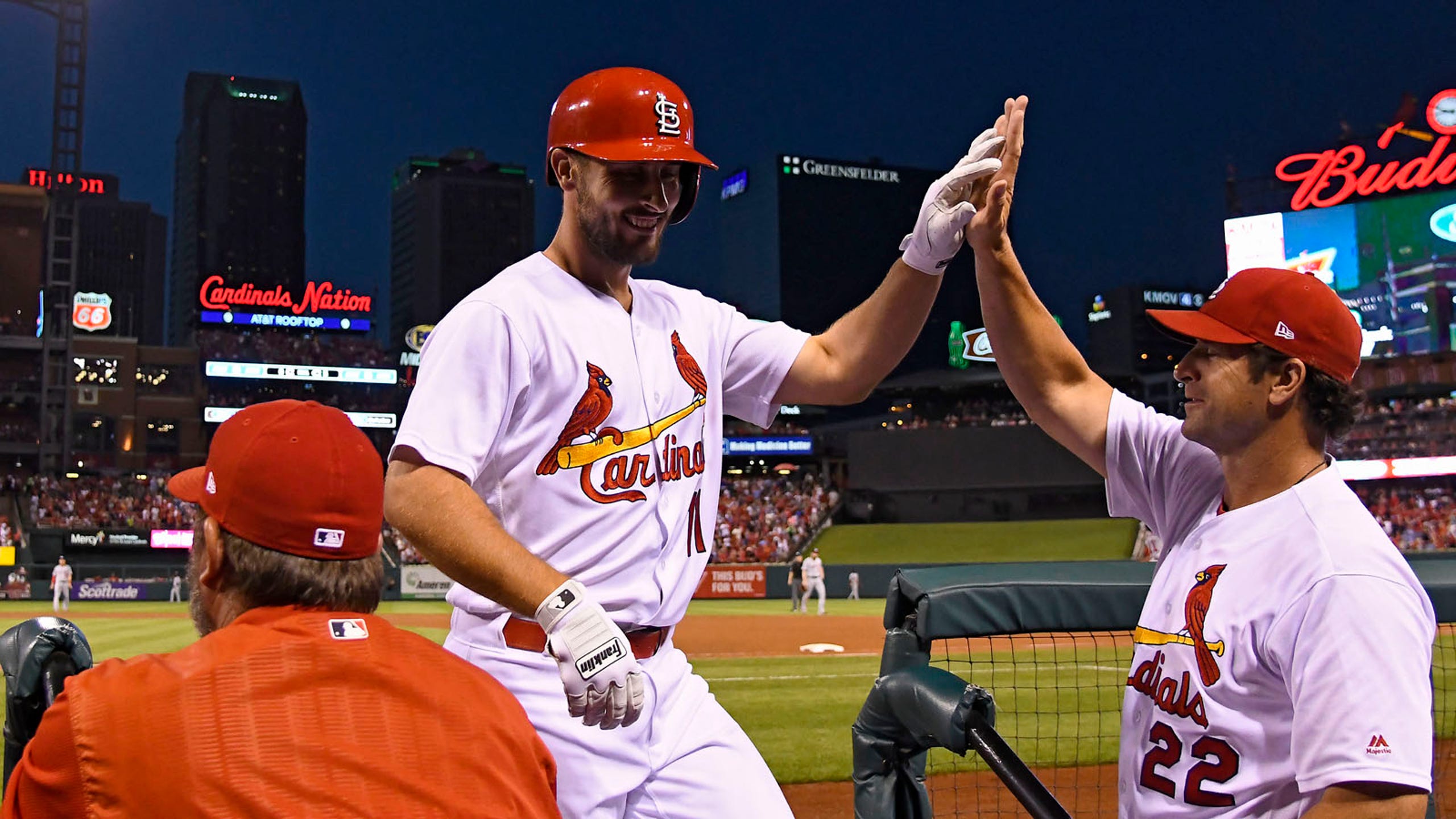 DeJong thriving as Cardinals near All-Star break
July 9, 2017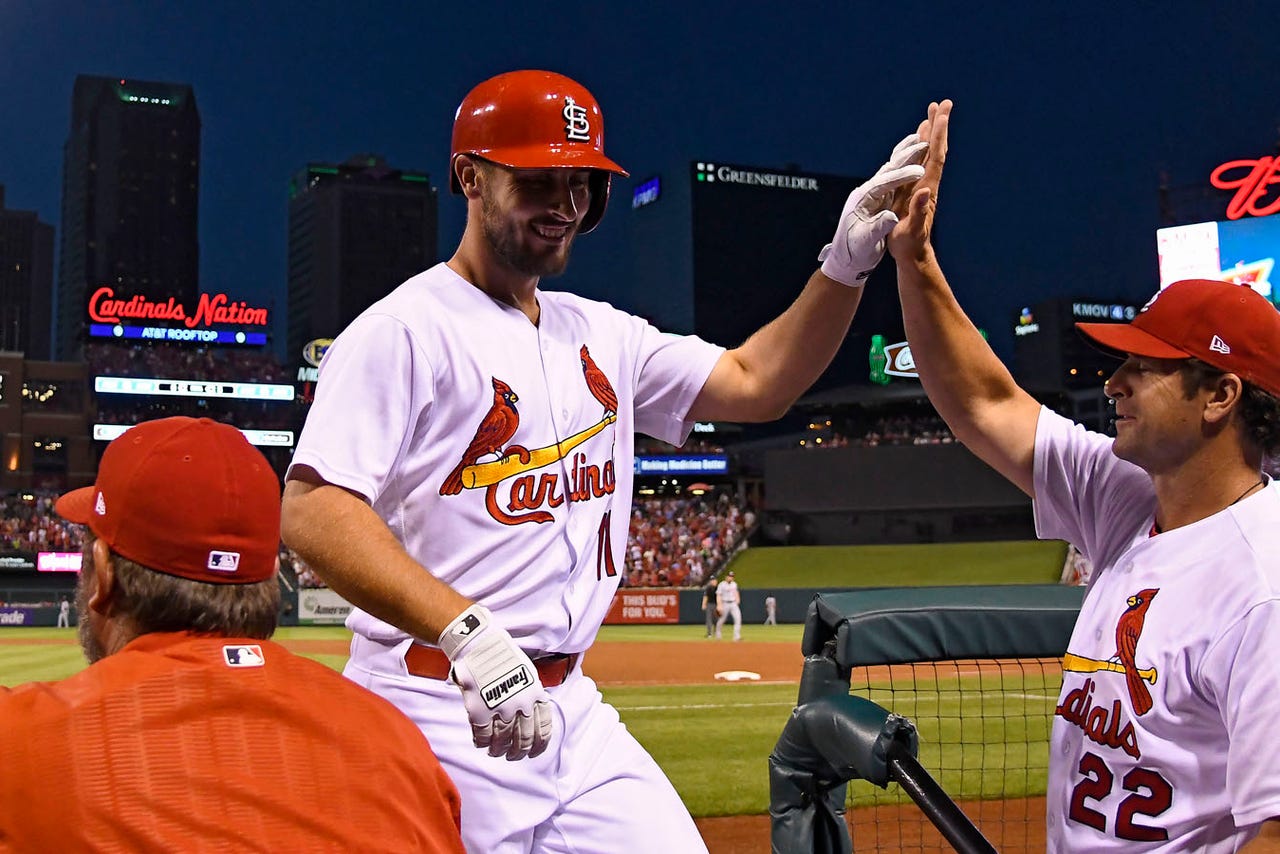 ST. LOUIS -- How would you pitch Paul DeJong, teammate Adam Wainwright was asked?

The long-time St. Louis Cardinals pitcher pondered the question for a moment and took a humorous pass.

"How would I pitch him? I can't tell you that, that's a scouting report," he grinned. "The other team watches this, they might figure out how to do it."

The New York Mets wouldn't mind the help. They haven't been able to come close to it most of the weekend as DeJong is 7-for-8 with two home runs and four doubles from the No. 8 spot in the order.

Odds are that DeJong may find himself a bit higher than eighth for the teams' final game before the All-Star break Sunday in Busch Stadium, even though manager Mike Matheny wouldn't exactly tip his hand when asked about it following Saturday's 4-1 victory.

"Seems to work for him hitting eighth," Matheny said of DeJong. "You get an opportunity, make the most of it and trust yourself."

After a 3-for-4 outing Friday night, DeJong improved on that Saturday. He cracked a leadoff homer in the third and followed up with three consecutive doubles. The first carried over Jay Bruce's head off the right field wall, and the last two were lasers down the left field line.

DeJong is actually 8-for-9 with seven extra-base hits, dating back to a pinch-hit appearance in Thursday's 4-3 win over Miami. In his first 124 big league at-bats, DeJong is batting .306 and slugging .581, and is starting to work more long counts.

"I'm just controlling my emotions in the box, not trying to create anything," he said. "At times, I can get out of my zone and swing at pitches that I shouldn't be swinging at when I'm trying to do too much. So really, I just try to keep it as simple as possible."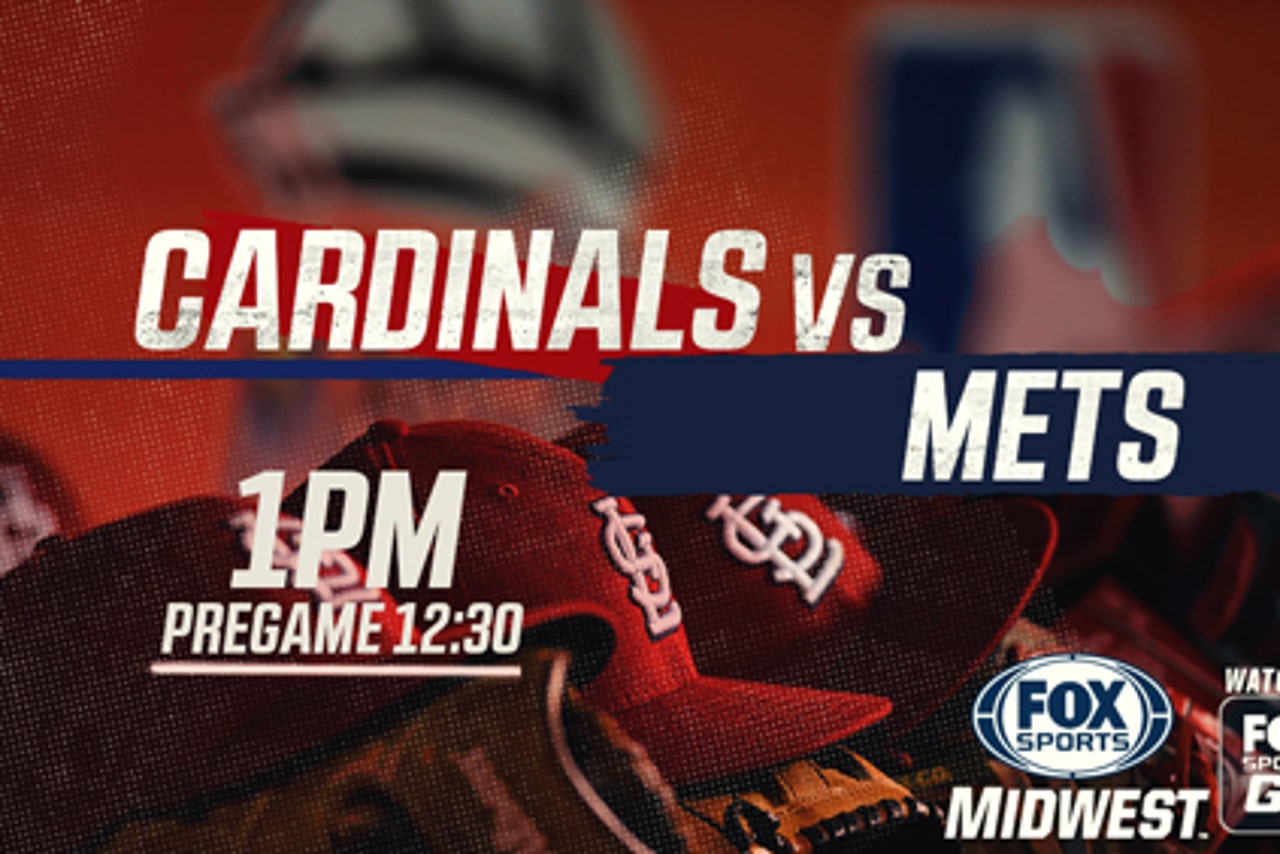 DeJong and the rest of his teammates could face a tough task Sunday against left-hander Steven Matz (2-1, 2.12 ERA), who has a streak of 17 straight scoreless innings after firing seven shutout frames Monday night in Washington.

Matz gave up only four hits and fanned four, but settled for a no-decision as New York (39-46) lost 3-2. This will be St. Louis' first career game against Matz, who has barely allowed more than a baserunner per inning in 34 frames over five starts since returning from the disabled list last month.

The Cardinals (42-45) counter with Lance Lynn (6-6, 3.87 ERA), who was rolling through his Tuesday start with Miami until the home run ball cropped up again. Christian Yelich cracked a three-run shot off him, the 20th Lynn has yielded in 95 1/3 innings, and the game was gone just like that.

Lynn gave up four runs (two earned) and six hits in 5 1/3 innings with a walk and five strikeouts in the 5-2 loss. Lynn is 2-3 with a 2.97 ERA in seven career outings against the Mets.

New York manager Terry Collins took one positive from Saturday's loss. Starter Zack Wheeler displayed good fastball command over six innings, walking one and fanning five.

"We always knew he had the arm strength," Collins said of Wheeler. "Now he's got his throwing action back and he's gotten a lot better."
---
---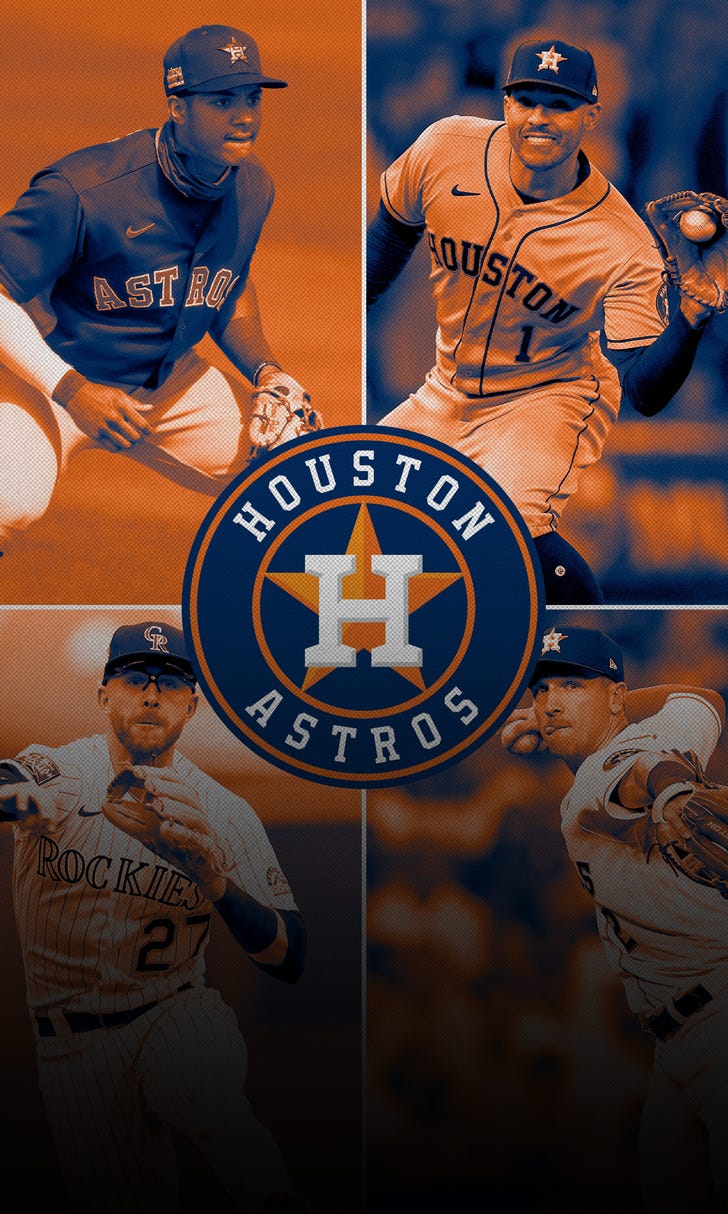 How might Houston Astros replace Carlos Correa at shortstop?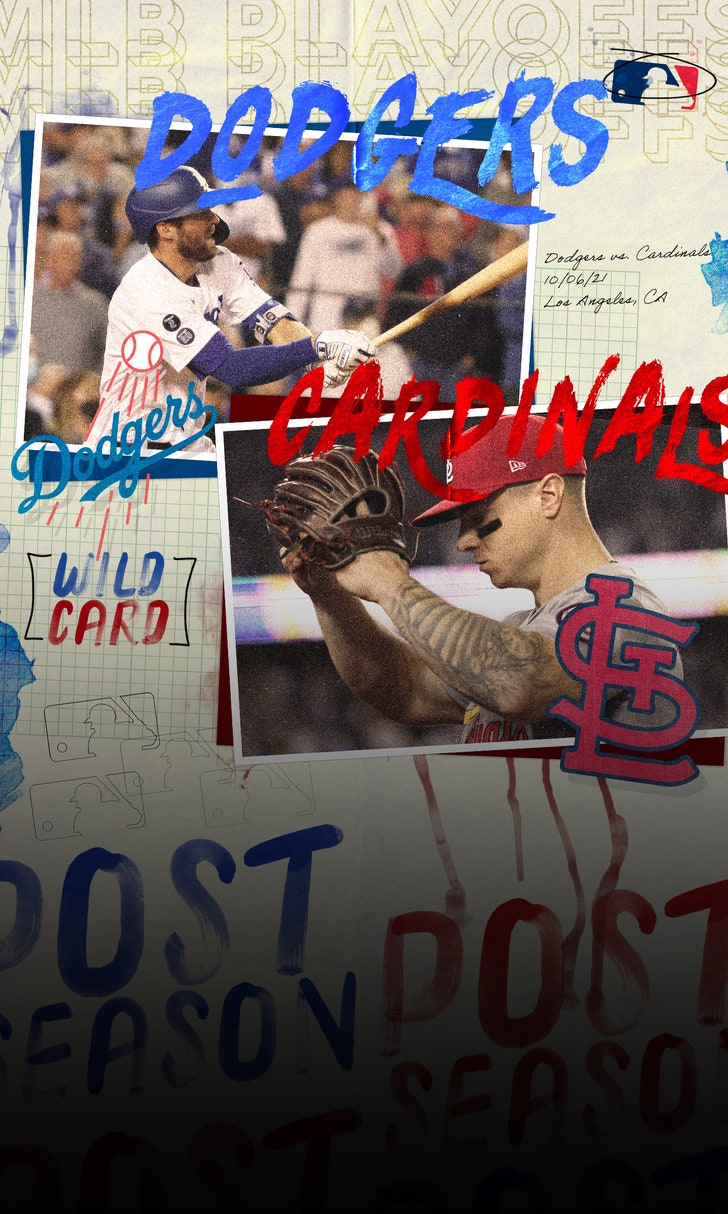 Los Angeles Dodgers vs. St. Louis Cardinals Top Plays: Dodgers walk it off!